"Which indicates he died a pauper..."
(And one can only wonder why a pauper required the legal services of Moorhead, later of Shoaff, Simon, Keegan, and Dodd, then of Baker and Daniels, and Bordner, a specialist in federal income taxation)

In a Letter to the PR, Thomas Moorhead points out that Frank H. Kryder died three years after the closing of his mother's estate, and was buried by the Township Trustee.

The Grave of Frank H. Kryder is part of a "family plot" in Leo, Indiana.
The "Funeral Record" neglected to mention Frank Kryder's two other daughters from a later marriage, Katherine and Rebecca. The daughters were not notified when their father died.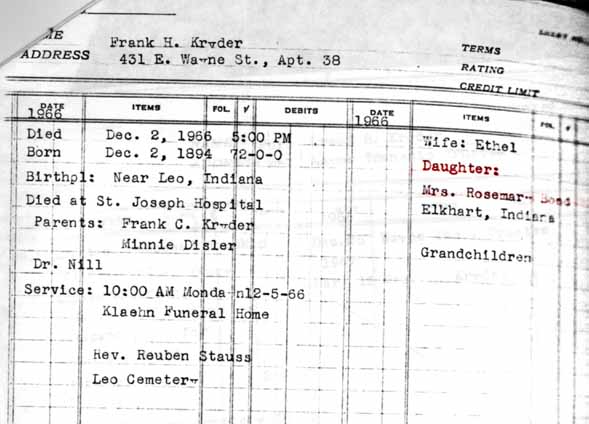 Jump to more of the 1995 Letter of Thomas M. Moorhead