Waynedale Gardens Second Addition
Of Deed Record, in 1924 Clarence Kryder purchased a 1/5 interest in this 110.37 acres of the future Waynedale, from Mathias Knecht of Blackford County. The whole parcel was conveyed August 23, 1932 by Farmer's Trust, Trustee, to Clarence F. Kryder, Trustee, plus an undivided 1/2 interest in property in Pontiac Place Addition, Lot 50 of Romy's Subdivision of Hanna's Park Outlots, Lot 20 of S.C.Evans Addition.
On January 9, 1933, Clarence and Minnie conveyed their interest in said real estate to the Kryder Company,Inc., "as well as the interest in said Trust, all of which is shown in Deed Record No. 337, page 323." In 1950, Frank H. Kryder became Successor Trustee and the Kryder Company,Inc. remained a beneficiary.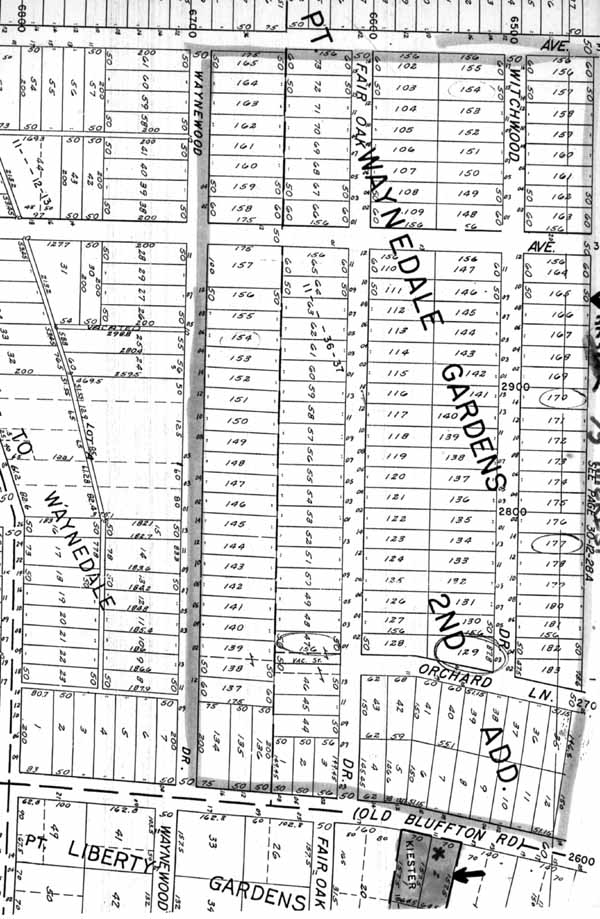 Just another coincidence- Kenneth D. Kiester, Jr. is the name of the US Army psychiatrist who stalked Katherine Kryder from 1963-1972 until she committed suicide on the same day Lincoln Financial Corporation was incorporated. His father Kenneth D. Kiester was from Whitley, Indiana.
Kenneth Jr. was killed in 1977 when his private plane crashed near Fletcher, North Carolina.