Some History of the Central Bank & Trust Corporation
The CocaCottonbank was founded by
Asa Griggs Candler, President of the Coca-Cola Company
the same year as was chartered the German American Lincoln National beerbank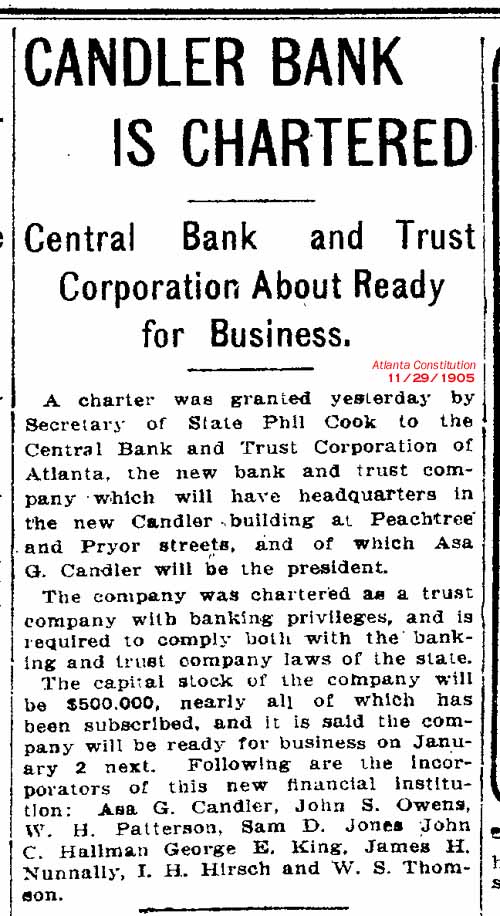 Cotton Distress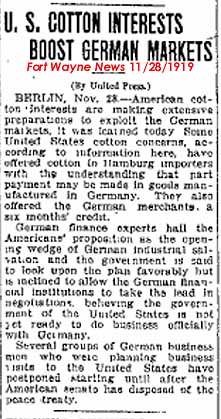 What did the Big Coca Cola Bank have to do with the Kryders?
L.H. Parris, auditor of Asa Candler's bank, was Levonne Lawhon's uncle. He was married to Ethel Hemphill. LeVonne was introduced to Frank H. Kryder through her Uncle L.H. and they were married in Covington, Kentucky in 1930.
(It was a custom of Frank H. Kryder to never become married or divorced in the Allen County, Indiana records).
Katherine Kryder was born in 1931. On the heels of her suicide in Florida 9/16/1972 , or 9/17/1972, the Georgia corporation "Parris Enterprises, Inc." was dissolved.
PARRIS ENTERPRISES, INC. (DOMESTIC PROFIT) ADMINISTRATIVELY DISSOLVED 09/19/1972 GEORGIA