This page will now be written beginning with 10/20/2016 in looping increments as needed.
Read freely and in comfort! This page goes down just right with your morning coffee. There are no annoying ads on this website, only annoying truth.
Enjoy!
MATHEMATICAL, Retrievable, Indelible TRUTH
Site Map- Updated 2016
2016 Please Start Here: Blog Archive

Mossack Fonseca
Fueling Miami's Real Estate Boom
Maps:

1915 Panama - Pacific Circumaviation

Panama Cities Mirrored in Asset Moving

U.S. Money Circuit to Cayman and Panama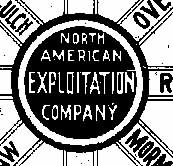 North American X-ploitation Company, Fort Wayne, Indiana.

Frank H. Kryder 1894-1966, Last Kryder Company, Inc. President and Trustee.

Last officers were Federal Income Tax Specialist
Glenn W. Bordner Secretary and Treasurer, 1907 Fort Wayne Bank Building;
and Thomas M. Moorhead, Vice-President, Minnie V. Kryder's Estate Lawyer, of Shoaff, Simon, Keegan, and Baird, retired from Baker and Daniels and Shoaff.


Minnie Viola Disler Kryder and her grandchild, Katherine Ann Kryder who was plundered by 200 year old Fort Wayne cooperating lawyer and judge associations, banks, and trust companies.
Clarence Frank Kryder (C.F.) with his grand-daughter Katherine Kryder, a real estate developer who sacrificed heavily to make Fort Wayne America's Happiest City by 1950, the year he died; robbed by those who keep secrets and silence, as well as his securities. Kryder had assured the correct descension of his estate by living entirely on his United States Treasury guaranteed to the registrant tax-exempt securities, which have never been cashed out as he never had a taxppayer number. He deeded in Allen Superior Court the family-owned Kryder Company, Inc. interest in a large chunk of Fairfield Terr. Sec. B. to his only child, granchildren, and unborn undescendants. But Fort Wayne Indiana is historically described by Indian Agent John Tipton as being too far from the federal arm of Washington, DC to be a safe place for families.
References:

Allen County Official Records and Plats

Allen County Assessor Property Search

Indiana Corporation Records
1911 Numerical Key to the American Bankers Association System

FDIC Bank Find

NIC Federal Reserve National Information Center Institution Search
1824 Abstract signed by Walter P. Helmke in 1979 '

U.S. Treasury Cause 3285, Allen Co.

Comptroller's Consolidation 344

1927 Ft. Wayne Red Book, in which all Fort Wayne phone numbers were changed for a purpose

Official Books of the HOLC
Comptroller's Decisions of 1969:
Allen County National Bank

1981 Kryder asset endorsed and re-endorsed check to 1930 liquidated Old National Bank 7119, by Fort Wayne National Bank 7121

Exchange Bank 71-706;
Birth Certificate 706-71
Asset 706X

and much more!


Robert Beams, Fort Wayne City Controller, father of George Beams of Helmke, Beams and Boyer. Helmke denies ever knowing any Kryders though their offices were right under his.

James M. Barrett III Offices succeeding The Kryder Company Inc., rm 255 Standard Building,
215-217 East Berry St., Fort Wayne, IN;
aka Linconaoln National life Insurance Building, The Elektron Building, Anthony Wayne Bank, The Standard Building: Offices of the Kryder Company Inc. succeeding Farmer's Trust office of Secretary Harley Somers Rm 225;
Home of the Wabash RR;
On the regster of historic places, designed by Wing and Mahurin, Masons of the 32°.
All of East Berry street in Fort Wayne was platted in an easement of the Pennsylvania RR.
Mostly Fort Wayne History & the Kryder Estate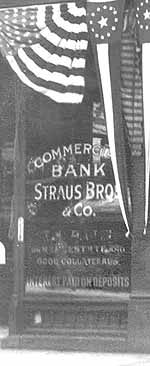 Fort Wayne Straus Commercial Bank, correspondent of Commercial Bank of Basle, now UBS. The Chief Jean Baptiste de Richardville Estate was transferred to Straus by Senator Fleming in 1902, despite restrictions requiring Presidential approval. All merged with the German American National Bank into Lincoln National Bank and Trust Company, now Wells Fargo.
Explaining Fort Wayne Undigested
10/20/2016 Fort Wayne's Original 11
The Federal Reserve System Has 12 Reserve Banks which regionally serve the United States. The Reserve Banks are located in in Boston, New York, Philadelphia, Cleveland, Richmond, Atlanta, Chicago, St. Louis, Minneapolis, Kansas City, Dallas, and San Francisco. Cities in a region with Reserve branches are called Reserve Cities with "Special Prefix Numbers" which are different than the state the bank is in.
Example:

Indianapolis is a Reserve City and its prefix numner is 20-
while the prefix number for Indiana is 71.
Each region of a Reserve Bank has 25 branch banks.
There are 12 x 25 = 300 branches + 12 Banks for a total 312 Federal Reserve Banking institutions
continued...
10/20/2016
Why did the Federal Reserve partners decide upon 12 banks for a nation of 48 states, as it was in 1913?
First, The American Bankers Association published their Key in 1911 with two slots out of 100, prefix 59 and prefix 89 left blank, obviously for the territories of Alaska and Hawaii which were to be annexed.
The Key, then, provided for 100 pre-fixes for 50 states.
The number 12 can be manipulated in a number of ambiguous ways for purposes of dividing shares, holding shares, and mulitplying shares which at the end of the day are all expansions of the properties of 12.
| | | | | |
| --- | --- | --- | --- | --- |
| Entity | Number | Divisors/ Proper Divisors | Sum of Divisors/Proper Divisors | Abundant |
| Federal Reserve | 12 | (6) 5 | (28) 16 | +4 |
Considering the table, here are a few ways of considering the tallying and sharing out the United States:
1. The FR created branches for each of the 12 by squaring the number of Proper Divisors. 5 squared = 5 x 5 = 25
2. 12= 10 + 2.
3. 50 states = 5 x 10; or 25 x 2
4. 100 prefixes/ 50 states = 2; or 100 = 10 squared; 100/4 =25
5. 10 + 6 = 16, the SPD
6. 12 + 4 = 16
7. 4 squared = 4 x 4 =16
8. 2 squared = 2 x 2 = 4
I think this makes it very interesting that the United States of America was clearly planned by the banking establishment to be divided into 50 states.
Another interesting property of 12 is that the sum of all its Divisors = 28, a perfect number which equals the sum of its Proper Divisors- it is neither abundant nor deficient. The number of Divisors= 6, is also a perfect number. 6 and 28 are the only perfect numbers between 1-100.
The sum of the numbers squared in the properties of 12 = 21, or Black Jack.
continued...
What are the properties of the number 312, the number of banks and branches in the Federal Reserve?
| | | | | |
| --- | --- | --- | --- | --- |
| Entity | Number | Divisors | Sum of Divisors/Proper Divisors | Abundant |
| FR + Branches | 312 | 16 (15) | (840) 528 | +216 |
continued...
---
10/9/2016 The Family Van Trap
Who owns North American Van Lines?
Is this any of my business? Yes, unfortunately it is- my birthright by Deed was taken by stealth in Allen and Exchange Banked for the devil's children. My maternal kin, Frank, Frank and Minnie V. Kryder are owed a terrible debt. Their goodness to Fort Wayne has been denied. Their only descendants have been robbed and orphaned. Their works have been thwarted and wasted by lawyers, justice has been perverted. Woe, Woe, to the City whose Streets Run Green with Corruption. We have heard the end of the story- all ships sink as the Dragon is thrown into the Sea.
In North American Van Lines Allen County history can be nailed that precious moment when secret funds were layered into "legitimate" commerce; NAVPAC, Inc. was the first act of burying the estate of Minnie V. Kryder in 1963. Minnie was the bait. How greedily they snatched it! How confidently they entangled themsleves in a deep cover 1930's intelligence snare- to catch a whopper.
8/8/1963 Closing of Minnie Kryder Estate = 0
8/8/1963 NAVPAC, Inc. AOI.
Let's start at the very beginning...
1. Kenneth W. Maxfield was Frank Kryder's something of a cousin-in law. Maxfield's sister or aunt Daisy, married Frank, Sr's. brother, Clyde Kryder. She died in 1931.
2. Kenneth W. Maxfield, who became president of North American Van Lines, selling it once to Pepsico and once to Norfolk Southern corporation, was also an attorney "of counsel" in the Fort Wayne Law Firm of Beers, Mallers, Backs, and Salin. His neighbors in Leo, Indiana, such as Dick Kryder, did not know Kenny Maxfield was an attorney. All the Leo people insisted he was "just North American," or so I was told. Kenneth W. Maxfield was also an emergent director of Fort Wayne National Corporation, when they came out of the closet in 1982.
3. Frank Kryder's attorney since 1921, Thomas Gordon Moorhead, was assigned a taxpayer id *****5789
4. North American Van Lines was assigned a taxpayer id *****5653
5. Before Minnie V. Kryder's estate closed in 1963, Glen W. Bordner, attorney for the estate granted himself and Thomas M. Moorhead, attorney of record for the estate of Minnie V. Kryder, power to encumber every asset of The Kryder Company, Inc., a 50-year real estate corporation which expired in 1982.
This document was generated in Minnie's Probate estate and was numbered 5789.
Thomas Gordon Moorhead was still alive in 1963. He died in 1966 before Frank Kryder. Thomas M. Moorhead was Minnie V. Kryder's Estate Lawyer and VP of record of The Kryder Company, Inc..
6. When the Kryder Company, Inc. expired in 1982, Fort Wayne National Corporation, a multi-bank holding company incorporated with no tax ID in 1969, was founded with taxpayer id *****2812.
7. The Federal Reserve assigned the German American Bancorp in Jasper the number 8620 in 1983.
If we add North Amerian Van Lines Taxpayer to any number of encumbered assets of the Kryder Company, Inc. tied up neatly under one number, 5789, we see, in 1983, two logical holders of those aspects of 5789 which were never distributed to the all the designated heirs of Frank, Frank, and Minnie V. Kryder.
5789 Kryder Asset
+5653 North American Van Lines
=11442 from which we remove
-8620 German American Bancorp, Jasper
= 2812 Fort Wayne National Corporation
NAVPAC marked the fundamental first layering, holding, and distribution of the Kryder Estate in 1963 before the closing of Minnie's Estate, and before the death of Frank H. Kryder, Tr.
K.
For continuing reference, Numbermatics easily clarifies the significance of various numerical phenomena, espcially when considering a layered distribution of shares or interest as being held by "divisors." It's just arithmetic, high school education only needed to understand. In Fort Wayne, it is amazing how far you can go with just a High School Education. You can become VP of General Dynamics and Carlyle Management CEO with just a High School education- all you need is Numbermatics and a secret bank.
10/11/2016 Putting the "Van" Back in Evansville
One point must be crystal clear. Neither The Old National Bank in Washington State nor the Old National Bancorporation and subsidiaries in Evansville, Indiana have any historical connection of record with Old National Bank 71-19 in Fort Wayne, a 19th Century name change of the originally chartered Fort Wayne National Bank which was also variously First National Bank, Fort Wayne, and Old-First National, all operating under a re-charter of the original State Bank of Indiana Branch 11 at Fort Wayne, which after the National Bank Act became Fort Wayne National Bank. In 1884, Fort Wayne National Bank changed its name to Old National Bank.
Old National Bank 71-19 was ordered liquidated by the U.S. Treasurer and Comptroller in 1928. As of 1930 Old National Bank was published in Moody's as liquidated, and ordered to pay some 22 million to the Tri-State Bank (see 1969- Maxfield sells NAVL for 22 million in Pepsico stock), which simply closed. First National Bank changed its name to Fort Wayne National Bank, and after the bank holiday, Fort Wayne National Bank started over with a 2 million dollar RFC Loan.
When the U.S. Treasurer and Comptroller have to step in, re-distribute assets and reorganize the town banks with Official Orders, something is up. This was Treasury Cause 3285 in 1928.
That a Kryder Asset was deposited by Kryder attorney Glenn Bordner into Fort Wayne National Bank in 1982, and that that check was re-endorsed by Fort Wayne National Bank to Old National Bank 71-19 indicates someone did not follow through with the U.S. Treasurer's 1928 Order.
Therefore, we know and can prove with a stamped checked that as late as 1982, when the check was deposited and re-endorsed, Fort Wayne National Bank had a secret depository for concealed assets of the dead. That is 52 years after the published liquidation of Old National Bank 71-19.
Many looming questions about Wells Fargo, Bank of America, and the Federal Reserve can be answered quite clearly with Numbermatics, but my purpose above all is to publish the Secret Service missing links which can only come from me, the only person who would be able to gather and rank the Treasury Asset Numbers of the Frank Kryder Family, Deed by Deed. These are intelligence links in Fort Wayne, Allen County, dating from from Roosevelt's administration, deliberately buried and concealed. Those buried numbers representing an undetectable by ordinary means U.S. Treasury securities holding matrix, are indicated below in RED.
Today's set of Matrixed Taxpayer and/or Numbered Asset Numbers:

8262 Kryder Gold Mortgage Interest $12,000 gold coin in hand paid to re-plat Lots 1-60, Kryder's First Addition to FW
5789 Kryder Buried Encumbrance filed by Glenn Bordner
8620 German American Bank, Jasper
9260 Wells Fargo & Co., Omaha
6860 Tower Trust Company, Fort Wayne
6960 Old National Trust Company, Evansville
9519 Raytheon, Fort Wayne
7119 Old National Bank (Fort Wayne National Bank) Liquidated 1930
4302 Pepsico, Purchase, NY
5390 Walt Disney Co., Glendale
9032 Shamrock Partners, LP, Burbank or Glendale
67681 Fort Wayne Bank Realty, Federal Reserve ID
70671 Kryder Legitimate Heir Birth Certificate Number
I have never lived in Fort Wayne, but those have been moving and shaking there since at least 1982 know that Directors of Fort Wayne National Corporation, a multi-bank holding company (??), through Baker and Daniels and Shoaff, merged Central Soya with Shamrock Capital and Roy E. Disney in 1985, including FWNC Director David Heath Swanson against whom the USDOJ later obtained a conviction under pressure by an Ohio Farmer's Co-operative; that Fort Wayne National Corporation shared Directors with North American Van Lines; that North American Van Lines was sold by a relative of Frank Kryder who has no estate work filed in Allen County; and K.W. Maxfield, this relative and Director of Fort Wayne National Corporation in 1969 sold NAVL to Pepsi for 22 million in stock shares, later becoming President of NAVL; and in 1985 NAVL was sold again for 369 million to Norfolk Southern Corporation by Maxfield; that the Lincoln National Bank Tower was foreclosed 2 million in arrears to American United Life Insurance Company and picked up by the Tower people who are Tower Bank and Trust, and that Lincoln National Bank, the former German American National Bank which occupied the Lincoln Tower, built in 1930, when Old National was liquidated, merged into Wells Fargo via Norwest.
Everybody knows that old stuff.
All fiduciaries need Birth Certificates to identify heirs, especially if they live at a distance from the vault or there is divorce and there are children from more than one marriage at large.
My Certificate is filed in a State file prefixed (109) while the Federal Reserve prefixed the German American Bank, Jasper, Fort Wayne National Bank and Fort Wayne National Bank Realty (109) as well as Continental Illinois National Bank, Chicago, aka Bank of America. The Federal Reserve assigns the RSSID for Indiana Old National Insurance Company in Burlington, VT (109) 8312.
On with the show. We are first considering the number 2400.
1). 9519 Raytheon
-

7119

Old National Bank
=2400

3). 9260 Wells Fargo & Co
-6860 Tower Trust
=2400

Derivation of 2990

70671 Per stirpes Inheritor Birth Certificate
-67681 FW Bank Realty, F.R. ID
=2990

2). 5789 Kryder


This section being edited due to changes in tax id numbers through new incorporation..

4). 5390 Walt Disney Co.


-2990


= 2400
Next part is a little sticky:
4). 8262

Kryder Gold
-4302 Pepsico
=3960
8620 German American Bank
-6960 Old National Trust Co Evansville
= 1660
3960
-1660
=2300

6960 Old N Trust
-6860 Tower Trust
=100

2300
+100
=2400
continued...
K.
10/13/2016 Numerically Authenticating the Relationship of The Kryder Company, Inc. to the U.S. Treasurer's Office, Washington, DC.
I have more elaboration on the number 2400, on the meaning of what I have laid out in the narrative above, which draws in the Miami Bank of Kansas and Native American assets of Frank, Sr., who, unbeknownst to most everyone but the immediate family, was half-breed, his mother being a chief's daughter. First I have to take a little side trip.
In 1995 I met Hazel Gerardot and Dorothy Trammel, her sister, in New Haven, Indiana.They wanted me to convey what family history I knew that would verify whether Harrison W. Kryder was married to a chief's daughter who died before the 1870's census, all previous censuses pertaining to her having been burned, except for a peculiar record of the Cherokee. Hazel and Dorothy were younger cousins of Frank, Jr., at least by fourteen years, and till I came knocking from foreign parts, did not want to believe there was non-white blood in their veins. Though Hazel had a pencil portrait in her parlor of Harrison's beautiful "squaw" dressed with many strands of tiny beads around her long neck. I was shocked when Hazel showed me the portrait of my great-great grandmother, because Harrison's squaw was almost the mirror image of my sister. I was supposed to receive a photograph of this portrait from Hazel, for my sister and I to share, but apparently she changed her mind, then died, and I heard the portrait went to the Fred Kryder and Stapleton branch with specific instructions from (?) that I was NEVER to be allowed to get a copy or be given any information about it. Now is that not strange? That is what tricky Melissa told me, in case anyone wonders. Why would kin who never met me try and block access to an image of my own Native kin, especially when my genealogy has already been confused? This is naughty. 10 for 10, Erin for Katherine. I pray for the Stapleton girls and the remnants of Fred Kryder.
K? Please pass the hot sauce.
With Numbermatics we can, despite generations of fiddling, fooling, keeping secrets, lying, and more lying, elucidate the undercover role I proposed of the Kryder Company, Inc. (owned only by Frank, Frank, and Minnie-) and its associated insurance company, in tracking the fate of assets through Fort Wayne's tangle of banks, two world wars, the Great Depression, and at least three assassinations, for Treasury intelligence. Though at present, only an estimated one in 4,000 bills in circulation are counterfeit, the unanswerable question is how many double-triple issue U.S. Treasury Special Tax Condition Securities have been counterfeited by the best in the business to enable a phenomenal expansion of securities holding organizations holding hot air? How did the Wizard get back to Mutual of Omaha?
Between 1928-1930, when the Treasury and Comproller just had to get into Fort Wayne's historically tainted-by-sheisters banking set-up, the stock market crashed, there was a re-printing of 2.2 million in registered federal securities for Lincoln National Bank, Nebraska, claimed to have been burned by a gangster, the Florida East Coast Railway went bankrupt for the next 40 years, and the Muncie Balls purchased, for $350,000, the 30 billion dollar empire of the Van Swearingen Brothers, who defaulted on a JP Morgan Note.
Numbermatics not only defines what unseen relationships existed, but as well sheds light on the inexplicable incongruity of Indiana's Corporation identification numbers with regards to what should have been systematic and orderly, but instead is a web of confusion sealed by the Indiana's Secretary of State's massive loss of Depression Era Indiana Corporation whole files, lock, stock, and barrel in 1970. (That would be Salin, of Maxfield's Law Firm, now owner of Indiana's largest prvate bank).
Example:
Treasury Cause 3285 commenced in 1928, ordering Old National to give 22 million to Tri-State, and Old National Bank was reported as liquidated in 1930. Tri-State simply closed, in the black.

1).The Kryder Company, Inc. ID 1930007-098 (on annual reports stamped as 3007-98) was not incorporated till 1932, after Roosevelt was elected in 1932. Inactive Date: 01/01/1970.
(The first major act of the Corporation was the purchase of Home Owner's Loan Corporation Bonds in March 1933.)
2). First and Tri-State Corporation ID 192823-098 was incorporated 12/11/1929, three months after the stock market crash. Inactive Date: 01/01/1970. Likewise annual reports are accessioned as 2823-98
3). OLD-FIRST NATIONAL COMPANY I ID: 192876-014 was incorporated 08/19/1931 Inactive Date: 01/01/1970.
So it is seen there is no logical sequence of accession numbers relative to dates of incorporation, and try and find someone in the State House who can explain it. It was not till the 1960's that corporation ID numbers caught up to the system and were prefixed with the year they were incorporated.
However, we can take the -98 relatives, and come up with a logical origin of the funds which became the subject of U.S. Treasury partitioning of funds from Old National 7119 to First and Tr-State.

19300798 Kryder Company
-19282398 First and Tri-State
= 1840
"In 1840, the (Miami) tribe ceded all of its remaining land in Indiana and agreed to move to the land assigned to it within five years. Treaty of November 28, 1840, 7 Stat. 582. The Senate, when ratifying the treaty, set aside a tract of land for the tribe in present day Kansas." Wiki.
As we know, the Miami became divided when those with private wealth did not leave Indiana, but remained either by white marriage or by being hidden inside white families, or by virtue of having a lot of patent land they were granted, but not allowed to control. This was manna for the trust companies, who set up mining leases. The non-deportees were kicked out of the tribe and the Miami Tribe of Northern Indiana is no longer recognized.
Our First American Masonic Bankers set everything up according to the properties of Prime Numbers, Divisors, Factors, and Squares, the basis of Numbermatics. Now we all know about the good Masons and the bad Masons and we all know some very strange things have transpired between Bank of America FDIC#3510 and Wells Fargo FDIC#3511, which I will thoroughly make interesting with Numbermatics.
It is one thing to in the sight of all, Square well-gotten gain for the prospering of all within a geographic range; and it is another thing to in the dark Square the wages of sin with banks no one knows exist to grow more banks to Square.
We have three intimately related PERMANENT ID numbers to crunch:

1551 U.S. Treasurer's Office in Washington DC (as of 1911 ABA)

3285 Treasury Cause in Fort Wayne Ordering the Liquidation of Old National Bank 7119 with payment of 22 million to First and Tri-State.

0798 The Kryder Company, Inc. corporation identification number attached to a small empire of residential and hotel/motel mortgages + recorded possession of Tax-exempt U.S. Securities guaranteed to the registrants, Clarence Frank and Minnie V. Kryder, which were never redeemed and taxed.
These are financially intimately related entities of record. There is no obvious relationship of their three ID numbers generated from three agencies.
Numbermatics shows that both 1551 and 3285 are "deficient" numbers, both having a deficiency of 798.
How clear is that?
I can't resist FDIC#3511 and FDIC#3510. Long ago I did ascertain with the Lead Counsel at FDIC during the Powell Millenium that THERE ARE NO SUCH THINGS AS FDIC CERTIFICATES. There is no Receipt Book from which the Original can be obtained like other government things which are called "Certificates."
If the Numbers have no Certificate, they must be Account Numbers in Mutual Funds, is the best scenario. As a private and unregulated corporation, the FDIC can invest in anything- mining leases, oil leases, the kinds of things that get mingled with the royalties of Native Americans, Hollywood Actors and Rock Stars. That is yet another tale.
Meanwhile, puzzling over air certification, I always found it very weird that, both having ther FDIC Certificate numbers issued in 1934, how did Bank of America get 3510 and Wells Fargo 3511? Were their attorneys next to each other in the line?
3511 is a Prime Number. It has 2 Divisors, 3511 and 1. But it is a Prime Number because it has only 1 proper Divisor, itself.
(For purposes of securities holding, we will consider Divisors as either Bank Holding Companies or Trust Companies.)
Numbermatics elucidates for any number, the sum of all Divisors, which for 3511 would be 3511 + 1 = 3512
There is also a number which is the sum of all proper Divisors, or the sum of all Divisors excluding the parent number.
For 3511 the sum of proper Divisors, 1, is less than the number 3511 itself.
3511 (like the 798 deficient Treasury Numbers) is a deficient number. 3511-1 = 3510 is the deficiency.
To introduce the Miami Bank of Kansas issue, I will first point out the following equivalency:
3612 Frank Kryder SSN (Fort Wayne)
-

3512

Sum of all Wells Fargo Divisors
= 100
6960 Old National Trust Co. EIN (Evansville)
-6860 Tower Trust EIN (Fort Wayne)
=100
636 is a second handwritten number on Frank Kryder's Application for Social Security.
4148 is the FDIC Certificate Number for the Miami Bank of Kansas.

4148 Miami Bank
- 636 Frank
=3512
K>
continued...
10/16/2016 A Sum of All Holders
The First National Bank and Trust Company of Miami is an active bank FDIC Certificate#: 4148 Headquarters: 2 North Main Street Miami, OK 74354 Ottawa County Locations: 4 domestic in 1 states, 0 in territories, and 0 in foreign locations Established: January 1, 1900...
#4148 has the same amount of Divisors as the Number 2400. (see above on division of civil and private native American wealth).
The number of Divisors of both 4148 and 2400 (see above, Raytheon-Old National 7119 etc.) is 7812.
Having laid out an introductory close up on Fort Wayne, because these Kryder problems are extensive, to really dig into the nitty gritty, I think the best next course is to use Numbermatics to explain the 12 Banks of Federal Reserve and the logical number of holders there are of the 12, and whether it is probable that Tower Trust in Fort Wayne and Straus Commercial Bank aka UBS, harbor an extra set of shadow Federal Reserve Banks, holding other "liquidated" banks we don't know about, like Old National 7119, in duplicate.
What is really going on?
K?
continued...
---
*Kryder Estate Database, begun in 1993.
According to the Panama Papers Offshore leaks, Mossfon Trust Corporation was created EXACTLY on the day that the Kryder Superior Court REIT, Trust F.S. 58070 had to be liquidated, according to its rules, 11/12/1993- 20 years after the death of Trustee Lauren Otis King, in Sebring Florida, 11/12/1973. The terms of this Trust and its liquidation date are Recorded in Allen County Records and were affirmed in an Affidavit recorded along with the granting of a banking certificate to Anthony Wayne (Summit) Bank in 1943, and RE-RECORDED on 11/1/1950 following the death of C.F. Kryder, the day before North American Properties, Inc. (North American Van Lines) was incorporated in Indiana.
PANAMA PAPERS
11/12/1993 FIDUCIARIA MOSSFON, S.A. (en español) o MOSSFON TRUST CORPORATION (en inglés) Connected to 1 intermediary  Incorporated: 12-NOV-1993  ACTIVE

This accounting is written in descending reports as dated, from the present moment as facts are compiled. The Flow Map will remain pinned at the top this page. For all the background information on the map, begin bottom's up in the Blog Archives to read the supportive facts of the Mossack-Fonseca domestic asset flow map, and why the Kryder estate is trackable as part of a concealed pool of mingled tax-exempt assets derived from old Native American, war industry and New Deal securities estates, which in Fort Wayne, Indiana were consolidated for control of Raytheon.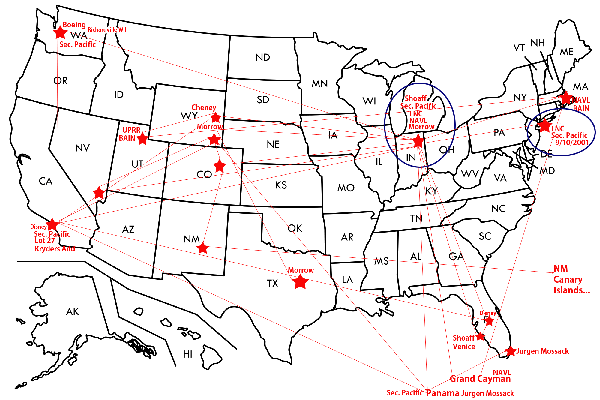 Please Click Map for Large Image and further details: Internal Asset Flow 9/10/2001 and preceding.

---
Story starts here: BLOG ARCHIVES :
1> 4/05/2016 to 5/29/2016 |
2> 6/28/2016 -8/14/2016
---