(Yearbook Frontispiece: Frank H. Kryder graduated from Indiana University, Bloomington. He was then for a time Principal of Spencerville High School).
In 1922 he became Secretary of the Fort Wayne Board of Realtors and with his father developed Kryder's Additions, 1, 2, 3, large parts of Fairfield Terr. Sec. B. Waynedale Gardens Original Plat, and Waynedale Gardens2 Add and 3 Add, together with other real estate.
During WWII he managed The Hannan Company realty office in Ypsilanti, MI while his father operated The Kryder Company on Berry Street, an easement of the Pennsyvlania RR.
HAPPY NEW CENTURY 21, FORT WAYNE!
SITE MAP
Time to Tell Time
Congratulations Laura Picot Sayles , on your first cloudy WD. I know you don't really think there is a God, but sisters like you keep me singin', "What a Friend We Have in Jesus" all the day long.

We'll just say right off you have shamed your righteous forefathers- true real estate men of recognized, substantiated productivity and integrity, builders of Happy Cities.

Art thou now more wise than the Law and the Profits?
Here's the referential Law:
IRS TAX CODE on Property of a Gross Estate concerning evasive transfers of interest three years prior to death. WoWo. Do you know what WoWo is smart girl?
You cannot have the Profits without the Law. It is always written, "the Law AND the Profits."
All the Law and the Profits are fixed by The Golden Rule.
Laura Picot Sayles, does not understand the Latin in the phrase bona fide sale.
Laura, a bona fide sale is not one where you are consciously wiping out your sister's homestead share as the agent selling an uninsured title to property warranteed by your dead father who you knew was terminal at the time of your sale.
One would expect this of a sister who copied her older sister's A+ term papers and turned them in as her own work without permission, and by subterfuge.
You have usurped your nephew's "inheritance" which was a business-deal 20-year investment of his father's life career put aside to work in your restaurants, for your benefit, during which time you regarded your nephew and brother-in-law as lower than you did the busboys. You always worried that a grandson may catch grandfather's eye more than girls. Further, you are too much of a coward to explain it to the nephew you lurched- leave it to me, right? Make it look like it is my fault, right? All because you have so much you wish to hide and change, such as who's yo' mamma and the sort of sister and mother you are, perpetrating falsehoods on your children.
Explain, Laura how Daddy didn't want to take a tax hit because you messed around with the Homestead transfer, and then unexpectedly Dave Edgerton died first, so you took it out of your nephew's rights and concealed transfers in a last minute draft insurance trust to disburse unseen amounts while making it appear as there was no gross estate.
Everything went in the gross estate, including the condo sale, subject to formal Probate Proceedings if you want to say there was no Trust. So, you owe the fair market value of all property and transfers of interest to the gross estate, all inventoried, for determination of tax due. If it's on the level, explain. Take an oath.
You NEVER won at Clue.
This was a very amateur caper. You don't know how to conceal estate assets, someone has set you up as having done so.
IRS will only accept bona fide last minute sales from a Trust for tax exemption. I'm just wondering how many lines you are crossing here, but
"right to the end, just like a friend, I tried to warn you somehow..."
and, I am obliged to tell you, it's never too late to return to the fold, where The Good Shepherd is watching, waiting. That is what Katherine, our mother, would want me to say, and where she waits to take you back.
Carolyn your other mother would say,
"Raise another Peach Champagne Rum Old Fashioned- you can't take it with you!"
You one day can choose to be in the place where Carolyn is and have more champagne, or where Kay is and have pie.
Which mother are you going to choose then?
NEW ESTATE TAX EVASION SCHEME?
How might it work?
Fort Lauderdale heiress Laura Picot Sayles was set up for IRS tax code violations by her father's purported trustee, it is believed, based on his behavior as a licensed attorney. It looks as if Mrs. Sayles' greed clicked in when, against all previous advice and estate-planning her father had paid for, she was convinced his assets, including the money from the recent SALE of the No Title Insurance Homestead should be moved out of Trust. Then, a highly valuable lifetime of trappings was sold to her with an un-itemized paragraph all within 8 months of his death in a ploy to extirpate the rights and interests of her sister and nephew, grandson of the deceased.
In other words, no inventory was filed, yet Laura Picot claims there was no Trust. She had a purported Wil, making her PR, but she never took an oath of Administration. No one appears to be in charge of, have authority over, reponsibility for the accounting for the Estate of Leonce Louis Picot, restaurateur.

Well, if she wasn't tricked there is not much she can say to IRS. Because by now she will already have converted her gains. What is that you're doing there?
The Trustee has declared fo the record there was no Trust at death, the homestead sold in 2018. The "personal property" including "antiques, artworks, vehicle, jewelry, furnishings, clothing," were last sold described as such, to Laura Picot Sayles for an undisclosed amount, so "There is nothing to Probate."
Not only is this in opposition to US CODE, one of the first things I learned about any type of transfer, in state or federal laws, is that it is not legal to make transfers to avoid known creditors of any kind, especially direct descendants.
IRS requires that personal property be inventoried for determination of the gross estate and that sales of property made within three years of death be counted at fair market value. A PR has to obtain Letters then turn in the inventory for determination of tax due, not sweep it under the chiffarobe.
The bona-fidity of the sale, to avoid taxes then expose a buyer to an empty estate claim is nada.
Laura maintains her own ideas about her authority in governorship in all things, as she has just demonstrated. So the con conned the con, and she never saw him coming, or realized how much peril we as Leonce L. Picot's two surviving daughters of the same mother with no other family were in estate-wise when our father died. There were no uncles or wise elder relations to watch over us over the years, to ward off plunderers.
I think all of Berry Street will laugh and laugh at Daddy's bumble bee Trustee's end-time folly.

Come on guys, look at Rosemary's Bond's half- sister! Did she deserve better? Had James Bond seen Katherine first, he might have taken her. She had just as much Kryder interest as Rosemary.

Will Our North American half-Cousin Richard send the poor sister a big yellow trailer, till she finishes her book?
We only had to wait till Leonce died, to open the time capsule of all that was hidden and wrong about Kay and Leonce, that his bluff could be explained. Such are the sacrifices we make for our Country. Not worth it, if you ask me, or any of the casualties. Grandfather Frank felt it too- there come's a point when losing your family and family history for your Country have nothing to do with patriotism or loyalty.
Love is First in All Things.
In the late 1980's, the sisters were informed of the estate plan by professional looking attorneys. However, something seems to have gone amiss!
Laura's sister was named in the Trust of the homestead, governed by a special condition government reverse mortgage.
The Trustor (father) promised the sister would receive financial assistance when the condo sold. But that didn't happen.
The father was sequestered by Laura, and in hospice. The sister was not told. The sister was not told when her father died, 13 miles away.
The next month the forgotten sister read an obituary and newspaper article featuring her father and Laura. That is how she discovered her father was dead. Sissy was not mentioned, nor the grandson. We all worked in The Family Businesses for at least 20 years.

Laura Ellen Picot claims to be the daughter of Carolyn Guerard, and in the obituary nes article claimed her real mother's, Kay Daniel Picot's copyrights as those of her father's, as he always did.
It is tragic that Katherine believed to her death that Leonce, her childhood love from age 14, was her best friend. He may have shot her. He told me he knew she had a gun and he had searched her house everywhere for it.

Lincoln Financial Corporation
9/15/1972
Cuyahoga, OH
9/15/1972
d.
Kay Daniel Picot
aka
Katherine Ann Daniel (used a stepfather name)
aka
Katherine Ann Kryder
It was only recently that I thought, how and why did Leonce have access to Kay's house, getting in and out? How would he know when she wasn't there, to search for her gun?


Were the Oakland Park Police even going to consider the scene worth ruling out as homicide, considering the family history? Did they even have a homicide detective?
Maybe Leonce, too, was a spy, on the other side of Kay's Father, Frank Kryder who was entangled with the Northwest Bankers and Barnetts, purchasing federal national mortgage and farm loan bonds, recording a heck of a paper trail.
(And her own mother, Laura has erased. Kay, is there anything else to take from you? Aren't we a little bit crazy?
According to her stepmother, Laura once slammed her sweet little daughter's head against the wall. She asked Carolyn Guerard Picot, stepmother, if she should turn herself in for child abuse, upon which, Carolyn promptly called ME and reported the incident. Go figure. Carolyn never called me for much of anything- why would a stand-offish stepmother tell this horrible thing to me about my sister? Did she think I would call DCF ?

Carolyn in fact told many unpleasant tales to me about my sister I would never have known about. What can be the motive for that? Vicious gossip on a sister! I was offended and hurt for my sister everytime Carolyn, her loving pseudo-mother did it. I can write these things because it is true).
What has been said about me I have heard. Leonce constantly drove wedges between my sister and me, or thought he was doing so. This is because Leonce had a half-sister whom he hated, truly. I liked her, but never got to see her much. I wish she had told me more stories, but I saw her maybe for ten minutes three or four times in my life.
His jealousy over his worldly station, his hatred for his half-sister, Leonce cast upon me and Katherine. I suppose it is because he wars against Kryder.
Leonce was clever, but not so much as we.
Laura does not care about any Kryders and doesn't want to know. She wants to be an Asheville Guerard-Picot-Sayle. She doesn't even know her Picot father was not acknowledged as part of his own Picot family.
After 60 days, no paperwork was filed for the Estate of Leonce Picot in the court. Now, the excluded sister, in shock and turmoil has to go to county records to track down the Trustee on the Homestead Deed and Trust.
The Trustee's line is this- there is no Probate. Your father sold everything to your sister and there was no Trust concerning the homestead because he sold it 8 months before he died.
Notice to Creditors?
[BEWARE HEIRS AT RISK:
this "trustee" treated a bereaved sister with hostility and chastisement, as though she were grossly detested by her father, saying she had no rights to review any documentation. He said there was NO GROSS ESTATE, her father was broke, but wanted her to sign away her rights to any further information by accepting an insurance benefit. That would have been fine, but he would not show the Northwest Mutual Life Policy, its value, distributions and so forth, moreover there is no CPA accounting of a purported Life Insurance Trust. ]
Don't fall for it. The trustee is NOT your attorney or on your side, especially someone you have never met and doesn't behave in a professional manner.
It certainly appears in black and white that The Trustee and Laura Picot Sayles conspired to both cut out a lineal heir and grandson, and possibly evade taxes according to US CODE.
26 U.S. Code § 2035. Adjustments for certain gifts made within 3 years of decedent's death26 U.S.

https://www.law.cornell.edu/uscode/text/26/2035
Sell and Tell

Truly, what would happen if people transferred away Trust property on their death bed so as to evade taxation? As if.
Now, this sale of homestead property was executed with NO TITLE INSURANCE. The title is warranteed by a dead man. The sister asked about no TITLE INSURANCE. The Trustee laughed He said, yeah I executed the deed, but the man's dead.
What do the people who paid more than one million for this condo have to say about NO TITLE INSURANCE?
The lurched sister does not want to be bilked because a Trustee will come to hearings with no memory or paperwork.
In truth, the defrauded sister would not have signed away any rights to queries by accepting a check from a rude attorney; it was a ruse.
She was supposed to feel lucky to receive anything, frustrated, sad, and just wanting to end the chapter. This is where you lose. When money changes bloodlines, your genetic familial strength is diminished and predators grow stronger. Predators move in when you are at your weakest- bereaved, injured, ill, dying, frail, hearing or vision impaired.
Following the death of a loved one, major decisions need to be suspended until your thinking and nerves are stabilized.
Just all kinds of things happen and go wrong in the transfer of interest after someone has died.
For richer or for poorer, certain documents are required to be filed in the county of death, and if there is hanky-panky, perps count on no one ever checking. They size up who they think will just go away. It is tedious to check, but you may be surprised at what you find, or don't find.
Estate fraud is actually a career and profession for many, a disgusting, ghoulish practice. If you have been driven into the gutter as a victim, or denied information about your own mother and father, no one in the public really cares about your inheritance. It is not an issue, though well it should be. Perverting generational transfer and distribution of property is a perverted aim of eugenics targeting marked families.
Those who have had birthrights and legacy concealed and converted by other family members to defraud you, will be on the seat of the RAPE VICTIM in a court of justice. You will be slandered by lawyers trying to get your dander up, and they will paint you as a greedy disgruntled heir, with "unclean hands." You will be accused of trying to make up a self-serving complaint against some innocent attorney who was just doing what he was told, not by his client, not by the Testator or Trustor, but by "The Third Man, " or sister as it may be.
Why these shysters have been allowed to access private lives which were for generations miserable, ending in familial disarray is a very good question. They don't know diddly-squat about what they are messing with and what further damage they are doing for a few extra hundred thousand. People on the bottle don't think after so long- alcohol puts the conscience into a deep, deep sleep, just like poppies, pretty poppies.
It is a wonder that there is no archive of crime at least since 1913 which can be looked at head- on in chronology, paring down to those schemes associated with the same crowd over a century.
Here's my bid- I can name that tune in two weeks. We would need a wall-mounted North American map with strings, pins, and tags to define the parameters of the epicenters of activity.

There is a framework, and a timeline, based on maturities, and in the big time, it is a much smaller world than we have considered. But you have to look at it head-on, on the map.
On the frame overlay the century's assorted chronologies as needed, such as mergers, gold bond maturity dates, pipeline mortgages, farm loan bond maturity dates, debacles, crashes, bankruptcies acquisitions and failures.
I can name that tune in two more weeks if someone brings me wheat crackers and tea for lunch.
Picot is so much easier than the Grandfather Kryder Case of 1966. All the IRS records are current. The prepared sister has the Deed and the Trustee, who is an attorney, is on record.
A plausible error in taxation became evident. Now it must be verified. Very few of we town and country folk are well-schooled in codes and laws affecting estate administration, taxation, or transfer of interest in and out of a Trust. Irregularities are for forensic accountants and special examiners. There are certain hallmark characteristics which signal money "off the books."
The prepared sister has studied estate fraud for thirty years. The weird cases share many common elements and they occur in families shrouded in lies. Big lies, little lies, naughty little porky lies.
It is pitiful what some lawyers and accountants have done to families, stepping in and manipulating troubled people they know and care nothing about, disturbing, disrupting, and activating years of memories and confusion- all this to set themselves up for guaranteed future work. They know who they are.
Things have changed yet again at the Treasury. One can only reach IRS possibly on a Form 3949, mailed to Fresno. Any information you may require you must have to decide for yourself what is the correct form. You cannot get advised over the phone or make an appointment for advice. No advice. It is hard to believe you have to pay now to find out whether you owe more taxes or haven't paid enough.
The prepared sister believes, in her situation, her dollar is best spent on an expert in federal taxation, wills and transfers to determine just what is legal here. She cannot tolerate another stinkin' family lie and will buy the truth with her last nickel.
"If you have money, buy knowledge."
There is either a Trust or there is Probate or both, and an Inventory to determine tax. But there can't be just nothing but insurance of unknown origin to distribute unrevealed portions.
That is what is so incoherent in the Estate of Leonce Picot. There was ne'er a man more impressed with fear of IRS.
Truly, he would physically bruise Katherine or strike welts upon our legs without hesitation, but be late on a filing, never. Maybe it was the late night Liar's Poker at the Mai-Kai scene which concerned him. Leonce was the Champion for decades, and the whole town knew it.
This scheme theoretically used a Revocable Trust with no actual corpus to veil transfers through a Life Insurance Trust, Created by the Trustee, to make disbursements from an undisclosed policy to undisclosed beneficiaries. That just smells bad.
With estates tied up and hidden, years of research demonstrate there is always an REIT, Partnership Insurance, and a FRANCHISE in the background- That is what is left.
Are you hee-hawing yet in Berryville?
Laura dear, you should decide who's on your side fast, find out how to save yourself and tell the truth so you don't end up like Martha or that other new one. Because the Trustee is not working for you or Daddy, silly girl. He set you up and gypped you as well. He can resign and that puts you on the not as yet activated PR seat to take an oath, PR of an injurious, unnecessary, un- Probated un-Recorded Will which was constructed to conceal taxable property in the estate, for YOUR benefit. Distributions of what belonged in Probate for tax assessment were made before an Inventory was filed. This is not good.
You will be blamed for anything stinky whether you did it or not. You have already been "set up" in the court record as a possible "third party" who mis-directed the Trustee to what information you revised.
Luckily this isn't Indiana, but I think this time, you have to turn yourself in, for slamming your kins' heads against the wall.
I strongly believe the US Code Violation is supported by the history of Leonce's WD and his estate documents which demonstrate the evasion of proper gross estate evaluation. I really don't believe Daddy would deliberately commit a federal crime at death after living such a straight up life for 86 years to keep up the old liquor licenses, do you? so who did this thing?
I don't believe Da would leave you in such a precarious position with last minute decisions
It is my right to know, Laura Picot Sayles, whether taxable transfers including your nephew's Trust Fund were concealed within Life Insurance Trust disbursements to others, or in your favor. If the transfer is on the level, show the paperwork. What's the problem? We just want to see your invoices, that's all.
You have threatened a hibernated Mother Bear. This triggers a natural sequence of events when her cub is threatened.
And of course IRS will need to now determine the Gross Estate.
Considering Laura's performance up to this point,
she can never be PR of what she tried to hide, so the sisters should end up with a receivership until the gross estate has been determined correctly. I don't see the point of writing Laws and not applying them.
They will pay the proper income tax for 2018-2019 and with penalties maybe have nothing at all. Maybe there are potential claimants lurking out there, other abused young ladies, or someone told Leonce there were. The Trustee is supposed to file a Death Certificate and Notice of Trust within 30 days of death, to give creditors their shot. This was not done for Leonce Picot. So hoo-hoo - better hurry out there, you have "technically" already lost your window to claim.
The Trustee said he was trying to do poor sister a favor offering the insurance disbursement without documentation. What favor? Why does she need a favor to receive a life insurance benefit? What's the big sneaking around about the face value of the Northwest Mutual Life policy about?
If it was a favor, that suggests juggling.
Better to live true and poor in a lean-to, gumming a flap of pita than to dine on fat-crusted lies in a McMansion. No bad dreams or sleep problems here.
Sister, if you want a truth-telling contest, I represent your mother's side- women who kept their honor and gave up so much for your better life. Plus we make the best cherry pies, and are known for them.
It's the Age of Telling.
Forgiving a fault, forgetting an inury and "moving on" should not be confused with concealing violence or decades of cruelties and human exploitation, not when you are an eye witness. We are so cow-towed by the presence of family immorality, exploiters leave you no choice- shut up about what is going on or have no family at all.
They will eventually make a trophy rug out of you, no better than for the mud room. The thing they take advantage of most is good nature and Christianity.
Telling on Bullies is OK.
I've had sufficient credible MDs and PhDs and peers say to me that I take forgiveness to the extreme of wrong thinking.
I kept silent long enough while Leonce faked his way around our small society like some sort of Mr. Sophisticate, threatening me with ostracization should I ever complain about anything he may say or do, or mention the past. That was unnecessary, since I believe in the 10 Commandments. I vowed I would never tell the story of my father till he was gone.
He never asked me not to do it. He on the contrary said I should do it. I think he regretted plenty, but left me with the job of 'splainin.' Big and tough as he seemed, looming about with dark-circled eyes, his size 13 flat feet causing our little house to tremble, he was not a courageous person by any means, spooked by one foe or another, of record.
On the radio he said, "Champagnes are like women- they are all nice , but some of them better than others."
I was in my car when I heard it and just about croaked.
Naturally, the longer one lives in error, the more seemingly impossible it is to admit it and get straight.
He tried to drag me from my Faith and way, insisting, "You're a Hedonist, and you know it."
The first time he said it, I had to look it up. I was horrified. As I became 30, then 40, he continued to say it, eventhough I watched him steal my every aperitif, dinner wine, and champagne at every occasion. The waiter would serve it, I wouldn't drink it, but Daddy did.
After I had a baby at 23, alcohol smelled and tasted like poison to me. I can't go into a restaurant with a bar because of the scent. It's those rubber mats and flooring behind the bar- even in the most ten- star establishments, they retain an underworldly air of refrigerant and spirits to my nose, triggering all things Mai-Kai from the past which won't go under the bridge.
Perhaps it is because when Leonce was home he trained me like a dog, with whistles and surprise whacks to the body or child sensitivities, that like a dog, my nose has a permanent memory. I prefer not going into any restaurants, and can barely get down a bowl of rice or some pita and hummus daily.
I am a marine biologist, and Leonce Picot my father was arrested by Fish and Wildlife Officers for serving Turtle Soup at the Down Under. I never said a word.
Kay told me, "He imagines he is Henry VIII."
She had such wit!
I will not go into what biological remains are hanging on the Trustee's office wall as decor, but they certainly made me wonder, what happened to those classy estate attorneys Leonce used to have?
I believe Leonce Picot's gross estate contained at least $150,000 in silk neckties, so let's put all the cards on the table and let IRS read the hand and serial numbers.
Leonce died in the nick of time- he and the old Mai-Kai management sensualists and womanizers deserve their thorough raking over the coals. The impact of their living for themselves and the High Life in front of children has come down on their descendancy. I counted today the divorces of the Mai-Kai wives in the 1960's, Kay and all her friends. All the children were little girls. Everyone got divorced at once- one year we decorated Christmas cookies, all the girls together. We used to take buckets of KFC to Holiday Park and eat under the pine trees. Then our worlds fell apart, and I wonder how my friends have responded to our strange, shared experience over their lifetimes.
Laura Picot Sayles became a bully, like her father, who has left Sissy no choice but to reveal what is in her heart and pocketbook. Sis will not let Laura abscond unnoticed with a grandson's promised trust benefit, earned by his father in exchange for 20 years working at the Family Business for peanuts, then a lay-off.
If Laura Picot Sayles wants to get away with her mother's grandchild's picayune $25,000 endowment from Leonce, which the boy's father worked for at the Down Under and La Casa Vecchia Restaurants for 20 years, as well as deliver a scarring generational wound, it will have to go on the record for all to read forever and ever.
Sorry to the Sayles family, about Laura still being attached to the name. Were my father raving mad on his deathbed and the shoe was on my foot, I would NEVER have allowed my nieces, Kristin and Caitlin Sayles, to have been cheated out of their $25,000 business deal "inheritance" from their grandfather. Their father, Brian Sayles, had to work for the company too to get those bequests on the books. I am certain it was not his cup of tea, being restaurant door lackey.
Laura's behavior is Leonce's fault, he and Carolyn said. She was taught different values by her real mother, but they were quickly rubbed out. When Kay committed suicide, Laura had already moved to Idlewyld to be with the smart money, Leonce and his new wife.
I don't blame her running from a bare household and a mother who sat against the wall and cried all day long, to the lap of luxury she had been trained by her father to crave. Leonce used to drive us around Idlewyld with Kay, when we were a family, and look at his favorite houses we would live in one day. Instead of therapy or counseling, Leonce and Carolyn gave the child of a terrible divorce and suicide, Laura, cocktail jewelry to wear to school, just as a beginning. They were the adults and they acted with absolutely no responsibility or sense, plying her with gifties her mother never could or would give her at fifteen.
They made themselves into girl teenage heroes, with walk-in closets, cars, a suite- things Leonce pulled out of a hat. Her whole set of values was turned backwards, like Linda Blair's head during a possession.
I had run away too, by taking early admissions to college on honest to goodness 15 year old SAT scores. I was just seventeen when I left for St. Mary's, Raleigh. Though intellectual capacity is separate from social maturity in a teenager, and there I was thrust into a world of Southern Belles, me the only one who didn't have an allowance on deposit.
Leonce sternly said, "No, I will not be coming to Daddy Daughter Day."
He had no concept of the importance of this tradition in an antique Southern women's college. It was bad for me at St. Mary's, no Daddy. Every daddy wanted his daughter to have the appropriate social regard.
Neither did he have a concept of what a northern wardrobe was adequate for a girl raised on the beach. I called him from school begging him for a winter coat, and some money for the canteen. Didn't get it.
He said, "It can't be that cold."
I had no spending money and a St. Mary's girl did not work. I wasn't in Florida any more. This was a formal, traditional society of young women who were there to date and marry a Chapel Hill or Duke graduate. Talk about Clueless! As if Kay had groomed me to trap a man! We were starting to have interracial friendships and discarding our brassieres in Florida. I was supposed to get a head start to use my brain and become someone, not having to live on an allowance like Kay.
This is the framework within which I was absorbed in concealing trouble and "moving on" from excrutiating emotional conflict. I was so afraid Kay would die. Her own mother and sister deserted her, thinking depressive illness was some sort of religious deficit. Only her brother-in-law, my darling Uncle Charles Zawadzki, artist, would spend time talking to her. They had known each other since their twenties.
It was the sixties, Kay was in the impossible position of an impoverished divorced woman, deserted by the two most precious men a woman cherishes- her father, and father of her daughters.
Most experts would say my parents never stood a chance, each having lost a parent at age 10. Each of them had a 50% chance of committing suicide accordingly, as adults.
Leonce was alcoholic, by all medical definition, though I only saw him appear drunk once, on a New Year's Eve, when I came home late and he had to leave the Down Under party to come over and shake up my boyfriend. Even Kay remarked she had never seen him that way. He picked up my boyfriend by his shirt collar and lifted him 30" off the ground.
In the Mai-Kai years he knew how to drink which drinks when, how many, and how fast. He taught me I should avoid the cocktails with lots of fruit juice or sugary mixers when I was old enough to drink, because it was the sugar that gave a hangover. That with the 151.
A few years of rum and rich food in the course of writing the restaurant books broke down Kay's resistance. She couldn't get up for church Sunday morning. That's the year I started crying- I just have an internal water management system now.
All her Mai-Kai wife friends kept quiet about the infidelity, pajama parties, trips to Polynesia for staff recruitment.
Kay endured till her first book, Restaurants of Puerto Rico, was pubished as "by Leonce Picot" with her name nowhere to be found. How many of ye Kyders and Dislers would put up with that? Would you expect a strong woman of your bloodline to give in to any brute who robbed her, and let it go?
Well, she did let it go, to keep the family I think. I watched Kay write those books in our house at her built in desk in the living room. The writing is way beyond the literary talent of Leonce; Leonce sold the booze ads period. The whole thing was a boozy Rums of Puerto Rico, Mai-Kai booze promotion deal. However the extraordinary art work of Al Kocab and Kay's brilliance in text made the books appealing and unique to the gourmet set.
The succeeding books credited her as "text by" though Leonce put himself over her as "editor." Kay in the books had overshadowed Leonce, encouraged by her friend, Saint author Leslie Charteris, who saw through Leonce, coming to Palm Beach yearly till her death in 1972.
Eventually her metabolism went haywire. She couldn't dine and keep it down.
Breakfast at Brennans
Champagne and Fresh Orange Juice

Eggs Benedict
Something Flaming
Brandy
Coffee
Take a nap before lunch.
We had a new station wagon one year when Kay was writing, which had to be exchanged for another after an attack of rejected escargot, mixed with some greenery, as I recall the small spot on the back passenger carpet the next morning. One would never believe such a small spot would ruin a brand new station wagon, but that appetizer apparently was too tenacious of odor. The car was replaced.
"I threw up all over your father's friend," Kay told me.
Several years of long-lasting food poisoning bouts followed. She would be weak for months following. We tended to get sick on road trips, one or the other of us. I remember projectile vomiting from the back seat to the front, Leonce pulling the car over somewhere in Georgia so I could finish. Oh it was hard for a child, the Pepto-Bismol available in liquid form only those days.
Some people have never had food poisoning, they say. I recall four horrific cases of my own. One kept me from watching The First Lady's Tour of the White House Kay and I had been anticipating for weeks.
After five books and the separation and divorce, I came home to our bare living room one day to find Kay in her black leotard, rooted in a standing yoga pose. I had never heard of yoga, neither had most of my friends, if any.
Kay was instantly superb with postures. She fasted. We went on eight day brown rice diets, chewing each bite one hundred times. But it did not stop the crying.
She listened to Roger Miller. She listened to Bob Dylan.
The first vitamin shop in town hired her for some writing and thereafter it became the vitamins which would save us. Her hair was falling out in heaps- mass doses of vitamin A.
She tried to detoxify her body and save her self esteem.
It was a nightmare neither child understood, nor was prepared for- six years overall of unbelievable strangeness and emotional upheaval for little girls, beginning at ages five and seven, 1960-1966, the death of Minnie, the death of Frank, the divorce. And we had to keep it all a secret from our normal friends.
Laura and I never talked about any of it to each other, when we shivered under the covers to the sound of our house being torn down. Everyone was so busy hiding our personal disaster, we became the family which did not talk. So I cannot say what Laura's personal take was.
It took many years for me to see and understand our helplessness to extract ourselves from trouble, that we weren't to blame.
When I saw a way out with early admission college, I wanted to try and get hold of my life, my way. Too many things which had nothing to do with me were starting to make me one sad puppy. I didn't want to leave Kay alone.
I tried to get her to move to Chapel Hill so I could come over weekends. That would have helped me greatly- seventeen is too young to start college far away from home. Kay would have been cool in Chapel Hill, if she came back to herself.
We toured with a realtor, but I could see in her face, she was ill and would never make the decision.
Had she moved to Chapel Hill, could little me have saved her?
This is moving on, knowing that, too many things had gone before me, and I could never have saved her.
I cannot save myself, oh, Lord.
The Profit of the Most High gives light to those who sit in darkness and in the shadow of death.
"In the shadow of death," the scavengers come into your life.
Suffer not the little children? Little children cannot process illogical sad things in their families they are forced to accept, keep hidden, without some sort of backlash in adulthood. They are not so flexible as divorcing/re-marrying parents think sometimes.
Leonce, to cover his misbehavior, used his two daughters of the woman he abused, by bribing one and blackmailing the other. If I ever wanted to eat Thanksgiving with him again, I must NEVER contradict him or question my past. That was the choice-no mother, no father.
That he threatened me with withdrawal of his fatherly love, what there was of it, was grotesque. I never talked to anyone. Plus he was not the same as I remembered.
No, I was the hearer of talk after talk from employees and customers all over town about my father and sister. They told me cartloads. A waiter showed me a thousand ink pens and about a hundred shirts he had stolen from the restaurant.
I was outraged.
One of son's classmate's mother told me what a "dishy guy" Leonce was in the 1960's, and how she wanted to go out with him. To think, had that happened, my son would be in the same class as his half-brother.
I wanted my son to have a grandfather- this website should make it perfectly clear why. Grandfather Melancholy is Real. You can move on, walk away Renee, forgive- I did all that. Secrets are obstacles to enlightenment.
The Heart is a Lonely Hunter
Came the day I realized how easy it is to pour love and trying into someone who doesn't feel the same, doesn't have the capacity to see you. We should be more careful with our hearts.
Everybody should be loved for what they are, but not for more than what they are.
For a time, I felt Leonce's responses were so unnatural that maybe he wasn't my father. Since I know his father was 100% French, I could rule him out with my DNA profile, unless I had another daddy with a 100% French father.
These are just cleaved parts of wishes which linger after the show- wishes of every daughter who hoped dad would value her before he died. There must be throngs of us.
In fact, any former suitors of Kay Daniel, Fort Lauderdale, FL, 1951-1953 still living might still have time to see what an amazingly handy daughter I am. Kay attended St. Mary's Episcopal College, Raleigh, University of Georgia, Athens, and University of Miami.
It's worth a shot. Anyone who knew her in youth would remember, at least anyone whom I would like meeting.
My world is very small. I left the Leonce Picots, who at public funerals openly regarded my husband as being of a lower class and said so, and labeled me as weird. They made it absolutely clear they didn't want me around their Wine Dungeons, love or not. That's it. You can't make them love you. And I sure didn't have any love affair with food and wine ever.
Eventually I dropped all group activity and social media. Don't know how to text. Hate phones. I have one Friend besides Dan'l Boone, my hubby.
Not that I am not friendly. The fewer persons there are to talk to, the more I can write. Out of sight, out of mind. Out of mind, no stress.
I waited and hoped for twenty years that my father would be decent enough to fill in the blanks, or dispel my misperceptions. I did not give myself Grandfather Melancholy! Grandfather Melancholy exists, from Kays tears beginning November 1963 to Robert Kennedy's grand-daughter's well-heralded suicide in the midst of her family. There are contiguous undercurrents in this
Pepsi Gene-ration. It is stress to live without answers to the violent loss of a close family member, or two.
In a pink tea dress, a little grand-daughter places a flower on her grandfather's grave. Around her she semi- hears things she pieces together, like bits of chain molecules which become broken and re-bond with other orphan chains. There is no way to predict how a child will assimilate what precipitates from the adult cloud. When she is older, she will feel what it is like to not have a grandfather- no wise shoulder to lean on, no one to fuss over, no one to walk with.
There is a hole in the family fabric, a hole lined with answers to things that other people know who won't tell. Not even the United States Government will help. Family friends and acquaintances are mum.
By adulthood, most of our childhood misperceptions are naturally cured through education and experience. There is no Santa, tooth fairy, or bogey-man. Then we question parental authority. There they all were- smokin', drinkin', pokin' in the closets; valiums, sleeping pills- what a great time to become a young adult. Our parents were hippocrits!
Some grandfathers live to be very old; others die of sickness or old age, or not so old. Many die apart from their family. Some people don't care if they have a grandfather living or dead, or vice versa
If you were lucky enough to know and love your grandfather, death is sad, but not unnatural. We have time to know, how precious time together is.
If you never knew your grandfathers, if your grandfather disappeared, or was lost to a bloody assassination in a U.S. Hotel, and you are blocked from answers, swamped in murmurs and secrets concerning a past wrought by strangers (to put it nicely) before you were born, you bet you are at risk for Grandfather Melancholy, an important gear in family dysfunction and/or self destructive thinking.
Did Heidi have Grandfather Melancholy?
You betcha! Would I not rather be with Katherine, Minnie, Clarence Frank and Frank, in their great big real estate office in the sky? Grandfather Melancholy is a great big grippe of the soul. The pain is what no one will tell you, why you are where you are and why you are who you are- others holding keys to the puzzle box in your brain, not to protect you, but for bent reasons- covering, closing an eye, not telling.
You can be a prisoner, or you can try to get away and see who they are and what they are about.
Pure torture it is, as a rarely broached topic in treating depression. You cannot say to your doctor or husband, it's about my grandfather...
You cannot tell a family historian to "move on" from the mystery of the century, from those few days in 1963 and 1968 where your family was mortally wounded...
There is no moving on, going forward from the unresolved. Should we abandon our work and start something new when we can't explain the data?
For curiosity's satisfaction and those not up to speed on the Indiana Corporation Time Line, let us review how the paths of two mourning grand-daughters, afflicted one way or another by suicide and events of the 1960's, crossed in the 20th Century.
1963
11/21/1963 Fort Wayne; Maxfield/Kryder (North American Van Lines HQ) U S HIGHWAY 30 FARMS INC : Creation: Inactive : 1/1/1978 (Shamrock)
11/22/1963 Pres. Kennedy Assassinated; on the same day National City Lines. Inc., a holding company, acquired 75% of the outstanding stock of Fort Wayne Leasing, Inc., for $200,000 at closing and an additional $150,000 to be paid over the next five years contingent on Fort Wayne's earnings.
Fort Wayne National Bank merged unto National City and PNC.
1968
6/05/1968 Robert F. Kennedy assassinated
6/5/1968 ( same board as Fort Wayne Bank Building, Inc. on Pepsico Place, Tulsa) CITIES SERVICE TULSA, INC. Agent: THE CORPORATION COMPANY 120 N ROBINSON STE 735 OKLA CITY, OK 73102 Effective Date: 6/5/1968
11/27/1968 Maxfield Merged North American Van Lines into Pepsico for 22 mill stock.
I find the whole thing with grandfather's cousin Maxfield, Pepsi, and the Pepsi Bottlers Convention in Dallas changing the route of the motorcade very disturbing.
Nomococase.
I'm pretty certain Secret Whoppers plague us as a nation.
Not that I didn't spend my time without my own Grandfather or Da well, attending death beds, and caretaking for sick friends. For every place you can't put love, there's another place where it's wanted. These are bittersweet memories, till we meet again, but it beats having people you loved and gave Christmas and birthday presents to for years and years, "to Daddy,"" to Laura," throw you in a dumpster because they so fear you might blow their cover.
They had their world and celebrated while Mr. and Mrs. Dane put me back together. I tolerated all Leonce Picot / Laura Picot Sayles forms of humiliation and excesses at my expense without a peep.
The Danes warned, "You'll hahve to watch out for yo-a sistah, you know."
But I did not know, or didn't think so. It is only after many a year that someone made it clear, you can bully someone to death, and it is not ok, and we don't wait for Jesus to come beat off our foes when we have already been given the Shield of Righteousness and Helmet of Salvation.
The Danes taught, "You can lead a hoss to water, but you cawn't make him drink."
When they said it I always thought of summer camp, a place where I saw my grandfather one year. I noted when the horse-riding kids led their steeds to the lake in Sebring, the hottest place in Florida, the horses didn't drink. They mucked about in the cattails and left behind a lot of yellow foam along the shoreline.
*****
Princess Trustworthy
My Official Record proves my hands are surgical-clean.
Read the Estate of Flora Dane, Broward County, Florida, 2002. Mrs. Dane and her husband had no children. I prevented her nephew at a distance from losing $250,000 and assorted financial instruments to a menage a trois of her voice students who were drugging her.
The "mistress" and the gigolo went to the bank and had her change joint CD's titled with her nephew out of his name, and titled them jointly with the gigolo. The attorney changed her Will leaving the gigolo and his "wife" her house, which was free and clear, erasing the decades-old bequest to the nephew.
Mrs. Dane was one of the most strong-willed, stubborn people I have known. She was mad when the aide and I took her to the bank and proved she had been tricked. The aide caught it when she saw the gigolo throw the monthly bank statement in the bottom of the outside garbage barrel. Wouldn't you know he put a week's garbage on top of it, but that didn't stop Novelette, who waited till he left and dug down to the bottom of the 30 gallon waste container where the proof lay. She called me right away.
Poor Mrs. Dane! We had to use four page magnifiers to show her the altered bank statement; she had macular degeneration. How betrayed she felt- plus she never remembered going to the bank and changing anything.
"Get My Will, deah," she commanded in high-Bostonian.
" It's at the bahck of the Sacred Music Cahbinet."
Which of course it wasn't. Only her lawyer had a Copy- the one who took her blood nephew off the Will and substituted a gigolo.
The gigolo had told her she'd won the Reader's Digest Sweepstakes and she promptly wrote him a check for $5,000 for his son's future. We had to stop her from writing $5,000 for the daughter, to make it fair.
This was my challenge- Mrs. Dane had been dying since the age of 23, and she lived to almost 93. Her cardiologist told me he couldn't count the days left. What was keeping her alive and occasionally teaching voice still was pure will. She was torn between rejoining Mr. Dane in the afterlife, and wanting to stick around,
"...to see what happens," she rationalized.
But she could go at any minute. I prayed and prayed we would have time to set things right.
First we went to the bank- Novelette, Mrs. Dane, and myself, to get the gigolo off the CDs. He had built a house with the credit. I thought that was the asset at highest risk. Real estate you can fight, but joint accounts and direct transfers would have been ever so complicated to recover if she died.
It had always been her intention, in all the thirty years I was her student and "best girl," that her nephew, the son of her twin sister was the heir. But one year she broke her hip and the nephew couldn't get away, or wouldn't come to visit her in Florida, at which time the gigolo, who had been a student, became ever so much better than her nephew.
And so the bank history indicated. I have never received so much expedient attention from a bank officer. We were quite a trio in his little kiosk. The imposing Jamaican Novelette and I had Mrs. Dane looking like Queen Victoria in her wheelchair. She looked like fine porcelain you wouldn't dare touch. But she was so angry at what had been done, she inhaled deeply for her diva dramatic soprano voice, and commanded the CDs be re-titled at once! No problem. The bank had no idea how such a thing could have happened. Mrs. Dane had no memory of it.
This is the catch 21 with elders, especially frail elders: most of them are finished fighting, and they shouldn't have to. It was a police case- if Mrs. Dane would be willing to testify.

Losing the property and cash worthiness was justice enough for the perp(s). Well, that's what we students had to accept. Anything more would have been wasting her precious last days in strife. Instead, the caper added stimulus and excitement to her life. It was scandalous as she told students who came to visit what had happened. She had me tell several of her doctors she had been victimized.
We had a lot to to do to reverse Mrs. Dane's lawyer and the gigolo. Two bank excursions, changing the Will back as the attorney almost shook to death- these were personal business events for which Mrs. Dane had to be sound and present, and which upset her because of the meddling of others into her private life.
Mrs. Dane then gave me Power of Attorney her last year of life. I ran her household, visited every day, and never took a cent though she urged me. I had full care of her household, and made sure she lived there till she died, with an aide and me. Did the shopping, driving, and Health Proxying. Hired cleaning and maintenance people to keep the house well. Her nephew knew none of this was going on- he seldom even called his Auntie. She was angry at him and the thieves had taken advantage of that- they were there, the blood heir was not.
We could only attempt one task a day at most. I was jumping out of my skin, worrried the physical stress would push her over the brink, worried how completely unjust it would be if she died and her life's work jumped from her bloodline to a trash gigolo.
Getting Mrs. Dane fed, dressed, medicated, groomed and out the door into my car, with the expertise of Novelette, CNA extraordinaire was at least a two hour project. Novelette would do the seatbelt while I then had to lift "old ironside," the two-ton wheelchair, into my trunk.

By the time we would get to the first street corner, Mrs. Dane would ask,
"Are we almost theah yet, deah?"
Then you travel, park, get the wheelchair, get Mrs. Dane into it without breaking any of her parts, roll along the asphalt in the blazing heat to a destination and take a number.
She did enjoy the excursions thoroughly, always the center of attention everywhere. For Novelette and I the tedium was immense, but it wasn't about us- it was about Mrs. Dane ending her life as well as she had lived it, dying at home in diginity and privacy, surrounded by her precious domain, in control of her own wishes.
We had to let her untangle the problem herself. No undue influence openings, just putting things back the way they were and as they should be. We prayed that though she was in heart failure and her skin as thin as tissue paper, for time.
Granted.
She put things aright and lived another seven months happily at home. By her 92nd birthday she was in bed. In that period I had a manicurist come to the house for polish and pampering. Her hair was colored and curled, though she liked a lacy nightcap when laid-up.
On that last birthday I had a florist deliver two vases of two dozen pink roses with big satin ribbons, for the bedroom. She liked things 1950's style still. I called the owner of Mrs. Dane's favorite neighborhood Chinese Restaurant. She personally delivered a feast of Maine Lobster (which I don't eat- no bottom feeders) and joined our little trio.
She had long ago trained the restaurant to cut her lobster a certain way. I sat next to the bed watching Mrs. Dane tear through two sliced lobster tails with her beautiful, shining teeth.
If you are a heart patient, Medicare provides required periodontal coverage, and she was always having surgeries, which meant required periodontal monitoring. When I took her to an appointment, the M.D. brought me back to the chair and shined a flashlight into her oral cavity.
"I want you to see this," the old-tyme gent doctor insisted.
It really was a periodontal triumph- over ninety years old. Every gleaming tooth was her own in an absolutely pristine pink mouth.
"Wow!"

"I'm retiring soon."
A fine inheritance went from Auntie to grand-nephew, intact. Was he surprised! Probably some of the most fun I ever had, a good ending and consolation for the loss of the woman who had molded me from age 20-50.
Moreover Flora P. Dane died in 2002. In 2019 I still have retained the years of checkbooks and bank statements which establish I took no money from my teacher. I paid her, for thirty years. I have years of bank statements from previous student bookkeepers who wrote themselves checks for $1500 here and $600 there.
I have saved it all, moving it with my other like valuables five times since 2002.
Don't tell me Leonce Picot's paperwork is gone less than a year following his death.
*****
Just remember, Laura Ellen Picot, Katherine Ann Kryder is your mother, not Carolyn Guerard Picot, no matter what you say to the newspapers, or the court.
Katherine Ann Kryder, as Katherine Ann Daniel, your mother, married your father, Leonce Louis Picot, of East Orange, NJ, June, 1953, and I was born that December, the day Howard Hughes delivered his charitable estate to Raytheon (Fort Wayne) about three hours before and 40 minutes away from where I was being born (Fort Lauderdale.)
I am your big sister.
You were an EMKO baby born August 1956. Neither of us were planned pregnancies.
Our mother used the name Kay Daniel Picot as her nom de plume.
This was not her legal name on her social security or other legal documents. Isn't that odd? Her social security card was issued to Katherine Ann Daniel, not her legal name either.
This slip and other things omitted the marriage of LeVonne Lawhon to Frank H. Kryder, his third marriage, in the genealogy of John Kryder III, Patriot and Pioneer of the Pennsylvania Wilderness, Kryder, Dr. Edward Hemington; 2 vol.
In 1966 Leonce Louis Picot was found guilty of extreme cruelty and desertion in divorce proceedings brought by our mother after years of despicable mistreatment, infidelity, physical injury, and unfairness to her as an author. Step by step he broke her down spiritually, mentally, and financially, leaving us embarassingly stripped of furniture and clothing after the divorce.
Do you not remember how we could afford not even a ticket to Promenade, while Daddy-O was preparing to move into one of the first Mossack Fonseca client homes on Flamingo Drive?
Wasn't it embarassing that we couldn't ask our friends over after school because we didn't have any furniture?
The divorce was final in the spring of the year Frank himself was being compromised by his estate and federal tax lawyers and family members you never knew as life-long adversaries.


Our grandfather died that December, on his birthday, a few days ahead of Walt Disney.
When our mother died we were both minors. I was at college and you forged my signature to a document giving Leonce Picot the right to become Personal Represenentative of his ex-wife's estate, the woman he pushed into her grave.
My mother had committed suicide and I was away from home with no family or counseling. I had no idea what a Personal Representative was, and no one bothered to explain it to me. Leonce encouraged me not to come home for my mother's memorial service at St. Mark the Evangelist- hence my lifelong non-attendance at any funeral. They make me too sad about OUR mother.
As his ex-wife's Personal Representative, Leonce Picot did not cancel Kay's social security account and collect our benefit. The account was still open in 1995 when I opened Frank Kryder's estate.
Our grandmother, Frank's ex-wife, had bought us two sofas eventually. As Personal Representative for Kay, Leonce took these sofas and re-upholstered them for his mansion on Flamingo. Technically, we should have been paid for all the effects of our mother which he simply subsumed unto himself. The man who cannot be trusted with small things should never be trusted with bigger things, such as Katherine's insurance benefit from her father's life insurance.
I never received any of her paperwork.
Most important is her divorce contract.
As the true author of Restaurants of Puerto Rico, Restaurants of Florida, Restaurants of San Francisco, Restaurants of New York, and Great Restaurants of the United States, Leonce Picot was not allowed to claim authorship in any future press or public relations as it was the only thing she had for a career, and he had no money to give us.
From 1966-1972 in newspaper archives, which always refer to Leonce's lovely wife Kay ( they never called your fake mother lovely- because she wasn't) Leonce refers to the books "written by my ex-wife."
Kay's books were his only credential into the world of Gourmet. His job was selling ads to Hertz and liquor outfits for the books. That was always his job- he called it public relations, but Leonce Picot was essentially trained and experienced in the sales of rum.
Once Kay was out of his way he was free to violate ALL the conditions of her Divorce Contract, since we had not been provided copies. I knew what was in it because when Leonce re-married to Carolyn Guerard, Kay made a special flight to North Carolina to explain a few things to me about inheritance in the least upsetting way she could muster. I will never forget how my beautiful mother looked then. Her face was gray, and how I knew she was not long for this world.
Naturally Leonce's most blatant violation as soon as Kay was dead was to claim himself as the author of the restaurant books in every interview, story, radio show, to anyone he met. The amount of his publicity in important food and dining, wine, and restaurant industry publications, was kept at a furious boil until the shut-down in 1998. He never stopped calling himself the author of the books.
So there we have about thirty years of constant violation of the divorce contract, theft of copyright, absolute denial of the love of his youth, the woman who propelled him to a greater career.
It is said, desperate times call for drastic measures...
(All notable because Hazel Gerardot once took me to her home in New Haven. She showed me the detailed drawn portrait of Mary Ann Treace, aka "Harrison's Squaw." That referred to Harrison W. Kryder, Frank Sr.'s father. Well dang if I didn't find myself looking straight at my sister, Laura Picot Sayles. Mary Ann was around thirty then, 1870. They were both extraordinarily beautiful young women, with dimples, dark eyes, finely chiseled features.
Look above to young Frank's portrait. He, the squaw, and Laura Picot Sayles have identical lips and a very similar browline. We all have the high cheekbones of Harrison's Squaw. We are tall women.
Rosemary Kryder had the sharpened features as well, but no one could make themselves look like a bona-fide Hollywood- style Indian more than Katherine could. It was her thick, straight as a stick dark hair that added the right touch. Shoulder length, blunt cut, crowned with a headband, she would sometimes put on a facial masque with this hairstyle, and curdle the blood of the neighborhood kids when they came to the door.
So we are looking at very strenuous genetic expression, and many characteristics which seem to indicate there is not enough Restalyn to plump the Treace out of my sister, Katherine's daughter, no matter who she says she is.)
I tend to be more fair, a Fitzpatrick 2 at least, but my genes have the twine that keeps me contemporaneous with Frank, Minnie, and Frank. It is a hereditary phenomenon worth exploring. They called me back to their day and brought me into their Fort Wayne. Then my eyes were opened to the world I am living in, and from whence it came.
At any rate, Hazel and her sister Dorothy, after checking me out personally, were clearly astounded by the sudden appearance in Fort Wayne of a relative they did not know, who wanted the story of her "Indian Blood" through the Kryders.
But Hazel and Dorothy were most concerned over their longtime family controversy as to whether there was actually Indian blood in the Kryders. They were living cousins of Frank , Jr., he being fourteen years older.
I suppose me showing up as Frank's grand-daughter, with a parallel Indian-blood story, settled the decades-long issue. I guess I earned my look at the portrait.
However, the blood of Mary Treace only made it to a few Kryders through her marriage to Harrison, to his eldest sons which included Clarence Frank, but not all his children. His land in Cedarville was given to him by Mary's father. Mary died at 40, when C.F. was only 10, and Harrison had more wives and kids.
*****
This page is written in real time as time marches in all its directions. I am fairly positive it is not at all mobile friendly, by design. Don't miss the archives.
Friends, please read freely and in comfort! This story goes down great with your morning coffee. There are no annoying ads on this website, only annoying truth.
MATHEMATICAL, Retrievable, Indelible TRUTH
Site Map- Updated 2016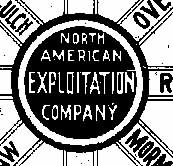 North American X-ploitation Company, Fort Wayne, Indiana.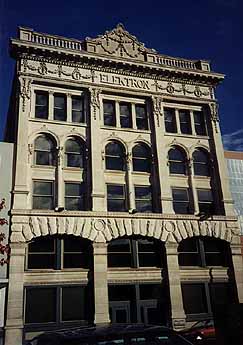 Robert S. Walters and James M. Barrett III Offices succeeding The Kryder Company Inc., rm 225 Standard Building,
215-217 East Berry St., Fort Wayne, IN;
aka Lincoln National Life Insurance Building, The Elektron Building, Anthony Wayne Bank, The Standard Building: Offices of the Kryder Company Inc. succeeding Farmer's Trust office of Secretary Harley Somers Rm 225;
Home of the Wabash RR;
On the register of historic places, designed by Wing and Mahurin, Masons of the 32°.
All of East Berry street in Fort Wayne was platted in an easement of the Pennsylvania RR.
Frank H. Kryder 1894-1966, Last Kryder Company, Inc. President and Trustee.

Last officers were Federal Income Tax Specialist
Glenn W. Bordner Secretary and Treasurer, 1907 Fort Wayne Bank Building;
and Thomas M. Moorhead, Vice-President, Minnie V. Kryder's Estate Lawyer, of Shoaff, Simon, Keegan, and Baird, retired from Baker and Daniels and Shoaff, 1969 VP of the Allen County Bar.
Bordner encumbered the entire Kryder estate in 1963 in a self-filed affidavit, Superior Court Order 5789, the last four digits of Moorhead's father's social security number.


Minnie Viola Disler Kryder and her grandchild, Katherine Ann Kryder who was plundered by 200 year old Fort Wayne cooperating lawyer and judge associations, banks, and trust companies.
Clarence Frank Kryder (C.F.) with his grand-daughter Katherine Kryder, a real estate developer who sacrificed heavily to make Fort Wayne America's Happiest City by 1950, the year he died; robbed by those who keep secrets and silence, as well as his securities. Kryder had assured the correct descension of his estate by living entirely on his United States Treasury guaranteed to the registrant tax-exempt securities, which have never been cashed out as he never had a taxppayer number. He deeded in Allen Superior Court the family-owned Kryder Company, Inc. interest in a large chunk of Fairfield Terr. Sec. B. to his only child, granchildren, and unborn undescendants.
But Fort Wayne, Indiana is historically described by Indian Agent John Tipton as being too far from the federal arm of Washington, DC to be a safe place for families.


Robert Beams, Fort Wayne City Controller, father of George Beams of Helmke, Beams and Boyer. Helmke denies ever knowing any Kryders though their offices were right under his.

Mostly Fort Wayne History & the Kryder Estate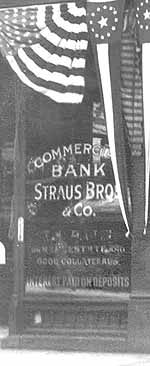 Fort Wayne Straus Commercial Bank, correspondent of Commercial Bank of Basle, now UBS. The Chief Jean Baptiste de Richardville Estate was transferred to Straus by Senator Stephen Bond Fleming in 1902, despite restrictions requiring Presidential approval. This was done for the benefit of the International Agricultural Corporation so the DuPonts could strip Indiana of limestone to build New York City erections, and with the Balls, mine the state of Florida for phosphate fertilizer.
All merged with the German American National Bank into Lincoln National Bank and Trust Company, now Wells Fargo.
BLOG ARCHIVES :
1> 4/05/2016 to 5/29/2016 |
2> 6/28/2016 -8/14/2016
3> 2018 Panama Papers to Onassis
Classified Advertising
FOR SALE BY KRYDER'S GRAND-DAUGHTER
A one-of-a-kind 150 year- old Caruso Method Voice Studio Library, the accompanying sheet music, conductor's scores, and glass Victrola recordings of the singers of the Golden Age, framed pictures of opera stars personally autographed.
It is the Studio of George Sidney Dane and Flora P. Dane of Lynn, MA. where Mr. Dane originally studied under Stephen Townsend, Choral Conductor of the Boston Symphony. Part of the collection contains Mr. Townsend's conductor copies and original compositions, all signed with his very distinctive mark.
Mr. Dane was a founding member of NATS, The National Association of Teachers of Singing, though in his later years he referred to them as NASTY. The Danes did not believe in adjudications and I have their letters of polite withdrawal from any judging sort of panel.
Flora P. Dane, soprano, was George Dane's student, and as she said "sang for her supper" her entire life. The Danes, who also led The Dane Singers, an eighty-voice chorus, were most favored by Baptists, Catholics, and Christian Scientists for sacred musical programs, for their correct interpretation, in the eyes of each denomination.
In the Great Depression The Dane Singers performed Gilbert and Sullivan full shows for the Lyons Club.
Mrs. Dane sang on the radio, and soloed somewhere every Sunday till her sixties, though by then the couple were teaching private students ten hours a day in their studio.
This is a teaching collection assembled over a lifetime by George Dane, Stephen Townsend's "favorite pupil." The sheet music is for all voices, male and female, collected for voice development, and excellent vehicles for teaching the Caruso Method of Singing.
It includes sacred music, choral music, art songs, musical theatre and finally POP, music of the greatest composers, but particularly those who wrote best for the singer. Not all songs bring out the beauty of the voice...some things that professional singers do destroy the voice.
Over the years the Danes rehabilitated a star or two. They taught students with great physical impairments such as half a lung or half a tongue even.
"There are no bad voices, " Mr. Dane emphasized, "just bad habits."
Included in the collection are The Dane's Floridian roster of pupils 1959-2002, when Mrs. Dane died. I arranged for the Lynn, MA scrapbooks, pupil lists, and programs of the Handel and Haydn Society to be delivered to the curator of The Lynn Historical Society where they were received like treasure.
I was their pupil for thirty years and cared for both in their dying years to the pulling of the plug. They had been the closest I had to parents, and so much wiser than my own parents.
I have a shoebox of bounced checks from pupils. Mrs. Dane said, in exquisite Bostonian,"Well the kids don't have the money so we never say anything about the checks."
Music I have brought to very upscale accompanists to play always astounds them with the rarity and quality of composition. Even the Russians are impressed. Try and impress a Russian-trained musician .
My own repertory is art songs people have never heard. It is sufficient to hold a Palm Beach audience captive for an afternoon of Liza Lehmann.
I am not going to teach Voice, and this collection is of value to the analysis of bel canto technique as learned directly from Dr.Marafioti, Caruso's teacher.
As well, the recordings are of those classical singers Townsend considered as having the best technique and artistry.
The recording of voice for radio transmission presented new challenges and Mr. Dane worked with several laboratories, the research organized in his notes and books.
For the right person, items in this collection are priceless. So please mail for info. Serious inquries only, please.
This would be an excellent purchase for a music department, archives of the Boston Symphony, or Lyons Club, donated by State Street Bank and Trust, for example.
Or, the Frank Freimann Trust in Fort Wayne may be interested in the collection for the Fort Wayne Symphony Library.
*****************************************
SPIRITUALITY SECTION
9/9/2019 Brother Joel Osteen, Evangelist
It is harder and harder to find spiritual support when you seriously need it, someone to get you back to your rock. That is the purpose of the evangelist- to keep the message going no matter what is going on around us.
When I was Whiskcopalian at St. Mark the Evangelist, I was not certain if I were called to evangelism- for certain I knew I wanted to sing sacred music, hymns, and olde tyme gospel.
Once I was hired to sing for a wedding party, and near the end, I began singing Amazing Grace. One by one a small audience formed. It was the elders at the party, naturally, but they were so appreciative. It was an amazing moment for all of us.
Time marched on with its burdens, and I never saw the right avenue as a singing evangelist, though I did study classical voice for thirty years while I looked.
One day recently I was languishing so heavily, I said to myself, "I need a Doctor of Divinity to talk and walk with."
That's the trouble with Spiritual Perfection- we do need knowledge to go forward.
Probably that Sunday I watched the first Joel Osteen Sunday broadcast. For decades I have avoided broadcast preaching, except Dr. Charles Stanley. The rest for the most part was o.t.t., years of manufactured, re-packaged words which I checked out, but felt they were spiritually devoid of anything helpful. I get more out of singing, How Great Thou Art.
I watched Brother Joel and thanked the Lord a bona fide evangelist got the job. Humbly he tells, he is following the ways of his father, he does not have theological degrees. But he sure makes me feel right. He has a lovely family with kids on instruments playing and preaching. Like the Partridge Family, we need a new sincere, wholesome cadre that can tour and entertain while spreading The Good News.
Brother Osteen is himself entertaining, opening with his joke, building up excitement in his voice. When you hear it, it's like pure joy coming out. How rare is that? I am trained in hearing moods in voices.
He has all the qualities an evangelist should have: sincerity, inspiration, joy, the ability to spread hope, bolstering-up positivity, experience, and real faith. He sends you to the good book for more knowledge.
Thank you Joel Osteen, Victoria, and all the kids, because lifting up the lost and hungering is one of the most important jobs there is, and you can do it. I'd rather you get the money than Bank of America or Wells Fargo.
Maybe someone will consider establishing Faith Bank where we can at least have a place to pool our funds against the competition. It was more that way in Old Fort Wayne- especially farmers had to come together and make their own banks and protective associations. Churches had insurance companies
I have no people around interested in what I think is important. I have no outside enjoyments or activities. I would much prefer to join my ancestors, so "what can man do to me?" Dying off is no probem for me.
Brother Osteen reminded me I am unfulfilled as yet, but that doesn't mean, by faith, God will not complete his purpose for my life. Also, that some things we just cannot do ourselves, the unknowable, and in those times we trust and obey.
"Around the World in 80 Faiths" (BBC), urban sprawl and materialism in America have, in my metro area, made Sunday School and Bible School silly things of yesteryear. This excepts the Jewish communities surrounding, where families are seen walking to and from Temple in searing heat, every Saturday.
Had I not had the imagery of Faith, Hope, and Love planted in my mind by Sunday School and Bible School as a child, what would I have to sustain me in adulthood, through peril and suffering?
Imagery is the only lasting impression.
Where would I have learned not to hate, not to shoplift, not to harm?
When there is no override or supernal governor of behavioral responses, we know and learn young we can do what we want unseen without consequences.
We still need to govern ourselves accordianly when we grow up, in order to be good people, choosing to be good because we like it that way. Indeed we have free will to say or do anything, to put anything in our bodies, to hurt, to trick, to parasitize. We are certainly free to do that, if that is what we choose.
Without a Governor, human nature is destined to take over eventually, with varying degrees of bad results. Some of us were well-instilled, but substances with trauma block the Governor. G-blockers..
Sunday School used to do the job of Morals and the Higher Nature, because kids didn't want to hear it from their parents. Coloring pages, storyboards- these make lasting imagery not encountered elsewhere.
No one wants to hear any of this, and that is why I am grateful to Joel Osteen, because he has a much more appealing way of evangelizing.
Mega-churches are not for all. I've looked at church life both ways now...I have explored other Faiths, and learned how to define a cult.
If you need help, wherever you are, call God, it's free.
+++
9/10/2019 September Song
Savings and Trust. Maker and Redemption. Estate and Inheritance. Bond, Covenant, Pledge. By Word and Deed. Pray to the court.
The language of Faith, Law, and Banking, why is it interchangeable? I learned it all in church as a Whiskcopalian child. I memorized every creed and general prayer. There was nothing to do but memorize the service. I sat motionlessly Sundays, next to the perfectly dressed Kay, and stared into the beady eyes of a misfortunate fox, wrapped in whole around the shoulders of the lady in front of me, and wondered.
+++
9/13/2019 Try To Remember
Try to remember
when folks were exemplar,


2019
We have come full circle now with El Picot RICO. There is nothing higher than nature's laws. There is nothing like being born to live, observe and describe a cold case in the future.
Fortunately, I am Methodist tea-total; the continuous study of and exposure to crime in families is a Major Depressant. You have to fight it, not become it. This is the narrow path. No soy, no casino, no pop, no smoke, no booze. Why are all those things available to the healthy, and insulin is not?
"Those who betray a man's Trust are no better than common criminals." - The Lone Ranger
From Insta-Burgers to tomato slaves, Pepsi whoppers, and rum and coke, never has 20th century family dysfunction, financial misconduct, and the "generational curse" been so relentlessly chronicled with the American history which drove us mad than by Frank Kryder's grand-daughter, Princess Trustworthy.
Preface
Loren M. Berry Phone Book Interest Group Wanted- Go Ahead and Fund My Red Book
Kryder Real Estate chronicles many interesting details of early telephone companies, telephone numbers and telephone books. Phone numbers were used to identify the location of trust company safes in 1927. The Tri-State Trust Company safe was located at -5630, in Fort Wayne. In Fort Lauderdale, where we were growing up, where Katherine and Leonce always were, so was our phone -5630. Assets of First and Tri-State Corporation, including the bank, are one of the hidden mysteries of the Depression in Fort Wayne. (Comptroller's Order 344, 1930, Treasury Cause 3280).
How did Leonce L. Picot for years at 5630 end up embroiled with Berry, Borchers and the Burger King? Picot had nothing but a lease on his ex-wife's estate, and for that I witnessed aka Katherine Kryder stalked from 1960-1972, by a Fort Wayne army doctor, who had tested pyschoactive drugs and post-hypnotic suggestion while enlisted. Not to mention the trouble her ex-husband gave her as a garnish.
In 1963 I was stalked by an eighteen year old sex-offender who was also the same doctor's patient. Fortunately, there is a police case to prove it. I was with a friend when he tried to get us into his car when he had no pants on. Susie and I believed it was our civic duty to testify in court. I knew Katherine related it to her terrorizing late night calls, but of course I was scarcely old enough to understand stalking. It was not easy to live through as a teenager who didn't know what was happening in the world, and oh the so much more unforgettable. I still would like someone to please explain it to me.
The Don-Q 60's: 151 Rum, Tobacco, Assassination
AT THE MARVELOUS MAI-KAI RESTAURANT, Fort Lauderdale, Florida

The Tiki Bar model conceived by the Thornton Brothers was a deadly culture for innocent children and helpless wives flying over our heads as this womanizing planned House of Pleasures destroyed the marriages of nearly all who worked there. It was very sad for we kids, using drink stirrers, colored plastic thin straws and cocktail napkins for crafts and Christmas decorations. People were always arguing, parties and gatherings never ended well, and it was very disturbing to the children. Very.
The Mai-Kai girls were the model of the Playboy Bunny, but more revealingly draped in the popular post-War Polynesian motif. I wished I would be a Mai-Kai girl when I grew up, because then my father would look at me. You see at the table both Bob Thornton and Leonce- always seated at the edge, ready to fly away to some important thing. You never felt like you were really at the table with Leonce, or that he was ever with you even. He was always pointing out this beautiful girl, or some set of legs, perhaps criticizing a tasteless cocktail dress, even if you were mid-sentence.

Imagine how Katherine felt- she was exceedingly more beautiful than any of them. You see in the promo photo she is centered and the other ladies around the room are checking her out. To say she lit up every room she entered is an understatement. Her only jewelry was her plain gold wedding band and her St. Christopher. She had this from her Episcopalian days at St. Mary's College, Raleigh, NC. When she lost it shortly before her death she saw it as a foreshadowing, and I think I did too.
The Mai-Kai was not inherited by the lineal heirs of their grand-parents who completely financed the operation for their sons Bob Thornton and Jack Thornton. Bob tricked Jack in a stock exchange and in the end Jack's children were wiped out and the intention of both the maternal and paternal grand-parents was thwarted. Bob had no children. Therefore no one in the Chicago blood lines of those who set up the Mai-Kai for their descendants in Florida has an iota of interest in their own family bucks a half -century later. It is owned by new blood, so-to-speak, and the Jack Thornton heirs were severed. Bob Thornton did not think twice about wiping out his own blood totally, ignoring his parents' wishes and turning the Senior Thornton investment over to an unrelated family. That's the curse of rum, the wrath of Papa Q.
A Half-Century of Liar's Poker at the Molokai Bar, Mai-Kai Restaurant, Fort Lauderale, Florida*
(*This is my disclaimer, because I have not crossed the threshold of the Mai-Kai since I was last forced to in the early 1980's, nor will I ever again: the new blood of the Mai-Kai, having become so by marriage or having been staff there for at least part of the term Leonce worked there, may not have known about The Game those years they were just staff, and may not have known Leonce played there years after Bob Thornton died. The Thorntons may not have known the game was on.)
Many a Down Under waiter knew about the game in 1973 and people who spent afternoons at the Down Under bar talked freely. I made flower arrangements, and just in placing them around, heard things I didn't want to hear. I thought, that is why the bars were once called Speak-easies. Good place to go if you are trying to pick up intel.
But in those times I too had rum, after the flowers were finished. The bartender liked to make me the house special- rum whipped in butter pecan ice cream as an afternoon treat. I could definitely afford the calories, so yum-yum, a buttery, nutty rum milkshake. It was served in its own special custom-made handled mug. I would take it back to the wine room to escape the bar crowd, and hide, though I was usually followed by someone who thought I needed company.
It as bad enough when I came home from college, that waiters and staff clamored to tell me goodies about my father. It was painful, what they thought would amuse me. But customers or people who knew Leonce or said they did ruined my rum milkshakes with gossip, and I would leave many work days at the Down Under down in the dumps, driving exceedingly carefully home.
Cristino Alicea worked for Leonce who grabbed him as purchasing agent from the Mai-Kai. Cristino was Puerto Rican and drove an average of 50 in town, 90 on the highway. I wouldn't ride with him after one trip. He raced cash to NABANCO.
One day I was in the kitchen and he loudly announced to twenty or so personnel, "I donno how such an ugly man like Leonce can have such a beautiful daughter!"
"Because I look like my mother."
I was mad. Cristino knew Kay, and what Leonce did to her, and all the doin's of those small town playboy high-lifers. The others around the kitchen who laughed never knew or saw my mother. Carolyn told people she was my mother, against my wishes. It would not have been seemly to correct those who thought Carolyn was my mother when Cristino put me on the spot. I wanted them all to know that Kay named the Down Under, that Kay wrote the books and developed the lifestyle which gave the ugly man a credential in fine food, that she was so beautiful Leonce had to help destroy her. He benefited by her death!
Nevertheless, I personally knew about the Liar's Poker because Leonce gloated over me, his Cinderella, burbling too much when he won.
Liar's Poker after hours in the Molokai Bar was an elite game run since almost its opening during the life time of Leonce Picot, at least till 1997 or so, unless Leonce was lying about his winnings. Men who play it drink The Mystery Drink, Yeoman's Grog, and libations in Shrunken Heads; they have completely lost judgment over maintaining this little nook of racketeering quiet. Of course our mothers tried to make we little girls think life was a fairy tale and distract us from the lurid lives of our fathers after dark. But Leonce Picot, my Daddy, was crowned Molokai Liar's Poker champion of the City throughout his life, and those looks on his face after a big winning night were creepy.
He always bought himself a treat after a win- a little collectible soldier, a Fiat Spyder, clothing, art, laughing the ghoulish "hoo-hoo-hoo" laugh which curiously piqued Kay to nickname him "Lurch" as early as the 1960's. Convert your winnings to art and collectibles.
Leonce's Molokai Liar's Poker was played with serial numbers on U.S. Currency. That is all I know about the game, but what a BS jab at the U.S. Treasury- gambling with the serial numbers. I will not say my father was not patriotic- I am pointing out what RUM will do to the very very best of us, injuring the innocents along the roadside. It made power-driving fortunes here in these United States by doing irreparable damage to families via inhumane acts long ago which have never received due acknowledgment in United States History, much less relief for survivors. The power of the brewers is not fully in the public perception- they are heavily veiled, with influence over transportation, amusements, hospitality, fruit crops, sugar, everything.
Ye who think U.S. Sugar is the end all, Guinness LLC is higher up the ladder.
We as a society share the "curse" of addiction, on multiple fronts, including law enforcement and rehabilitation costs. The same people make the money curing a problem they caused, if you climb the corporate ladder. You can't ignore a bad foundation, especially as the condo grows taller and taller. Think about all the things floating in that cocktail as you imbibe- all that went into it, including the dead bodies from human families like your own, forced and beaten in broiling fields of sugar cane for the Boss. Or, if you are country-club only, think about the mangled, charred kids in their Teslas, crashing on the way home from Graduation.
(Wine makes me think of Leo Goodwin, ordering up a party from Leonce in the Down Under Wine Room, to celebrate the day he would be released from jail for vehicular homicide. Though, grapes have been reserved for another section of this writing).
Let's embellish Rum in America with elegant Christmas gift packaging, fruit twists, orchids, paper umbrellas, plastic sticks and elaborate drinkware. Why are these drink trinkets so colorful, attractive and fun? They are manifestations of the eldest witch doctor deep in the jungles of the forgotten Haitian Sugar Company. He has appeared in various fiction novels- one I read from the Lutheran library. He was called Papa something. He steals young girls from convents. He has never been caught when his captives were rescued. Papa Q.
Remedy the past, re-insure the integrity of the future.
Papa Q will work his way into families to ignite trouble where there was none. Your family may be good as gold, but Papa Q works on us as a Nation because we have invited and welcomed him.
Back in the 1990's I was at my local IRS unit making payment arrangements on my meager income and in the cublicle next to me was a Korean man pleading with an undercurrent of hysteria about criminal charges over his weekly poker night with friends.
"It is just friends...we get together and play cahds."
The agent was explaining the agency's point of view on unreported cash flow and poker games. I was trying to not overhear. I was still impressed by the fear I heard in the man's voice and the idea that IRS had enough manpower to track down residential poker games, while so much large ticket financial mischief can't be prevented, and less glamorous cases where fleecing rests on the fine line of criminality have to be fought in court by victims.
Oakland Park, the municipality of the Mai-Kai, used to have a 4:00 A.M. closing ordinance for bars and liquor stores. Men could treat their wives to an uncontestably pleasant dinner and atmosphere, then send them home to tuck in the girls as they slipped into the Molokai wee hours of overly tanned hips and breasts leaning over to serve them another hit of 151 for a tip. They were shifty-eyed behind their fans of paper money, and thorougly intoxicated.
Actually, I am not sure how the game Liar's Poker is played- but by the age of twelve I could easily beat Leonce at Clue and Hearts, to the extent that he forced me into Chess to get ten minutes of his time, though I was never taught the game. He was always the happy winner- he beat me at Chess, and he beat the town playboys and hot shots at Liar's Poker, a game I never heard of except as being played at the Molokai. How he justified this in his upright anti-mobster, no casinos in Florida position is with RUM.
Rum drinks can make a person do or say anything they would not ordinarily say or do. It is sold by what is called "purveyors of spirits."
If rum is to be a spirit, then we have to classify this, for the sake of the young.
Is it a good spirit or a bad spirit?
There is path of regret from which there is no return from rum. I am a witness. I saw it tear down healthy American families one by one- the licentious, "we can do anything the best" Mai-Kai killer drinks, womanizing culture. It is not illegal for adults to drink rum, but if they have children, the children will now or in future generations pay the price.
Leonce continued his Liar's Poker reign over the decades, though he had fallen out with Robert Thornton over starting his own restaurant, or maybe that was a lie as well.
The Down Under, named by the literary one, Kay Daniel Picot, was only a beautiful Al Kocab illlustration to gather investors when Bob Thornton found out and immediately fired Leonce, leaving him without an income and two young girls and an ex-wife to support.
Well I remember those days, just coming into the first level of maturity, Leonce sold print advertising to banks in Sarasota, and around and about, for small time rags and mags.
Finally Bob Thornton died of the traditional outcome of a life of cigarettes, rum, and charred meat, and this made Leonce even more comfortable returning to what he imagined was his creation, the Molokai, enjoying many more years winning for the talkative Carolyn and himself. Like Lotto tickets, Liar's Poker was a necessity as they aged and became very poor.
Here's some non-fictional Mai-Kai History only Michele Picot can tell:
"Here I am photographed in Kendall Green, Pompano, by my Uncle Charles Zawadzki who married Rebecca Louise Kryder, aka Beckilou Daniel etc., Frank Kyder's third and youngest daughter, b.1936 in Fort Wayne, Indiana.
Becky and Chuck were both artists. Their one daughter was our one cousin, Tamara Veronica. The family was separated, but all three died within three years of each other.

Do I look joyous?

Uncle Chuck was an upbeat commercial artist for the times, and was hired for most of the Mai-Kai print art, which was copious. He was a very sensitive, gentle person around children. I never saw him angry or never heard him raise his voice. When I was over 40 Uncle Chuck told me, "Leonce is a cold fish."
Leonce whistled for me like a dog when he wanted me to come home from a friend's house. I was always within whistling reach. He had a separate whistle for the beagle.I was the laughing stock of all the girls. I protested very young and believed the whistles were a humiliating act. Now it fits with the profile of men who go too far. Nobody's mother or father I knew whistled them home.
In my neighborhood, Oakland Park, and in my school, my best friends that I liked were of the Protestant neighborhood churches. I liked Baptist Bible School in summer. My best friends were Lutherans, Presbyterians, and Methodists. I was welcomed and loved in any family, eventhough I learned young they thought of me as Whiskcopalian. How hard is it for a child under the age of ten to be in conflict with the religion of the household? The Episcopalians at the time were a real cocktail set, and so were my parents. Leonce was in the grog set then. He never had wine till wine became cool after people realized they needed to ease up! Before the Napa craze, all was concocted spirits.
I wanted a normal house like what I saw at my friends' houses, not focused on idols and over the top booze. If you have rum in a cupboard, it's for flavoring festive baked goods.
I was younger than ten when I began picking up thoughts that as a Mai-Kai child, I was regarded by decent people as the child of a debauched home. And I was. It is embarassing to be born into an odd life. I did not want the tiki gods, the blowfish lamps, the cocktail shakers, the shaking hips, heavy eye-make-up, long coconut oil hair and jiggling bodices. I did not want to be conspicuous, and judged by the parents of my friends.
In my mind, I wanted to cry out, " none of this is me or of my choosing. " Children cannot articulate family and deep spiritual conflict, but never at anytime do they like it or want anyone else to know it is there.
My father, Leonce Louis Picot was kept in an underling station at the Mai-Kai, jealous of the Thornton Brothers and any peer in general who was set up in college then financed in business by their parents. He coveted their clothes and cars. Leonce wanted a wardrobe to rival Jack Thornton's, things to amuse himself with, to be able to eat and drink and do anything he desired. Ironically, though he considered himself the cleverest in the bunch, his salary as Public Relations Department was less than the manager's. The bartenders and serving girls probably earned more. His office at the Mai-Kai was a closet. He did much to promote the Mai-Kai with creative advertising and publicity, and worked nights on the door, to make ends meet, and to be there till 4:00 A.M. I am certain he was more intelligent than Robert Thornton, but the rich guys liked to keep the ambitious Leonce down in his place, west of Dixie Highway.
The son of East Orange New Jersey City Commissioner Leonce Louis Picot, the recently deceased Leonce Louis Picot was rejected by his father's French family because they considered his mother beneath their social station. They did not acknowledge the marriage of their son, the Commissioner, to Leonce's mother, Nell Avelia Henderson. Elsewise he would have been Leonce Louis Picot IV, b. 1932. Leonce Louis Picot III was b. 1911. I do not know how this can be as yet. The Commissioner Leonce L. Picot had no other children and was burned alive in a downstairs bedroom when Leonce was 10. His mother moved him to Fort Lauderdale with the Life Insurance. money.

Katherine Ann Kryder Daniel (stepfather familiar name), who met Leonce at age 14, after being taken away from Frank Kryder and Fort Wayne, told me his mother spent all the insurance, and Leonce had to get to University of Miami on a basketball scholarship. He told me he never bought textbooks in college, and later very grudgingly sent funds for my needed biology, chemistry, and botany texts though by that time he was earning a large salary with the Down Under.
He had wanted to go to University in style, and festered over it so much in his soul over the years that he was determined his eldest daughter, the proven scholar, would not receive adequate clothing, heat, or food at North Carolina State University, or enough to complete a university education in general. Though, had I been a man, he may have seen worth in me.
Never mind, I did it myself later, but having to leave North Carolina State University, Raleigh was the worst thing for my welfare as a 19 year-old whose mother had just comitted suicide. True I was starving, even with waitress jobs, but at last I was thriving at State, in Botany, in good favor with the Department. I was absorbing the aftershock of losing my mother to suicide at a distance, in a stabilizing environment around professors who were interested in my scholastic progress. It was the first time I had felt anyone was interested in me since the sixth grade. I was living on my own, I was in love, and we were trying to make do. But Leonce promised me better things, if I would leave college.
I worked on the Leonce Picot genealogy, but he didn't want to see any of it. was interested to see if Daddy was hiding from any relation to the Sykes-Picot Agreement. Though Leonce was a more perfect Bill Sykes.
Carolyn Guerard Picot, Leonce's second-wife who was an avid RUM-TALKER at the Down Under bar, told of the terrible nightmares he suffered night after night, throughout their marriage. They must have developed after he married her, because they never happened in our house. Leonce told me perhaps he really needed a psychiatrist- and truly he did. You can't sit around the champagne and caviar table, and tell about the day your father burned up in a fire.
Once I researched Leonce, I felt compassion for him, regardless of his abuses, because I believe he had blocked that memory of his father's violent death, confused it with another story that he almost burned his house down playing with matches under the fir tree. It was said the Commissioner likely fell asleep in bed smoking in a downstairs bedroom. Leonce may have accidentally burned up his father, or it may have been an enemy. City Commissioners had lots of trouble in East Orange. At 10, there is no telling how Leonce remembered the trauma, what he was told, or what the real story was, is there? He denied the value of knowledge of ancestry, as though it can be severed from the eternal chronology and marching on of Truth.
He expected my sister and me to adopt his Manifesto after Kay's tragic death.
Gilbert Picot, a cousin, traveled here once to try and meet Leonce but my father refused to speak with him on the phone. I would have liked to have met Gilbert! Leonce's people migrated to Manhattan from France, were merchants, representatives of the East India Rubber Co. and maintained households with three or more servants. He was born and lived for 10 years a block from his grand-parents, but he never met them. His Uncles were lawyers in Washington, DC and his father East Orange, NJ City Commissioner.

Who can anticipate a child's perceptions of trauma at 10 years of age? Emotional trauma in children is a neurologically complicated jolt to an undeveloped nervous system. If adults are making cover stories and are misleading, the future will become worse, don't you know?
People who say, "Forget about it, that's the past," don't realize this is not an answer or advice.
I used to think if Kay had not been so stripped to poverty, maybe she would not have lost her Faith and lived. She may have made a comeback and continued witing. She had one of the strongest spirits fixed on the Most High I have ever known. She was deserted by her mother, sister, and husband. Good candidate for suicide- plus, lost her father at age 10.

She was managing the Mai-Kai situation well, gathering up some feminist resistance, writing the restaurant books, until the John F. Kennedy assassination. We were let out of school at 1:00 and I lived across the street from school. I walked in and Kay was in the living room crying buckets. She was glued to the television streaming tears all week. She scarcely pulled Thanksgiving together for company. I did not know what was going on. She rallied for that Christmas, the last one I care to think upon, but by Superbowl she was clearly in trouble. Essentially, she cried from 1963-1972, holding back for trips to the store. Those were the years of her darkest sunglasses, black chiffon bandanas and turtlenecks, The Diana Rigg years.
It is haunting to me, since I admit to a heavy case of Grandfather Melancholy, that Robert Kennedy's grand-daughter not only stated and published her feelings of hopelessness ahead of time, her access to the finest medical treatment, wealth, social station, fun things to do, the prime of youth, beauty, and a huge family makes no difference. When a person publishes their statement of hopelessness, there is no time to lose.
My Grandfather melancholy is so great that the sight of an elderly man walking on the street, or waiting for a bus sets me off. I think, "Is he someone's grandfather? Is he properly loved?"
I've learned that generational lies and/or secrets lead to suicide after a period of incubation, maybe one or two generations later, or continuing down the line as part of medical family history. I have watched it, lived it, noted the reactions of others, felt it, fought it. We who are subjected to violent trauma in youth need truthful answers to our questions in order to untangle incorrect, distorted, or deliberately created mis-perceptions, fragmented memories, and general distillation of thought which starts to challenge our identity and logic, and worst of all Faith. Or call it Hope, or Will to Live, they each one way or another are on the Bob's Barricade to overcoming melancholic pain in those who have been battered or confused with lies. No matter what course you take in your mind, all is vanity, there is no hope. It is an agonizing thing to endure, but like a hurricane, it will pass over if you wait. Your thinking will clear faster if you do not add depressants to the chemistry of it, ever.
One Lie can cause a logical, healthy human being to self-destruct. One Lie lives on generations, who knows how many?
The Liar's Poker King, died business partners with the flame-broiled Burger King. To think I was born with the literary sense to be able to put that in words.
I wore my Alice in Wonderland Dress to the Mai-Kai once. It is a very bad memory that won't go away with yoga, Tai-Chi, meditation, deep-breathing, prescription medication, vitamins, exercise, or BBC.
And do I pray unceasingly? Oh, most definitely. And I am Anchored to the Rock, with my little mustard seed. But Healing on the earthly plane often means putting things back together best we can following an injury and making the body intact again, free of infection. Even with athletic injuries, you have to get or perform your own physical therapy for recovery and re-strengthening, The inseparable mind/soul neurology of mental trauma is probably even more difficult to heal and rehabilitate because it is not anything which can be seen in the flesh or by mechanical probing or x-ray.
We are unable to describe our mental injuries to one another because we don't want to burden our friends. We are afraid of being misjudged, even damaged more if inadvertently hurt by professionals.

Never say, "You have a tendency to...." or "You shouldn't think about..." to a melancholy or hopeless person. It does not feel like soothing ointment to the pain. It comes off as fault-finding and these remarks are typically made with very little to no knowledge of past events which are crucial to the status of the hopelessness.
Of course it is not Divine intent that we be here injuring each other at all other amidst the beauty of what is around us. I do not expect to ever be able to put safety latches on things which trigger memories. I have tried it for 50 years. I can stop thinking altogether, I can forget and reconstruct another life which excludes anyone who has ever put me down. This is my experience: dampening what was originally a nervous system overload out of your control, by shifting tension and stress, is like repairing part of a roof very well so that the stress is moved to the unrepaired part, which will eventually deteriorate and leak. I may have filed some things in the memory basement, but new things I had not thought of, or had reason to think of for years and years are what's leaking.
But, Jesus Wept, for all the innocents forced to manage a lifetime injury and its sequelae, and for their offspring who will be raised in the wake of unnatural injury, induced not by the consequences of a plain accident or illness, but by cruel injuries inflicted by lost soul predators, converted by lust and greed, resulting in violence, sister against sister, brother against brother, Civil War.
They haven't learned a thing.
I wish Lewis Carroll were here.
They were all of them nothing more than a pack of cahds. "
*******************************
Something Different
CHERRIE AND THE DIE MASTERS
A story based on true events, people and places, fictional history, and historical fiction.
1
It was precisely 3:00 PM on Wednesday. Fritz the gardener was working near his lookout place behind the hothouse as he did every Wednesday at 3:00 PM when Baines' old International would rumble across the back border road of the Home, from the Boys Farm to the gate behind the infants cottage. That was the northwest corner of the grounds.
Adjacent to the cottage bordering the back road was the laundry where Cherrie, on her Wednesday schedule, so carefully pinned sheets and blankets on the clotheslines in the laundry yard, waiting for the swish of the immense tires to gradually slurp through the soil and gravel to a stop. Baines would have get out of his truck to unlock the gate to get to his every Wednesday destination, and on the way, he had access to Cherrie.
"How's my little girl today?" he said so sweetly. That was her signal to move behind the sheets to the roadside, a curtain between Cherrie, Baines, and the most views from The Home. Though Fritz came in closer once the truck passed him, and behind a hedgerow had the girl and man always in sight.
Cherrie was one big wide smile in the company of people. She was thrilled when people spoke directly to her. Though it was the wide spaces between her teeth that gave her a not quite normal appearance.
"Hi, Mr. Baines. Today is Wednesday again," breaking into a giggle as she waited for him to press his weekly present into her dress pocket.
"It's real gold, isn't it Mr. Baines?"
"Gold of a princess it is, little girl." Baines would take his time with his hand in her dress pocket, exploring the curve of her hips as much as she would tolerate. "I have one for the other pocket too, if you let me put it in your pocket for you."
Unbeknownst to Baines, Cherrie, who loved this game which had made her important to a number of people at the Home, was regularly coached by Elinore. One coin only, then start laughing, go round the clothes poles, then take care of the laundry on the Home side.
"Thank you, Mr. Baines," she giggled out with her breathy voice, smoothing the snowy white sheets to perfection, savoring the scent of washed linens in the early spring sunshine. She tightened up all the pins on the first clothesline, in full sight of most all the Home and its cottages, grinning to the sound of Baines fussing with the chain and lock, getting the truck out onto the brick road and locking the gate again.
When he turned onto the main road, it was time to meet Fritz at the tulip beds.
"So how did we do today with our real gold?" He was weeding. Cherrie picked up a trowel and knelt next to him.
"We don't like the weeds, do we Fritz?"
"Well, Cherrie, some weeds are pretty, but not growing in our tulips! This space is for tulips only. But don't you like the plants growing along the road to the farm? "
"They're pretty, Fritz. I love the wheat and the pasture."
"How would a tulip look in the pasture?"
"Ha ha, Fritz, that is funny, a tulip in the pasture."
Her round face framed with short sandy curls and eyes so brown you could scarcely see a pupil made it difficult to know when she understood, or when she had drifted off in her own thoughts. Fritz knew her every expression, watching the girl grow up since she was placed in the Home for the Feeble Minded at the age of six. When she became vacant in her expression, Fritz could call her back to attention.
Cherrie was fourteen now. Below the child face she was developing an incoherently lovely physique. She was very tall, and dressed in her plaid shirt waists, she appeared to be an adult woman. This was causing a broiling controversy between medical staff, trustees, and the county surgeon, while Fritz was into something deeper, having observed the Wednesday exchanges. Baines and his work as Superintendent of the Boys Farm Fritz also observed.
The greenhouses, equipment sheds, storage sheds, and Baines' kiln house were situated on either side of the back road, forming the boundary between the Home and the Farm. The horticulture section was on the south side of the road, Baines' territory was on the north side, a little further east. Behind the greenhouses was a stone path to Fritz and Berthe's cottage. From there, Fritz could observe Baines' house, the sheds, the Boys Dormitory, all at the east end, part of the farm, and to his west, the grounds of the Home.
"Fritz, there's a gold piece in the tulip bed, ha-ha!"
For during their kneeling conversation, Cherrie, as customary every Wednesday, carefully removed Baines' trinket from her pocket to the soil where Fritz would skillfully retrieve it. It was their secret treasure, almost one hundred coins they had. The girl was thrilled to have a collection that Fritz could keep safe. Something to have that the nurses couldn't take away.
It was time to bring the laundry in, and Cherrie went happily back to her work.
Fritz with the gold piece removed directly to The Gardener's Cottage. Berthe greeted him with a knowing eye as he telephoned Dr. Gower.
"Sir, we have more than one hundred," Fritz spoke in a soft slur into the phone.
"Fine. Hold tight. It is the best place for them now. How is Cherry today?"
"Very happy, Sir. But I worry, Dr. There is so much land here, and buildings."
"We're fighting our hardest, I assure you. Please let me know immediately of anything which makes you suspicious."
Berthe placed a hearty soup at their two places at the table. There were womanly concerns Berthe could not voice, even to her husband Fritz, about Elinore. Berthe was educated Swiss, though generally silent in the company of staff or Baines. Dr. Gower gave her a biology textbook which she studied daily. Berthe was fascinated by medical illustrations of diseases in man, by the explanations of mental defectives and birth deformities. It seemed to Berthe The Home existed to gather this varying palette of problems in one place for management, and to create, exteriorly, one of the most magnificent works of architecture and formal gardens in the state. The dorm rooms certainly bore none of the glamor of the Home's outward appearance, stark white, peeling paint on iron headsteads. Blank rooms with no color, just beds and windows.
There was nothing Berthe could find in the biology to justify surgically removing Elinore's ability to have babies. Dr. Gower explained epilepsy to Berthe- as she grew into a young woman at the home Elinore's seizures became less frequent. A Dr. in Boston wanted to treat her, with Dr. Gower's emphatic recommendations, but the county surgeon holds claim to Elinore's welfare as a minor and believes she should be sterilized.
Both Cherrie and Elinore were candidates for forced sterilization, a program supported by the county surgeon and a number of the Home's Trustees.
Cherrie was the most unsolvable problem in Berthe's mind. Her body was spectacular, and she was easily coaxed into keeping secrets. What would happen if it were known she could not become pregnant?
Elinore on the other hand was of high intelligence. She spoke French and learned piano remarkably well. Now almost 21, over the years she had taught classes in the school, then one day it was arranged for her to move into IC, the infants cottage, where Nurse Hazen was overwhelmed with hydro-encephalics. Cherrie liked to help Elinore with feeding, an almost continuous shift, for the worst cases could be fed only when their mouths opened by spasm. Cherrie did not know these babies were dying, and did not notice when it happened. An empty bed was promptly filled.

2
Gil Piner turned left onto Colorado Avenue where he walked a half-block on the sidewalk bordering the iron-fenced grounds of the Hatton Block. The gate to the Hatton's home was streetside, opening to a charming wide brick walk edged with boxwod. In front of hedge were dainty borders of white daffodil, leading to the porch flanked with carved stone urns of blue Agapanthus. Lush fern baskets hung along the porch roofline, and there were troughs of trailing flowers lining the porch rails.
He felt better about the last minute shoeshine as he saw his toes come down on the perfectly smooth masonry. He was an expected guest, a reporter for Daly's Daily Observer, there to cover a Trustees and Medical Staff convening. Practically the entire state was on the edge of its seat to hear the views of county surgeon Dr. Parker on forced sterilizations of defectives and paupers. It had been a sensation for nearly a year in the newspaper. The issue was coming to a head. Dr. Parker was pushing for funds from the state to begin sterilizations at The Home.
Opposed were Dr. Gower and a network of scholars and physicians, versus the surgeon the Trustees of the Home had used their influence to place over the county, Dr. Parker. The Trustees had also contracted Dr. Gower as Chief of Medicine for the Home, based on his outstanding record of achievement in the field. Dr. Gower published works which were critically acclaimed as advances for the feeble-minded, which made the Trustees and Board of Directors smell like roses.
"Mr. Piner, please come in. There is a sitting parlor to your right- we're waiting for some of our speakers as yet. But there are finger sandwiches and hot coffee, as well as some piano to enjoy."
It was Mrs. Hatton herself who met Gil at the door. With his note case, pencils in the pocket and manner of dress, he supposed he must have instantly made the impression of a newsman, yet did not expect a personal welcome from one of the town's most influentual women of society. She guided him by the elbow, like an old friend, to the sitting parlor.
There was a typical men's side of the room and ladies side from which resounded the monotonous background noise of chit-chat, the male and female voices meeting somewhere in the middle. Over that Gil was hearing Debussy resounding from a grand piano in one corner of the room. The touch was exactly light and elegant for that music and he made his way to a niche where he could watch the pianist.
She was so pretty! Sitting with her back perfectly straight in her high neck white embroidered blouse and dark blue skirt, he maneuvered to see the face of this marvelous musician.
"I have to know her," it struck Gil instantly. "Or, why do I feel I know someone just like her?"
Elinore Carpenter was gifted in a number of ways. There was not a woman who saw her who did not marvel at her porcelain complexion, with natural roses she was born with, right on her cheekbones. She was skilled at all needlework, infant care, music, language, and in many years never allowed herself to become bored at The Home, but made fast friends throughout the staff who were only too glad to have her pitch in with duties.
She had not noticed Gil, who was devising in his head a number of ways to cross her path, when Mrs. Hatton glided across the parlor in her chiffon tea gown to the piano.
"They are ready for you now, Elinore dear."
Gil felt he saw some of the color leave her cheeks momentarily as she cut to an arpeggio which ended the piece she was playing.
Mrs. Hatton escorted Elinore to the banquet hall where most of the chatters had wandered while Gil was deep in thoughts of the remarkable pianist. They were finding their places at the table. Mrs. Hatton handed Elinore over to Dr. Gower who guided them to a small stage set at one end of the table. Mrs. Hatton took a place at the front of the stage. Gil stood against the back wall facing the stage, to write his notes.
"I welcome you to the Hatton Home, on behalf of the Trustees of the state's Home for the Feeble Minded, and its Board of Directors. We are gathered here to solve challenges to the health and growth of our community. We will here them described by Dr. Gower, Chief of Medicine at The Home, and Dr. Parker, County Chief of Surgery. "
"We will first hear Dr. Gower, as he has brought a special guest who must be leaving us shortly for other engagements. Therefore, may I present to you, from The Home for the Feeble Minded, Dr. James Gower and his patient Miss Elinore Carpenter, our lovely pianist at the reception."
Something of a stifled surprise gasp rippled across the room as Elinore gracefully came to the front of the stage alongside Dr. Gower. A moment of awkwardness, then came the genteel applause, as one should expect at a luncheon.
Elinore spoke first. "I truly thank Mrs. Hatton for inviting me to play for you at this reception. My opportunities are rare, and this has been a very important moment in my life. I have epilepsy. I grew up at the home, and with recognition by Dr. Gower, teachers, and nurses was given traditional education, like that of normal children. I have completed high school course work. My time is spent practicing piano in the chapel and working in the infant cottage where I live with Nurse Hazen. This year I will be twenty-one and Dr. Gower is confident I can live on my own with continuing treatment. Though I had more frequent seizures when I was a child, the last three years I have had one a year. None of them have affected my ability to work, play piano, or learn. I will be discharged at twenty-one, and I do not want to be sterilized beforehand."
Elinore stood staring at the banquet guests before her, surprised she had strayed a bit from her rehearsed speech, though the further she went the more she felt like shocking the Trustees. Dr. Gower quickly stepped in.
"We should thank Miss Carpenter for what she has shown us and for having the courage to work for change in the treatment of the misunderstood disorder of epilepsy."
The applause was appreciative though Elinore was still frozen in place. How should she leave the stage? How will she get out of the Hatton House and back to Nurse Hazen who will be wanting to hear everything? Dr. Gower was next going to make his speech, so how could he help?
But the doctor quickly turned her by the shoulders and escorted her down the stage's two steps, pointing her directly at the far corner of the room. There was Fritz in his Sunday clothes! Fritz came to retrieve her so Dr. Gower could commence with his arguments against forced sterilizations at the home, or anywhere in the state.
"Oh, Fritz, you can't imagine how good it is to see you here!" Elinore whispered with sincere relief.
"I have the horse buggy outside to take you back, it is such a wonderful day!" Though, Elinore knew there was scarcely a day in the year when Fritz could not find something wonderful or beautiful outdoors in his gardener's mind.
Gil had been standing in the opposite corner from Fritz, noting his silent entry as Elinore took the stage. Mr. Daly will likely fire me, he thought, for there was no going back in his mind to that over-perfumed lunch assemblage when he could pursue an interview with Miss Elinore Carpenter instead.
He followed them down the sidewalk and at the carriage came forward with a fast pitch.
"Good afternoon Miss Carpenter, and friend. My name is Gil Piner from Daly's Daily Observer. Not meaning to intrude, but I was invited to cover the Hatton luncheon, and forgive me if I think your personal story is of much greater value, so I have left the assignment in hopes of obtaining an interview with you?"
"I am Fritz Muller, the gardener and friend."
Elinore was pinning her hat for the ride. How stately she appeared with a bit of straw and ribbon atop her bold brow. How composed she remained while being hounded by a news man.
"What about my personal story would be interesting enough for a newspaper?"
Gil wondered whether she was teasing or was she so completely sheltered? "First off, I think why you are an inmate at The Home at all would interest plenty of readers. Then, there is the story of getting you removed from a forced sterilization list fast, if that is your desire. Forgive me, Miss Carpenter but your personal story is interesting to women around the nation, and certainly to the epilepsy community."
Fritz was hoping she would say yes. There would be nothing handier than a journalist hovering around The Home. Eventually, when Dr. Gower gives the go, Cherrie's coin collection and whatever Baines is up to may be too deep to confront. Baines has relations that run the county.
Elinore had every intention of saying yes to the nice looking ginger-haired reporter. Why not let a man write something which will be read rather than make her own speeches, as a woman half-heard, a curiosity.
"With your permisssion, Miss Carpenter, how would I be able to interview you in accordance with your house rules?"
"Come Sunday," Fritz jumped in. "Visiting hours are 10:00 - 4:00. That allows families time to have a meal together. There is the dining room, and picnic tables in our gardens. "
"Miss Carpenter? Luncheon is on me."
"Then, come at 12:00. Please give me your card so I can place you on my Visitor list for Sunday."
Ideal, ideal, Gil thought as he presented his card with his most professional finesse.
Berthe will love this, thought Fritz as he readied the horse.
I have just accepted my first date, Elinore mused as the two trotted back on Old Farm Road, away from town, out to the end of the county to The Home.
3

Agent Kelso was playing at neatening up his desk while waiting for the call from Gower. At 9:00 PM, the ring came.
"One hundred, or more."
"Not in his possession."
This triggered a pre-arranged rendevous of Dr. Gower and Agent Kelso at 10:00 PM Thursday night at the safest place they could choose- Dr. Gower's residence. There was no late night place in town where Dr. Gower would not be recognized, plus surely thought out of place. Kelso was known too- Secret Service for hire. He had an upstairs office downtown.
On the brick road out to the main road, bordering The Home were the gracious residences for The Chief Superintendant, The School Principal, and The Chief of Medicine. The Highest Staff must take residence on the premises. Thus Dr. Gower gained the residence furthest from the main road, down the brick road almost to the back gate, where the IC sat furthest away from the main grounds and closest to the Chief of Medicine.
Infants brought to the home were in drastic condition on arrival, they needed constant care, and seldom lasted more than a few months. They were hopeless cases rejected by hospitals who arranged placement when there was space. Most all of them had been rejected by their family since they were dying. The infants never received visitors. Their short tortuous lives were entirely in the hands of Dr. Gower, Nurse Hazen, Elinore, and Cherrie. No one else wanted to see them, and no one wanted to see so frequently the undertaker's wagon, so removals were made well after lights out in the dormitories and cottages.
To Kelso's advantage, the brick road had no street lighting, and his approach to Gower's place, on foot, and in black clothing was not difficult. Fritz had planted a thick row of holly to screen The Home Grounds somewhat from the Staff house views, and for Christmas decorating. It was prickly, but from the main road Kelso moved light as an alley cat behind the shrubs past the back gate a short distance. Crossing over at the edge of a wheat field he continued, backtracking now on the west bank of the road, moving behind wild shrubbery, navigating the north lot line of Gower's, around to the back of the house where there were no lights. Precisely at 10:00 PM, Dr. Gower quietly opened his back door just wide enough for the agile Kelso to slip inside.
The two very different gentleman settled in the study where there was but one window, it being heavily draped. They began their conversation, in the dark.
Dr. Gower knew what was coming- sterilizations were favored by those in control, and his research presentations and statistics were not going to be heard. Cherrie would be forced into a surgery she would not understand. He could see no way to stop it. But Elinore he was determined to discharge on her twenty-first birthday. He just wanted time.
Parker insisted epilepsy was a defect which should not be allowed to proliferate. He entered Elinore on the list for one of the first sterilizations at The Home, due to her age. Approval for sterilization may come from the state before Elinore turns twenty-one, and Parker aims to put Gower in his societal place.
"Mr. Kelso, we need some clout here fast. Many people are going to suffer and perhaps die of state sterilizations. The ploy is way behind the science, and we both know this is being done for state funds. State funds brought us to here, all paid to a few families for provisional services. The attorneys fees exceed our annual budget. I know Parker is related somehow. And he can manage to exert county control of a state facility."
"Yeah, but he's way up there. This bunch has layers of relatives between themselves and the gold. Baine's coins are filled nickel, but the molding is perfect. He's not using copies, but masters. Masters theoretically can only be in the Treasury. How do I get the hundred, since they are been pressed over time, we can see if the details have remained sharp, or does the hundredth coin show signs of smoothing? Does he get more masters, or did he only happen upon one?"
Kelso and the Dr. both lit cigarettes, examining each other's face in the orange of each draw.
"Fritz has the coins rolled sequentially over the years in paper, stored I don't know where."
"Then it must be Fritz who gives the rolls to me- you are not involved," Kelso concluded.
"Though it was Fritz who gave me coin One, which I transferred to you. Then we had to involve Elinore, and poor Cherrie! Ethically we are wrong, Kelso."
"Dr. Gower, with respect I ask, have you any idea how long I have worked just to get as far as Baines? Fritz saw it first, but Baines works for the Super. How is it for the Super should Baines be reported molesting defective children, especially when Baines runs the Boys Farm? Fritz and Berthe would lose their cottage and income in a minute. Fritz was the only witness to the molestation and the coin. Coming to you was all he could do, and hearing the tale, coming to me with the coin was all you could do. And the best we could do was teach Cherrie how to get away fast with a coin. Fritz was always there, in case."
The Dr. was not settled into agreement. "She has an ingrained strategy now, whether or not she understands, she would do anything that pleases Elinore. But Parker is gaining on me, and I want Cherrie out of coin collecting as of now."
Kelso crossed one leg over his knee, striking his most likeable pose. "Cherrie has served her country, Dr."

"Try and explain that to her when you give her the Medal, because the coin collection is her pride, and she has trusted Fritz. Cherrie can point on the map, the state where she lives, but that is trained. She does not understand state and country. They do not exist in her world. Her world is the gardens, the laundry, and all those here who love her."
"Is it unethical for Cherrie to work undercover for the government, for her to make herself valuable, though she cannot grasp criminality?
"She is fourteen, Kelso! "
"And her Guardian is?"
"Cherrie's parents are unknown, she is my patient, and in orphan cases of long term tenancy, it has become convenient for me to be made Guardian, for expediency in dealing with health crises and treatment."
"You may give permission then."
"Permission? I think she's done enough with coins."
"I have another plan for Baines and a few layers further up. I need Cherrie to get a present from the kiln shed."
"No. I forbid that and it is my jurisdiction. Tomorrow I'll figure out a way for Fritz to come in to town and bring the hundredth coin to your office. I want your lab findings shared with me before I make a decision. "
It was long past midnight. Kelso left the doctor's home retracing the way he had come, behind the holly to the main road where a half mile away his car was parked at the old crematory site. From the deserted dark road it could barely be seen and did not look out of place.

4

Jim Gower had less than five hours left to sleep, but exhaustion overcame his self-discipline, giving way to racing private thoughts he normally fought to push down deep. Nearly two years had slipped by since the summer he and Libby had lost their son Ed, home on vacation during in his third year in medical school. It was a sweltering day. The young man enthusiastically ran for a swim in the old lake and drowned, in the company of friends, family, and people of the town. It was a public occasion in the picnic park. Time of death 2:20 PM.
Time of death 2:20 PM was the phrase he could never erase. He had seen it in writing. He had watched it being written. Tonight he was hearing it in his brain like certain music which comes from nowhere and can't be stopped at will. For the doctor it was a rare indulgence in a past which he had excised from consciousness. Time of death 2:20 PM.

He sustained his routine of duties the day after the burial, refusing retreat time. There was no doctor who could step into his place instantly and deal with the complex daily medical needs at the Home, liasons with parents, appointments with attorneys, staff meetings. Jim cemented his mind with duty, his demeanor of control, authority and strengh untouched by his personal life. This was the docotor the inmates knew. When Dr. Jim passed through the dining room or came to a cottage to the aware, it was like a visitation from God, or one of the highest supernals.
Libby was not so occupied. All of her work was optional, whether at The Home, the Library, or with her women's group. After the accident, she became dedicated solely to inside the home arts. She did not want to be looked at downtown, or in any of the dining rooms, nor even at church anymore. She thought she would wait till ensuing tragedies and struggles with survival would layer by layer replace the town's memory of her unbearable loss. Once no one would think of it, Libby would return to society.

At first she had declared a month of solitude, then an indefinite extension of time. The Reverend Dr. Baldwin and her loved circle of friends at The Home, Helen Hazen, Berthe, Elinore and Cherrie came to her with the news and happenings, a little flock of chat birds luxuriating in the interior of the stately brick house set back amongst hardwoods from the brick road.
Some days Jim was home only long enough to be a visitor along with the others. All enjoyed getting off the grounds, in a sense, though only across the brick road, to the respite of Libby's talent with decorating, her warm southern gentility, a rarity in this northern agricultural county. Her hair stylist Claudia came every Saturday. She did most all the housekeeping herself, never without her lipstick on, stylishly dressed, a glamorous lady, stunning even in her white ruffled apron.
Then something surfaced at The Home almost coincident with Ed's unexpected death, which brought her husband the first actual trouble in his career. Libby could not make herself engage in a sensational thing, performing her hostess duties as if she were on stage at The Avalon. She and Jim regularly agreed she must not become community talk as being in any way "off," especially after a year after Ed.
Death of infants and children was never really all the way unexpected. It happened in houses big and small, to the rich and to the paupers. There was only time for a moment of tears and religious consolation. Each day passing heaped its toil, town politics, prices and costs onto the present. A mother could lose ten children in one fire. Infuenzas, typhus, tetanus and untreated infection were inevitable annual reapers. Conditions in parts of the county contributed regularly to the expiration of brief lives which "never did well," in the words of the County Surgeon, entered in the Causes of Death rolls, stored by the state. Libby read the published rolls in Jim's library. She knew it was accident or war which killed males aged 19-25- car accidents, farm accidents, industrial accidents, suicide, but scarce drownings. Eddie was a strong swimmer. He sailed at the lake, beginning at 10. As he grew up he worked summer jobs as a lifeguard and sailing instructor.
Polishing and shining her home till it looked like one in a magazine, Libby could not escape her endless loop of sadness. Eventually it was announced in the local happenings of the area section of the Daily, "Mrs. Jim Gower, wife of the Chief of Medicine at the State Home, will be leaving town for to visit her mother's family in Atlanta."
Aunt Cami and Uncle H.J. lived on five acres in Atlanta. H.J. was a banker there. They adored Libby, as did all who knew her.Their home offered her privacy, family, different surroundings, a complete change of weather. Just as importantly, in Atlanta was a specialist Jim knew of who diagnosed and treated mental depression in the non-psychotic.
At the Home, there was a vague definition of defectiveness. Amongst the defective, were cases with intelligence levels high to low. There were cases of behavioral oddities, mental illness, spasmodic postures, seizures, delusions, unusual physical appearance, and the frankly insane who were often transferred. All who resided there did not necessarily need to be inmates, was Dr. Gower's opinion. Some were orphan, but others were not wanted in their family circle, or the family was incapable.
Dr. Gower was a progressive classifier of disorders affecting functionality. He opposed a lumping system of warehouse treatment of disorders from different root causes. His work had propelled him to his present station where he made himself an indispensable source of state funds he garnered for research and therapies at The Home.
It was out of the question that Libby become tagged with mental depresssion. In the county there was only one medically trained psychiatrist and he was the doctor in residence at The Home for the Insane. These were cases which for various reasons, mainly aggression, violence and obscenity, could not function at The Home for the Feeble Minded. One dorm was criminal offenders.
She will come back around with proper treatment, Jim knew. Then after so many months away, Libby decided she shouldn't return home until autumn. She believed returning to The Home for summer, in the season of Ed's death, would transport her backward. The visit with Aunt Cami had to evolve in The Home talk into another fabrication.
Thus it was explained to her inside circle, who would be certain to tell others, Libby was remaining in Atlanta to help Aunt Cami care for Aunt Mabel Jenney, who on a visit from Kansas was bitten on the leg by a moccasin as she was taking some sun out on the dam. If that were the only colorful story to sustain, as a matter of family privacy, Jim and Libby may say whatever they feel will most prudently stir up the least amount of conjecture within The Home community.
James Gower, MD lived and worked nearly half his life motivated by conscientiousness, service to mankind, pursuit of knowledge and a sober mind . These were his pillars of normalcy and control, a niche for living productively, safe from pitfalls and dilemma.
If the day so soon after Ed's funeral Fritz and Berthe had not come to him about Baines taking Cherrie inside a shed in the wheat field across the gravel road, if Fritz had not handed him the gold coin Baines had given Cherrie, if Jim had not had to decide to take the coin to law authorities or to The Superintendant, the web of fabrications he was now maintaining would never have come to being. They were taking on a reality of their own, and Dr. James Gower had no idea how to restore normalcy, or if he should try.
5
Manfred Daly set up early for work Friday mornings. No tenants were in any of the upstairs offices at that hour. At sunrise he had just enough time to be utterly alone in his own newsrooms to meditate with his coffee from the first floor shop. Window blinds closed, he would relish the texture of his ritual egg and lettuce sandwich on a warm buttered soft roll. Waves of well-being washed over his nervous system. Sitting in the sparsely furnished reception area, the editor of gruff reputation took leisurely bites and slow sips of the shop's arousing brew. Then, once every crumb and drop of evidence he had been there was wiped away, he went in the lavoratory for a wash and brush-up before opening the blinds of the three room office, settling with a characteristic "Humph," down onto the wooden chair behind his immense mahogany desk.
Piner's Sunday piece was in place on the left side of the blotter, parallel but a good distance from Dr. Parker's column on the right. Columns from Parker, in the history of Daly's Daily, had never been regular features. The public interest in the County Surgeon traditionally was outbreaks, what to do about infant and child care emergency, mortality and the status of county health in general.
Though the last two years or so, Parker upped the frequency of his submissions to Daly, until the last few months Dr. Parker was featured weekly on Sundays with his information on advances in eugenics. What had begun, it seemed to Daly, as a case for young people in good health to choose a spouse in good health, to ensure healthy babies in the population, took a rapid twist towards promoting the benefits of state sponsored sterilization. State funds could pour into the county for sterilizing state-housed mental defectives. It was proposed adding to the list, a large family or klan intermarried for generations, living nearly wild in the woods, unable to overcome an inherited form pauperism, was Parker's argument.
"Manny, you have to give this guy all the rope he wants. Amazing they are planning this thing in such an out of the way place, so all is done before the whole country knows," was the advice he was acting on from a friend in the businesss of big journalism.
"But half the town are with him. They're not really half, but may as well be half. Just about everyone else works for them or owes them."

"So you knew it when you went to the place- the only kind of place where you could have your own kind of paper," his good friend reminded him.
Daly got his own paper all right, though family presses had been running in the county more than a century ahead of him. Finnells and Whitbecks set up town almost the instant The Declaration of Independence was ratified. There wasn't a farmer or trader who didn't depend on their toll bridges and roads. It was an intermarried family for several generations. Finnells or Whitbecks, once the bank issue was settled, alternately presided over State Bank. They began their city newspaper when a portion of Littles migrated from Philadelphia for marriage to a Whitbeck. Other of these Whitbecks married Finnells eventually.
They were town families, and kept close amongst themselves. The News had been founded to engage the industrialist, the raiload, City Hall, and a small high society. It was well supported by the Department Store, Insurance Agencies, The Grocer, Building Supply, and Undertakers. There were syndicates nationally which published items from The News in their financial and business sections. The Little strategy for The News was attract industry to town. For the landowners, resources were plentiful, yet the manufacturers and laborers too few. It would be up to the capitalist to bring in labor, and this was the way to grow a city.
Thirteen years ago Manfred Daly, after circuiting the country, was warmly welcomed by The Bank and Trust to deposit gold and guarantees, for financing to set up shop and publish another newspaper. Of course two papers were needed. It was an age of flaring opinions on every front of life. The town was growing. Despite the assumptions in the collective mind of Littles, Whitbecks, and Finnells, the brawny iron-willed editor was planning a paper of interest founded on the local then parallel foreign news of each day, of which he would select a varying balance of international, national, and government, not necessarily always on the front page. He believed he could intrigue wide readership by developing sections in his paper that The News did not have; he would publish more than one or two voices in the Editorials.
The Trust Company sold him an office lease in the Hatton Building, downtown on the third floor. Surprisingly, the Littles encouraged his acquisition of their original production facilities. It was sensible. The buildings had been erected for purposes of printing news and print jobs. The property suited the size for a new and small operation.
Within weeks, very lightly used equipment was purchased through the Bank's agency in Boston, delivered, assembled, and demonstrated for Daly in the old Little Building. He had the stark brick facade which fronted the street painted, installing a cast mold plaque reading Daly's Daily Observer over the previous engraved "Little Building" pediment decoration. It was the ease of setting up in an established society of strangers, who welcomed competition with gracious open arms, that clinched Daly's determination to found his paper here. Manfred Daly knew he had walked into a hornet's nest. From this, the greatest news generates itself in perpetual supply. He saw a niche for wider distribution. The county was rural, the town small. More than half the population lived in the outskirts. They depended on the itinerant librarian for their reading material, and the radio for news.
A muffled echo of young confident steps approaching in the hall alerted Daly that Gil Piner was about to turn his key and officially open the office, though staff would not be bustling through doorway for another thirty minutes. This was the editor's and reporter's appointed time for convening on the Friday late and Sunday editions.
" Morning, Mr. Daly, " eliciting an auto-responsive combination throat clear and humphing as Mr. Daly moved the Piner piece to the middle of the desk.
"I was searching for the rest of your report on the Trustees at Hatton Place. I sent you out on controversial politics disguised as medicine, what do I get?"
With sweetened sarcasm, Daly proceeded to read portions of the article:

"Mrs. Hatton was dressed in an ankle length gown of beige chiffon, decorated with beige velvet rose leaves, greeting her guests personally at the door. All were first escorted to a piano reception in a front room where a profuse display of pink carnations scented the air. Music composed by DeBussy was played by a lovely accomplished young woman, Miss Elinore Carpenter...
...Guests were guided to the Dining Hall at noon, to places at the long table covered with beige linen and a light crochet overlay. Centerpieces were low and of pink carnations, spaced down the center of the table which terminated at a small stage and podium at one end, covered with rugs and flanked with parlor palms.
Dr. James Gower, Chief of Medicine at The Home for the Feeble Minded, took the stage along with Miss Carpenter. The room fell into a dead silence when Miss Carpenter was introduced as an inmate of The Home. Clearly disturbed by an unstifled gasp arising within the Parker-Hatton faction, Miss Carpenter briefly addressed the group on the subject of epilepsy, then was taken off the stage by Dr. Gower, delivered to a waiting driver back to The Home."
"Pink carnations and chiffon, Piner? This will have to go in the Society pages."
"Sir, if you had felt the room, I believe you would agree the undercurrents are darker than usual. Likely the whole story will never be read in The News or The Daily. I had an idea, and left the Hatton House to intercept the young lady with a request for an interview."
"It's unlike Dr. Gower to stray into controversy, I agree, Piner, especially since this was a mandatory function. Then?"
"She agreed to list me as her Visitor this Sunday. Undoubtedly there is something important she has to say which the Trustees don't want heard. I am thinking how to interview her without embarassment to either of us. She is fighting her own possible forced sterilization. She is very attractive, sir, and I admit it's my gut feeeling there is more news happening here than we can access."
It was Daly's gut feeling too when he started the paper.
6
Today felt like the best weather of the year, just too good a day to spend thumbing the pages of dusty Miscellaneous Records in perhaps one of the dankest of courthouse basements still in use. Gil could not begin any other way. The lighting was poor, and the crude frame shelving constructed to house the history of the county was crammed with clerical entries in various types of books, brittle pages out of place peeped raggedly from the tops and sidecovers of their bindings.
There was no particular index or guide to the room. Records workers, mostly abstractors, had to be brought downstairs by a clerk offering no clues to the system, all having been arranged in the basement before any present employee was even of working age. One table and a few chairs were provided. Once a visitor signed in on a wall roster, the clerk would return to the world of the living, upstairs, and those who signed in must cross out their name when leaving.
Gil was alone, for anyone with horse sense would, on a day like this, put basement work off till Monday. Alone amidst the looming bookcases, he fought to orient himself in time aisle by aisle. There were rows of old binders which had to be opened to see the nature of what might be a related series. By perserverence and luck he navigated into the dimly lit nook of 1908, groundbreaking for The Home for The Feeble Minded.
There had to be a granting of the land, a Deed. He found the Association Articles of the Trustees in a miscellaneous book. There were no official county records for "Carpenter" that he could apply. He moved to Superior Court and in 1910 found a Carpenter Guardianship indexed, A.P. Whitbeck, Tr. The docket would be impossible to retrieve without going through a clerk, triggering enough speculation among the secretaries to avoid their duties till quitting time.
At the work table Gil Piner copied into his notebook, book and page numbers, names dates, document numbers, addressses, and a draft of any text he found. The morning had passed and there was scarce time to walk at a clip to the library.
Up onto the streeet again, he was munching packaged crackers on his way, when he spied a familiar figure walking on the other side of Main. It was the driver from The Home. Gil paused in a niche which formed an entrance to the cigar store, thinking of whether to approach the slight blond man, who would remember him. Except, without hesitation, the man opened the door to 402 1/2 and disappeared into what Gil had often pondered as quite a curious presence downtown.
The gritty glass door opened onto a flight of stairs leading to a plain painted wooden door. It appeared to be a single office. From Main it was an unnoticeable blip along the block. There was one window with closed blinds. Faint signage on the glass read "U.S. Realty." He had actually first noticed the window when studying a photograph of downtown. He had been working in town nearly a year, walking Main everyday, without noticing 4021/2. Gil combed the real estate ads and found no indication the name was even an active one, yet there was an occupant. He had seen light through the blinds evenings.
He waited not more than fifteen minutes when the driver emerged from the door, picking up step with the foot traffic on the sidewalk as if he'd been walking all along. At the Masonic Temple, he turned north, out of Gil's sight.
Now, that is something strange. Gil was electrified. He had to squelch the urge to trail the man, knowing the result would be unpredictable, while the library would definitely produce its treasure in the The News. He needed to know more before Sunday.
Unlike the miasma of the courthouse basement, the county librarians had managed their collections systematically. The News, from 1893 to the present could be browsed with paper copies in hand. Occasionally pages were missing, but overall the historical collections were heavily guarded against misfiling, markings, or vandalism of any sort.
Elinore Carpenter would soon be twenty-one. The Home opened in 1910. Gil took a chance on 1907- he would read forward to the opening of The Home, then backwards to the year of her birth if necessary.
"What may I help you with today, Mr. Piner?"
Miss Clayton was ever so helpful when Gil needed materials.
"How about The News starting 1907. And if you aren't too busy, Miss Clayton, if you could bring me a current city directory to the reading room, my work would be cut out entirely."
Miss Clayton merrily led Gil to the reading room where papers hung on wooden rollers, lining the walls. Though clearly identified, she explained each section in exquisite detail, until Gil felt he might jump out of his suit.
"The walls are everything from the last twelve months. Everything prior to then is sleeved and stored flat, chronologically in the big drawer cabinets. Here you are- 1907. I'll bring a directory if you give me twenty minutes."
"Thank you, Miss Clayton, I surely appreciate the help."
This was a breeze versus the courthouse. Each cabinet drawer was labeled by year.
Fortunately, fewer issues were published weekly then, and Gil knew the Sunday editions would give him the most expedient overview. It was not long before he had noted A.P. Whitbeck, attorney at law, made frequent trips to the Capital to argue the placement of an institution for mental defectives in his city. Others wanted the facility placed centrally in the state, not way up in the corner. In the end Whitbeck won on the merits of the railroads and short lines, of which there was an enormous web surrounding town. It scarcely mattered for visitors to the home were sparse, and whenever possible, inmates went to their family home for holidays if their case allowed.
In December of 1908, the village of Siloam was quarantined by the state when a cluster of typhus cases struck most of the population. On the death rolls were John and Alice Carpenter, survived by a daughter aged 6. Gil went for the obituaries.
"John Carpenter, aged 31 and a farmer, and his wife Alice 27, a housekeeper leave behind a daughter, Elinore, brothers and sisters out of state, and several aunts and uncles."
As Gil was wondering about the lack of family names in the Carpenter obituary, Miss Clayton proudly came into the room with the city directory.
"Is there anything else I can help you with, Mr.Piner?"
"Miss Clayton, my cup is full. I'll return the directory at the front desk."
"Well, good luck with your work, and you have a very pleasant day. It is the best time of year now."
He was already in the current street directory, Main and Temple. 402 1/2 Kelso, Peter svc agency.
7

"I don't think I did well at all, Nurse Helen. Playing the reception was so easy. Then, when Dr. Gower brought me up on the little platform I was surprised there were so many people, all looking right at me. My mouth went cotton dry. I could not open my lips! I couldn't control it."

"It was just nerves, dear. We have all had it happen once at least."
The housemates were having their routine talk from 7:30 P.M. until 9:00 Friday evenings, the children tucked up right on time. Elinore and the nurse met at the table in the small kitchen. They were a little more than generation apart in age. Elinore was placed as an unpaid assistant at IC. She gave the nurse intellectual companionship along with her skills in office work and infant care. Nurse Helen Hazen, apart from her days away, in which she seldom indulged, had almost no contact with adult colleagues other than Dr. Gower and the Coroner. Likewise for Elinore, the dorm rooms were set-up for four girls- there were seldom three she could abide with long.
"I knew my statement, but I couldn't get the opening words out, they were stuck to the roof of my mouth. Somehow the next sentences ending up missing their connections. So I stopped speaking. I was afraid I had already proven myself defective. "
"You looked a very nicely-finished young woman dressed in your navy suit that day!"
"It's a beautiful jacket and skirt, so perfect with my white Swiss blouse."
"And the blue and brown hat band."
"Still, I am becoming more and more intrigued with choosing my own clothing once I am twenty-one."
Helen was thinking that men would be deciding Elinore's fate, if not her wardrobe, despite her lust to rebel and be free. At least Dr. Gower could argue the continuing need for a Guardian, based on medical treatments she may face. Without Dr. Gower, she would be downgraded a decade at a time by the trustee.
"Nurse Helen, something else happened before we left, Fritz and I. A reporter from The Daily asked me for an interview."

"That is wonderful! Better than a speech to the crustees. Dr. Gower couldn't have hoped for better. And you will speak to many people. There better be a picture with the story."
"I'm signing him in Sunday. He proposed bringing our lunch we can have in the family picnic shelter. Everything will look normal, won't it?"
"Why not? Only admin and staff have any cause to wonder. Make sure he leaves a business card in the dish on the sign-in desk."
Elinore laughed, so thankful for the wise woman's years of training.
"Now I want you to avoid Dr. Parker, so much that he doesn't even see you. Out of sight out of mind we hope for now."
"I will never let them touch me, Nurse Helen, I don't care what I have to do. I am eloquent, and strong enough, aren't I. All these years Dr. Gower has improved me with no treatments, as have you, Nurse Helen. How I could have lived here without your guidance? It is the living will of God, if anything. Then, I start to wonder where Cherrie's angels are?"
Elinore was aware of the peril, but it was this unique nurse, one suited for isolation and fierce commitment to the outcast, a woman who took unimaginable family plights in stride, who was prickling within over time running out for Cherrie. The innocent was a wanderer in her constructed neighborhood. A visit to Berthe's cottage was no different than crossing the gravel road to Mr. Baines' kiln room. She was as friendly and loving as a six-week puppy to anyone who spoke to her.
It was Baines who came, not to the Superintendent, but to Dr. Parker, two years ago, with a story he'd had to pull Bobby Britt and the girl out of a tractor shed. Bobby Britt was transferred away from The Boys Farm. Elinore spent some time each day showing Cherrie where not to step off the gravel road on The Home's side. It was her legitimate territory. She lived and worked in IC and the laundry. Behind the buldings to the gravel road's edge was her backyard, and doctor and nurse both argued for her right to be there undisturbed, or with friends from The Home.
Directly across the road was the wheat.
"If you see even the hat of a Home Boy from where you are, you must skip around to the common grounds, or go into the IC or laundry. Do not stop if they call out. Pretend you cannot see or hear them." Elinore gently instructed.
"The Home Boys like to talk to me."
"Of course they do, Cherrie. But Mr.Baines will send them away if he finds out, like Bobby Britt."

"Bobby Britt." Cherrie remembered.
Helen Hazen and Jim Gower, professionals with first-hand experience, as biologists, knew their position would be upheld most widely in their peer community, but there was no time to mount causes and fulfill their duties. What couldn't be believed was Dr. Parker's determination to be medically wrong.
Sterilizing Cherrie at fourteen would be unavoidably notorious. It would be an open invitation to prey upon the girl throughout her womanhood.
Dr. Parker wanted funding for the procedures to take place at The Home's clinic.
A bitter pickle, Helen thought. A county surgeon usurping authority over Guardianships, inserting himself into a State Home so benefits will enure to many in the county, against modern medical logic had stirred in her an inner fury, something to deal with without ever letting it show. The nurse was perhaps most skilled at maintaing her personality of placidity and calm in unnerving circumstances.
Elinore said good-night, swiftly washing up and changing to her night dress. The door between her room and Cherrie's was left open when Cherrie went to bed. Tonight Elinore closed it softly and hurried to the freshness of her quilts and pillow, the skin tight sheets, whitened with sunlight. This was her favorite place in the world. She called it her happy place, though sometimes it was a storm cellar.
Tonight she was worried, and as usual, softly sang a hymn well-loved at The Home.
"Not now, but in the coming years,
It may be in the Better Land.
We'll read the meaning of our tears,
And There, Up There we'll understand."
Nurse Hazen heard through the wall, pulling on her long jersey gown and surgical stockings.
As always, the phrases mangled her heart, every Sunday, for all who could sing or speak raised a joyful noise to close the service with it, rain or shine. She did not know how much was comprehended by how many in what ways, or whether it had beome a camp song.
She had no time to be sad, though, and tonight, in her own bed, Nurse Hazen did her best to muffle the bittersweet plea with an extended set of cycling on the back exercise, till soon both women closed their eyes and escaped into the sleep state.
8
It was pitch black outside Kelso's window. The mighty steam engine huffed across miles of black land. An occasional house light was seen through trees back from the easement. This part of the state some of the towns were so small they were scarcely noticed in passing, if there was a crossing gate. It wasn't worth closing his eyes before he would reach the city where he would have to unboard and get a bus to his destination.
The Field Office had been set up as a boarding house, whose matron was a member of Kelso's team, as were the housekeeper, cook, switchboard operator and driver. They were a self-contained unit, with an additional seven in-house agents working under a Supervisor. A twenty-four hour guard was stationed out of sight, but close to the house, mainly to keep watch on arrivals.
Kelso was an out office. Out offices were in bank cities, those places where by report, tip or other activity, investigations had been opened for specialized one man surveillance. Eager to meet with his colleagues, he was greeted at the frosted glass door with a matronly hug.
"Pete! What in the world? Come in. We can't wait a another second."
Phones, wires, and letters were used occasionally, mainly for misinformation. Actual visits to a field ofice or out office by someone in the service were never set in time. Newspaper ads and classified ads city to city were most useful. The paper was their bulletin board, advertisements scripted by professional writers to take up space with the most ordinary topics for the region of publication. Whether hauling gravel, or introducing the newest pills for women, a seasonal cipher kept the service informed without having to actively involve civilians. Many areas were still served by a single paper, and no one had as yet clearly defined how many papers nationally were owned by organization. At any rate, The News came to the boarding house by subscription, but Fritz's Friday delivery had left no time to let Kelso's team know he was on the way.
"Mina Jones! How is your house running along? That Cameo is splendid on you." He unwound his scarf, hanging it with his coat and hat on the hall stand.
"You might be surprised, Agent Kelso, how the power of being charged with supervising of daily living routines of colleagues is a level more gratifying than the office. I'm in the picture first thing mornings, at bed time, and all weekend., " Mina teased.
"But follow me to the inside room. Brodski is in there, though it being Friday, most of the others are on duty at the speak easys."
Inside rooms hadn't been built in town lot housing for years. They had no windows. The boarding house had been built last century. Its enclosed library was perfect for late hours at work, and privacy. A bored child innocently peering through the window of a boarding house and seeing a field office could precipitate disaster.
Mina Jones' House was as built into the surrounding scenery as the hundred year oaks. For all anyone knew, and only if they read the city directory, past the troughs of porch petunias set off by crisp white ruffled curtains in the windows, she ran her establishment for single gentlemen who traveled or worked as salesmen.
One would never expect Agent Kelso late on a Friday to be carrying a bag into an inside room at Mina's, where Brodski, an uruly mop of salt and pepper giant curls covering his face, was deep into his microscope.
"I brought you a treat, my friend," Kelso began.
"For Pete's sake, Pete! I thought you never come. You're holding up the whole office."
"Not so," Mina interjected, " he's had something in his eye all day, taking it out on anyone who comes in."
"So put this in your eye, as if I didn't want to know the answer long before now."
Kelso removed a slim coin pouch from inside his jacket. Brodski cleaned his eyeglasses and Mina disappeared into her well-kept house for gentlemen.
"Hold on," Brodski said, removing a desk from the front of a wall safe. "We want to look at this from time zero. In two years, we haven't been able to pan a single 1908 piece since yours. Philadelphia got a fine-tooth combing. Without the analysis, we'd have been shut down by now. "

"Don't forget there are nearly a hundred more, if we have to bring that in. But no innocent people caught in the fray."
Brodski returned to the table with a similar coin pouch from the safe. The pouches were then numbered by stamping, then placed above the corresponding coin. It was that simple: one and two. The twenty dollar gold coins were mint and identical to the eye.
"Relax, Pete. Metallurgy will do the work for us. Regardless of the engraving, the composition does not match the 1908 strike. I have never encountered or heard of the gold content being higher. This is what I suggest- we both already know the 1908 mint coin from Baines in 1921 has 3% more gold than what was struck. We can look at the details microscopically and form an opinion on wear. Though we don't know if both coins came from the same mold, so wear may not relevant. But we do know both came from Baines. We can't over-surmise until we get the chemistry back."
"Well give me a look, Brodski. I want to see anyway."

Brodski slid the microscope toward his colleague, anticipating the amusement of watching Kelso squinting, moving one eye or the other over the lenses, as though one just walks up to a microscope like putting on glasses, to focus a specimen.
Brodski adjusted the scope's platform for side by side viewing. Each coin beneath its stamped bag was then affixed on the same face with a label. (1) and (2). These would be the first non-viewing faces, each stickered side placed precisely on the slide. Brodski handled his specimens with complete focus, working without haste. Even with a mere (1) and (2), distraction could become the Achilles of a right conclusion.
"Okay, Pete. You get the first look. Take your time and write your notes."
"Then I'll do the same."
9
Saturday morning the women of IC were up at 5:00 AM. The night aide left at 6:00, having prepared the baby food cart for Elinore and Cherrie to takeover while Nurse Hazen rustled up breakfast for herself and the four toddlers in residence at the moment. How she managed it, Elinore couldn't fathom. She couldn't have done it.
There was not so much to manage for infant feeding as none of the babies were mobile, nor did they ever cry. Dr. Gower made his rounds at that time, observing each baby's swallowing.
Elinore did bottles, while older babies were Cherrie's pride and joy. There were fifteen hydroencephalics that day. In either case the little ones seldom opened their eyes and swallowed their nourishment by spasm. Cherrie's babies had the same food always, in little blue bowls. It looked like peanut butter paste in a way, but was more orange in color, and thinner. It slid right into the mouth from the tiny spoons. Nurse Hazen had shown her to wait till the baby's head tilted back into the pillow, and the mouth would open. That was when to feed.
She felt such tenderness for the helpless babies, shut away in just one room, never making noise. She kissed the mis-shapen heads, never ceasing to try and wake them. It was a suitable vocation for the growing girl. Despite her gullibility, the girl had responded to the inmates of IC at once. They needed her, Cherrie believed.
Nurse Hazen was quick to perceive a calling. She and Dr.Gower knew how rare an event this was at The Home. Callings of the feeble minded had to be recognized and fostered. They arranged the transfer from her dorm to IC.
In the family home, with support of the natural family, dedication to an occupational lifestyle was more likely to be sustained. Though this was the desired outcome and purpose for many inmates of The Home, once grown, all depends on acceptance of the family, if there is one, or an appropriate employment arrangement, if there is to be hope of social integration.
Cherrie had no family, but she adored the rejected babies no one wanted to see. She loved washing and drying sheets and bedding, and she idolized Nurse Hazen. Helen knew Elinore would not linger when she reached majority. Cherrie stood a good chance of remaining in IC as a service worker. She would not be able to pass the aide's test, though the work she performed was practically that of an aide, and meticulously done.
On the other hand, trained aides lasted at the cottage for a month on average. Nurse Helen Hazen worked in a setting almost no one could tolerate. She wanted it for that reason. Mental defectiveness had been her interest at school, a sparsely populated curriculum. She may have accepted her position at IC because she knew she would be left to herself, though in reality, caring for the deformed, hopeless and abandoned was her calling. Her brusque demeanor was a disguise. There were enough people around who believed the infants should not be fed until they died. She never let outsiders see her as sympathetic. Nurse Hazen was thought of as stern.
She believed it was her duty now to let Cherrie mature, occupied by her mission to serve this select group of humanity. Would she lose interest? Except for her rapidly budding figure, it was as yet unknown if Cherrie or how Cherrie was going to grow further in her mind. Dr. Gower tested her mental abilities as around eight years, when she turned fourteen. For The Home it was not a bad score, almost too high; she had to be allowed reasonable freedom to explore the boundaries of her community and to know or enter the various buildings.
It was her lack of resistance to the temptations of a child, her trusting all at The Home as friendly people, that exposed her to danger.
After the Bobby Britt incident, the doctor, nurse, Elinore, Fritz and Berthe formalized a watch amongst themselves. IC was covered, with views from the women's rooms and kitchen of the gravelroad and gate, and that corner of the wheat field across the gravel road. Elinore had duties in the school, and Cherrie had her own classroom during the school hours. If it were not a Wednesday or Saturday, her laundry days, Cherrie enjoyed wandering and talking to whomever would converse.
East of the facility buildings the gardens were cultivated up to the hothouses and cold frames. The hothouse doors faced the road. Further from the road and south were the Mullers' quarters where Cherrie could count on something tasty to eat and drink in Berthe's kitchen. Past the Mullers were maintenance sheds, then a wire fence. This was the boundary between the Home and Farm, though only the shared eastern border was divided.
The gravel road ran east to the paved road frontage of Baines house and entrance to the Boys Farm, the other boundary. Standing at the gate behind IC, the boys dorms, out buildings and Baines roof could barely be seen at the far end of the wheat, which grew westward into the sunset.
Baines never drove his motorcar on the gravel road. In his car he departed from his residence garage. But Wednesdays he made deliveries in his International, though he often had excuse to be close to the Home because of farm servicing sheds peppering the length of the gravel road. He had two kilns where something was always in the works. It was metal shop and ceramics for the Boys.
Thus was born an organized watch over the innocent girl. Nurse Hazen and Elinore covered the gate and clotheslines, Berthe the more southern sect, where the hothouse opened onto the road, and Fritz kept his eye on the outbuildings and wheat. Cherrie would not go past the wire fence on her side of the road which divided fields of the Farm from the Home. It was too far for her, while what lay beyond the fencing stretched into what may as well have been another galaxy. It was unfocused in her sight.
This Saturday, after their work, Cherrie and Elinore decided to survey the picnic areas, toting sandwiches and a bottle of milk, to choose the most appropriate place for the interview with Gil Piner. Near the dining room and separate kitchen buildings was a brick patio with eight long tables, covered with an A-frame roof. It was used for special events for the Home residents, by visitors, and in summer for light suppers outdoors.
Elsewhere on the grounds were a few accent stone tables and benches from which to enjoy Fritz's master gardening.
"Let's go to a table in the gardens," Cherrie drawled, her pleasure over Elinore having a visitor so great she took off at a pace, for she had a place in the gardens in mind.
It was by far the most beautiful table at this time of year, a petit stone table with stone benches set on a flagstone surface Fritz had artfully laid. The placement was in a slight nook in the hedges, on each side were old Bridalveil Spiraea. The two sat opposite each other, unwrapping their peanut butter and jelly sandwiches from the IC kitchen. In a breeze, tiny white blossoms of Spiraea dropped to the table, and were on the flagstones all around them.
"Isn't this pretty here, Elinore?"
"Cherrie, did you find this part of the garden by yourself? I suppose I haven't been very interested in the flowers this year. Yes, it is beautiful, and altogether not a good place for my inerview! I think having lunch on the big tables is what we will do."
"What is an interview for?"
"Well, I asked Mr. Piner that myself, when he asked me. Fritz was hopping up and down like a flea trying to get me to say yes."
"Ha ha!"
"Mr. Piner writes stories for the newspaper. He wants to write a story about the Home, because he likes Dr. Gower."

And not Parker, the young woman thought to herself. She had to stay out of Parker's view, living each day the past two years afraid of him.
"Dr. Gower took me to the special luncheon to help people understand the Home better. In town, people don't know about many things we in the Home can do, important things."
"Like the laundry," Cherrie laughed. "The sheets are really important in IC, aren't they?"
"Oh yes, very! What if no one took care of the sheets and blankets for the babies? "
"The laundry ladies don't want to do it. They told me. They said the babies use more sheets than a dorm. The sheets make too much work for the mangler. The way I pin the sheets they are flat and soft. I'm not allowed to use the mangler.They said one year it tore the whole arm off a little girl."
"I don't remember anything like that happening here! They are just making sure you will stay away. It is very dangerous. I would be afraid of it. Anyway, Nurse Hazen and I agree there is nothing so fresh and comfortable as Cherrie's sheets to climb into at the end of the day."
They were making their way back toward IC, though the laundry buildings were closer. Cherrie stopped.
"After lunch on Saturday, I have some work to do, Elinore. So I'm going on in. 'Bye."
Elinore as well worked two hours after Saturday lunch, in the unit office, where her window offered a full view of the clotheslines, part of the gravel road, and a section of he wheatfields on the other side. On the desk was Mr. Piner's business card where she had left it in the letter tray after first showing Nurse Hazen after the Wednesday luncheon.
"I should have signed him in Thursday or Friday. I'd best go to Admin and register him now, " she worried.
"Why did I wait so long? So, I can catch up here after this errand. I've nothing all afternoon. Though how mortifying if I didn't remember to place Mr. Piner in the Visitor Register!"
Tucking the card into her skirt pocket, Elinore Carpenter walked downhill, past the Dining Hall, past the lawns that turn in to the viewing grounds, to the frontage building of The Home for the Feeble Minded.
The Main Building sat in the middle of the plat, set back some 150' from the ends of an immense half-circular driveway letting out on each end onto the main road. It was an acclaimed work in architecture, for its ornate masonry, moldings and turret. Without Fritz Muller's Swiss-skilled hand with pruners and flowerbeds, it might have been spooky, imposing on a county road with nothing around but crops, pasture, and a spotting of the least desirable development giving way to spoil lands and wilderness. Though on postcards and public photos, with the residents and staff in a pleasant arrangement using the semi-circular drive, The Home was a magnificent achievement and had the apperance of the finest private sanitarium.
Fritz saw spied Elinore's stately presence as she was descending the long slope toward the Main. He was actually off-grounds. Superintendant Hornaday had called him to come spray for mites in some pruned evergreens around the entryway to his house. Though much closer to the brick road, the Superintendant's home was sited about even with the Main, allowing ample views from the house of coming and goings, few as they were on the expansive driveway, as well as residents and staff entering and leaving the building.
Nurse Hazen had not noticed Elinore was absent from her desk. Two babies had expired during the week and she was training the ward aides in the routine of sanitization and preparing beds, pressed by the county hospital wanting to transport two infants to IC right away.
On the other side of the Main and the gardens at the Muller cottage, Berthe was washing dishes whens she felt a stinging in her eye. Earlier she had heard Baines truck heading towards the outbuildings nearest the cottage. Baines was burning trash behind the buildings. Having left early to spray, Fritz had slid open the loading door, the morning was so warm, to make it more pleasant when Berthe would come out to weed.
She left her step onto the path to the hothouses where she could enter from the house side.
"He will ruin our plants, without even thinking," Berthe knew. She managed the wide sliding door facing the road on her own, shutting it off to barricade the wisps of smoke. Though her schedule was now off for the afternoon, already feeling overwhelmed with heat in the slightly ventilated greenhouse, she could not weed..
"As long I see the smoking, I will know where he is at least."
She did not trust the slick man Baines from her first sight of him. His expression had molded itself to chill the bones of any defiant boy in his charge. He never was dressed in farming clothes, or old clothes, and kept extra boots in his truck he put on if by chance he should have to step out into the mud.
However, now Berthe began to think about Cherrie, and the time, and that Fritz was not in the gardens. Elinore would have her eye on the gravel road, but Berthe could not be in the hothouse, and she was the one who knew that Baines was close to the Home. To put her mind at rest, she decided to walk over to the laundry buildings and get away from the irritating smoke.
Fritz had finished spraying earlier that morning.It had to be dry before the sun was too hot. Mrs. Hornaday asked him to move some pottery and help her level her tree bench. Now it was after lunchtime, he was hungry. He decided to try and intercept Elinore when she left the Main again. Why wasn't she in her office?
Saturdays and Sundays were the most anxious days for Cherrie's secret guardians. Most of the week Cherrie was on her class schedule or in the population. They knew Baines' Wednesday routine, but weekends the schedule was slightly relaxed on Saturdays, in anticipation of Chapel Sunday morning, Sunday Dinner, Visitors, then Vespers.
The agile gardener wrapped his sprayer in its canvas case and slung its wide strap across his body, hoping Mrs. Hornaday would not notice as he crossed the brick road, walked along a holly hedge to the corner, then turned left toward the drive up to the Main.
10
The Home for the Feeble Minded was architected by Masons of the 33rd degree, in the age between Belle Epoque and Art Nouveau. The turret of the Main Building was one of few in the county, highly favored by nesting birds.
"They can see everything that's going on here," Cherrie once remarked in one of her imaginative conversations with Elinore.
"Do you think they fly as far away as down town?"

"I suppose they could," Elinore mused, "since birds fly much further than down town when they fly south."
"Down town I see them on the phone wires, Elinore. They are listening to people talk on the phone."
On this Saturday afternoon, the turret birds were the best and only witnesses to the whole of a misfortunate play below them on the grounds. It was almost all at once that the commotion commenced.
Fritz was puttering around the cedars flanking the entryway to the Main when Elinore emerged.
Eastward on the Farm side of the gravel road, Baines was behind a tractor shed, tossing paper wrapped packages into a steel drum for burning . Cherrie, on her way to the laundry saw the smoke and could not resist. Open fires and smoke were never seen around the Home.
She was not supposed to pass Fritz's greenhouse on the gravel road, but the rolling bluish smoke behind the shed easily overcame all the careful training of Nurse Hazen, Dr. Gower, Fritz, Berthe, and Elinore. She switched her direction towards the laundry about the time Berthe had shut the greenhouse door, and turned back toward the cottage, and there was no one but the turret birds to see Cherrie stride swiftly on her long legs past the greenhouse toward the tractor shed.
The cottage being downhill from the road and laundry, Berthe and Cherrie passed each other unseen, the curious girl on the road screened from Berthe who was puffing her way uphill to the laundry buildings.
"Fritz!" Elinore called out as he pretended to stop work on the shrubs.
"I am all set for tomorrow. Mr. Piner is on my Visitor List for noon tomorrow, and I left his card in the basin."
"That is very good, of course, but where is Cherrie now?"
"Oh, she said she was going into the laundry, but I did not walk her all the way there, Fritz."
"Okay, let's go now."

And the two started uphill towards the laundry where they soon saw Berthe by the clothes lines, as the first piercing, eye-watering fallout from Baines' fire seeped into their lungs.
"What is Baines doing burning so close to us?" Fritz's fair complexion was red with fury.
Berthe spied the two hurrying uphill and scurried to intercept them, "Cherrie is not in the laundry. No one has seen her there today."

"I'm going to check IC, " Elinore managed to say without panic.
Fritz had already concluded ,"He has her. I am going to the fire."
"And I am going."
"No, Berthe, stay with Elinore. If it is something bad, we should not both see it."
For Fritz and Berthe were grateful for their employment, though without their Alpine expertise the Home would not have become noted for its splendid grounds. It would not have looked so wonderful on the donations postcards sent out annually. However, the residents were not part of their work, as laid down by Superintendant Hornaday. They could make friendships, but any matters of a resident's care or behavior was not to be discussed with staff or off-grounds. The couple had already jeopardized their security, conspiring with Dr. Gower and Nurse Hazen to keep Cherrie safe.
When Dr. Parker whipped up his corner of the state on forced sterilizations, it was inevitable that Elinore, whom the Mullers had known since she was eight years old, would go to Berthe with her fears, while Dr. Gower said he would find a way to keep her out of the loop.
Only the turret nesters could see the whole picture from their peak above the Home. In the interim of discovering both a fire and the missing girl, Cherrie reached the tractor shed where bits of ash were falling out of the air and a plume of smoke streaked skyward from around the back.
"If the Farm is burning, I have to tell! There isn't anyone here."
"I'm not supposed to be here," Cherrie finally remembered. She was going to cry, but made her way through the weeds to the back of the shed where Baines stood downwind of his offensive air, poking into the steel drum with a stick.
"Hi, Mr. Baines."
Taken off-guard, being caught at his fire by a defective, he also delighted in the circumstance which had led the girl so far from the Home.
"I thought the hay was burning, Mr. Baines. I didn't see anyone."

"You're not supposed to be this far away, are you?"
Baines dropped his poker and adopted a helpful demeanor as he approached Cherrie. He had to be very careful not to spook her, he knew from many experienced approaches.
"I'm going to be in trouble."
"Naw, you'll be fine. I won't say you were here. You just have to get yourself back. I'll help you out to the road."

Now he was close enough to put his hand on the back of her neck.
Cherrie was quicker, and a runner. The moment she felt the sensation of his skin she sprinted forward with all her might, before he could close his hand around her neck.
"Get back here, stupid girl." Baines chased her around the side of the shed onto the road, where she still had several yards on him. The toe of her shoe hit a large stone and Cherrie slid hard. hands and knees onto the gravel, just short of the greenhouse. Baines caught up to her on the ground just as Fritz came out onto the gravel road from behind the laundry.
"Oh, dear God," Fritz muttered as he ran into the fray.
Baines was yelling, Cherrie was on the road bleeding and crying.
"What is she doing down here? This is a Farm. We can't have them down here, especially her! I'm going to Hornaday right now."
"Elinore, Elinore," Cherrie was sobbing repeatedly. Her knees and elbows were ragged from the quarried gravel and she would not try and stand.
"Cherrie, don't cry, little dear, Fritz will help you." The tender-hearted man was trying to think fast how to not complicate the fact he knew Baines had chased her into a fall, and how get her to IC without being let go for interfering. Fritz had seen Baines slither the first gold coin into Cherrie's dress pocket. That was the problem, from his perspective. He confided in Dr. Gower rather than go to the Superintendant.

Baines on foot was almost to the northwest gate so he would have been seen by the little group waiting in IC. The fact that it was IC allowed the little cadre to form in the first place. No one wanted to know about IC. The rumors of the deformities deterred even Superintendant Hornaday. He never dropped in. But Dr. Gower spent at least two hours a day there and Nurse Hazen was the only nurse within several states experienced with the severely defective, who would take the live-in job.
Now the women watched through a small slit in the blinds as the infuriated Mr. Baines, stepping oddly so as not to damage his shoes on the road, while trying to maintain his angry stride, turned at the footpath behind the holly, towards the Hornaday house. Berthe and Elinor flew out of the cottage door onto the gravel road where they saw Fritz waving them to come where he was standing near Cherrie wounded and sobbing on the road.
Over years Elinore relied on Dr. Gower's training to confront the overwheming, to keep her focus on action versus fear, as part of her therapy to interrupt pathways to her seizures. Since she had never had seizures till a mid-childhood trauma, Dr. Gower believed they may be an induced nervous disorder, rather than symptoms of inherited disease.
"Let the brain control the nervous system, not the nerves control the brain," was the principle he gave her.
Helen Hazen was amused when Elinore discussed it her.
"I would say, control your emotions, don't let them control you. Though Dr. Gower's science is correct, I am interested to know more about the feelings and emotions system. As women we get blamed for it, and sold pills and supplements."
As she drew closer to the long limbed girl, bleeding and postured like a broken sparrow, for an instant, jabs of terror drained her life away into a fog of electric tendrils, so they seemed. Elinore was lingering on the brink of a seizure or fainting. Fritz, who had been trying to soothe Cherrie while keeping a proper distance, had no hesitation rushing to steady Elinore by the elbow. He had seen a lady swoon to the ground more than once, and to not help her could result in injury.
"Oh, Elinore, look at my peach dress! There's blood on it, and blood all over my socks," Cherrie mourned.
Berthe meanwhile arrived, taking her place by Fritz. In this situation, there was no one present authoized to touch Cherrie except Elinore, as her cottage mate and supervisor of infants.
Elinore dabbed her handerchief gently around the wounded one's beep brown eyes, and around her neck, where soot had stuck to her sweat.
"It is all right, Cherrie. We will fix everything when we get you back to your room. Let me see your elbows and knees, dear. Are you hurting very much?"
"It hurts Elinore. Mr. Baines is going to tell the Superintendant! I came too far. The smoke made me forget I was past the greenhouse."
"No, it is not your fault at all. Mr. Baines should not be allowed so close to the Home." Elinore was masking her true fury. Cherrie would have thought any anger would be because of her going out of bounds."Now, nothing looks like it is swelling, but you really skinned your knees. Can you stand up if you hold onto both my arms and I pull you up?"
"I can stand up, Elinore. I want to go to my room, and I want some bandages."
Fritz spoke up," Miss Elinore, unless you need us to get a nurse or aide, it is better that Berthe and I go back home."
"I only want Elinore, please," Cherrie cried with her best manners.
"Yes, go. We can go slowly, and hopefully no one will see us up on the road. She can do it. The aides would scurry around and put her on a stretcher. The stories would be endless. This will be our secret, Cherrie. Nurse Hazen and Dr. Gower will help us."
"I don't want to go to the Superintendant! I am so afraid of him Elinore!"
"Oh, he is a kitty cat, dear. He can not do anything to you. Maybe you will have to lose privileges is the worst."
Arms around each other's waists the two made their way slowly along the grassy bank edging the road, behind the hedges, past the laundry where clothes hid their course. They continued to the end of the cottage and circled around to the front door, altogether unnoticed as the Home below them was engrossed in its Saturday afternoon routine before dinner.
"Everything is normal except me, "Cherrie fretted to herself.
Nurse Hazen was ready with first aid in Cherrie's room, where the door could be closed and the aides could keep the toddlers away.
"All right, let's see. This looks like a run, fall and scrape, to me, how about you, Elinore?"

"That wretched slick man chased her, and was screaming terrible things. My poor Cherrie. She couldn't help it Nurse Hazen, there was a fire burning behind the barn."
"Aaaagghhhh! "Cherrie howled as Nurse Hazen spring droppered the hated iodine onto one knee. "No iodine!"
Nurse Hazen had to distract Cherries with questions as she systematically dressed the wounds.
"Cherrie, did you remember our Fire Safety Rule?"
"No."
"What about now, what do we do if we see or smell smoke?"
"We walk away and leave if it is inside, and find an adult. If you see it from outside a building, run and find an adult."
"Now, think carefully and tell us about how you skinned your knees and elbows so awfully. You're going to be very sore for a few days."
Elinore removed the scuffed shoes and bloodied socks.
"Cherrie, Nurse Hazen and I are going to very carefully pull your dress over your head so I can get it soaking. We don't want to touch your elbows, so hold your arms up very still and they won't touch the dress."
"This is my newest dress, Elinore, my new peach dress."

As the women, one on each side of Cherrie, seated on the edge of her bed, very cautiously past the elbows, then gingerly over the head peeled off the grimy sheath, a scrap of paper, the size of thumbnail became ensnared in the mesh of curls at the nape of her neck.
"What's this?" Elinore very carefully plucked the curiosity out of Cherrie's hair for all to see.
"Is it a stamp?"
"Yes, you are right!, " Nurse Hazen rapidly replied. "Let's put it away in a jar for now so we don't lose it."
The older women knew it was something else engraved, not a stamp, but without causing a stir hoped to remove it from Cherries sight and memory before she made a story about it, as well as so they could get a closer look at it later.
"Elinore, I'd like you to wrap her knees and elbows well with gauze, so she is padded."
Three familiar knocks heralding Dr. Gower's opening the front door resounded with his manly authority, bringing instant comfort and relief to the crisis. He was their only defender, the two women and a child-woman, supplying life to a handful of forgotten defectives and a ward of the terminally deformed. He was the only living man who knew and understood their purpose and importance.
Nurse Hazen met him in the front room where they could whisper alone briefly.
"Hornaday has called me, Helen, about Cherrie. Baines has made a complaint. He says she's a danger to the boys and herself."
"We had to get her calm. No sprains o breaks.She's skinned pretty badly from the gravel, but more distressed about going out of bounds."
The doctor turned down the little hall and opened the door to Cherrie's room. She was laid out on her bed like an automobile accident victim, with plenteous guaze showing past the sleeves and hemline of her tie-on gown.
"Hi, Dr. Gower."
"Cherrie, what has happened to you?"
"I fell on the road when I was running."
He gently moved her chin side to side and aimed his light into her pupils.
"Why were you running?"
"To get away!"
"To get away from where?"
Cherrie risked the pain moving her arms to pull her quilt up over her face to hide. "The barn."
"I see. The barn is on the Farm. Why did you walk that far?"
"I don't know! I was going to laundry hour and I saw blue smoke near the greenhouses," came the muffled voice beneath the quilt. Then it was more, and blacker, but I saw it was far away behind the barn. "
"Then you started running back to the laundry and fell?"
"I forgot the rule, Dr. Gower. I went to see the fire. And Mr. Baines was there. He was mad, then he said he would help me back to the road. I started running and he started running. "
"I understand, Cherrie. Here is what I want you to do. Until you don't need big bandages I want you to stay in IC. People will ask questions if they see you, and then you know what stories they make of it! If we are very quiet, no one needs to know about what is your private case."
"Then I don't have to go to Chapel tomorrow?"
"Oh, no. I don't think you will feel up to it. And I want you to stay away fom the babies until I see some healing."
Her face emerging, Cherrie could not stand another moment of her torment, "Dr. Gower, please don't make me go to the Superintendant."
"Cherrie, you are my patient. Don't get worried because you forgot the fire rule. Nurse Hazen and I are in charge of you. For now, you remember my rule to stay inside IC until I tell you. It is not punishment. It is to stop stories, okay?"
"Will I be in trouble?
"Not if you stay out of sight! And that means the sight of Mr. Baines and Mr. Hornaday especially. I'd like you to try and nap now, so I'm going to close your door and go out to the kitchen and have a coffee, if I can get one. I'll see you tomorrow, Cherrie."
"Good-bye, Dr. Gower."
11

Inside the stately home on the corner of Main Road and the brick road, Elliot Hornaday paced his study gripping a brandy, waiting for Dr. Parker's telephone call. He was rattled by the angry encounter with Baines, storming onto his territory unannounced. Each man felt the other to be inferior. Hornaday detested Baines' ignorance, and Baines believed managing an institution for defectives was as insulting a state job as could be acquired by the educated.
Anticipating Baines, he practically had his hand on the receiver when the ring came.
"Parker, it's time for you to call a meeting. We've had a situation here you might find useful to the cause."
"It's Saturday, Elliot. I hope it is useful."
"Baines has just been here shouting about the fourteen year-old girl. She was on the farm playing around a tractor shed. If something happens to her with a boy, you're to blame, he says."
"What are your dinner plans, then? I'll make it an emergency dinner, and no wives of course. Venetian Room at 8:30?"
The heat of the brandy strengthened Hornaday. He would not ordinarily dine in the Venetian Room. Parker dwelt in a strata some layers over Hornaday, though the Superintendant was not without importance to the community. The Home was an important source of state funds and donations which were held in the county banks.
"Fine, we'll be there. I hope you have enough time."
Dr. Parker emphasized his authority by hanging up with no goodbye.

11
In the Muller cottage, Fritz and Berthe held hands across their kitchen table and said a prayer for Cherrie.
"Berthe, oh I wish you had not seen her on the Farm land. Even I did not want to see, but the poor child!"
"It is all my fault," Berthe was weeping, "I closed the greenhouse, or I would have seen her going past.What will Mr.Baines do?"
"To us, nothing, my dear. I want you to say nothing to anyone. I am going up to IC and see what has happened. Put on our supper, and when I come back you will hear about Cherrie."
At the larger kitchen table, in IC, Elinore, Dr. Gower and Nurse Hazen were gathered around a microscope when Fritz arrived at the back door.
"Should we hide this?" Elinore asked quickly.
"No point. He knows everything else, "Dr. Gower replied, "and excuse me for saying that we may benefit from having another man as a witness if we need one."
"And so what is this?"
Fritz was upon them before they could have concealed their doings anyway.
"Fritz, it is a piece of something Baines was burning." Elinore giggled a little, "We found it in Cherrie's hair."
"What do you think, Fritz? " the doctor invited, moving from the chair before the microscope.
The gardener was not inexperienced with scopes and magnifiers. In Switzerland he cross-pollinated, examined seeds, and now he was thinking what this paper reminded him of-
"It's not money. I think an engraved note or bond. There's no color, like the paper in the railroad bonds. How is the girl, Dr. Gower?"
"She is mostly just frightened, Fritz. But we are going to change her schedule. No more coins. After school, she'll do her sheets on Tuesday and Friday afternoons. But for now I want her to stay in so no one sees her wrapped up in gauze. She needs the gauze to protect those scrapes from more harm. In about a week we'll re-evaluate, but Nurse Hazen and Elinore, you'll have to keep her occupied, on top of everthing else."
Fritz re-focused the microscope for a last look at the scrap. "What about this?"
"I'm taking care of it." No one knew of Agent Kelso. "It makes me wonder," the doctor went on, "if this is why he was open-burning out in the crop lands instead of his usual site at the loading area. I don't think he expected to lure Cherrie with this- she just caught him by surprise."
"Dr. Gower, tomorrow is my interview with the newspaper man."
"There's no doubt you are thoroughly prepared to supply facts. He's not coming for an interest story about life in the home, Elinore. He wants information to counter Parker's statements. He's astute, picking you out right away for the deeper story."
"There's not another woman here more qualified to speak for them all, or with more at stake," Nurse Hazen added. "This is destiny. Don't be embarrassed by the biology. Hah! I bet you will make him blush with a practical discussion."
Dr. Gower packed up his microscope with a small sample bottle holding the scrap.
"I'm going home to call Libby. This is a woman's cause as enticing as any. Perhaps some press might bring her around back into our lives. I hope there is a photographer."
The group parted down their separate hallways and out front doors and back doors, as Cherrie slept away the afternoon.


12
Traces of the disastrous smoke of earlier in the day now carried away, Fritz inhaled deeply the vapors of Berthe's chicken and noodles as he neared the little house, trimmed in neat flower beds, on every side. It was a wonderful house to have, compared to many, he knew, but it was not theirs, and the man had never been comfortable, free of unseen threats which could uproot their household in an instant.
"Cherrie is fine, my dear," Fritz smiled with assurance as Berthe turned anxiously to study his face.
"Fritz, are you telling me the truth?"
"Of course, Berthe. She is too fast for Baines! But, he has gone to the Superintendant about it, and told we don't know what kind of story."
Berthe placed a savory steaming tureen on the table and firmly guided Fritz into his chair. Serving the meal, she could not hold back the torrent of thoughts she had been dealing with while her husband was gone.
"Fritz, I want Cherrie to be part of our family, and for us all to go to a new place. I know you love her too, Fritz, and think how she will help us, as our own child would. She can't stay here. I know what will happen. They will do the operation, but it will not change her figure. She will be raped always, and I cannot live to see it."
"I do not disagree with you, Berthe. It is the 'new place' which befuddles me, and how we could adopt Cherrie. It is a wonderful idea except for those two not so small complications."
"My wonderful husband, you have had this same idea!"
"Hmmm. Yes. It appears so, and now is the time to talk about it seriously Berthe. To live on our own, I can take jobs through the universities, or, at worst be a contract gardener. In that case we would have to live in town somewhere."
"Then of course you will not be surprised if I tell you I have also made inquiries to my cousin Marianne."
"Do you mean the cousin with the florist shop which is the talk of her town-"
"-which is seventy miles from here," Berthe continued the sentence.
"You know what an eye I have for flowers, Fritz. The shop decorates for large occasions. Marianne is sympathetic. Cherrie has been trained so well. In the shop and hothouse there are chores she already does. There is a whole routine waiting for her- a real life!"

"Have you thought, too, that Cherrie is not going to grow up, and always she will need someone to watch her? Berthe, this is a permanent step."
"Okay, then think about us leaving to have our own house one day. Elinore will be gone. Dr. Gower may leave, especially if Libby wants to go. Cherrie will have Helen and that is all. Helen will never leave. We are her best company, all of us together. She has her classes, Fritz, but in all these years there hasn't been a close match for Cherrie to have as a friend. "
Fritz chuckled lightly. "Okay. More soup, please Berthe!"
"If we had had babies, Cherrie might have been born to us. Wouldn't we want her to have the best life she can, to find God's place for her? I will not think Cherrie is a mistake of God."
"Dr. Parker thinks so."
"That is heresy."
Berthe had been making their coffee as Fritz filled his deep pipe.
"Then what stumps me Berthe is the adoption. When to do it. Yes I have been thinking like you. Dr. Gower is her guardian, naturally he would help us in every way. But most everyone else will interfere, making things difficult for him. Cherrie is a gold chip for the Home if Parker gets funding for his clinic. He has already had her photographed."
"Oh, Fritz, no. It is time for her to go now. Which is why Marianne has found Mr. Spotts for us."

12
Dr. Gower left IC for the dining hall where he sought out Mrs.Hawkins, the supervisor. Since Libby had been gone, Saturdays he had accepted her kind offer to stop by before the dinner hour for a generously packed meal box to have at home, hopefully with a quiet evening.
"Your favorite tonight, Dr. Gower," the matron glowed from beneath her bushy mop of white hair. "Chicken and yellow gravy over rice, string beans, corn bread, and I packed two bowls of cobbler, one for your breakfast."
"Mrs. Hawkins, your scrumptious dinners are the kindest sort of comfort at the end of the week. You can see I've become a little lighter without Libby in the kitchen."
"Well, we do our best here you know, for the residents. A lot of them won't eat anything if it isn't very tasty. The food has to taste good. "
"The aroma from your picnic box is credential enough! Thank you very much, Mrs. Hawkins. "

"Hurry along before it cools down, Dr.. And if you need meals another evening, let me know."
Libby's absence from the Gower household had induced reclusiveness in her husband's routine, time alone he needed for ongoing study, time to fortify himself against an opinionated group of overseers who understood none of the medical nuances he struggled with. He would not allow a housekeeper in without Libby, so he had been living as neatly as possible, mostly in his office, and now, somehow, living a secret life.
.....

13
Downtown had taken on a blush ambience Saturday evenings, and every evening since the gas lanterns had been replaced by The Town Street Light Company. About 70% of the lights were functional. Finnell was President of the concern which in his favor he had litigated into existence, then litigated the gas lamps out of existence. He had also litigated the Home for the Feeble Minded to be placed in his far-off county, "too far from the federal arm of the law," an Indian agent once wrote The White Father.
The Home was bread and butter for a few of the Bank directors, whom the bank entrusted with state funding to become contractors of the Home. The Trust Department managed any private funds deposited for the use and enjoyment of residents, if such were the case. The majority of the residents were wards of the state. For these, the Donor's Trust was managed to pay for deficits in school and housekeeping supplies not covered by paying residents.
Finnell was related by marriage to Dr. Parker, and to Whitbeck, the Bank President.
"At least Baines will be shut out of the dinner," Hornaday thought, to console himself. " He is not their society by a hoot.'
Baines was a cousin of Parker. The Superintendant will not be able to complain about the nature of today's invasion, when Baines without notice stomped onto the Hornaday porch, calling out without knocking or using the bell.
"Hornaday! You have trouble, Hornaday and it's causing me trouble, and I'm not having it!"
The Superintendant's imposing figure came into focus behind his screen door.
"I'd invite you in, Baines, but Margaret has a spring cold. Though, whatever it is we have to discuss, perhaps we should walk 'round to the back terrace for privacy."
"This has nothing to do with privacy," Baines growled threateningly, though he trudged behind the more respected man as suggested.
"I've eighty boys under control down there, no aides and nurses, or gardeners such as you have here. Why can't you keep your retards off my farm! That girl-woman is a danger to my boys, and to herself. How many Bobby Britts are we going to have, punished because of her? Today I caught her on the Farm, fooling around the tractor shed."
"She never walks past the greenhouses."
"Exactly. She didn't before, and now she is. What happens if she gets down to the dormitories?"
"I'm certain there is a reasonable explanation, or way we can amend this. I am very sorry, Mr.Baines. I agree no residents here are safe on the Farm unsupervised. But this is special circumstance. Please give me a chance to ask around here what happened."
"Nah, too late, Hornaday. I'm going to slam you my own way."
So here he was, catapulted from a usually well-needed sedate Saturday evening at home with Margaret, to looking down dimly lit streets for the town's most glorified hotel. The Venetian Room is a place the practical-minded man would never have chosen, much less his table of dinner companions, all at once, that is. There was no doubt in Elliot Hornaday's mind, Parker's facts of the day would be thoroughly colored by cousin Delbert Parker Baines, though the dinner meeting would exclude him.
And there they were- the pillars of town framed by marble pillars, against a backdrop of silver-leaf wallpaper, pink linens, and various chandeliers. Perhaps they had agreed to meet before the Superintendant arrived, as he noted from the front desk they looked obviously settled in with partially consumed drinks, crackers, and butter dishes on the table. It was precisely 8:30.
"Am I late?" he queried as the group partially rose to greet him."
"Sit down, Elliot, what will you have to drink? "
"Plain tonic water, I think. Chapel tomorrow and Visitors, you know. I'm usually ready to retire not long from now."
"Well, we went ahead and ordered the roast beef for everyone. We'll make the dinner worth your lost sleep, but we'll still get down to business right away." Finnell, as lawyer, generally spoke for the group except, when Parker needed to exert his medical authority, and he generally asked all the questions for everyone as well.
"What about this afternoon?" was first on everyone's mind.
Elliot cleared his throat. He hoped with all his might he had blinded Dr Parker by playing sympathetic to his politics, for he constructed a snare for Baines. "There was a misunderstanding and small accident concerning the adolescent girl in IC. It is staff and I who must remedy and live with the situation, Mr. Finnell. I'm dealing with this through Dr. Gower who insists the girl should not feel threatened, and he is physician and her Guardian."
"And I am trying to ward off the disaster of rape or unexplained pregnancies in our institution to house defectives in their own place. Most of them should never have been born to such a quality of life. Breeding is out of the question! This girl won't be the first to pop up with a body that could become the subject of the Boys Farm," was Parker's prepared statement.
He went on, " And she caused one of Baines' charges to be transferred out but a few months ago. She's fourteen now, and friendly as a piddlin' pup to anyone who speaks to her."
Elliot took his shot. "Dr. Parker, I understand Mr. Baines' intolerance of any resident of the Home being on the Farm, we all know why it is necessary. I said there was a misunderstanding- we have to watch over the mobile residents like children, regardless of their age. The girl went just over the boundary of the Farm because Baines was open burning behind a shed and putting out quite a smoke, I was told by Dr. Gower."
"Burning!" Whitbeck interjected with a note of alarm.
"Yes, that is the point," Elliot pushed forward, "his burning is done 40 acres from the Home. He argues that my residents pose danger to themselves on the Farm, but it might be said he created a dangerous attraction with smoke so near the Home, and near a structure bordering their wheat."
"Nevertheless," Finnell summarized, "the girl was on forbidden Farm property, so the offense is completely on your side Elliot."
"I'm not certain we can afford to wait for the project of annexing a sterilization unit to the Infirmary to be complete. It could be more than a year from now. Besides, the first hurdle is the governor. I'm off to the State House in that case." Dr. Parker fastidiously dabbed the streaks au jus from his chin with a pink linen napkin.
"What do you mean,?" Elliot asked.
"I mean we have hospitals eager to be part of our trials. The stockholders get paid."
The group finished their meringues jabbering about city county business, though Elliot was not privy, or interested. He was State, and, was appointed for his outstanding qualifications to the highest post he could hope to reach. Men like Hornaday and Gower were needed to promote the Home to donors or benefactors statewide. Unfortunately Dr. Parker was a barrier to the professional camaraderie he might have shared with his neighbor and associate Jim Gower. It would be easier to remove Hornaday's appointment than break Dr. Gower's contract, even with Finnell's hammer and tongs.
Gower had peer-reviewed articles opposing forced sterilizations; Parker had an obscure local High Society whose tentacles were inter-continental.
Hornaday's security was maintained by not questioning his Chief of Medicine so as to not become aware of anything contrary to Parker. He only wanted to know from Parker the social influences on the Home now and future, and from Dr. Gower, he only wanted to know the health status of the community.
Dr. Gower had never had a problem for superintending. Now he had to break silence with the Superintendant about the burning and trespass, to shield Cherrie. He had never, at the request of a Treasury Agent, reported Baines' Wednesday encounters with Cherrie at the northwest gate.
IC, Fritz, Berthe, and Dr. Gower were one big secret unto themselves. Fritz, Dr. Gower and Agent Kelso were another compartment of three. None of the ladies had information about the gold coins once they were given to Fritz. And Dr. Gower did not know anything beyond the name Mina Jones.

14
The doctor of medicine strode home quickly, and made himself comfortable with Mrs.Hawkins' comestibles. Leaving just a small lamp on in the hallway to light the stairs, he settled into Libby's plump armchair in their second-story room, for telephoning.
Though no phoning to colleagues, discussing medical work with a cronie or two.
Work as Chief of Medicine at the Home has changed, not what he thought it would be, Jim Gower tried joking to himself as he arranged phone books. He could not extract himself from it as not relevant, because the social considerations for girls like Cherrie who could grow to live in a family home and earn her keep, spanned seven years or more as a resident in the Home, from the onset of sexual maturity to a possible adult transition to semi-independence, or independence as in Elinore's case.
He was rankled that Baines believed he was free do what he wanted in his county position, as a Parker relation. How could he ever move against Baines when Finnell was the most powerful lawyer, possibly in the state, with similar relatives in other states? Baines in fact initially started trying to get close enough to Cherrie to talk to her when the sterilization crowd broke into the town media as a chapter of eugenics movement, Dr. Parker the authority.
The group on their own carried eugenics texts on family counseling, hygiene and population health into the realm of extirpation of what may be undesirable segments of the population. Dr. Gower did respond to his invitation to speak, but he may as well have been trying to end the slave trade.
Parker did not contradict their discussions when they wandered into the subject of sterilizing criminals and the pauper families. Parker was not a researcher. He was a general sort of doctor who lumped disorders of non-genetic origin together with the inherited. Serving the interests of the society which supported his family was his role; it was industry which grew the town.
First he dialed the Muller cottage.
"Fritz! I think that Baines will cause trouble, because you and Berthe knew he was chasing her."
"I think the same thing, Dr. Gower. Berthe and I have been talking- Baines should be the one to go, the most dangerous solution. This is not either of our work at all!"

"I agree. We have to hope Kelso will do it."

"Cherrie is going to be used one way or the other if she stays in the Home, Dr.. Berthe cannot bear that. The child is dear to us. I have to tell you Berthe has paid a lawyer in the next county to adopt Cherrie as our daughter. Our ages are right. There is a house and work waiting with Berthe's family. Though I hope to find conservatory work, maybe. But we are ready, for certain, with your help."
"The county is in this state?"
"Yes. About seventy miles south and east. Berthe knows her work! Mr. Spotts has the papers for our part, we only need your Guardian's papers."
The Home was seldom a hunting ground for children to adopt- word of mouth generally assured the most capable residents, if oprhan, were taken into large families needing a hand. For medical and institutional expediency, Dr. Gower was made Legal Guardian of all orphans. The few specialized adoptions which had taken place during his employment were compassionate occasions. No one of bad intention would have passed the doctor's expert scrutiny. His wards were the most vulnerable of all orphans in the county, and the chance to make a good placement was a jewel. Adoptions were a valuable statistic for the Home.
"Seventy miles is a journey- a long time away. I would like to sign and notarize the papers in the county where she is going. What about asking Mr. Spotts to meet at a courthouse as close to here as possible, but over the line? Thursday or Friday, if possible. Can you be ready?"
"I was thinking, whatever happens, when the dust settles, I can come back for anything we leave behind. Doctor, I wish you could see Berthe weeping for the daughter she will have."
"Hopefully it can be late next week. We can't talk about it to her until we are on our way away- how do you think she will react? This is the Home and routine she knows. I have to take responsibility as her Guardian and doctor, knowing what we do about Baines. Have Mr. Spotts contact me in the evening this week, please."
"This is the best for all, isn't it? We could stay here, but why should Cherrie not have her chance to live in the big community?"

"To not be butchered," the doctor heard Berthe fervently shouting from the background.
"That is why we will not be blocked," Dr. Gower went on. "Paying potential school families want evidence their child or relative can be taught and trained, and can give love, even to God, like Cherrie. What we have planned is adoption into a family who loves and understands her, integration into a useful productive life, opposing Parker's campaign to use her physical appeal as reason to subject her to surgery, pain, and invasion of dignity. It is possible Cherrie's offspring would have average or more intelligence. We have no early history to know what conditions were present during her birth, what her care was, before and after, or whether she may have ingested poison ever. I will be calling Libby tonight too. I need her back. I think the ladies will benefit from her support, and Libby needs to be part of this too."
Exhausted from the intensity of his first call, Jim sank back in the soothing chair to examine with a magnifying glass and a light tweezer, the burnt paper he had squirreled away from IC. To not be burning paper waste in the brick-walled burning bay was suspicious enough, as though this were something he didn't want the boys to see. It was typical of Baines' contemptuousness for the Home, to smother the tender greenhouse shoots in acrid smoke. He was rude to Fritz both as neighbor and fellow agrarian, though Baines' agricultural skill was directly related to whatever level had been reached by the waves of errant boys passing through, brought from their home farms.
The Boys Farm had garnered years of plaques, trophies and certificates to display, as a self-supporting, profitable project of the county, able to produce a fine income and house for Mr. Baines, marketable crops and hay. Many a boy floundering in vandalism and violence was reformed sufficiently by the age of twenty-one to become a farmer entrusted with a tenancy.
The Farm owned securities managed by the Trust Company. The Farm was given a special tax exemption for all state, county, and federal taxes due to its multi-faceted uses for youth correction without public funds. Baines gave his receipts to the Bank and deposited his pay checks. Baines never saw the accounting work. Regardless of what people may have imagined about the scheme, no one believed they could safely claim a public right to view the Farm's fiscal accounting. The Farm was Bank and Trust, Finnell territory, and as far from town as possible anyway. People were made to feel grateful the unpleasantries of the county had been distributed so well by the founders that today's families were free to live their lives with fewer worries.
On paper, the 640-acre Farm had no Board, no yearly reports or pamphlets, and was deeded to the Trust Company, Tr.


...
---
Notes
6/23/2019 Supernatural You
The American Age of Reality Entertainment is coming to a close, overshadowed by evening news Reality, and somewhat shamed by the run-on offering of "characters" without classical theatrical, dance, or voice training as Entertainment once required. We prefer stories with a supernatural principle, although "religion" is criticized as a supernatural crutch, and God sometimes criticized as a supernatural group wish.
Personally, I am interested in the supernatural aspects of brother Osteen appearing in the Wells Fargo Center in Philadelphia. There will be quite a head of Allen County supernatural steam beneath the evangelist in Philly- from the wealth of Little Turtle, who once strolled its streets dressed like the wealthy, after death subsumed by the Northwest Bancorporation, to the home of the original James Bond, ornithologist b. 1901. This is not the same James Bond, father of Rosemary's Baby, Richard, my North American Half Cousin. The Philadelphia Bond was author Birds of the West Indies, whose purported Bond name was used with permission by Ian Fleming, who had an interest in Bermudan birds. However we can uncover this Flematic enigma on the back cover of Birds, First American Edition published 1961. The James Bond pictured on the back cover is in his forties at most, with jet black hair and the body of a much younger naturalist than any James Bond b. 1901.
In 1901 the Norfolk and Western Ry was in receivership for the third time since its construction over the old Wabash and Erie Extension Canal bed, and placed into the hands of Capt. Michael Valentine Fleming, father of Ian.
There are still Fort Waynians who know stories about the Norfolk and Western Ry, by virtue of a long life in Allen, just as I grew up listening to the grown ups go on for hours about the Florida East Coast Ry, aka The Flagler System. It has been a plaque of financial corruption since 1913, the Federal Reserve Act. That is when the stock was sold.
Walt Disney was born in 1901.
So with our old time Allen Bonds and Flemings, at least three Secret Service agencies in town in 1927 before the crash, is it so hard to see 1978 Shamrock (Fleming and Disney) buying Central Soya in 1985 with Douglas G. Fleming and Roy E. Disney signing the papers, return to Baker and Daniels, while the Kryder securities of 1976 disappeared, managed by Thomas M. Moorhead, Baker and Daniels?
Is it not supernatural that the Walt Disney Company incorporated in 1938 nine days ahead of The Suburban Building Company of Fort Wayne Indiana, Frank Kryder president? And that Raymond Disney and Frank Kryder were movin' and shakin' around the country in Atlanta and Woodland Hills, as Realtor Board officers before Minnie Mouse put on her first dress? While they were planning towns, D.W. McMillen, aforetime president and founder of Central Soya, was busy in Pennsy as president of Central Sugar.
Why were the Beagle Boys always moving loot around in vans?
Why did most of the land purchased for Walt Disney World originate from bankrupt railroads?
Why did Pepsi lure its way into Disney World while North American Van Lines was being sold by Frank Kryder's kin to Pepsi?
Those in Allen County who locate tombstones and visit graves may want to take a peep at the fortune in marble Shamrocks festooning the stone of Donnelly P. MacDonald, president of People's Bank and Trust in the Kryder days. Specially commissioned and shipped from Ireland, most would say the elaborate floral monument celebrates his heritage, but to me it is MacDonald's greatest contribution to his country- a permanent clue, most likely, with reference to Shamrock, a caper which devalued his family-owned bank in the merger of Anthony Wayne Bank, Summit Bank, People's Trust, and National Bank of Detroit, Chicago.
AWB was founded essentially with Kryder mortgage securities. Its bookkeeping department moved into the Kryder offices at 215 East Berry.
But Shamrock Family Funds 1978 triggered events in fast food, for example. In 1978 tomato prices in Florida were frozen for almost twenty years. The biggest buyers of tomatoes being Burger King and MacDonald's, and Florida tomatoes being essentially inedible on their own, the price fix fostered actual slave conditions for pickers housed in trucks and found chained. https://ciw-online.org/
Shamrock is a clue, and it is supernatural that Shamrock Inn, Georgia was incorporated the same day as the Ford Foundation.
5/31/2019 These Are The Latter Days
Jeremiah says, "In the latter days they will talk of these things." I know I am in the Latter Days because I can't stop talking about that which was.
This is the marvelous thing about Eternity- we cannot conceive it, because scripture causes us to divide Old and New, B.C. and A.D., Past and Present, Former and Latter, and so we cannot connect Yesterday, Today, and Tomorrow, unless we are scholars following the money since the Crucifixion. This I learned the Christmas of 1972, three months after losing Katherine. A television commercial was running that season to the lyrics "Money Makes the World Go 'Round" while a model with platinum hair, wearing a white mink, strolled a glamorous mall, then slouched around on the hood of a Jaguar, counting her diamonds. It was a difficult and dismal holiday.
That was 1972, people, when we were asked to turn our thermostats up or down, waiting in line for gas. Minks were still something to want.
But in 1932, family folks in Allen County were having to borrow money for coal to buy it in advance. The lenders were of course, Shoaffs, Barretts, Flemings, Bonds, McCullochs, and Ewings, same ones as created a divide in the Miami and Pottawatomie, robbed the Richardville Reserve, and orchestrated coal shortages by hoarding it in warehouses. These are probably a nest of the best-disguised oligarchs in America, mostly Latter Day Lawyers . No one would suspect what lives on Berry Street. Because most of your life you are worrying about paying these people off, one way or another. You owe them for your mortgage, insurance, car, fuel, food, drugs, financial fees, and medical practice, if you are a new doctor. Those are just necessities. If you are hooked, you pay them for cigarettes, booze, and opium, by the long route to Singapore. You pay them for Disney, Pepsi, and your Lincoln Continental Bank of Illinois.You owe these barons because they are descended from aggressors by tradition who brought their ways with them to the New World, got into government, and enriched themselves from the inside the minute our country was organized. They got the best lands from the BLM as soon as surveys were complete for minerals and gas and the Union Pacific student council took control.
So I don't see any AllenCo Barretts, Bonds, and Ewings out there in Fred B. Shoaff III Winslow rubber life rafts helping people off their rooves. They'd like to sell the government a fleet of manufactured housing right now, but not to help the homeless. I've been thinking we all ought to live in manufactured housing- less of a footprint on the building site, more disposable, and made of recycled steel product. It's the landscaping that makes a homesite, anyway. Maybe if people didn't need so much globs of molded concrete, impractically high ceilings, immense windows, and building jewelry on their permanent structures they would spend a little more on a bush, tree or shrub. As a lifelong Garden Designer, my career was doomed by 600 yds. of peach silk flounce window treatments, $24,000 wicker sofas, home theatres, and things people need more than a beautiful garden to look at or to present to others.
And something has to be done with those railroad cars, the ones with the 499-yr leases on them. I think they're cute. Maybe Norfolk Southern would spare me a couple to retire in, considering I was robbed by Kenneth W. Maxfield, et al. And I'm sure North American Properties has some spoil mound for siting my freight cars. However, I am not paying you goons one cent of rent, you can count on that. I have a Maker and Redeemer to settle my account, coming soon. Women shouldn't be burdened with money.
We regulars all could be living in their junk industry much cheaper- homes of annexed freightliners, moving vans, using storage units of conjoined washing machines, freezers. Actually, on the AMTRAK you can see people living just that way along the RR easements. Though their refrigerator houses and toilets on the side of the track have not been made into any big reveal you'd want to see. That's the plan.
Whatever "Acts of God" come along are always turned to profits by our oppressors who can manipulate anything, from crashes of the Farm Credit system, or the "market," to expensive crises on land far from our huts and lean-tos. Therefore, unless we folk don't divide Former and Latter right now, we are going to end up in a perverted nightmarish conception of a Celebration Greenbrier Land for the Blessed, and in the low country, manufactured worker housing for the clerks and service people. Dat's de devil's plan, and it will get you, if you don't watch out.
5/20/2019 What Chickens Like to Eat
It can't be left unreported that the Pemiscot County Step Hens have every feather a-ruffled after Joel Osteen described the diet of a chicken as a reflection of bad attitude. In the first place, dance rehearsals have been going on in storm shelters for the most part lately, and the Step Hens were so gathered this Sunday for Meet the Press and then Joel Osteen, before practice. That is dedication.
Chickens do not enjoy eating waste material, by any means, but it is what they are given or left with, by man, keeper of all creatures great and small. The Step Hens admired the platters of tasty seeds and nicely cut fresh super foods prepared by chefs for Martha Stewart's Pet Keeping show. That is what they want to eat, what the Hollywood animal stars and Martha Stewart's pets eat.
Step Hens have overcome by making a dance team. They pound the pavement, thump in the mud, stir up dust, tap on wood- that's attitude. They enjoy a bright evangelist now and then, but their religion is Stomp- an earth vibration of dancing feet, thundering herds, and footed animalia.
Chickens are not dead producers- in fact, an egg has always had a bio-score of 100 as a complete food for man. That is life producing. How the more wonderful is a chicken- forced to eat slop and waste from which comes 100% life. Humans can't do that, not usually.
So we'd like you to consider, Brother Osteen, the Step Hens being numbered with the godly, do bless you anyway, and forgive you for every once-dancing chicken leg you savor.
Death producers take all kinds of waste and make it into weapons for more death. What a lovely thing the implosion of Bethlehem Steel was. Take God out of the steel business, and that would include B'Nai Jacob.
5/17/2019 Living Poor But Good
There are many pleasures to pursue in this life, I learned from years of designing landscape for the only people who can afford professional design. So many that one becomes dependent on outside help, just to maintain the scenery. You have your cleaning staff, lawn workers, car detailer, handy man, window washers, pool man, and nanny in and around the house every day. The community is gated, but the theiving comes from people let right through the gate. Is it worth it to be free to eat some half-baked lunch at The Club?
At some point I realized none of my clients knew what it was like to have to run to the check cashing store by the time their nails were dry enough to pay me.
I decided I would be of better use to Habitat for Humanity or some such project, and use my talent to not only demonstrate sustainable and practical community plans, but to spread the notion that a pleasant environs, such as fresh paint and plantings, are important to the psyche. However, like every other opportunity, such jobs, even "volunteer" are sewn up tight before the groundbeaking. They are political.
I've never met a free-lance landscape architect who wasn't as broke as I. We have to make jokes about it to ward off bitterness. We are people who will not deceive a client for The Company. We are into working for the client, for all the good it does us.
In England I would have a much better career.
5/14/2019 Never Make a Life Insurance Trust, or LIT
Unless you want your successor trustees to have open season in your intended beneficiaries' pocketbooks, do your life insurance the old fashioned way. I'd bet the majority of people with LITs were talked into it. Take a look at Northwestern Mutual Life's website, for example. They are there to keep hold of insurance benefit money that never really leaves the company. There a a jillion financial products to purchase with benefits. There is more information on what to buy with your benefit than you can look at.
This forms an organized banking and insurance relationship which should be illegal, and once was. The problem now is that lawyer or accountant co-trustees are operating annexed to banks. Do you think you have financial privacy?
The Trust Company was devised to get around bank and insurance company marriages, particularly after 1905. It had to be admitted that the insurance companies were bullies with the ability to control commerce. To avoid the appearance of a monopoly, citizens were guided into pooling their assets in the Trust Company within the bank, for absolute safety in the storm.
That was the Straus Brother's testimony, Straus smelled like a rose after weathering seven depressions which Allen County endured from the 19th to 20th Century. It has been noted that once enrolled in the old Lincoln Trust, you couldn't just pull out. The strength of the trust was the industrialist, newspaper, gravel pit, coal merchant, main grocer, large scale dry goods merchant, receiver, judge, law firm and land owner. This was the grid plan, and across the nation 1905-1928, if all these contributors were present in a town, they were recruited. They liked it, because the Trust gave them assured wealth. These groups were always the prominent people of the town and by the time any of us were born, our surroundings were what they had constructed, supported by The Trust Company.
Who's in control here, folks? Who afflicts your daily consciousness most? The Lord gives and the Lord takes away. We see it with our eyes. We live the experience.
But the Trust Company wants the role of giving and taking away, competing against the Almighty on earth.
Around 2010 I connected some research and published that 2018 would commence a good deal of financial affliction on independent farmers. A load of Farm Loan bonds from some years back matured that year. It is not easy to assemble such information to demonstrate the presence of The Trust Company, but it had to be done to solve the mystery of the Frank Kryder family.
Once I found the Trust Company had dictated the course of my family, in the place of God, I could see why my life had gone so wrong, so off-course, even insensible. It didn't suit my nature. It is why I grew up wishing to be normal. I had friends in families who were normal. So I knew we were not.
If not for the Trust Company, I may have been born in Fort Wayne. Katherine may have married a Fleming or a Ewing. Or she may have gone to Hollywood-she was that beautiful and entertaining.
This is what makes sense. Rosemary Kryder would not have married James Ewing Bond if she didn't have access to any Kryder Money. Her mother was a clerk in the Recorder's Office until Frank died. Ewing Bonds don't marry filing clerk's daughters. Rosemary was entitled to a per stirpes share. So where was Katherine's? Where was Rebecca's, her sister?
In Allen County, by the time Ian M. Rolland was president of Lincoln National Corporation and multi-bank holding companies had been legislated, The Trust Company had the edge, as always, now over independently gathered Mutual Funds. Some may have noticed that "financial products" is the name of the game now. Products are sold for banks and insurance companies by independent contractors who are completely self-interested. Why introduce so many strangers to your nest egg?
These are all steps to put more and more barriers between you and your beneficiaries. They will have to pay Wolfie and BaBa kiosk lawyers with shaky paperwork that couldn't be right. Your kids will be at risk with a trustee unknown to them. Especially when a parent dies, it has long been calculated the offspring's response to estate matters will be impaired by grief and the impact of change. Death of a parent wakens memories, good and bad, if you have them.
If a parent had been sequestered by an interferor, in bed with the co-trustee, your legacy may have little chance of reaching its destination without paying a load of strangers and having to steel up for a fight of undetermined length and expense.
It is a Lie that having a Trust will avoid the agony and expense of Probate. I have collected cases as proof.
The phrase "wealth accumulation" is abhorrent once you have learned the origin.. It's a damned golden calf. So we have been told, but it is irresistible, and worthy to be worshiped.
Knowledge is more than wealth, though you must dig it up for yourself. I grew up listening to every teacher, loving my textbooks. Still have many of them. When in graduate school I started on the Kryder genealogy. This is when I began knowledge accumulation. I was propelled into law libraries, city county complexes, cemeteries, sociology. I spent my money on Moody's Banking, Insurance, and Transportation Manuals, 1929-1982.
How many ladies do you know who would spend an afternoon curled up in bed with maps of the Pennsy, deep in thought?
I may be poor, but I know a thing or two, enough that out there somewhere someone will see the value.
5/13/2019 Remembering Marge Kryder
In all fairness, though she was a Klopfenstien, Marge Kryder, who was married to Dick the photographer in Leo, who didn't know his lifelong neighbor "Kenny" Maxfield was a lawyer, was the most kind to me in my efforts to sort out my own family. I think it was Jeanette Cook who told me to call Marge, from my hotel room across from the topless St. Mary's Cathedral in 1994.
Marge knew Clarence and Minnie well enough. There was actually another Clarence A. and Minnie Kryder, younger. Marge helped me untangle some bits, but she became very concerned when I told her Frank's lawyers were lying to me.
She said, "Oh dear. Maybe there's something about your grandfather they don't want you to know!"

"But he was my Grandfather, and I have a right to know. His daughter is dead."
"Listen, I'm going to have to cut this short, my husband just came in."
Once I received a mail asking if The Kryder House had something to do with my family. This was Marge's memorial, a home for women in trouble. Someone said, "She'd take in just about anybody."
Then I heard the Fred Kryder family intercepted a copy or photo of the pencil portrait of "Harrison's Squaw," Hazel Gerardot had promised she would send.
Marge came through with a number of interesting photos which she took the time to mail to me. God Bless her heart.
I called Dick Kryder one day, and he said he would send Frank Kryder's website link to Otto Bonahoom at Barrett and McNagny.
Don't jive me with any of this, "But that was so long ago. You have to move on."
That is a lie. The Devil is a Liar. There is no moving on in eternity. Jesus Christ is the same yesterday, today, and tomorrow. I was born to Katherine, herself born into in a world of subterfuge she never understood. She had to be parentally kidnapped in the middle of the night to get out of Fort Wayne. There was trouble with the railroads, and trouble at the bank in Atlanta where her great-uncle was VP for Asa Candler. Candler's son-in-law was murdered. The wife was the sole Coca-Cola heiress and was swiftly taken over by trustees.

"Women should not be burdened with the handling of money," was said outright in those days, but don't think it is not a widely heeded thought amongst men of today. We see it as inequality in pay scale, but there is your origin. I think it is the battle of the sexes. Who should control the money? In the past, widows seldom fully controlled their husband's estate. You can't give women money. This is the biggest threat to male dominion.
I was witness to Katherine Ann Kryder's life, how she was treated, her thoughts and notions, witness to her struggle to survive dirty plots of bad nasty men.
Katherine was given an allowance by her husband Leonce, from which she had to provide a week's meals, gasoline, and our daily expenses. She could not buy herself anything at will. Clothing for herself or we girls was procured by separate allotment. That is how I came to start weaving potholders and selling them to the neighbors by the age of six. I wanted money to buy my mother presents at the dime store.
I do not move from the day Leonce had the police contact me at college in 1972 to get the news. Leonce , BTW, gave me $35.00 weekly for college though he was fabulously rich. This was when I knew for certain something had always been wrong, flying over our child heads, something that was in motion before I was born.

Give me Truth or give me Death. Let me go home to my kin who loved me first. Sometimes I dream I am that close to the missing piece. I've dreamed of working alongside Frank, Sr., planning the landscape for his happy towns. Why can't I have Minnie to garden and cook wth? I love them so.
Meeting on the Other Side presents glitches in creating the scenario, like any sort of time travel adventure. Perhaps the reunion is about living the life again and having things go right, without interference. It is the age conundrum that hangs me up-and that is where divine mystery takes over.
Frank was an alcoholic, I have been told, but Bunny, his wife and my grandmother, was a keeper of dark personal secrets such as her form of bingeing. We dined just the two of us frequently. I was young, but I remember her order- she had two C.C. Manhattans before dinner, and something else after. Katherine said Bunny drove all three of her husbands to alcoholism.

If Marge were alive I'm sure she'd put me up in a shed, if she knew my condition. My needs are modest. I've even learned to get along with rats and roaches.
5/13/2019 The Victims of Estate Fraud and Who Cares
Theft of your bicycle from behind your own fence is about how important or concerned the police department will be, even if your blood relatives are witnessed litererally ripping a legitimate Will right out of your hands on the way to the Recorder. Not even suicide with estate theft, followed by the sudden wealthiness of an abusive ex-spouse raises their eyebrows.
IRS is an option to get your complaint on record, but once you work with IRS, they take everything you can fork over and then forget your face forever. They will treat you as though you were trying to use them to collect a reward.
The FBI has a victims of financial crimes unit, and a special unit devoted to financial crime. There are no cases of estate fraud you can find in their list of achievements. Financial crime has to have hundreds or more complainants and an iron-clad looting of a pension, or loss in a definable Ponzi to rouse interest. This applies even if the hot property is more government securities than Madoff ever possessed, instruments and pledges which have been lost track of and passed around the country clubs since The Great Depression. You are in fact, given loads of attention, interviews, and maybe tv if you were greedy enough to be ripped off by an apparently independent financial wiz. Yet there is no acknowledgment, except by forensic accountants, that organized estate fraud exists as a seriously larcenous racket which is being allowed to flourish in the United States. Because, estate-owed sources of funds do not look like money being laundered, but quess what is mingled with those juicy dividends of your great-aunt you forgot about in Kansas, now being mailed to someone else?
Now, cases of the elderly are a different class because the ripped off elderly tend to be compromised from the start by illness or simply the desire to avoid stress. The problem there is, who wants to ask the elderly to testify? If they find their savings and Will have been interfered with by someone close, the emotional devastation is a health threat. Those who have been induced to change their Wills secretly by interferors have to be kept alive and in good mental condition, if the crime is discovered before death, in order to put the paperwork back the way it had always been.
Financial crime also must be easy to prosecute for law enforcement to consider a case. Therein lies the success of a two-century old caper, handed down through generations, in great secret ceremony, which succeeds on the knowledge of the limititations of the law and the number of years involved in cultivating an estate fraud being too complex for a not so incorruptible bureaucracy.
We should get the picture by now, that the greatest financial crime, especially by insiders, is much too complicated, too politically sensitive, and perhaps bad for the career to pursue. The thinking crowd who played the game of LIFE must remember, that doctors were once the most esteemed and prosperous class professionally. Lawyers did not usurp the rank of physicians by accident.
Which is why estate frauds are becoming more ludicrous by the day. You must pay them to get pay for their buddies, so that your family-owned legacy may be released from various holds. Further, who cares about a lost inheritance?

I say, there are many an inheritance which came into being from the love, sweat, and tears of people for their blood line. Some are long rooted in the past, some are prod the depths of human suffering. Others exist as compensation for time and love never given to one's children, for guilt, for injury.
The thing to know is your legacy, great or small, is a matter of small concern, as the world turns, unless it is paying a lawyer and trustee. Maybe one day we'll all revolt against tampering and interference. Though never forget, whether the outsider is a relative, caretaker, or otherwise acquainted with a Legator, they will need that person's attorneys and trustees to obstruct intent and loot the dead.

5/12//2019 Katherine's Day and Erin's Day
It is Mother's Day, decidedly the worst day of each year to endure, regardless of the passage of time since Katherine suffered violent unresolved death in 1972. I went to Office Depot and saw a rack of Mother's Day cards and burst into tears. I should be making a card as I always did, for my mother today.
No amount of Prozac, Clonapin, Gabapentin, vitamins, diets, or regimens of therapy and discipline touches the loss. That is as far as I will go on medicaments.
I observe strict taboos so as not to become degenerate with melancholy.
No: alcohol, any establisment with a bar, soy, opium, cigarettes, lottery tickets, casinos, slots, living on credit, telling lies, motor boats in the waterways, ostentation or luxury. The list is posted at the Step Hens' rehearsal barn. They liked it so well they printed it up really cute and adopted it for the dance team code.
What about you, Mr. Ewing? Mr. B. Edward Ewing, with whom I have much in common, what happens to you on Erin's birthday, for instance? Have you lost your enthusiasm for Christmas yet? I still have the stocking Katherine knitted with my name on it when I was nine. The santa beard is kitten-soft white angora, something little girls love. But I have it hidden away where I cannot see it, ever. Eventually I decided there was something worthwhile in the Jehovah's Witness idealogy on the subject of celebrations of birthdays and Christmas. Evils for many, Christmas trappings and birthday bashes open doors to depression.
A candle, a boys choir and some evergreen foliage is all I can muster for Christmas.
Once grown up, I can't say I have ever "celebrated" a birthday. Why, I know people who throw two or three parties for themselves, not that I attend.
I will celebrate the day I am in my own cabin in the woods with no landlord. On that day I will feel happiness as I once did so long ago.
Do you go through your photos of Erin? My first baby picture, in its 1950's metal frame also makes me burst into tears. It is at the bottom of a lily of the valley box. Katherine made my baby book. In those days a birth certificate was the first page of the book. At one time, that was valid enough to obtain a marriage license. The doctor and nurses signed.
Katherine recorded each gift, things from people I never knew, and who gave it. I had god-parents I never knew. She had started my family tree with a mistake, listing F.C. Kryder, not C.F. Kryder as my great-grandfather. That is as far as she could go.
Though born in Fort Wayne and in school in Fort Wayne to about age 10, Katherine had blocked the memory. I never heard her say a word once about Indiana. I thought she had been born in Florida. She told me her grandmother grew the most beautiful flowers she had ever seen. That had to have been Minnie, as her maternal grandmother had died before she was born. She took me to the hardware store each spring for seeds.
Between the pages of my baby book is a picture of Frank Kryder in Lloyd Bridges-type swim trunks. I asked Katherine who is this? She said he was a friend of her mother's. More than twenty- five years after Katherine's death, I realized the picture was of Frank and my grandmother at Cree Lake where the Kryders spent summers. Why hadn't I been told the truth? Why keep the picture?
Viewing pictures of my childhood is like stripping off my epidermis. I just don't do it.
What do you do for pain relief, Bedward, my friend? Is it easier when you are NAP PING?

5/11/2019 Laura Picot Sayles, In the 21st Century , Should Have Hired Her Own Counsel
Whether in scriptures or fairy tales, the story goes, a sibling is caused one day to make a choice which will impact the other. It is never the right choice to over-endow one's self with a sibling's share, believing freedom to do so is some sort of cosmic endorsement.
How much like the Temptation in the Wilderness is that? Laura Picot Sayles went to Sunday School, but decades of wine and champagne burbled everything Katherine gave her right out of her head.
At the fated time, Laura chose what was behind the unknown trustee's curtain.
Now she will have to see what she could have had if she'd held out for the envelope.
5/11/2019 Can You Avoid Estate Fraud
As one of the eldest of transgressions recorded against one's own blood, the proof is in towers everywhere that Theft of Birthright and Estate Fraud is a well established profession preying upon the most astute and powerful amongst us. No one is immune or can be well enough prepared for the kind of interference others, mischievous strangers, will orchestrate against a beneficiary for their own gain.
My twenty-four year unplanned research hiatus dragged me through a web of theft of royalties from celebrities, diversion of interest payments, lease, oil and stock dividends, organized for the purpose conversion. It buys a lot of municipal bonds around the nation.
I'm not speaking of independent sheisters and hornswogglers drummed out of once higher status, courting elderly ladies for their life estate interests. The real operators are the best of the best, employing a two hundred year psychology cultivated to gain your trust, "scientifically," and "on a grid." That is a 1920's self-description of The Lincoln's advertised strategy.
However, except in the estates of those who die all alone, you must count on at least one family member teaming up with a single parent's accountant or a successor trustee, someone you may never have heard of, taking your birthright, assembling an unpleasant, sometimes very painful and destructive course of events to drive a wedge. The ownership of assets will be confused. You may not know where any of your own father's papers are, and no nice gentleman comes knocking on the door to fill you in.
For in twenty-four years I followed a slough of estates gone wrong, things either related to Kryder, and other connections who came to me because of information tying in with their estate problems. Saddest is childen prevented from receiving their parental legacy. One group of adult children had to pay $4,000,000 in legal fees to inherit their father's estate, the fortune of a bona fide self-made man. Two of the siblings died before the estate settled. One of the siblings, the male, was the interferor, teamed with an accountant who was sent late in time to the businessman, would you believe referred by Fred B. Shoaff III? I wouldn't be able to write it if it weren't the truth.
Boy that accountant whammied that family forever. The ordeal lasted years. Here was a person showing up in a hard-workin' man's golden days, re-structuring this and that for tax advantages, for his heirs, then the man dies suddenly, alone in his home. The interfering sibling takes over all the responsibilities with the Sheriff and so forth, and has the body cremated before any discussion with his sisters.
That is how it starts, folks. Many tidy fortunes have been built, hoarded, scrimped for, or saved over a lifetime by regular country folk who are in no way as sophisticated as the people they let manage their money. Those without family become someone's bread and butter to purchase items in the name of a foundation. It's a lousy thought, but not as obscene as that of an interfering stranger, trodding across decades of family dynamics to disrupt the natural descendancy of property.
Of all the nerve! None of us asked to be born, that we can say for sure. A parental legacy is created by the birth of the child. Years of mate changing and morals deterioration do not extinguish an estate created by birth. This is serious to society, but we are casual marrying and divorcing, going on late life fugues, as if the responsibility of a birth can be diminished or undergo alterations with time.
I regret to say that I was not resilient when my family broke apart, in 1966. I don't believe the children are unscathed in divorce no matter how beautifully handled. Half a century later can I go back to every painful moment as if it were yesterday.I remember the day I felt my heart ripping in half, eating a hot dog with Leonce at a beach drug store. He wasn't living at home with us then. Yes, I burst into tears, worried he that he did not have home dinners anymore.
Interference with your birthright can be introduced by kin afar, kin unknown even. Or it may come from your own sister. My sister, Laura Picot Sayles, who is licensed to know better, almost followed the book of stealing a birthright when she made her first (likely only) real estate sale, our father's condo, in such a way as to conceal my interest. There is no Title Insurance and the WD is that of a dead man. I bet the property forecloses in two years to clear the title.
The 1922 Fort Wayne Board of Realtors was truly against this sort of real estating. Laura Picot Sayles has acted in complete opposition to the old Board and the ideals of The Kryder Company. For example, from the beginning, to join an established realty firm, one brought their own realty for sale with them, like Bernard Hedekin did when he joined The Kryder Company Realtors.
Leonce supported Laura her entire life, for the persona she donned in early adulthood was an unemployable version of Leonce. It was all she knew, to act like him, to command and give orders, to insult and belittle, this seasoned with fulminating haughtiness that caused eyes to roll. Her adaptation of Leonce did not work in a woman.
Leonce even admitted, "I created a monster." She could only work for him. He had to provide for her forever.
I understood it. It never occurred to Leonce and his new wife the teenaged girls ravaged by suicide and years of preceding illness, abuse, and divorce may have benefited from immediate therapy and counseling.
Instead they took us to Europe. That was the cure. I had to watch Leonce buy his new wife a dinner ring for billions of lira. Katherine never wore jewelry other than her plan wedding band.
In Rome I got drunk. Leonce and his wife were at the table the entire time I consumed thirteen Bloody Mary's. No one cut me off. Laura thought I was disgusting because I did not wear nail polish. Then stricken with a parasite I picked up in Firenze I was not interested in being dragged along to the French Riviera, and asked for a ticket back to the U.S.A.
Clearly we each were going deal with our new lives in our own way. My love for my mother, coupled with the hidden horrors leading to her insensible death, would not let me follow the man who rolled her into her grave. Nevertheless, I hid my stance in order to obey The Commandments. Over the years, people in town who had a distaste for my father, for things he did, and sometimes for how he treated Kay remarked:
"You know, your father is very lucky you came out the way you did."

That is testimony of my obedience to God Almighty. Though he was living wrong, and on my dime technically, setting an example of debauchery for my younger sister, I pretty much lived the proverbial life, my trust in God alone. It's the chance you take.
Laura Picot Sayles, in the words of Leslie Charteris, has joined the "ungodly."
Leonce and Laura did not like church. Katherine and I wanted to be a church family. The division of interests was clear early in the household. Much as I craved my father's attention, especially by accomplishment and achievement, his game was to not be proud, blow a large spit bubble and pick a copy of Esquire. He believed it was wrong for children to be given self-esteem.
My sister and I were children seen and not heard. We at times inexplicably broke into giggles at the dinner table. If we couldn't stop with the first warning, his big hairy hand would come out of nowhere to the side of our faces. I just do not remember the two controlled little girls we were, ever warranting the welts he left on our legs with his Martin Burns belts.

So I was not unprepared to be defrauded at the time of Leonce Picot's death, by his only other lineal descendent, my sister, daughter of Katherine, Laura Picot Sayles. She knows nothing about the life, brilliance, and injust suffering of her mother Katherine she lived with for seventeen years. She knows nothing about the Kryders, or Leo, Cedarville, Grabill. She's probably never heard of Hartford City. She does not want to know. Katherine was a loser. Leonce was a winner.
She does not know that Leonce Picot participated in defrauding Katherine when her father died in 1966. She comforted herself with Leonce riches, which were essentially Frank's, Minnie's, Frank's then Katherine's. Major interference at the receiving end here.
Laura said, "What do I care about a bunch of old dead people?"
She in fact considered Leonce Picot such a winner with his buddies The Burger King, Borchers and Berry, she denied her mother Katherine altogether, surely as did Peter deny Jesus, and most everyone believed her stepmother, 12 sizes bigger than our actual mother, was her mother. She reported it to the papers, just to confuse the issue.
I think it is very interesting that a coherent layer concerning inheritance laws, boundary stones, towers and subdividing, comes up as a matter of subject in King James,with frequent use of banking words such as trust, save, and redeem. Trust, save and redeem are not in the vocabularly of today's peasant, but they are definite banking terms. But the peasants of yesterday didn't have trusts, savings, or things to redeem, nor will the peasants of tomorrow have.
Trust, Save, and Redeem are words of the commercially active world.
Personally, I'm an Anchor and Rock fan.

4/26/2019 Fort Wayne Untimely Deaths of Women Since Katherine Ann Kryder, d.1972; aka Kay Daniel Picot aka Katherine Ann Daniel. (John Wesley Daniel was for a time her stepfather, but she was legally Katherine Ann Kryder.)
One goes through many death rolls and causes of death in historical and other researches, but the Fort Wayne deaths of women since Katherine Kryder is more of an in-your-face list I incidentally encountered, not all in one place, not looking for it at all. That would be weird, and the only weirdness going on here is silent Leo, Cedarville, Grabill kin. Katherine was barely 40 when she was found in her bed, shot through the heart.
The question is, for Dr. Shoaff, aforetime county surgeon, is it better to be a living pauper with no quality of life, than to be rich with no life at all?
There was the Leichty girl and her battle with cancer, a really sad situation in Leo as described in Mark Souder's Book Country Folks, and though I know of no Leichty relations, Kryder was conspicuously missing from his account of Leo-Cedarville history. Very odd considering John Kryder III ran for state senator in the Lincoln election, coming to Cedarville, Allen county in the 1850's or earlier.
Nora MacDonald, daughter of the Peoples Trust and Savings which was Trustee for 23 acres of Clarence Frank Kyder's and Minnie Viola Disler Kryder's Original Plat of Waynedale, inherited $40 million, believing she and her sister had been ripped off in the Anthony Wayne Bank/Peoples Trust/Summit/NBD merger, died young of brain cancer.
Michele Bruggeman, dead at 40 from cancer. Patrick Bruggeman received Lot 88 Original Plat from Walter P. Helmke in the sham of the James Irwin Evans Estate. J.I. Evans and C.F. Kryder were more than associates.
The Lapp woman, who was reporting on sheriff activities, was violently murdered and the special needs suspect was hanged in jail before a case was made. B. Paul Lapp Quit-Claimed Lot 209 Avondale to Farmer's Trust, to Clarence Frank and Minnie V. Kryder.
Patricia Steigerwald, Allen County Treasurer, drank a fatal dose of herbicide. Then NAVL put a man in as Treasurer who went on to become State Treasurer of "The Cheapest State."
What quality of life is left for the survivors? Do the Towers send you fruit cakes on a regular basis? The Towers should be sending me some diverted Burger King International dividends which are unclaimed property of Bernie Ewing in California. That is why the Word says, "Erin for Katherine."
*
Quality of life is no antidote for pain, though no quality of life accelerates pain to the unbearable. People in unbearable pain cannot work or have fun with their friends and family. They have to watch videos of other people's trips to Walt Disney World.
I have seen with mine own eyes quality riches are nothing against disease, my own clients falling in their prime while I worked for them. Children of Privilege have driven their Teslas on graduation night into infernos. In my "Expensive State" quality of life sends young daughters off on island vacations from which they never return alive, children raid their home's custom built bars and drink until their livers explode.
Leo Goodwin, Jr. was a high school contemporary of mine, a few years ahead. Katherine never allowed me to hang with that crowd. His father created GEICO originally for the government. There was an intermarriage with Singer Sewing machines, and some of my higher quality of life friends went to the mansion parties, or they said they did. I was afraid of it. Leo was a teenage alcoholic with fast cars and after several accidents, the last killing someone, there was no way to keep him out of jail for a while.
The day of his release Leo, Jr. made a reservation for the Wine Room in my father's restaurant. He ordered that only the very best wines be poured unceasingly for his party. There were Oysters Rockefeller, Beef Wellington, Giant Stone Crab Claws, and Beluga Caviar. Now that's quality of life.
Soon after Leo, Jr. cracked his own self up. He was dead. He had the most opulent quality of life in town. The quality of life of his survivors built a small alcoholic treatment center, named in Leo's memory, and those he killed and mortally wounded emotionally with his quality of life.
*
Don't know why the Good Lord didn't make me a farmer's daughter. An apple tree is quality of life. A pecan gove fills me with joy. Living in the mountains, in the green, green trees is heaven.
Clearly, quality of life is the issue, therefore to get more of it, since the background and notes are here on Frank Kryder's website, upcoming entries in this journal will be chapters of a project long in the making, "Cherrie and the Die Masters," where they can be readily viewed by an agent or publisher. I am worth the investment. Not a first time author, Guy Owen, author of The Flim Flam Man put a poem of mine in The Southern Poetry Review when I was at NCSU Raleigh. I was about 20 then, and thought nothing of it when they told me. Years later I was told The Southern Poetry Review was an important publication. Actually, since it was taken from my creative writing professor's classworks, professor Cherrill P. Heaton, it raises the question, was O.N. Heaton of Fort Wayne and contemporary with C.F. Kryder, a relative? Unfortunately, I have no more time for genealogical sideroads. I find what I find looking for my own necessaries.
But, this might qualify me for a grant from The Ruth Lilly Poetry Foundation, because I have written much poetry, much better than what was published when I was a kid. Except we know the Foundation Trustees literally quality- of- life eat and drink my poetry which will never be read, worthy though it may be.
Enjoy your novelette, my dears.
4/25/2019 Fort Wayne #eugenics
American society has always looked down on the poor- yet someone devises ways to create more and more of us, while others are concerned with extinguishing us except for purposes of slavery. We don't want no po' folks 'round, except for the dirtiest jobs, and there're too many of us in America already. Think, Fort Wayne, why is Indiana the "cheapest" state in the country to live? Because the po' folk have no money to pay national prices inflated by Fort Wayne securities trading. All around the U.S. Indiana po' folk are needed by the world to slop the hogs, for clerking, for inescapable tenancies, mortgages on dubiously owned farms and homes, and for taking out the garbage. Everyone in the country pays more than Indianans for the same quality of life. Thus Fort Wayne surgeon, Dr. Barnett, of Shoaff-Barnett, Barnett Bank, Bank of America, is quoted in the Journal Gazette around 1920 for his emphatic views on pauperism, birth defects, and genetically-linked disability- these are people with no quality of life; for the good of the state, their lines should become extinct via mandatory sterilizations.
#metoo This is the subject of my upcoming work of historical fiction, "Cherrie and the Die Masters," set in a fictional Fort Wayne Home for the Feeble Minded, at a moment when epileptic mature females, ladies with depression and a host of maladies which today are treated with medication, faced forced sterilization, along with the depauperates who lived in the woods. The underpinnings have been researched for twenty-five years. The history of the Home, its politicians, trustees, attorneys, and contractors shows Tower attitudes have not changed for the better, but evolved into a more aggressive plan to completely financially control a pleasant paradise world built and maintained for the wealth accumulators. Their world is founded on slavery, murder, larceny and mind control with terror, and we allow it to go on and on, too afraid to speak.
Step up to the plates!
#disney All take note of the public opposition made in a surprise appearance of Walt Disney's niece to the CEO salary at Disney as compared with salaries of the rest of the company. Who makes Disney magical? Singers, dancers, musicians, performers- no pay at all when you consider time in training for theatrical work. The beautiful gardens- try very low-paid horticultural internships offered for the privilege of being associated with such glamor. Disney World serves some of the world's worst canned cuisine, I misfortunately detected on my one visit there. I will never go to Disney anything again, or see another one of their ugly Alice movies, or listen to their fart jokes. Remember all, Raymond Disney was a real estate contemporary of Frank Kryder, and the 1938 Walt Disney Company was founded just days ahead of Kryder's The Suburban Building Company of Fort Wayne, Indiana, 215 East Berry Street, rm 225 Standard Building.
#disney Since Barrett is on 215 Berry, and the names Barrett and Barnett are essentially interchangeable as census taker errors, and Tom Shoaff merged Central Soya into Disney-Shamrock Family funds, get this: Fred Shoaff III, King of Venice-Nokomis, incorporated ROIC in Florida. The last four digits of the taxpayer i.d. are the same as Florida Walt Disney World. People get wisened. It's only the last four digits that mean anything as a tag- a tag which would be very handy for double books. This is just too much coincidence for any decent Detective Chief Inspector.
The #Kennedyassassinations were national terrorism and psychological battering which took a lot of heat off General Dynamics and extinguished interest in the 40 years of railroad gold mortgage bond fraud by The Flagler System, founded simultaneously with the Federal Reserve, on the heels of the court-ordered dissolution of the Standard Oil Trust. We teenagers thought riot and confusion was all about integration and Viet Nam. Yet what was going on were the Tower manipulations and buy-backs which have created more poor. We are living it now, because we don't think in terms of bank and insurance time increments: 25 years, 30 years, 50 years, 99 years, 100 years. However, we can work backward from the present now, with new eyes, look at the chronology, pinpoint the influx of illicit funds, who was robbed, and what is in whose wallet now.
Why doesn't anybody want to do that, #elizabethwarren, when we can watch things get sleazier till the next big crisis takes us by complete surprise? Is the FBI too busy with government corruption?
Here it is coming...interest rates are low for those who can flip distressed property for rental, and many just buy this property for cash, no questions. This launders the most money in the least steps. The po'folks might now take a chance on housing they have been saving for, but everything is way over-priced due to our previous unregulated mortgage attacks. More people may lose these houses they can't afford, and the flipper buyers will get them. We have a chance to sign a contract till death, that may end up getting us kicked out of our own house before we have a chance to die.
Bernie Ewing, if you are feeling Normal in Nashville (another in my book series) it is a sure sign you have lost your soul. I certainly don't ever feel normal, but I do sleep very well. I know how they worked you, when you were young, like they did my father, Katherine's husband. You sailed on like Chili Palmer; I, being a woman, was put down, lied to, and kept poor, though HQ has Princeton and Wechsler proof who is the smarter. I actually kind of liked you, when you had your DC look for U.S. Steel and Marine. North American Properties sold my father a condo on the beach, after the Panamanians bought his mansion, infinitely more tasteful than yours. Sorry, I can't help being Frank. You are blinded by Elvis-ism and can't see- Erin for Katherine.
I lost my mother Katherine when I was 19. Think of all in life we both lost for that, all the seasons and rites of passage. At 19, I received $3,000 for my mother Katherine's unnatural suicide estate. You paid millions, only to lose your daughter, at 17. ("at 17, I learned the truth.").
You and I together could make a positive lasting contribution to society if you would support the Truth. Or is this not possible, because a chief's daughter, Harrison Kryder's squaw is in my blood?
I don't blame. It's just that there is only $2.00 in my Wells Fargo savings, no checking, it rains in the house, there is a black rat under the kitchen cabinets, and we have no heat or screens. You think you were poor? I have never had a deed to as much as a teepee. And Katherine had no furniture after her divorce.
This is the Scales we share, Brother Ewing, and Cousin Richard too- our cosmic teeter-totter. What will you do about it, now that I have explained our positions?
Won't you and Richard transport me a manuactured home and give me a foreclosed 5 acres in the woods, after all? Depauperates live in the woods. Don't worry, though, I won't be having any babies. I just need to be adjoined to a National Forest, please.
Desperate pleas fall on deaf ears. Idols do not hear you. There is no life in the soul-less.
Which is why a good Methodist cries out LOUD to the Living God Almighty, powerful to subdue the ungodly and place the faithful under the safety of their own vine. God is my Maker, and it is a legal reality that 99% or more of Promissory Notes get paid.
4/24/2019 High Towers and Graven Images
Terribly picky about theologians, especially considering my favorite is Lewis Carroll, the rise of the mega-churches, slick evangelists and glass palaces has been difficult to stomach, while searching for God and Frank Kryder. To my surprise, I like to hear Joel Osteen, prettied up as he is for broadcast, for he has the qualities and background of sincerity, and reminds the lowly and outcast, the widows and orphans, they are nonetheless the same children of the Most High God, and loved even more for their condition, enslaved by the spawn of high towers and their old bank note engraving equipment.
The Word is everlasting, yesterday, today, and tomorrow. What are the people in today's high towers doing? Are they absolutely pushing their luck with the Master? Woe to those whose nest is built at eagle's height, grinding the face of poverty into sand. Sand for glass, sand for bottling and brewing. Next we will be eating it, if not already.
But there is more to be reported about the graven images of the old Lincoln National Bank and Trust Company, and those of the Fort Wayne National Bank. The bank note printing presses were owned by the Bonds who ran FWNB with McCulloch, Lincoln's short-time Secretary of the Treasury. The Kryders were associated with Puritan Press, in 1927, when there were four Secret Service Agencies in Fort Wayne, with phone numbers. Two worked in the Fort Wayne National Bank Building.
Graven image has a stepped around definition, closest coming to sculptures or idols, though the Biblical taboo separates "graven images" from statuary or idols for worship. The etymology is directly related to graves, digging, and burying. En-grave or grav-en, take your pick.
My opinion- if God could be provoked by molded or carved angel, deity, demonic, animal, gnome, god or goddess statues, that would be a bit petty. And most of the world would have to be wiped away. Why do all that when graven images of bank notes and financial instruments is restricted to a privileged group which has abused its "leased" power?
Rosemary Kryder Bond, Frank's second child with a second wife, married James Ewing Bond, and she and my half-North-American cousin, Navistar's Richard Bond, received HER inheritance through James Barrett III, good buddy and relative of James Bond.

Katherine Kryder, Frank's third child with a third wife received NONE of the C.F. and Minnie V. Kryder per stirpes legacy.

Katherine Kryder married an abusive husband who robbed her and deserted her. Did Fort Wayne help? No, rather, her father's life insurance was "leased" by so-called trustees to Katherine's mortal enemy, her ex-husband, for northwest corridor to Florida money laundering purposes through fast food, chain store, race track and transportation franchises along with merchant bank card services.
When Katherine should have inherited, Florida was in the midst of a 40-year railway strike and bankruptcy, whose Ball of debt has been kicked down the road since 1930 (Fort Wayne ground breaking for Lincoln Tower), for the benefit of those who nest in such towers and worship graven images. In time it appears Fort Wayne Tower people arranged the debt to disappear through stock buy-backs in 1989, into the fold of Norfolk Southern Corporation.

President Kennedy's last executive order was an investigation into the strike and employee conditions of the Florida East Coast Railway, never executed.

What sort of kin and friends and lawyers of Clarence Frank and Minnie V. Kryder sit back, licking the fat off their fingers, winkin' and blinkin', while the Kryder true devisees are homeless and indigent, exploited by every nefarious landlord, persecuted night and day as people of poverty. We must be bad because we did not get our legacy that the Tower Babies received.
This is my witness: Save Me Jesus, I am overrun with vermin, beyond my control.

Throw out your Tower Babies and their foul bathwater, Fort Wayne. In 1950 a wrong-headed generation usurped power from good people set on building a good and happy town. Katherine Kryder's blood is on their heads, each and every one, and because the next generation knows it, they are blood-stained too. Rich Bloody Mary, Poor Bloody Kay. Mary Kay- make-up for the semi-poor.
All of Leo and Cedarville kin will remember C.F. Kryder and what was done to his bloodline. Already they have been blinded to the lives which were prematurely taken for Katherine's ransom. They cannot see what tragedy they doomed the children of their righteous kin to endure, and what all who know have received in exchange for Katherine's life. Are ya' happy?
All keep silence.
So, "Who will rob God?" Get out your Books and take a Look.

4/16/2019 Lot 209 Associates
The Fort Wayne Board of Realtors organized in 1908. In 1922 Frank H. Kryder, only two years in the business, became secretary-treasurer of the Board.
Most Fort Wayne city history remembers the realtor names Curdes, Ninde, City and Suburban, but not the Kryders. History remembers Robert G. Beams, Kryder sales manager and later Allen County Tax Assessor, Bernard Hedekin, a Kryder realtor whose father had built the remembered but ravaged Hedekin House. It remembers the law firm Beers, Mallers, Backs, and Salin, but not Kenneth W. Maxfield, of counsel, also unremembered as an in-law of Clarence's brother, Clyde. In fact Dick Kryder, lifelong Leo neighbor of "Kenny," insisted to me, "Kenny's not a lawyer, he's just North American."
That is how informed we are in Fort Wayne about who is who and what is going on in our own families, and this misfortunate ruse is the meat of financial wolves.
In 1910
The German American Bank, Jasper IN organized ;
Exactly one 99-year lease prior to the burning of Notre Dame,
STRAUS BROTHERS COMPANY THE Creation : 4/15/1910
7/13/1910 death of the father of H.H. Peckham, an infant.
7/12/1910 Fort Wayne Trust Company transferred Lot 209 Avondale Addition to H.H. Peckham. It had been acquired from Judge Hough in the last century, when most of the railroad and canal receivership land was conveyed by judges, extending to the same rule for Kryders' Additions in 1922, re-platted in Hough's Out Lots.
Howard H. Peckham
https://www.worldcat.org/identities/lccn-n50012423/
He began writing in the late 1930s, noting the difference between fictional history and historical fiction. Lot 209 Avondale is a marker of great historical significance, from the hands of H.H. Peckham to Kryder. It is a mid-century connector of the questionably obtained then bankrupted "canal lands" of Jesse Williams, Allen Hamilton, and the notorious Ewing Brothers (see Tipton Papers), to 1950 Maxfield; North American Properties to Norfolk Southern Corporation 1989. This is historical money laundering and securities fraud in your face.
The Wabash Canal Extension in Indiana, following the Indian Treaties, bankrupted the State of Indiana and was obsolete before it was complete. Common stockholders were damaged, and given shares in the new Norfolk and Western Ry, which would be sensibly built over the former canal bed. However, this version of Norfolk and Western became bankrupt, taken over by Robert Fleming and placed under Michael Valentine Fleming in 1901.
In 1902 Senator Stephen Fleming buzzed into Allen long enough to transfer patent reserve lands of the Richardville daughters to The Straus Bros. Company. Mining for the valuable Indiana limestone of New York City's buildings held by REIT commenced on the reserve properties immediately, under straw company names. It was a time when gravel and hard rock made the families we should recognize today as The Indiana-Florida Sand and Gravel Peerage, DuPont and Ball undoubtedly the most prominent of the pit.
05/03/1932 B. Paul Lapp Quit -Claim to Farmers Trust Company, Trustee, Lot 209 Avondale Addition;
most of Farmer's Trust Company acreage was transferred back to Clarence F. and Minnie V. Kryder after Farmer's Trust closed, and Clarence Frank Kryder moved into Harley Somers office as Trustee of Farmers Trust, rm. 225 Standard Building, the lattter-day book keeping department of Anthony Wayne Bank, the former Fort Wayne Morris Plan Company215 East Berry St. (see below).
History remembers Harley Somers as a long time director of the Federal Farm Loan Bank in Kentucky.
The Kryder Company Inc. was incorporated 12/30/1932. History well remembers the Kryder Company law firm, Vesey & Vesey, and later Judge Lloyd Hartzler, when he went on his own, did the Kryder Company, Inc. paperwork.
LINCOLN TRUST CO Creation : 10/11/1910 merged with Straus Bros. in 1928 as first Morris Plan organized in Norfolk, VA (now think: Norfolk Western RR, Anthony Wayne Bank (Summit) North American Van Lines, Norfolk Southern Corporation, Maxfield.)
Allen County Superior Court Doc 13934 shows Frank H. Kryder was appointed a successor trustee 4/15/1950 for Lot 209 Avondale "together with other..."
History remembers D.W. McMillen, aforetime president of U.S. Sugar, Farmer's Trust, and founder of Central Soya, but no one talks about the Farmer's Trust actual land which became Waynedale Gardens. Remembered are members of Kryder's National Farm Loan Association: John Burns (attorney), Judge Kirkpatrick (gravel), and Hodson (Star Bank), but no Kryder (capitalist).
It is the History of Lot 209, with rm 225 Standard Building, which set the stage for the outcome in Fort Wayne, 1910 to now, and what happened to those beauteous original aspirations of The Fort Wayne Board of Realtors.
On 5/4/1950, Frank H. Kryder quit-claimed Lot 209 Avondale to Samuel S. and Opal Kline, a gravel hauling family.
No one knew Clarence Frank Kryder was half-breed. His cousins did not know. There was a rumor in the family, but you were shamed for mentioning it. His Swiss genes masked the coloring, but not the facial bones. Though his mother, Mary Ann Treace, a full-blood chief's daughter, appeared again after two generations, in the face of Frank, Jr., and after two more generations in my sister. Minnie was nevertheless President of the Kryder Company, 100% white.
Firstly, after the treaties, Indians, as they were called then, were not allowed to sell or mortgage their land. Though Miami and Pottawatomie were deported from the limberlost to a dust bowl, there were various chiefs and wealthy natives worth keeping around. To the delight of the exploiters, this caused an irreparable divide in the tribe.
It is genealogical folly to find the real Mary Ann Treace for several reasons. The census rolls showing her married to Harrison Kryder were burned in 1870. Mary Ann died in 1879, when Clarence was a minor. A new census was ordered as the only official roll, by which time Harrison Kryder had re-married. Not Clarence nor his progeny could ever connect to their tribe.
Many people have Mary Ann Treace with various families in their genealogies, all of which have conflicting data, unless Mary Ann was hidden as a native in one of the Treace families. At any rate, considering the subterfuge, a possibility is that Mary Ann and Luiza Treace, sisters, were both entered on the Cherokee Roll, in case of record loss.
White men married Indian women with good land so it could be mortgaged and farmed. Sometimes families boarded deported natives, listing them as children or relatives with the census taker. The underground railroad brought escaping slaves into the fray who also boarded with white families. Rural Indiana was hardly under anyone's microscope, except the Northwest Bancorporation, and historical county plats show that some families had farmed close to each other for generations, migrating as a unit from Pennsylvania through Ohio to northern Indiana.
The point being, marrying native wealth upped the station of Revolutionary War veterans, and families settled as neighbors, for strength and protection not against savages, but against organized financial predators who always knew one step ahead of the rest what the government would be doing next.
It is written in Public Records that the daughters of Chief Richardville, himself a half-breed, were uneducated, not capable of handling their wealth, which should therefore be transfered to The Trust Company. In Allen County it was required that all Indians, even before the deportation, be Americanized in dress and attend Catholic school. Richardville's 100% Miami blood mother, who got him the job as Chief, was considered one of the wealthiest and most astute business women in America, controlling ports essential to Canadian-American river freight. Do we believe this wealthy half French fur trader, half Miami Indian Chief raised three ignorant daughters when Indian children were being rigorously schooled and re-trained for the white world?
Fort Wayne is a hub of fictional history. The H.H. Peckham REAL estate chain proves it is, when one inserts what has been left out. That is the utility of a full scale real estate proprietorship; it records through time how and when changes of power occur. Real estate history is the only way to bust The Trust Company. Bust the Trust. Remove the sucking trustees from the Bust of the Trust, and open the floodgates of reality. End bank failures, stock market crashes, mortgage crises and more. These are not accidental things, happening periodically and in time cycles, as if no one knows why or how. Why believe it?
Truly, if I lived in Fort Wayne, I would spend my days in the Main Library, the Courthouse, and the Assessor's Office. There lie the keys to more historical fiction than a writer could crank out in lifetime.
H.H. Peckham died in 1995, three months after I opened Frank H. Kryder's estate. If only I may have talked to him, but too late! He would have told me some history I need. Needless to say, the P C Step Hens revere Peckham's significance by draping his portrait in the dance hall with a stars and stripes swag.
4/15/2019 Notre Dame Burning, or Where's My Golden Arm?
Exactly 69 years prior to the Paris conflagration, F.H. Kryder, on April 15, 1950 filed a petition ex parte to be trustee of Lot 209 Avondale "together with other..." number of lots in Waynedale Gardens Second Add. titled to his father and mother Clarence Frank and Minnie V. Kryder. The majority of the other developments were Waynedale Gardens Original Plat, Peoples Trust, Tr. , Fairfield Gardens Sec. A., Alexander Pursley, Tr. (nephew of Bishop Leo Pursley whose St. Mary's burned when I came to open Frank's estate in 1995- one of the "estate miracles"), other Trs for Fairfield Terrace Sec B. , all titled to The Kryder Company, Inc. and owned in fee by Clarence Frank and Minnie V. Kryder who had previously put all such in Trust F.S. 58070 for their lineal descendants.
"Kryders Additions" were purchased with the Kryders' Pennsylvania Railroad /Norfolk Western gold mortgage interest. So was Berry Street.
Investigators, if you don't think F.S. stands for Fred Shoaff or Florida Statutes, try FLAGLER SYSTEM. For in the end, it was all about the 1930 Florida East Coast Ry Bankruptcy, and the 1970 folding of it into the bankruptcy of the Penn Central for preferred stockholders, while the government was ripped off for aid that went to Liechtenstein, followed by the crash of U.S.Bank San Diego, then BCCI. All these are sides of the same coin and the perps are spending it right along with the other sorts of money washers, like Meyer Lansky.
Clarence had died April 2, 1950 and his Will was not probated till the close of the Homeowners Loan Corporation in 1954. This was when Burger King, first named Insta-Burger and Ryder Transportation kind of hooked up in Florida, while probably the only other Insta-Burger in the USA existed no where else but Indiana. It was the beginning of North American Properties, Inc., and NAVL.
Recently I discovered my father's first mansion, after Katherine died of course, was sold to a Mossack-Fonseca Panamanian client, while his next residence was developed by North American Properties, Inc.
So it's cheeseburger, franchiser, leasco, pepsi and with my father ending up partners with Mr. Insta Burger, the original Burger King, having received his financing in 1966 when Maxfield got a big shot in the arm for NAVL, and daddy having gotten his "financing" in 1966 the same day Lincoln Financial started up in Florida, and RYDER and NAVL being what they became, it seems to me that Frank's impending death in 1966 resulted in a life insurance arrangement which never reached Katherine because it was "leased" to her aggressive ex-husband, who became conveniently her PR after her suicide, and now in fact the old Bancorporation wants it back because the Burger King died two months prior to my father and they had some sort of weirdo Tonto Trust which caused a trustee I never met to disappear with the Northwestern Mutual Life Insurance Policies with the sixties era policy numbers naming me a beneficiary. That's the deal. I have lived one month from eviction most of my life, and it's not because I didn't borrow enough for a good education.
You want abject poverty for your heirs? Hire the best estate lawyers in Fort Wayne. It's practically genocide.
3/12/2019 Real Time Real Estate Fraud for Investigators, or Where in the World is Santangelo, Tr.?

"One thing leads to another," they used to sing, slinging Pimm's Cups with a wink, as if we little ones didn't sense a thing going on over our heads. And the memory of all that, no amount of prayer, self discipline, education, physical exercise, cultural pursuit, or therapy can strike from my genes, my central nervous system, or my tender childhood soul. My purpose must be to keep telling the story, till my Kinsman-Redeemer is seen.
I wager this will be sooner than later. The Pemiscot Step Hens are choreographing "Palm Sunday Tornado" for the Spring Chicken Dance, to the tune of "Godfinger."
Now we can connect the year of Frank Kryder's death with the Lincoln Florida corporations coinciding exactly with the incorporation of my bio-father's restaurants, 1966, within his two-man partnership, Rescon, Inc. It was the year my magnificent, brilliant mother Katherine Kryder (aka Kay Daniel Picot or Katherine Ann Daniel) divorced Leonce Louis Picot, found guilty by the court of extreme cruelty and desertion. This type of divorce was a terrible stigma to an abused woman in the 1960's. It has left me in anguish since Kennedy 1963, when our gourmet china and crystal went first in the War, used as grenades by our parents as my sister and I hid under our covers, unable even to speak to one another. How could we? We did not know what was going on and how many adult people were busy at interfering with our future lives and bloodline, and undoing the trust plans of our maternal kin.
Mornings we would wake and get ready for school with shards of glass covering the floors, a whole collection of Fenton cranberry glass thrown at the walls irreparably. The whole household was destroyed before it was over. Katherine was left penniless in the divorce. Picot was poor and Katherine's father was dead, Kryder's estate lawyers and federal tax lawyers saying Frank was penniless.
We had a house with no furniture, just beds. It was a little embarassing for already traumatized teenagers as we were.
Now, as a person with a family reading this thinks of their estate plan, think of this: Katherine had been terrorized, stalked, abused, and humiliated by a greedy, aggressive, cruel husband with no capital of his own, for years prior to Frank Kryder's death. She was not exactly in the mood in 1966 to question trustees, or believe anything else other than final rejection by her father and grandparents as the "family estate lawyers" told it to her. That was a nice touch, Fort Wayne legal beagles.
But what really happened? Did Frank's trustees strike up a deal with Katherine's ex-husband in 1966, consummated in 1972, to use the charismatic actor Leonce Picot as a high-class restaurateur for their own purposes of laundering railroad bonds and realty of the Florida East Coast Railway through a merchant service credit card processing operation, with double books in Burger King and Ryder Transportation masking franchising of Pepsi and North American Van Lines? This is not to mention all the wine imported from Italian family vineyards, and California.
Well, yes, this is how it looks, and now I know how it all connects. See, Daddy, Leonce Picot, a University of Miami graduate, replaced his original partner, an artist, with the Burger King, not Maclamore, but David Edgerton. Dave dropped out of Cornell, and Ohio Northwestern. He invented the BK Broiler. I remember Daddy driving us way up to Pompano around 1959 to see Dave's Burger King. Dave died two months before Daddy in 2018, when Daddy's estate disappeared, sure enough, except for some property that's been left hanging out in the open in Monterey, California under "Monterey Old House Ltd." Look it up.( California ) 3000 East Oakland Park Boulevard in Florida was a 99-year Intracoastal Waterwy easement lease Daddy held for the Down Under, his first whopping success. Daddy is dead. David Edgerton is dead. They were partners in a number of corps and LLC's in their later years.
Soon after his poor man's divorce in 1966, Leonce Picot was living in Idlewyld, the most exclusive neighborhood in the county. We girls and ma were scrounging. We learned Depression-War Effort frugality from Katherine as it had never been practiced in modern times.
The first restaurant was built and instantly successful- too much so. Daddy moved to an Idlewyld mansion which later sold to Sloan Investments, a Panamanian corporation, in 1978. Of course, none of us knew about Mossack Fonseca back then. It was good times for the smart money. But now I wonder. I mean, this was one swell mansion- first class landscape architecture, waterfront, orchid house, guest house, pecky cypress bar- on Flamingo Drive in Idlwyld. My father had always been broke. At that time I was a young girl, bereaved, and couldn't dig it. Everywhere I went in the community Daddy was revered as one classy citizen, immensely successful. Personally, I thought he was a bullying heretic who made me extremely uncomfortable to be associated with, having no sensitivity for me as an orphan.
Because first, Katherine was to commit suicide, supposedly, September 15, 1972, the day Lincoln Financial Corporation incorporated in Cuyahoga, Ohio. Daddy's business structure was thereafter haunted by a Dayton insurance sharpie married to an Austrian princess. (She died at Katherine's age leaving young children, like Michele Bruggeman of Fort Wayne.)
Worst of all, when Daddy finally notified me by saying, "Your mother's finally done it- she killed herself," he went on to discourage me from coming home in the middle of a semester. At this time, my sister forged my signature to a document agreeing to make Daddy Personal Representative of his abused ex-wife's estate. This wasn't legal anyway, as we were both minors.
I did not not know what a Personal Representative was, I did not know what suicide was, or what it was like to no more have a mother. But what an opportunity for Leonce to get at Katherine's assets. As for me, he gave me a check for $3500. and said that was my inheritance. Actually, he held the check until I decided to spend it in a way which he approved.
Later in time, the Dayton man, who regarded me as a cobra , William Borchers, was buddies with the Loren M. Berry phone directory heir, John Berry. It seems as though Berry has been stalking Kryder since the old days of the Fort Wayne Board of Realtors. The Monterey transfers were facilitated by Berry who was also a partner with Daddy.
Daddy never had "family"money. The senior Picots, India Rubber merchants and DC lawyers, did not acknowledge his birth and his father, East Orange, New Jersey City Commissioner, Leonce Louis Picot, burned up in 1941. Kryders had land and gold railroad bonds.The Ligonier Strauses were Austrian and Borchers brought us Berry, which leaves a Lincolnesque mark in Monterey California, the active holding company of two dead restaurateurs and their assets.
It is no great jump of the imagination to surmise that certain people in Florida had a use for a man like Leonce Picot, himself unaware of who he was, and working as a young man for Don Q International and for Jones for Loans. He was smart, witty, naturally well-heeled, and thanks to his wife Katherine was able to launch a gourmet restaurant career with her knowledge and her father's dough. Well, I think they LEASED him Kryder money, which is why there is no trace yet of his accounts.
Since Borchers mangled Daddy's employees' company insurance and pension and profit-sharing plan, since Borchers got Berry with Daddy and Burger King for Monterey Transfers, I need a look at those Northwest Mutual Life Policies. The numbers on the policies look old, sixties style. They are eight digits written in three blocks.
But Santangelo's Wells Fargo Kiosk secretary won't accept service of my attorney's 100 page lawsuit so beautifully prepared.
How odd. Are you preparing your Life Insurance Trust and your Revocable Trust now? Let me say, when I met with Daddy's estate lawyers previously they were a different, quite sharp looking regime who informed me of the estate plan. Though I was already curious about the financing of his enterprises and the death of Frank Kryder coupled with his insane jealousy and cruelty to my mother, when I was told the estate plan I decided to not query Daddy-O and would wait till he died for the full story, in his accounting.
The Trustee then was the attorney who put me on to the Kryder chase to begin with. He and his wife had known Katherine and Leonce since they were high school sweethearts. He was a stockholder in the restaurants, a Methodist, and would never have allowed Daddy to go over the line, that he could see, anyway.
But the original Trustees who knew my parents, my childhood, the family history, were dead by the time Daddy and the Burger King went, so up pops Santangelo, Tr. refusing to give me any information, hiding the Revocable Trust and LIT, and hiding from a summons. I never met this man. He did not know my sister and I had the same mother. He called himself a "dear friend" of my Daddy. Daddy didn't keep dear friends. He was one cold fish.
This is the time when an absolute stranger can thwart any estate plan of mice and men, or will or trust you think you may have made. This creep knows nothing of what I have experienced as the daughter of Leonce Louis Picot and now he is interfering further in an already troubled life. It is additional pain and grief for your descendants, coming from out of the blue! Estate fraud creates severe generational scarring, and of course, many families never recover from estate plan interference. Some are divided forever.
People, your life's work belongs with your ongoing line- that is the strength of the family. It is your blood, sweat, and tears which genocidal predators have worked forever to take over, by dividing, redividing, sub-dividing, insuring, re-insuring, re-assuring, long-leasing estate property which will never benefit your seed.
As for the laundering of the property of The Flagler System along Florida's Gold Coast, by nice people who know how to cheat right, I am going to explain this henceforward from all my memories now which come together finally to a sensible conclusion.
Because one things leads to another and it's too late to turn back now.
---