Leonce Picot Money Laundering Schedule: Year 52
22 million Ch-ch-ch-ch--changes
" 08/29/1967 ICC examiner recommended that Spedco, via K.W. Maxfield "Our North American Cousin" be allowed to buy North American Van Lines in exchange for 22 million in Pepsico stock."
10/25/2021
Those who ponder the shift of wealth in the United States from its pioneer hard-working families, self-made successes, and the frugal elderly, to this purported 1/10 of 1% controlling the wealth of the nation, here is the fact- this has been acccomplished systematically and aggressively over a century through organized estate fraud, real estate fraud, duplication of U.S. Treasury Securities of obscured ownership, and money laundering. Also count diversions of royalties, commissions, dividends and annuities, documented in The Eagles vs. Warner Bros.
It is lawyers who have dunnit, and they have you coming and going- they will get a chunk of your mama's career as a librarian before you see a dime if ever. If you are in a troubled family, be careful, that is when they make the biggest fees. You will have been "marked" and amortized years ahead.
On the other hand, when you know you've been embezzled, blackmailed, and been victim of money laundering, cold case homicide of a parent, you cannot call the Law- they want you to hire a lawyer if it comes anywhere near an estate. Almost 30 years research has proven this time and again, heirs having to pay thousands to millions to get their own parental assets if at all. If there is a family legacy and you are not on the inside, it has already or will be separated from your ownership in stages. You will not get help from the law, and lawyers will have you for dinner. The statistics on inheritance is that by the third generation, a legacy is gone. And we wonder how lawyers have displaced doctors as the top players in The Game of Life.
Therefore, the Strawberry Patch is now going to publish The Laundering of Katherine's Kryder's legacy from Fort Wayne, through her convicted abusive and cruel ex-husband, Leonce Picot, who, according to his lawyer, like Frank Kryder, died a pauper. Who does it surprise that Leonce Picot was a pauper at death, leaving the Strawberry Girl in the state of itinerancy and inescapable poverty, where he had cast her by age 13.
Michele Picot-Srawberry was not the only party suspicious of her father's ability to finance 5 upscale restaurants in California and Florida, drive Rolls Royces, cover his wife with Austrian princess jewelry, fill several homes with antiques and art, considering he started out such a poor boy after a divorce that devastated his children and ex-wife, Katherine Kryder.
Commander James Winslow, they called him, an original Down Under private stockholder and carpenter, (as Michele Picot-Strawberry worked at refinishing the Down Under antique bentwood chairs from New York, as a cashier, a landscaper, and phone receptionist) one year got really suspicious.
The Commander was convinced Leonce was embezzling the stockholders, though there was a stockholder's dinner every year and the accounting of Ken Schaeffer was transparent. There was just no way the Commander could justify from what the stockholders knew of the Down Under's profits, how Leonce could keep the real estate he had, and expand to four more ritzy restaurants, two across country. So, he told Leonce he was going to get him.
Leonce spent about half a year changing his traveling routes and routine till there was a court case and a Judge told Winslow he had to move over to the Shoaff/Venice Nokomis part of Florida.
Commander couldn't figure it out, but Michele Picot-Strawberry did. Laura Picot-Sayles never had a clue because she didn't want to hear about any Kryders or why her mother was shot in 1972. She just wanted to be rich and appear normal with the smart money, Daddy-O, and right after Katherine died, Leonce became excessively rich while the Down Under, his first partnership venture had only been running four years. His salary with just one restaurant operating four years did not justify his first mansion he acquired and sold to Mossack Fonseca, the cars, the custom pecky cypress bar, the two guest apartments within.
In 1972, at her death, Katherine was possessed of $8,000,000, but not in possession of her deeded share of her Kryder Family Federal death tax securities amounting in 1966 to $8,000,000. Mortgages galore were deeded in Trust F.S.58070 per stirpes in 1943. Frank, Jr. had attorney Glen W. Bordner effect a generation skipping transfer for Minnie Kryder's estate closing 1963. Minnie's securities were not taxed, she never had a tax number. (SSA proven). In fact, she had nothing at death, except a fuel bill from Neizer.
Instead of Michele-Picot Strawberry being appointed PR for her mother, as being of age and next of kin, and one of the few who were loyal to her, a Broward County Judge granted Leonce Picot, the brutal ex-husband, custody of Katherine's estate as PR. Because the Fort Wayne legal beagles had already gotten to Leonce in 1966 when Frank died. The divorce was 1966 and Leonce formed Rescon, his Florida holding company thusly and coincident with
03/16/1966 KETTERING INVESTMENTS LIMITED Connected to 1 intermediary Incorporated: 16-MAR-1966 Struck off: 30-JUN-1978 Registered in: Bahamas
RESCON INC. FEI/EIN Number 59-1236547 Date Filed 03/17/1966 State FL INACTIVE Last Event ADMIN DISSOLUTION 09/22/2000 (1998)770 E PALMETTO PARK ROAD BOCA RATON, FL 33432 Mailing Address 770 E PALMETTO PARK ROAD BOCA RATON, FL 33432 PICOT, LEONCE 5000 SUITE 911 FT. LAUDERDALE, FL 33304 (Suite 911) was Leonce's real estate following Mossack Fonseca, he acquired two Suites at Sea Ranch B, developed beachfront of North American Properties, Inc.
LINCOLN LIFE INSURANCE AGENCY INC Date Filed 03/17/1966 State FL DISSOLVED 06/10/1968

3/17/1966 International Harvester Corporation Merged into International Harvester Company
Savvy Fort Waynians ought to be able to make something of this, and any seasoned detective would see even more.
As PR, Leonce did not file a Death Certificate for Katherine, just as there is not one filed in Broward County for Leonce Picot to date. They both had lived in Broward County since 1941, childhood sweethearts.
Therefore, her de facto 6781 SSN was never cancelled. MP-S discovered this in 1995 and the lady at the SSA office surely pursed her lips. Katherine's SSN was a nome de plume she never changed when she married Leonce in 1953.
MP-S marched over to the Down Under office of Leonce, no longer an intimidated shell of teen whose mother had been blown apart, and asked, sweetly, "Why didn't you cancel my mother's SSN when you were her PR?" And why didn't you apply for her death benefit for poor little Laura Picot- Sayles and me?
What have we learned? To redeem taxable at death securities, Death Notice to SSA triggers an IRS Notice of Tax Due through the Comptroller.
Leonce was really spooked, not an easy thing to do to a brute who kept his females subservient. By this point in time, several reliable parties said to MP-S, "What happened to the Kryders- boy did they have a lot of land."
She said to her father, as he beaded up with sweat, "Will you please take me to Fort Wayne? I have to look into my mother's life and family affairs, and I am afraid to go alone." (As well she might have been).
Never ever seeing her father taking something weaker than successive bottles of wine and champagne, MP-S witnessed Leonce open his desk drawer to yank out a bottle of Xanax, pour it down the throat, swallow it without liquid.
He said, at his desk still, "Don't you think if trustees had taken it, they would have spent it all by now?"
"No, Daddy," she answered, always respectful, "I think they would be laundering it."
Next, the Nouvelle Picots became suddenly hostile and financially devasted MP-S, taking away her husband's job, their car that was a Christmas gift, family health insurance coverage, then asking her to work for $8.00/hr. since she "needed money," knowing she would not be able to make her mortgage payments on the one permanent home she ever owned- for two years.
Katherine's Indiana Family
Kenneth W. Maxfield was a nephew of Frank Kryder, Sr, by marriage and Orange Maxfield was head of the privately owned Grabill Bank, Allen County. The Kryders and Maxfields were time to time neighbors on farmland around Leo, Cedarville, and Grabill, from before WWI. Max was of counsel in the firm Beers, Mallers, Backs, and Salin. Beers was the long, long time head of the GOP in the region. Mallers owned the turn of the century and later theatres, thus the 1985 Shoaff Shamrocks and Soy merger grab for Disney Amusements, and Salin, 1970 Indiana Secretary of State, up and one day bought up a bunch of Farmers and Merchants Banks in Indiana and started Indiana's largest privately owned bank, Salin Bank.
1. How is the value of the unredeemed Kryder Securities in 1966 estimated?
Aside from recorded Plats, recorded HOLC Bonds, and number of Kryder owned in fee land and development mortgages, of Record, in 1979, lawyer Charles Halter submitted a relative's abstract dating back to the opening of the sale of Indiana's Canal Lands, to lawyer Walter P. Helmke, father of Judge Paul Helmke, "for correcting, signing, and notarization." In that abstract, transmitted to the Strawberry Patch, is an accounting of who had what, including the holding of Native American assets and details of the re-organization of Fort Wayne's Bank monopoly by the U.S. Comptroller, after the Bank Holiday.
In June of 1964, Minnie Kryder's estate had closed and Frank owned no par shares of his mother and father's lifetime build-up of death tax securities. The generation skipper had been effected by Glen W. Bordner in 1963. The securities were not redeemed. Taxable at death registered securities can be exchanged by the registered owners only for "like" Treasury instruments. Or, they can be cashed out before death, but tax will have to be paid then.
Rather than redeem securities in his mother's estate in 1963, he skipped to Katherine. But the Kryders' legacy to their only lineal descendants, was intercepted at Frank's death in 1966.
The filing of a death certificate will trigger SSA and a Notice of Tax Due to IRS when securities are redeemed by the Comptroller. A good explanation for Katherine's SSN to be active more than 20 years after her death, Leonce Picot, PR. Convenient too since it was not in his name.
If a Trust Company EXCHANGES Treasury Special Condition securities, which can only be for a security of the same type, the Comptroller assumes the whole bunch of registered intruments are being exchanged on behalf of the owners by the Trust Company. That is from the hoss's mouth, U.S. Treasury office.
In 1964, the Treasury offered a last exchange of HOLC Bonds for Treasury Notes of 1976. Only Frank, Tr. could have exchanged them, and so he must have done. Then Frank died a pauper, like Leonce Picot, though Frank's widow was maintained on a shoestring widow's trust by Bordner.
3. In June of 1964 "North American Van Lines obtained a free bank loan of $8,000,000 maximum credit, $2,000,000 of which was a term loan repayable $400,000 annually for five years, the other $6,000,000 a credit loan available as needed." - Moody's Manual
In July 1964 Indiana State Treasurer Robert E. Hughes removed "another 7 million" in 6 month state time deposits (precisely, on 08/01/1964) from Lincoln National Bank, Fort Wayne, and from 9 closely related present day perpsi banks in Muncie, Elkhart, and Evansville, citing GOP disloyalty in his run for Governor as the reason. He had previously been in the process of removing 3.5 million in interest free- deposits from other banks (unamed).- Kokomo Tribune, Thursday, July 2, 1964 p. 5
At that point in time, according to Anti-Money Laundering Primary Courses, was a Predicate- Frank's exchange of the Senior Kryders' registered HOLC Bonds for Treasury notes of 1976, since concealed, followed by creation of Placement Space in 10 perpsi banks as they have shown themselves to be, entangled up to the present day.
Laundry Basket 1, death of Frank Kryder 1966, was $8,000,000 in vault securities, off the books, six million may be used for security, with two million loaned which after five years restores the $8,000,000. No one knew who the original $8,000,000 belongs to except the 1966 bank president, a former Treasury agent and bank examiner, Paul Shaffer, who began his banking career the year MP-S was born, and a small inbred group of America's Best Lawyers who happened to be congregated in Fort Wayne.
With 1966 anonymous basket 1 containing $8,000,000, every five years $2,000,000 was laundered in smallish installments of $400,000 while $6,000,000 was used by persons as security to generate more "hidden money," the legitimate way, through land development and real estating, such as North American Properties, Inc. Though the "wealth accumulation" snowballed as $6,000,000 came to be worth much more as security for developments over the 52 years Fort Wayne best attorneys have had it.
When Katherine died in 1972, and MP-S was away at school, Maxfield had turned the pile once- 1964-1969 and presumably would have paid $1,200,000 of then $2,000,000 due in 1974, restoring the securities lump to $8,000,000 a second time.
9/15/1972 d. Katherine Ann Kryder aka; shot through the heart
9/15/1972 THE LINCOLN FINANCIAL CORPORATION Cuyahoga Ohio
Leonce did not want Michele Picot-Strawberry to fly home because of death arrangements, though she had to drop out that semester at school, she was so stricken. After her first two years in Raleigh freezing like a Floridian, Leonce had yet to buy his daughter a winter coat. He said it couldn't possibly be that cold. He didn't want to buy the plane tickets home. He said he would handle all the death arrangements which meant quashing an investigation and definitive autopsy, losing the gun recovered at the scene, and as PR obtaining legal control over Katherine Kryder's remains.
In 1973, Leonce's future destroyers, who he didn't foresee, taking down the Down Under and his whole company structure with very bad advice, Borchers and Berry formed a corporation from their haunt in Dayton, OH in the office of guess who?
(Borchers) FINANCIAL KETTERING CORPORATION Business ID: 197304-583 Entity Type: Foreign For-Profit Corporation Business Status: Revoked Creation Date: 04/26/1973 Inactive Date: 11/28/1988 Principal Office Address: (Walter P. Helmke Office ) 309 STANDARD BLDG, FORT WAYNE, IN, 46802, USA Expiration Date:
Others related events of 1973:
"In April 1973, Pepsico president Donald M. Kendall signed a ten year contract to sell Russia equipment and syrups to produce and bottle Pepsi Cola."
11/09/1973 Death of Lauren Otis King, aforetime salesman for International Harvester, Trustee for F.S. 58070, in Sebring, Florida.
The ball was held 1969- 1974 By Fort Wayne National Corporation, a mis-organized bank holding company in business with itself and its directors. In 1974 this gang organized Fort Wayne Bank Realty.
FWNB REALTY INC : 2400 FT WAYNE BANK BLDG , FORT WAYNE, IN 46802 : 197405-005 Creation : 5/1/1974 : Inactive : 12/30/1987; they conveyed the bank building to themselves in 1991.
By 1974, Maxfield had turned the pile twice and like a trip through the Magic Kingdom, with the wave of a wand, Leonce became amazingly wealthy and prestigious just a tad too fast. So, at time there were (2) laundry baskets and Leonce picked up a third one once Katherine's pathetic little Probate was closed.
Leonce was offered the deal to hold $8,000,000 hidden, and allowed to use it as security for expansions. He planned four more restaurants, restaurants, to "payback" $100,000/ year each, out of part of his salary, restaurants without nosy stockholders like The Commander.
Michele Picot-Strawberry knew what her father's thinking would be- he was best to handle Katherine's money, and would make it into more for her daughters and grandchildren, and himself and his wife and his wife's sister it turns out.
And the Nouvelle Mrs. Picot stoked Leonce's ego with lighter fluid. To Carly Simon's horror, she frequently stated, "No one can do it better than we can."
At the begining, in 1974, to Leonce, the plan would have worked because the Down Under would be rolling, he could expand, and pay back $400,000 yearly in some form on his new earning power. He was able to acquire a millionaire's Panams Papers mansion and fully customize the interior as well as re-upholstered Kay's furniture which her mother had bought, and confiscate it for his new palace with a $125,000 mortgage.
But Leonce didn't know the whole deal until it was too late in 1979 and his first two million was due.
The Mansion was sold to Mossack Fonseca clients in Panama, and for a small mortgage Leonce acquired a beachfront suite developed by North American Properties, Inc.
He was made director of the 1976 first incarnation of National Bancard Corporation. 6299 (IRS) which soon after changed its name to Nabanco. At the Down Under, it was NaBanco all the time. "This has to go to Nabanco now!"
(fka National Bancard Corporation merged into )1996 FIRST DATA MERCHANT SERVICES CORPORATION 6793 (IRS)
fka NABANCO GEORGIA, INC. 7936 (IRS)
In 1979 Contel merged into NaBanco.
After a short intermission, following is a schedule and the supporting chronology (live now!), showing the turnover of the $8,000,000 11 times from 1979 till Leonce's death in 2018 when he died possessed only of the balance of his mortgage, owed as his last payment due 2019. For the surviving Nouvelle Picots, this is the reason Leonce constantly moaned that he had outlived his financial plan. They all heard him say it time and again, though only Michele Picot-Strawberry suspected how it happened.
It is pathetic to know a once pretty good man died with nothing but his life insurance, no Trust, owing even his homestead to his youthful folly, at death.
2019 Investigators, please note GEOGRAPHIC CROSSOVER entities created:
4/16/2019 MG88 FORT WAYNE COLD STORAGE, LLC Company Number L19000104343 Status Active Incorporation Date 16 April 2019 Jurisdiction Florida (US) Agent Name HABER LAW, P.A Agent Address 251 NW 23RD STREET, MIAMI, FL 33127
8/19/2019 CENTURY 21 REALTY INC Business ID: 201908191340947 Status: Active Creation Date: 08/19/2019 Inactive Date: Principal Office Address: 10721 Coriander Pl, Fort Wayne, IN, 46818, USA;
Laura Picot Sayles 2619 (IRS) became upon sale of Leonce's homestead, an important realtor at Hansen Century 21 Realty, Fort Lauderdale, FL, located just next door to the old DU 99-year lease.
Does Laura Picot-Sayles think she can get into Daddy's Game and keep running with 8M hidden in typical family, ho-hum real estate? Talk about wool over the eyes. It is earnestly prayed that the authorities will extract her before it's too late. She does not know, these people are not only questionable, they are killers. They will tell her this is a smart money game and she won't know she's laundering junk against her own gilt- edge heritage, and it didn't come from Leonce.
It is held, that Leonce L. Picot did admit to Michele Picot-Strawberry, that he had taken possession of his ex-wife's estate, and in fact was up to his eyeballs in back payments in the mid-nineties when she queried him. The exact part of that conversation at the Down Under was, Leonce at his desk:

Michele Picot-S.,"Well it's a good thing you were divorced when my mother died, or you would have taken what she had, spent it all, and there would be nothing left for us."
Few people who encountered Leonce ever saw him "come undone" as they say. He style was to react to a personal challenge with brutality, if not physical force. But that day, he came undone, right before his daughter's eyes, Xanax by Xanax. Though, there wasn't much to be done until he died and his books subjected to forensic accounting. He chose to die letting Michele Picot-Strawberry live years with the sorrowful knowledge of his transgression. She kept him out of her writing till he was dust, but having lived a childhood of subterfuge, lies, confusion over who were family members and why some were missing, why some were never mentioned, learned this is no way to live as an adult. It is wrong to create false sets and scenarios for young children to make them believe the adults are right and in control. It is a prison to live with a psyche governed by untruths.
The Picot 1/2-grandchildren, as he made them, and their successors, are entitled to the Truth about their maternal REAL grandmother who was a much brighter star than Leonce, and that, overcome with jealousy, he drove her to her death so he could be rich. Laura was rewarded and paid to uphold the falsehood, Michele, loyal and bonded for eternity to her mother, Kay Picot, needed nothing to keep the secrets which may have destroyed his golden years.
11/02/2021
LAUNDRY SCHEDULE WHO WHAT WHERE WHY HOW:
An essential 0009-0004 Chronology has been skeletonized to the bare bones, for the moment, so that a FINANCIAL CELL is defined.
Of note, Alvin Malnik, who entered the FL Bar in 1959, also a restaurateur is on the time line and moreso relevant to Leonce and Kay Picot. She wrote about The Forge in Restaurants of Florida, though Leonce referred to them as "questionable people," as opposed to Joe's Stone Crab. The Forge "permanently closed in 2019," though like the Mai-Kai, now has new investors and will be born again.

The Forge was operating years prior to The Down Under, but obtained a new tax id in 1968 the year Picot's Waterway Restaurants, Inc. (FL) was issued for The Down Under
The New Game is "Spirit of 76"
Using a 76 card deck yields 9 pairs of Double/Two-faced of Treasury de facto ids and a remainder man to thread the needle. This is a Second Avenue to the Double Booked Treasury 15-51 (ABA) which is completely logical and generated from an even larger sequence of numbers, the organic way- using natural thinking. With Bankers Keys, there are many open doors to dudu all around the nation. So why don't the protectors of the Treasury and stability of our banking system people do something about it? It is the original perps in time who are always ahead of the game, and the law shows up after the job is done.
The new cell is defined with only those pertinent domestic ids which are at 0009 and 0004 years in the LEONCE PICOT chronology, from Kryder origins, through Picot et al., back to the Maxfield group. Though, with First Merchants, Muncie are added 5 First Merchants Capital Trusts, one Trust for each year a "borrower" pays back $400,000, in theory. Since the Trusts are Reserve-regulated, they contain federal securities. 5- year paybacks by-pass 4- year statutes of limitations in estate frauds.
3/05/1909 MUTUAL OF OMAHA INSURANCE COMPANY RSSD ID: 1583836 (F.R.)
11/16/1914 NORTHWESTERN MUTUAL LIFE INSURANCE COMPANY, INC RSSD ID:1584075 (F.R)
1959 Alvin I Malnik Florida Bar Number: 49891 (FL Bar Assn.)
1984-02-22 FIRST LINCOLN FINANCIAL CORP located at MONTEREY PARK, CA RSSD ID:1251041 (F.R.)

FIRST MERCHANTS CAPITAL TRUST I IN RSSID: 0001169723 (F.R.)
FIRST MERCHANTS CAPITAL TRUST II IN RSSID: 0001169724 (F.R.)
FIRST MERCHANTS CAPITAL TRUST III IN RSSID: 0001459542 (F.R.)
First Merchants Capital Trust IV IN RSSID: 0001459622 (F.R.)
First Merchants Capital Trust V IN RSSID: 0000712534 (F.R.)
Which is

158383615840754981125104100011697230001169724000145954200014596220000712534
as Michele Picot-Strawberry sees it. This is an encrypted financial cell which defies modern methods of detection and regulation. That is why this entire bunch of typing is a big fat RICO if anyone is ever going to wake up in Brigadoon again! This encryption is yet another demonstration of Treasury double books, a sub-system de facto id of our own protective systems, effecting fraud and duplicity.
Here be it. This is what related double books are concealed in the above encrypted cell:
(1)U.S. Treasury 1551 (ABA)
U.S. Treasury 1551
(2)Navistar Financial 7491 (IRS)
Navistar Financial 7491
(3)Mai-Kai Restaurant 1398 (IRS) or Kryder Realty 9381 (L.M. Berry Mark)
Mai-Kai Restaurant 1398 (IRS) or Kryder Realty 9381 (L.M. Berry Mark)
(4)1968 Waterway Restaurants, Inc. PICOT 2862 (IRS) or Recorded Kryder Gold Bond securing Kryder's Additions 8262 (Allen Co. Recorder)
1968 Waterway Restaurants, Inc. PICOT 2862 (IRS) or Recorded Kryder Gold Bond securing Kryder's Additions 8262 (Allen Co. Recorder)
(For, there was never a moment after Kay's mother removed her daughters in the middle of the night out of Fort Wayne, 1940, that Fort Wayne did not know where she was, who she married, and how to make her husband a rum-pusher and betrayer.)

(5)1968 The Forge, Inc. New Taxpayer I.D. 3400 (IRS)
1968 The Forge, Inc. New Taxpayer I.D. 3400 (or 0304 Colonial Title (Lansky, Colonial Inn etc.)
(6) St. Joe Co. FL 2511 (IRS)
St. Joe Co. FL 2511
(7) Barnett (Indiana Lincoln -Barnett-Shoaff, BOA) Merchant Services FL 4409 (IRS)
Barnett (Shoaff, BOA) Merchant Services FL 4409
(8) Wells Fargo ADVISORS FINANCIAL NETWORK, LLC FL 5000 (IRS)
Wells Fargo ADVISORS FINANCIAL NETWORK, LLC FL 5000
(9) Wells Fargo Securities, LLC FL 6000 (IRS)
Wells Fargo Securities, LLC FL 6000
In "Spirit of 76" are nine double tax payer and ABA ids, including a double Treasurer's Office account for 72 cards in the encryption,, and the Remainder Man Is-
Lincoln National Bank, Fort Wayne, IN aka Norwest 7127 (ABA)
Q.E.D.
This is hand-work, like the way it started. MP-S has memorized a lot of numerical ids in thirty years.
A cell is numerically checked off number by number as the logical doubles reveal themselves. Though it is by no means a computation; before publishing, the hand work is submitted to at least seven pen and paper checks for accuracy. It is very easy to drop or add a digit.
A few demonstrations of increasing numerical complexity to confirm these "double books" are not lucky coincidence. Impossible. Because it's true. A discussion of the fine points seen in this cell will follow.
Year 109
Journey Through the Eye of the Needle
10/18/2021
The year 2022 will be the Federal Reserve 109th Jubilee.
Michele Picot-Strawberry first appeared in the world 12/17/1953, coincident with Raytheon and a 45 minute ride from where Howard Hughes was establishing creation of the future HHMI. To prove it, she was assigned Florida Birth Certificate 109 70671.
In 1911, the ABA assigned 71-706 to Exchange Bank, a 5/30/1987 acquisition of (109) 69189 Fort Wayne National Corporation , an inappropriately organized multi-bank holding company in which directors were authorized to engage in business with each other. This acqusition effected, literally, a section 1035 exchange to trade an old life insurance policy in on a new one with better features:
71706-70671= 1035
One step further, "Fort Wayne National Bank Realty" sometime after 1974 was assigned (109) 67681 by the Federal Reserve.
70671- 67681= 2990
(109) 2990 was assigned to Fort Wayne National Bank when it was co-habitating with (109) PNC 1482 (F.R.) and sometimes with National City 1446 (F.R.)
That was then and this is now:
In 2018 a shameless feast of fraud, perjury, robbery and no enforcement of the rules of Probate in the 17th Judicial Circuit of Broward County, FL commenced against MP-S. It was the death of her father, Leonce Picot which precipitated her long anticipated Picot RICO. He was his abused ex-wife Katherine Kryder's Personal Representative in 1972 when she was possessed of her father, Frank Kryder's generation skipping transfer of 1966. Leonce subversively acquired that power and no one knew, taking even her furniture for himself; it was not for the benefit of Katherine's daughters. So the Kryders are back in the ball game. Katherine's missing legacy is definitely an issue along with Picot's relationship with her adversaries, especially John M. Berry, a Yellow Pages heir. MP-S proves herself as a long time victim of organized stalking for criminal gain leading to a current estate fraud within the statutes of limitation. MP-S is a Needle from now and back to 1966 when Leonce incorporated his two-man holding partnership, Rescon, Inc., coincident with the divorce from Katherine and the death of Frank Kryder.
The Game is, "52 Nick-Up"
This game uses a full 52 card deck of only those numerical de facto ids directly involved with separating MP-S from her property over the years. All the colorful narrative, all distractions are sloughed off so that MP-S has spun herself into the needle in the haystack the Law Men told her she would have to retrieve.
The function of this game is to focus an ongoing duplication of The Treasury of the United States within The National Silo of Estate Fraud. Privileged characters are in position to direct and/or divert unsupervised royalties, commissions, interest payments, loan payments, any asset owed to one taxpayer, to the Silo undetected, by perversion of The Numerical System used as "keys" or "flags."
E unum duorum
Sounds like an impossible case to prove, but once you have a needle, it is as basic as
Spy Run 1234 (L.M. Berry Mark 1927) (Fort Wayne)
Western Union 4321 (L.M. Berry Mark 1927) (Fort Wayne)
"Nick-Up" is a win when with 6 sets of duplicated financial de facto ids directly related to robbing the Needle, or 48 digits of double-taxpayers with a remainder four-digit de facto, the Thread, logically and chronologically sew up the original 52 card deal.
"52 Nick- Up"
The deck is pared down to those actors critically pertinent to a typically staged separation of MP-S from her maternal family U.S. Treasury death tax securities. It contains (1) Life Insurance Company (1) Per stirpes Kryder Co., Inc. Indiana REIT recorded with 550 mortgages credit for developed land owned in fee (1) Muncie Bank (1) 1035 Exchange Bank (1) Indiana Judge (1) Florida Judge (1) Florida lawyer
(1) Closed 0$ Indiana Estate (1)Victim
The Deal
(1893 Merchants National + 1946 Grabill Bank (Maxfield), Allen Co.) nka First Merchants Muncie 17147 (F.R.)
1943 Kryder Company REIT "Trust F.S. 58070" (Allen Co., IN Superior Court)
1953 Michele Picot-Strawberry 10970671 (FL Vital Statistics)
1963 Minnie Kryder Estate Closed 14518 (Allen Co., IN Superior Court)
(1969 Fort Wayne National Corporation 1987 acquired) 1911 Exchange Bank 71706 (ABA)
2018 Picot Trustee ex maleficio Carl G. Santangelo 290191 (Florida Bar)
2019 Broward Probate Judge Kenneth G. Gillespie 83054 (Florida Bar)
(Third generation Helmke-Kryder concealment) South Bend, IN Judge Paul Helmke 765002 (Indiana Bar)
(id removed from public database after 2019) Northwestern Mutual Life Insurance Company 1584075 (F.R.)

More simply, just the numbers, ma'am:
1584075 290191 83054 765002 71706 17147 58070 14518 10970671
The Play- Whadda Ya' Do?
*Find The Duplicate Explanatory IDS (Pairs)
1911 Office of the U.S. Treasurer 1551 (ABA)
Office of the U.S. Treasurer 1551
1927 Straus Bros. Commercial Bank, Fort Wayne 7128 (ABA)
Straus Bros. Commercial Bank, Fort Wayne 7128
1963 Berry Group inc. in FL 6007 (IRS)
Berry Goup inc. in FL 6007
1966 Southern Wine & Spirits, Inc. FL. 4475 (IRS)
Southern Wine & Spirits, Inc. FL. 4475
1969 Heublein, Inc., FL, aka Don Q. International 9070 (IRS)
Heublein, Inc., FL, aka Don Q. International 9070
2006 ( inc. as 2n'd largest money wire transfer co. in world) Western Union 1180 (IRS)
Western Union 1180
1927 Straus Bros. as correspondent of Commercial Bank of Switzerland nka UBS, next door to Western Union on Berry Sreet, Fort Wayne.
*Identify The Rogue Remainder id (to thread the needle)
In this deal, the four-digit remainder is 6793, existing in two forms for the same entity-
(fka 1976 merged National Bancard Corporation 6299, Leonce Picot founding director, into Nabanco 6299) through which he processsed Florida restaurant charges, delivered daily.
(fka National Bancard Corporation merged into )1996 FIRST DATA MERCHANT SERVICES CORPORATION 6793 (IRS)
fka NABANCO GEORGIA, INC. 7936 (IRS)
delivers changed money from Florida back to Indiana circuit.
Discussion:
The duplication of U.S. Treasury securities was a privilege granted The Lincoln in 1932, as first found published.
And how do you prove destruction of bonds that are destroyed? Did he take pictures of the bonfire- did he turn in the charred stubs? There is nothing like the word of a gangster for pure integrity in guiding the U.S. Treasury.
What's in Lincoln's RSSID ?
Federal Reserve World Class Encryption on Display
09/11/2021
Is the RSSID a de facto id? The answer is yes because it is federally assigned identification used for transferring money, establishing jurisdiction for criminal prosecution. NIC the Tool is our public data access, but this database is dynamic, and over the last twenty-five years there have been comings and goings, while financial institutional histories or entries have been removed due to acquisitions or other activity. Removed relevant entries are saved in the Kryder data base, since about 1993. In 1993, the Kryder REIT expired, and the Federal Reserve assigned this ID to Lincoln National Life Insurance Company, which was regulated by the F.R. until 2012:
2025708
The popular "How many words can you make from such and such a word?" game is a lark, but none of the words you find have to relate to any of the others.
A perfectly encoded sequence breaks into many parts which literally all mean the same thing.
So what can be made from 2025708?
2025 St. Joe Boulevard, Fort Wayne, IN, 1919-1963 Minnie Kryder Historical Dutch Colonial House
rm 202 and rm 225 Standard Building, Fort Wayne, IN Historical Offices of Kryder 1930-1950
Superior Court Doc 58070; Kryder REIT Trust per stirpes ; off the books

Taxpayers (IRS EIN):
2285 North American Benefits FL
2285 Flagler System FL
8500 Raytheon
5070 North American Shopping Center FL
7005 Lincoln Underwriters
0752 North American Mortgage and Investment of New Mexico (domiciled Canary Islands)
2285 Summit Asset Management FL
2758 Summit Medical Supplies, FL c/o Walter P. Helmke, Indiana
5207 Fort Wayne Health and Casualty Insurance FL
8702 Exchange Bank Acquisition, Fort Wayne
0758 Barnett Bank Premises of Oakland Park FL
7080 Ohio National Life Insurance, OH
7852 Colonial Insurance OH Ltd. "active in Florida"
8220 L.M. Berry (1963 Minnie Estate Closed)


20 Federal Reserve Bank City Indianapolis (ABA)
Standard Industrial Classifciations

2080 Beverages SIC (SEC)
2205 Knitting Mills SIC (SEC)
5080 Wholesale Machinery SIC (SEC)

Recording the Name of the Kryder REIT, it is written, "This Trust shall be called Trust F.S. 58070."
F.S. could represent a set of related things, related to the numerically defined entities:
First State (Bank of IN)
Flagler System
Florida Statutes
Franklin Security
or even Fred Shoaff
Unlike the word game, every piece of Lincoln Life 2025708, along with the F.S.s, all comprise one and the same thing.
When Numbers make Literal Sense, we have discovered a code, E pluribus unum. We also see how this motto of the United States has been perverted by a perverted institution to consider itself The One, to imagine itself as God.
Back to the Future Exploitable Cases Part II.
Re-think'n Lincoln Re, WTC Insuror
09/11/2021
In The Nick of Time, the Patch delivers on the 1967 U.S. Secret Service Memo, with a double flush, along with the Federal Reserve "Keys" for Lincoln Life Insurance Company, 1905:
This full Hand of 44 is built of de facto ids explicitly related to the 1967 SS Memo, Michele Picot-Strawberry and her parents, hereinafter MP-S, and the relocation of MP-S/Katherine Kryder as Ma dec., now Pa dec., inheritance of government securities to other locations for the use of adversaries:
1922 Kryder Gold Bond Securing Kryders Additions (Deed Record, Allen Co.) 8262 Or
1943 Kryder Recorded per stirpes REIT F.S. 58070 (Allen County Superior Court)
1953 MP-S FL BC 10970671 (Vital Stat)
1967 SS Memo Doc ID 32401465 ( unclassified archive)
1968 Waterway Restaurants, Inc., Leonce Picot (IRS) 2862 Or see 1922
1974 Fort Wayne Bank Realty 10967681 (F.R.)
(recently extirpated from NIC data) Northwestern Mutual Life Insurance Company (2010 changed Picot Policies) 1584075 (F.R.)
1987 Exchange Bank Acquisition Corporation (Fort Wayne National Realty/Bank) 8702 (IRS)
Following is transmutation into a double flush:
Flush 1. 1911-Present

1911 Exchange Bank, Indiana 71706 (ABA)
1958 Lincoln Life Annuities 2760 (IRS)
1960 Estate of Minnie V. Kryder 14518 (Allen Superior Court)
1979 Nabanco (Leonce Picot, Founding Director in Oakland Park, and Ongoing Client ) 6299 (IRS)
1994 Barnett Bank Premises of Oakland Park 0758 (IRS)
2001 North American Properties (FL) 6847 (IRS)
2017 Wells Fargo Securities 6000 (IRS)
2017 Wells Fargo Government Bond Fund 5183717 (F.R.)
New! Lincoln National Life Insurance Company 2025708 (F.R.)

Flush 2.
Here is where the Anchor was dropped in 1967- following the lack of accounting for the 1943 Kryder Securities which generation-skipped an otherwise 3612 Frank Kryder death tax in 1966. Minnie Kryder was never issued a taxpayer number.
1911 German American National Bank aka Lincoln National Bank 7127 (ABA)
1943 Origin of present Raytheon/Parkview Lease 8085 (IRS)
1967 Continental Trust of Puerto Rico 220611 (F.R.)
1967 Southern Wine & Spirits, Inc. 4475 (IRS)
1968 Lincoln National Corporation, Inc. 0070 (IRS)
1972 Charter Allen Co. Bank and Trust of Leo, IN, failed 1985 7725 (U.S. Comptroller)
1994 North American Van Lines FL 0893 (IRS)
1999 Fred Shoaff "U.S. Capital Leasing, Inc." 5678 (IRS)
2010 Bacardi Business Solutions FL 8669 (IRS)
*Generation III: Judge Paul Helmke 765002 (Indiana Bar)

*Here it can be noted that the former Valley American Bank, now the South Bend Branch of PNC (Fort Wayne National + National City Bank) , South Bend becoming Paul Helmke's new place of residence after a lifetime in Fort Wayne, is emblazoned with Minnie Kryder's Estate Number #14518 on its FDIC Certificate. Have a good career, Paul. "Environmental Judge" is what YOU should have, though it is Minnie Kryder's lineal descendant Michele Picot-Strawberry who is the outstanding scholar in ecosystems, the coastal zone, and wetlands remediation. The misused iteranant legatee of Allen County's good and true builders never stood a chance since 1963, and is still trying to find just a trailer she might call her own someday.




Try and find this ACNB with FDIC or anywhere- it existed 3 days on the books of the Comptroller only. Notice how things center around Paul Helmke's landing place in South Bend. It had been assigned certificate 20070.
Back to the Future Exploitable Cases Part I.
DQ Home Phone
09/06/2021
Time travel is possible, and the tesseract is real, but both require, not a flying car or dial-up booth, but an airtight chronology running decades backwards and forwards from your Anchor position. Thus we have Cold Cases, because an Anchor is dropped somewhere after an acummulation of time-sensitive events has created suspicious circumstances, extreme loss or violence, warranting investigation. But complex crimes often cannot be seen until after another series of events which have yet to take place is complete. There lies the problem since the instruments of insurance companies, banks, and railroads outlast the span of a career and lifetimes, as calculated. Their devises survive decades of agency changes, turnovers, re-districting, and these days "retention times." The architects of Biff's World are expert in predicting lifespans of all sorts of things, animate and inanimate, so they are always a step ahead of detection.
4/4/1967 Branigan SHAMROCK- Memo became ordered Classified by SS in 1976 as an exploitable future case. Doc ID 32401465 p5
By 1964, Frank H. Kryder had arranged a generation skipping transfer of his parents' Registered Federal Death Tax Securities with tax attorney Glenn W. Bordner. Frank required Bordner in 1963 to file a special affidavit stating Bordner, 1907 Fort Wayne Bank Building, was Secretary-Treasurer of the Kryder Company and was in possession of the Corporate Seal. In 1964, the Treasury offered a last exchange of the original chain of Home Owners Loan Corporation Bonds, for higher yielding Treasury Notes of 1976. That was Frank Kryder's last exchange. The HOLC Bonds are recorded in 1934 as belonging to the senior Kryders and were security for their development of Waynedale Gardens, 1,2,3 and 3 extended and the mortgages they accepted. They are waiting to be redeemed.
Things that existed in 1967 and became related in the future:
SS Memo Doc ID 32401465
Pepsico 4203
Michele Picot-Strawberry 1645
With these 8-digits can be transmuted the MP-S FL Birth Certificate number, which very closely resembles Federal Reserve RSSID Numbers of the former Continental Illinois Bank, Bank of America, Fort Wayne National Bank, Bacardi, and The German American Bank:
Possible Future Case 32401465 c.1967
MP-S FL BC 10970671 c.1953
It was a year of setting up, 1967- Machus Red Fox, Inc. created; AMBASSADOR HOTEL COMPANY OF LOS ANGELES was incorporated.; 08/29/1967 ICC examiner recommended that Spedco, via K.W. Maxfield "Our North American Cousin" be allowed to buy North American Van Lines in exchange for 22 million in Pepsico stock.
Rum and Pepsi had their day in the streets in 1963. Yet there was so much more to come, so much more that is forgotten, or never taught or witnessed. What couldn't be seen in 1967 when MP-S was all of 14? By then it was Leonce Picot who had 100% control of her past, present, and future, and had more knowledge of Kay, his wife's Kryder past, than Kay did.
Here is one, for then and after later:
1924 Fort Wayne (First National) National Bank 7121 (ABA)
1927 Tri-State Safe 5630; 1957-1967 Picot Home Phone for Mai-Kai and Rums of Puerto Rico, 5630 (L.M. Berry Mark)
1982 Bordner Check deposited to (7121) re-deposited into (7119) defunct Old National Bank 4461 (Lincoln National Bank and Trust)
1984 Monterey transfer to Picot/Edgerton via Don Q International 9070 (IRS)
And one for now and then, using a full deck of 44, in fact, why not let this puppy go home once and for all- then we can learn the new game replacing Liar's Poker, Lawyer's Bridge.
*1927 Philpott Secret Service, Ft. Wayne 4394 (L.M. Berry Mark)
Possible Secret Service Future Case 32401465 c.1967
Victim MP-S FL BC 10970671 c.1953 (FL. Vital Statistics)
1974 Ft. Wayne National Bank Realty 10967681 (F.R.)
2010 Altered Secret Northwest Mutual Life Insurance Polices of Leonce Picot 15109480
2010 Altered Secret Northwest Mutual Life Insurance Polices of Leonce Picot 15010371
Now, if the Strawberry Patch didn't work, if the numerical hand didn't make sense, it could not possibly pass the Judge Judy test, but it does. Then, the Strawberry Patch is literally a FIX- it supplies missed sequences which allow guaranteed U.S. Treasury instruments to be parted from their registered owner, vaulted, and leased to others.
Pieces of Eight

Doppelganger ID, Strawberry Patch Dispatch to Straight U.S. Treasury Agents

9/02/2021
As we approach The Big Reveal, the cold case unit is furnished with a set of ABA, SSA or EIN derived-pairs, formed by perfect chronological and historical sense, as well as by the U.S. Treasury, which identify the players in the case and their relative financial involvements, or entanglements. For general edification, taxpayer ids are significant flags in the System for money transferring or money laundering or money concealing according to the last four digits. That's all anyone needs- your last four digits. The first five merely indicate the regional issue, something irrelevant when money is constantly moving on an interstate grid.
Player 1
Player 2
Financial Relation
Frank Kryder 3612 (assigned

1942

)
Fred Trump 6123
Real Estate Developers/Subdividers
FL Nat'l Bank, Ball/DuPont 5519
Hughes Aircraft 9515
Lincoln Trust, Fort Wayne IN
Flagler System Holding 8212
Fort Wayne National Corporation 2812
Thomas Shoaff
Bank, Railroad and Mortgage Securities Holding
Tri-State Loan &Trust Co. IN 7124
B. Goodman,

Hannan RE Co

7421
Frank Kryder/ Kryder Company, Inc.
Kryder Real Estate 9381 (LM Berry)
Mai-Kai Restaurant, FL 1398
Katherine Kryder (Daniel- alias) Picot, Leonce Picot, Continental Bank of IL (BOA)
Frank's Lawyer Empowers Himself 5789
Failed SE Bank of FL 5879
Fred Shoaff II and III; Est. of Paul Smith (2002)
(1927) Kryder Gold Bond RE Security 8262
Waterway Restaurants, Inc 2862
Leonce Picot m. Katherine Kryder (1953 )
Wells Fargo Financial Leasing 4725
FEC Ry Realty Holding 2547
German Amerian National/Lincoln National Bank & Trust

There are two Jokers in this hand, Shoaff and Disney, wed in the Berry Street Fort Wayne Bank Building, with Central Soya and the Shamrocks. So much for bringing down the nice family atmosphere of the country.
| | | |
| --- | --- | --- |
| Player 1 | Player 2 | Financial Relation |
| ROIC, Inc., Fred Shoaff III, FL 2883 | Walt Disney Theme Parks, FL 2883 | Shamrock Capital |
For those who think real detectives ignore even one coincidence, please subscribe to Britbox and get up to speed.
Ron DeSantis and The Trail of Death
"I call a spade a spade" - Robert Burton, The Anatomy of Melancholy (1621)
8/22/2021
While credible speakers on the frontline are saying things like Ron DeSantis is in the middle of the biggest scandal in this country, maybe we are ready to get our minds around just how big is it, its age, what is driving it, and where will we end up? Because interstate Judicial corruption of influence money is, as was planned for by the Numerical Witness System, by the System proven. Most credibly, Federal Reserve RSSID Numbers de facto lay out the foundation and Secret Service (U.S. Treasury Securities RICO Division) jurisdiction to lift a national lie of lies. If you don't think counterfeit money can get you killed, try and remember last year.
To transmute the foundation for considering veiled financial relationships between Ron DeSantis and Regeneron stock gains, we have to be able to construct a logical, chronological "perfect hand" of 44 de facto id numbers which is fairly readily transmutable into an alternate set of relationships just as logical. It is called "double books."
One of the proofs that the System is a System is that various combinations of 4,5,6,7 sometimes more digits comprise an identification number and each perfect hand must have the same number of digits, 44, albeit in a different order or varied increments, the lowest acceptable identifier having at least 4 digits. This is too complex a manipulation to define "corrupt cells" by coincidence.
The number of cards in a numerological deck, or oracle deck is 44. The origins and principles of the Witness System are undoubtedly "numerological." Though numerology is used in mysticism, we never think of money as mystical, or hopefully not. We don't think of account numbers, or tax payer numbers as mystical, but they are numerological.
The System was a necessity against the rampant counterfeiting begun in the Lincoln Administration, and continuous "big insurance" destruction of non-commercial banking fraternal organizations and brotherhoods, alongside general losses and pressure on the country folk. Paid political interference has allowed 200 years of perversion of the documented sub-use of our anti-trust, anti-Treasury crime identifiers and red flags, by moles and insiders. Now we get emotionless drone leaders who watch the people drop like flies. They are beckoning innocent children to death. Mmm.mmm.
Leading up to this date, this page gradually demonstrates the links between Indiana and Florida unaccounted- for estate- owned gold mortgage railroad bonds of the Florida East Coast Railway (Standard Oil married to Kenan Oil, Charlotte) 1922-present, along with U.S. Treasury securities, under the control of judges, life insurance, and trust companies in Indiana and Florida. The 1917 Florida Legislature ordered draining the everglades. For bringing in the big machines, the "Pittsburgh Syndicate" was awarded the choicest land in Central Florida where pleasant places and ultimately Disney World were sited. Vaulted securities guided the entire present development of the State of Florida, by either rampant exploitation, profiteers or mobsters. Don't think there weren't good people around who fought them. But by 1960 the fix was in- so was Castro.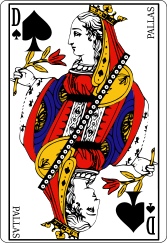 There are two games here- Liar's Poker (see Leonce Picot, Molokai Bar), using Treasury Serial Numbers, and Hearts, where the Queen of Spades digs the grave. In this Treasury Case beginning 1927, she has a four-digit number, so The Service might always know where she is- who holds her, where has she been in time. What happened to youse guys?
It is 4394, Philpott Secret Service Agency, Berry Street, Fort Wayne. Systematically 4+3+9+4 = 20 =2. In Key to the Numerical System of the American Bankers Association, 1911, Indianapolis was made Reserve City No.20, Chicago Reserve City No.2. Side-stepping the numerologistics here, what time is there left to show this Hand?
Recall from below narrative that Judge Paul Helmke, a Fort Wayne transplant, is now located in South Bend, IN.

Transmute this perfect Hand of 44
Old National Bank, founded 1834 with Allen Co., IN; 208244 (F.R. RSSID)
South Bend Branch Old National Bank, founded 1882 ; 287874 (F.R. RSSID)
South Bend Branch PNC 3619382 (F.R. RSSID)
Bank of America Capital, 1979, while buying Continental Illinois; 1090222 (F.R. RSSID)
Regeneron, 1998; 4664932 (F.R. RSSID)
Ron DeSantis, Tallahassee; 15976 (FL Bar)
Paul Helmke, South Bend; 765002 (IN Bar)
into
State of Florida 1676970 (F.R. RSSID)
Lincoln National Life Insurance 2025708 (F.R. RSSID)
PNC Fort Wayne Branch 489445 (F.R. RSSID)

Waterway Restaurants, Inc. (Picot) 2862 (IRS)
Kryder Gold Bond 1922 unredeemed 8262 (Allen County Recorder)
German American Trust, 1911 (Lincoln Trust, 1928) 7129 (ABA 1911)
Lincoln National Life Florida; 2300 (IRS)
Frank Kryder, 1942; 3612 (SSN) or Fred Trump 6123 (SSN)
Agent Philpott Secret Service, 1927; 4394 (L.M.Berry Mark)

It is known and proven by Frank Kryder's de facto Lincoln National Bank 7127 Check document that Fort Wayne National Bank 7121 re-routed its deposit through an attorney affidavit to Frank Kryder's tax attorney, from the Frank Kryder Slush Fund 550311 at Lincoln National Bank and Trust in 1983 to Old National Bank 7119, stamped, ordered closed by the Comptroller in 1928. That was the Bond and McCulloch personal branch bank web, variously Old National, Old-First National which became confused with the voluntarily closed 7124 Tri-State, variously First and Tri-State as Fort Wayne National Bank and First National Bank, originally First State Bank Fort Wayne Branch No.11.
These transmutations tell history and are numerically logical when you get the Key.
11 x 4 = 44 is how McCulloch and Bond, with the help of the wizard, Robert Fleming himself, made their system within The System. They have had their web of four banks in one, before and since The Great Depression, hiding in a trust vault no one sees. Debacle after debacle, their society ends up richer.
Some Pig.
Oysters DeSantis in a Rum Runner Deduction
"Good food takes time to prepare"
8/03/2021
It is no surprise that Judge Paul W. Helmke in Bloomington, IN, de facto id 765002 (IN Bar) is also licensed to practice in Florida, the Helmke offices in Fort Wayne being one of the last sightings by Polk's of "Kryder Realty" in bloody Room 309, Standard Building, 215 East Berry Street. It is proven in old periodicals that commencing 1995, attorney Walter P. Helmke, deceased father, told big porkies to Michele Picot-Strawberry all over the place about never hearing about any Kryders in Fort Wayne, as if the family hadn't lived there since 1854. Lucky for all, lies, lies, lies are all dispelled by the Numerical Witness System.
So let's get cooking. Today's transmutation to truth is kept simple, since Laura has to try and get it. Maybe some of the surviving Borcherses would help her with it, or Joyce Fix and Carl Santangelo.
Curiosities of the FDIC shall be explored, since Laura was very good buddies with the Borchers, whose son got a job with the RTC which ravaged Florida, and sold a lot of good bank building real estate, while Bill Borchers, the dad, quashed Leonce's employee insurance, benefits, pension, and profit-sharing program.
This is a 1976 fact, "Administering the assets of failed banks made the FDIC liquidation division the nation's largest realty investment trust and in terms of private business, the 49th largest U.S. conglomerate;"
For examples,
1. The 1963 Estate of Minnie V. Kryder 14518
(1920 Valley American Bank, South Bend, IN FDIC #14518 closed 1971, now a PNC Branch)
2. Ron DeSantis de facto 15976
(1854 The Bank for Savings of Westchester, Ossining, NY FDIC #15976 closed 1971, merged 3/20/2010 with Wells Fargo, NA FDIC#3511
3. Also merged 3/10/2010 with Wells Fargo, NA, Bank of Warren, Richmond, VA FDIC# 10731
When you know the numbers, the 10731 certificate is the sum of Frank H. Kryder 3612 (IRS) and 1928 Comptroller- closed Old National Bank 7119 (ABA). In 1983, Frank Kryder's Tax attorney deposited check 4461 from Frank's account at Lincoln National Bank into Fort Wayne National Bank 7124 (ABA) (now PNC) which then re-deposited it into defunct bank 7119 as stamped.
It was officially established with the 2008 lead attorney for the FDIC, in writing, there is no such thing as an actual FDIC Certificate that has a bank's number on it. Banks have a card in the window, but no certificate bearing a number. There is no registry, according to Fred Fish, 2008 attorney. The FDIC may choose to generate a certificate with a number in special needs cases, such as a robbed bank having to establish federal jurisdiction for a Prosecutor to show a judge.
Now we can proceed building our hand, or dish, with complementing ingredients, totalling 36 digits.
Minnie Estate/Valley American 14518
Westchester Bank (Wells Fargo)/ Ron DeSantis 15976
Bank of Warren/ Frank + liquidated Old National 10731
1942 Frank Kryder SSN 3612 (IRS)
1928 Comptroller closed Old National Bank 7119 (ABA)
Mount Dora Branch Wells Fargo 2387107 (F.R.)
Judge Paul W. Helmke 765002 (IN Bar)
Stir gently in the mind on low and see it turn to
Wells Fargo Financial Leasing 3189241 (F.R.)
Frank Kryder Lincoln National Bank after death account 550311 (Lincoln National Bank and Trust, Ft. Wayne)
Northwest Mutual Life Wealth Management 3017081 (F.R.)
1971 Charter Allen County Bank, Leo, failed 1985; #7725 (State or OCC issued)
Lincoln Life Annuities 2760 (IRS)
(Dave Edgerton, Jr. 1969) Universal Restaurants 7171 (IRS)
Burger King Foundation 1696 (IRS)
The moving of Frank into Florida could not have been accomplished without cooperating financial institutions, judges and lawyers interstate. If there's one thing the Helmkes are known for, and have publicly boasted of, it's the huge Charitable Foundations they garnered for control from little ole Allen County, IN.
You should be getting the idea, birthday girl, that Daddy spent more money and generated more money than was his or your pseudo-mother's. Carolyn would never have let him near her "private" money. Leonce used financial leasing, clandestinely without legal right, hoping to win. With Kay's legacy, he had motive and opportunity to become hotter than Bob Thornton. He believed he would do better handling everything for us if he had charge. But he was ignorant of the extent of Kay's adversaries, they knew it, so it caught up with him, didn't it?
Never fear, dear sister, the computations are non-stop. They are building up quickly now. They always work. They are always logical. They always fit, sometimes explaining a tidbit of absent history of their moment. The Witness System was built to work in time. There is a second ledger, and counterfeiters, really good ones, do exist.
With this, we wish you the happiest of birthdays, from your real mother and real sister popped out of Kay's same birth canal, from we who made sacrifices with love you'll never know, so that you could always look rich, have Daddy all to yourself for almost always, and never feel embarassed by how poor and homeless you would have been without his financing.
Bon appetit!
*
Apartment 109: Home of the Whopper
Oysters Laura is 86- Oysters DeSantis is What's for Dinner
8/02/2021
Not all governors are lawyers. At this point in time Ron DeSantis (15976 FL Bar) is a lawyer guv, therefore now we can take a politician's de facto id to predict if Kryder's Money might have been influencing policy in Florida since 1972 (death of Katherine) via the Depression-era Helmke Republican Camp in Fort Wayne, IN.
As if it weren't bad enough that North American Properties once sold Leonce Picot Apt. 911 at Sea Ranch, before the day, David Edgerton, Sr., the metallurgist father of flame-broiler inventor Dave, Jr., lived in Mt. Dora, Apt. 109.
Father and son were joint trustees of a revocable trust of securities. When Dave, Sr. died and Probate resumed in 1999, Apt. 109 was willed to his daughter outside of the trust, and Dave, Jr. affirmed in Probate the trust remained in force. Leonce Picot and Dave were by this time officially business partners in California and Florida. By this time, the neo-Picot family story was that John W. Berry had been out to ruin Leonce, and that he had. Mr. Berry must be a very mean man, but we can still take advantage of his phone books.
So, a proposed permutation is to explore a cross-connection between the Edgerton Trust recorded in Mt. Dora, FL and the three recorded and in evidence concealed assets of the Kryders in Indiana:
David R. Edgerton, Jr, Successor Tr. 99095767 (Lake County, FL Records)

Frank H. Kryder, deceased 1966, 550311 (Lincoln National Bank, Fort. Wayne, IN) Lincoln National Bank Account Number 1983, drafted to closed bank
1963 Estate of Minnie V. Kryder 14518 (Allen County, IN Records) (also an FDIC certificate for a PNC Bank)
1943 Trust of Kryder Company, Inc., and Minnie V. Trust F.S. 58070 (Allen County, IN Superior Court)
For ease of reading, the elements are seen in and of themselves:
Edgerton securities trust, Lake County, FL 99095767
Frank's After Death Bank , Allen Co., IN 550311
Estate of Minnie V. Kryder, Allen Co., IN 14518
Kryder per stirpes REIT , Allen Co., IN F.S. 58070
The Numerical Witness System is governed by its laws which include, all relationships in total, must be a multiple of four. A transmuted relationship must be logical and have chronicity. That is what constitutes a system.
Therefore, the above includes all the Indiana missing property of Katherine Kryder, through her father and grandparents, taken over by her ex-husband Leonce Picot in 1972, who wound up embroiled in partnerships with David Edgerton, Jr., each man dying on unclear dates just months apart from each other in 2018. Dave went first. What do these 24 de facto digits really tell us, in their slightly less visible to the untrained eye form?
We have the nemeses of Leonce Picot including his life insurance policy issuer which gave him a 109 policy to go with his 109 mortgage, his 109 first-born and her grandfather's 109 banks, not to mention the 109 graves along the Trail of Tears to Oklahoma.
Northwestern Mutual Life Wealth Management 3017081 (F.R.)
Northwestern Mutual Life Insurance 9570 (IRS)
Wholesale Wine and Distilled Beverages 5180 (SIC)
Berry Group FL 4559 (IRS)
Ron DeSantis 15976 (FL Bar)
Isn't that fun? It's like painting with Donna Dewberry! Because this permutation can be made very much more complex than the public attention span. It binds The Guv', Judge Paul Helmke in Indiana, Judge Gillespie in Broward County, Florida, Leonce Picot's Life Insurance Policy, the 1927 First National Bank of Mt. Dora with the 1927 First and Tri-State Bank of Fort Wayne, 1927 Kryder Realtors, Northwestern Mutual Life, Lincoln National Corporation, and more.
For that, please reserve your table for August 3, 2021, Laura's Birthday Gift Celebration Permutation.
It's tough on the Strawberry Patch- we don't have a pub for retreat, no flask in the overcoat pocket to relieve the weight of crime, and worse, no flutes of champagne to ignore the reality of internal corruption and no anti-corruption units employed. Alcohol use is forbidden by the unit. You just can't sort the numbers and the history in the presence of it.
The Cathedral of Rum
7/27/2021
The New York Supreme Court Decision of April 28, 1936 made it law that a Bacardi cocktail must contain Bacardi Rum. This largest family-owned privately held spirits company in the world is housed in Hamilton, Bermuda, no taxpayer id necessary. Holders of spirits, wardens of the soul, Bacardi has a Federal Reserve de facto id.
To authenticate our cocktail, now officially named The Rum Runner, by a world class mixologist, we, by Law, have to add Bacardi.
Bacardi 1093684 (F.R.)
Continental Illinois Bank 1090516 ("purchased" by BOA, Barnett Branch/Sons of Italy Branch) (F.R.)
First Data Merchant Services (original Nabanco via Picot in FL) 1098086 (F.R.)
Leonce Picot Broward County Mortgage 109503408 (Clerk of Court)
Leonce Picot Northwestern Mutual Life Insurance Policy 109480 (NWML 9570 IRS)
Michele Picot-Strawberry Birth Certificate 10970671 (Florida Vital Statistics)
Herein is a perfect hand, 44 digits of perfectly related de factos, like Column 44, the codebreaker.
What eluded Michele Picot-Strawberry was Bacardi. Leonce's bottles in her childhood household were Don Q. Conquistadors and 151 were the drink of gourmets. She knew the Pimm's Cup man, but nary a BAT logo was ever seen in the house. As a formally educated ecologist, Michele Picot-Strawberry the adult knows the Bacardi bat is not drawn as an icon intended to garner conservation and sympathy for the fruit bat.
Daddy Leonce was involved with Rums of Puerto Rico from her childhood, and Don Q International is of record, during the BCCI, part of his much later life dealings in Monterey, CA with the deposed and cocaine-troubled Burger King. She could not have known as a child that Rums of Puerto Rico was Bacardi, escaped from Cuba bit by bit during the Batista regime. But even earlier, perhaps 1956-1957 she remembers Leonce's trips to Cuba- he brought her back a cloth woman doll, black as pitch, with CUBA stiched in white capital letters across her breast. L'il Michele called her "Cuba." She had no way of knowing in 1960, that when her mother left for Puerto Rico, the family which claimed to have made Cuba Great, a Paradise, was rafting her over on a wave of Bacardi, breeding new recruits and bright, poor, eager PR men like Leonce Picot to make up for in the U.S. liquor trade what was left to Castro.
Why would Judge Kenneth Gillespie want to serve the original sugar plantation bosses? The Permutator has him in a box with FL Bar No. 83054, handling all the Picot estate tag ends in a ridiculous fashion, consigning Michele Picot-Strawberry to white slavery, in his court.
The Gavel of Gavels comes down rightly, on the side of Truth. Norfolk Southern Corporation is nothing more than a tent peg in the Big Top we are about to see for what it is.
Ashes to Ashes, Judge to Judge,
Indy to Florida, The Trail of Fudge
7/17/2021
On The Strawberry Patch, Michele Picot-Strawberry (FL Birth 70671), as 12/17/1953 daughter of Katherine Ann Kryder (IN Birth 0834) has been defined as RICO Victim 0 by Judge Paul Helmke ( IN Bar 765002) and Judge Kenneth Gillespie (FL Bar 83054). The Helmke Law Office in Room 309 Standard Building aka, following Kryder Real Estate, Moss Engineering, Hotel/Motel Builders is established de facto by Polk's City Directory 1952-1982. In 1982 Walter P. Helmke, Trustee, sold the building at a substantial loss to another lawyer from out of a client's charitable trust. So in his day, Walter P. had to function as a handler of judges, and remained a lawyer, though his son Paul became Fort Wayne City Mayor and is now an Indiana Judge. Paul was Mayor when Michele Picot-Strawberry first traveled to Fort Wayne in 1993-1994 to pull Deeds and Records from deep dark corners. Paul boasted to the newspapers that Allen County maintained some of the largest charitable foundations in the territory.
We first presented to The Permutator
Judge Paul Helmke 765002 (Indiana Bar)
Judge Kenneth Gillespie 83054 (Florida Bar)
Michele Picot-Strawberry 70671 (Florida Vital Statistics)
which sees
Lincoln National Corporation 0070 (IRS)
Katherine Kryder aka Picot 6781 (IRS)
Subdividers and Land Developers 6552 (SIC)
Allied Coatings and Engraving Services 3470 (SIC)
In the sub-notes, (1) the 1919 Recorded Partnership of Clarence Frank and Frank H. Kryder stated its distinct purpose as Subdividers, Developers, and Builders, aside from Kryder Realtors, Kryder Insurance, and the later Kryder Company, Inc. (2) A Broward Judge appointed 1966 ex-husband maleficio Leonce Picot as Katherine's PR and he did not cancel her SSN in 1972 upon death, or ever. Doing so would have triggered a notice on Death Tax securities being used in money laundering (3) Fred Trump's SSN 6123 is a permutation of Frank Kryder 3612 (4) Whether $20 bills once printed by the Bond/McCulloch bank for all neighboring Allen County banks as well as their own are coming back new and improved, to haunt the black man today, remains to be seen.
This latter statement is followed by a complex permutation which explores First and Tri-State self engraved serial number 000539 (pictured below), of 1929 vintage, in relation to the main Kryder bank intermediaries, Judge Gillespie, and Lincoln Financial Advisors of Monterey, California, where Picot and Edgerton formally joined hands.
The Kryder Company, Inc. 300798 (Indiana Corporations ID)
Wells Fargo, Jacksonville, FL (originally a Barnett installation) 794037 (F.R.)
Bank of America Charlotte (Flagler/Kenan source) 480288 (F.R.)
Frank Kryder Lincoln Account Tunnel to Old National Secret Bank 550311 (Lincoln National Bank and Trust Company)
Lincoln Financial Advisors, Monterey, CA 81251041 (F.R.)
All the foregoing establishes the same relationship by de facto permutated logic:
Judge Kenneth Gillespie 83054 (Florida Bar)
1929 Fort Wayne Printed $20 bill 000539 (Treasury Registrar E.E. Jones)
Fort Wayne National Bank 4340 (FDIC)
1969 Fort Wayne National Corporation (multi-bank holding) 2812 (IRS)
1928 Secret Old National Bank for Frank Kryder 1983 Deposit 7119 (ABA)
actually originated 12/17/1953 Parkview Medical Complex Lease 8085 (IRS)
1969 Universal Restaurants of Florida, Edgerton, Burger King 7171 (IRS)
Next will be introduced the role of Northwestern Mutual Life, holder of at least two Leonce Picot Life Insurance Policies as of 2010, along with Northwestern Mutual subsidiaries, in obfuscating three generations of Michele Picot-Strawberry's family legacies through the use of Probate Judges and Lawyers able to conspire and rule against deceased Trustors, and against the Law.
Were it not for the sloppy bungling of Carl G. Santangelo, Tr. with (deceased sometime between Aug-Sept 2018) Leonce Picot's Northwestern Mutual Life Insurance Policies, and the crude way in which he attempted to humiliate, strike, injure, and take the legs out from under Michele Picot-Strawberry, as a Trustee for her father, in a time of deep grief, the Numerical Witnesses may not have incorporated Bar Numbers- the actual missing link. It takes a Judge to dispose of assets after death. Santangelo had no rights to act without a co-trustee and was therefore an officially NOT appointed interloper who tore apart the work of John H. Payne, a lawyer stuck with a Methodist conscience. Judge Gillespie does not abide by the Rules of Probate, and doesn't look out for curious fraud upon the innocent homeless. So, youse interstate Judges and so forth may never have become linked to the Kryder securities and their concealment and all that which has been wrought against them, were it not for your friend, Santangelo. Instead, one of your own has confirmed the River City heretofore suspected 1,2,3,4,5,6, Pockets in a Pool Table, producing tremendous fruit for the Strawberry Patch. FYI.
Northwestern Mutual Life Insurance 1584075 (F.R.)
Judge Paul Helmke 765002 (Indiana Bar)
Judge Kenneth Gillespie 83054 (Florida Bar)
Carl G. Santangelo, Esq. 290191 (Florida Bar)
beneficiaries which veil
Northwestern Mutual Life Insurance Company 9570 or Lincoln Gaming 9507 (IRS)
Land Subdividers and Developers 6552 (SIC)
Hotel/Motel Builders 7011 (SIC)
Fort Wayne National Bank 4340 (FDIC)
Parkview Medical/Raytheon Lease 8085 (IRS)
Burger King Canada 9021 (IRS)
supported here by a further permutation in logical juxtaposition
Northwestern Mutual Life Wealth Management 3017081 (F.R.)
Judge Paul Helmke 765002 (Indiana Bar)
Judge Kenneth Gillespie 83054 (Florida Bar)
Carl G. Santangelo, Esq. 290191 (Florida Bar)
by the Permutator

Wholesale Beer, Wine, Distilled Beverages 5180 (SIC)
2018 new Lincoln National Life Insurance 2300 (IRS)
1928 Closed but Used Old National Bank 7119 (ABA)
1928 Kryder Real Estate 9381 (L.M. Berry Mark)
Florida East Coast Railway Realty Holding 2547 (IRS)
Wells Fargo Securities 6000 (IRS)
Raise another glass!
*
Room 0309
Carl G. Santangelo, Florida Bar 290291 Stuck with the 1950 Queen of Spades
7/15/2021
Room 309 Standard Building, Fort Wayne 2, IN forged an essential link in judiciary estate fraud between Indiana and Florida. Too bad for Carl Santangelo, Trustee ex maleficio, someone dealt him 0309 for his Realty Loans Management Company in the time between the death of John Houston Payne, author of Leonce Picot's estate work, and 2010 when Santangelo began plotting his own modifications for the pool.
Clarence Frank Kryder died April 2, 1950, North American Properties was formed, and so was the Florida Bar. Up until 1950, Polk's City Directories tracks Clarence Frank, Minnie, Kryder Real Estate, Kryder Insurance, and two Kryder building companies in Rooms 225-226 Standard Building from the time Farmer's Trust closed in the crash, and Clarence Frank moved into Secretary Harley Somers office (Somers moved to the Federal Farm Loan Bank in Louisville). In the late 1940's, John Martindale, architect worked in the 225 office which was also used by associate Jap Jones (8084), chain hotel owner and manufacturer's agent dealing in steel.
The 1950 Polk's indicates that the bookkeeping department of Anthony Wayne Bank moved into the old Kryder offices in Rm 225, and Kryder Real Estate, Moss Engineering, Hotel/Motel Builders moved to Room 309. The next occupant was Judge Walter E. Helmke, a depression judge charged with appointing receivers. Some owed it back to him at death, like the Trust Estate of James I. Evans, no heirs.
(The banker-printed note shown is of the last series before the crash, signed by bank officers Scheumann and Neizer. Scheumann was made a receiver, and Neizer owned a major supplier of fuel oil).
Judge Helmke was succeeded in Room 309 by his son Walter P. Helmke, attorney, whose partner's father, Robert Beams, father of George Beams of Helmke, Beams and Boyer had come up in the world as a Kryder sales agent, to become Fort Wayne City Controller.
To proceed further, recall Leonce Picot, ex-husband of cruelty and desertion, had a Broward judge appoint HIM personal representative of Katherine Kryder's estate eventhough he was remarried and he had driven her to suicide, if not helped her or someone pull the trigger. SSA was not notified of the 1972 death and her SSN 6781 was active until Michele Picot-Strawberry caught it in 1995 at the local Social Security Administration office. Why was this? Since the senior Kryder securities remained untaxed, not taken possession of by Frank, Jr., at least not Katherijne's share, and Glen W. Bordner as a tax attorney and secretary of the Kryder Company at the end was to have arranged a generation-skipping transfer to Frank's three daughters, a Notice of Death on her number would have generated a U.S. Comptroller's Notice of tax due, because the Kryder Securities originated as Death Tax Securities, deeded to their direct descendants.
Then, Leonce's fame at Liar's Poker gave him years of nights of experience with serial numbers. Starting simply with the present facts:
Carl G. Santangelo 290291 (Florida Bar)
Locally Engraved 1929 Tri-State Bank Note 000539 (Registrar)
Katherine Kryder (Picot) 6781 (SSA)
shows us
Kryder Real Estate Room 309 Standard Building or Santangelo Realty Loan Managers 0309 (IRS)
Davmor (Dave Edgerton and Maclamore, Burger King) 9020
Burger King Corp 2511 (IRS)
Real Estate Investment Trust 6798 (SIC)
The Numerical Witnesses are fortified by the uninterrupted stream produced by major publishers of phone books, city directories, and industrial, transportation, and finance manuals back then to now. Year to year businesses, people, professions are permanently archived together in time. Therefore, though de facto ids can be plural, and decades may pass, with pinpointing data as is preserved and now guarded with a vengeance by genealogists, it is not such a stretch to join 1950 to 2021 with logical sequencing.
Here is a story in Time:
1929 Tri-State home- printed bank note 000539 (Registrar)
1983 Frank Kryder Banking Pool account used to deposit into (7119) closed depression bank 550311(Lincoln National Bank and Trust)
voluntarily closed 1933 Tri-State National Bank 7124 (ABA)
1927 Kryder Real Estate 9381 (L.M. Berry Mark)
translated
1928 Old National Bank Ordered Closed by Comptroller 7119
1927 Bond Engraving 0355 (L.M. Berry Mark)
1933 Bank of America 3510 (FDIC)
1893 Merchants National Bank of Muncie (First Merchants via Nabanco) 4218 (IRS)
and Room 0309, Kryder Real Estate, Judge Helmke, Standard Building, or Santangelo Realty Loan Management 0309 (IRS)
Now the Witnesses reveal just what Room 0309 is all about:
Judge Kenneth Gillespie 83054 (Florida Bar)
1981 Fort Wayne National Bank Realty 67681 (F.R.)
1943 Kryder Trust per stirpes F.S. 58070 (Allen County, IN Superior Court)
1953 Michele Picot-Strawberry 70671 (Florida Vital Statistics)
and Room 0309, 1950 Kryder Real Estate, Judge Helmke, Standard Building, or later Santangelo Realty Loan Management 0309 (IRS)
is a beautiful permutation to behold
Hotel/Motel Construction 7011 (SIC)
REIT 6798 (SIC)
Coatings and Engraving Supplies 3470 (SIC)
Parkview Medical Complex Lease from Raytheon 8085 (IRS)
LPM Management, Leonce and Dave Edgerton 3756 (IRS)
Wells Fargo Securities 6000 (IRS)
The Strawberry Patch
7/11/2021
The de facto Florida Bar Number belonging to Judge Kenneth Gillespie, 83054, is so tied to interstate estate fraud in the same financial/legal cell, it must be an old number. The Numerical Witnesses are always chronological, thus right application tells the truth age to age. That is the stuff for RICO, the dread of all who wrong for long.
Clarence Frank Kryder died April 2, 1950 and shortly after his nephew, Kenneth Maxfield, a lawyer, started to work North American Van Lines through North American Properties. On that day in 1950, Clarence and Minnie Kryder's per stirpes REIT (F.S. 58070) was re-recorded. Up till then, there was no Florida Bar. It was founded April 1950. So Bar Numbers were now needed, to distinguish Florida's loose association of attorneys and judges, one from the other as North American Properties moved in to Florida
Orange Maxfield signed Frank H. Kryder's WWI Draft Registration in Leo, IN. Kryders and Maxfields were Leo-Grabill neighbors since the 19th century. Orange also ran the Grabill Bank which was stuffed with money, considering the demographics, before ultimately ceasing to become a private bank and be purchased by First Merchants, Municie 4218 (IRS) (of Picot Nabanco contribution).
Ranking the data, the top association of a Federal Reserve id and Judge Gillespie's Bar Number is completely logical when you fill in Kryder estate history. Norfolk Southern Corporation is the top of the hierarchy to which Maxfield delivered an amazing sale of a shoddy moving and storage company, allowed to run down as Kryder securities sat in cold storage. It was hundreds of millions in 1989 that Maxfield laundered through NSC, in this sense laundered money meaning assets of concealed origin.
While there are still the Bond-McCulloch Fort Wayne-engraved bank notes of yore available on e-bay, they should be scooped up for forensic comparison, by the counterfeit squad. A man was recently slain by the law for a counterfeit $20-
I.
Judge Kenneth Gillespie 83054 (Florida Bar)
Norfolk Southern Corporation 3286971 (F.R.)
Permutates
Katherine Kryder Birth Certificate 0834 (Indiana Vital Statistics)
Frank H. Kryder, father of Katherine 3612 (SSA issued Indiana), son of Clarence Frank
Minnie V. Kryder Estate Closing Coincident with creation of "NAVPAC" for Pepsi, by Maxfield- 5789 (Allen Superior Court)
5789 was as well Canadian Thomas Gordon Moorhead's SSA id. He worked for Frank, Jr. from 1922 onward and Thomas M. Moorhead, his son was Vice-President of the Kryder Company 1962-1969 (Frank owning all shares no par) had taxpayer id 5805 which comes up again in logical appearance.
Judge Gillespie's Seven Little Monsters of the Leonce Picot estate take second seat to the establishment of Florida Bar Number 83054 with every major institution used in disenfranchising the children and grandchildren of Katherine Kryder Picot and Leonce Picot, a perfectly troubled family making a perfect "target" for the legal pool which benefits by separating grieving people from control of their assets.
The cream has risen to the top, all of a sudden, the Permutator's Office shows. Apparently, Gillespie's number turned the key and demonstrates the cell suspected of concealing Kryder since 1966, and in the end of time, he attempted to wipe out the Strawberry Girl forever, because she had the facts, knowledge, and witness throughout time. Therefore, the Permutator has given her a desk, and a box of wipes of her own for wiping.
II.
Judge Gillespie 83054 (FL Bar)
Northwestern Mutual Life Wealth Management (NWML Having 2 of Leonce Picot's Life Insurance Policies ) 3017081 (F.R.)
Frank H. Kryder 1966 Estate 3612 (SSA)
makes
First Merchants Data Services origins with Nabanco 8086 (IRS)
North American Title 3130 (IRS)
Fort Wayne National Bank (1911 Bond-McCulloch) 7124 (ABA)
Bank of America (1933 Barnett-Shoaff) 3510 (FDIC)
III.
The Burger King and Judge is not so funny:
Judge Gillespie 83054 (Florida BAR)
Burger King Holdings 4017163 (F.R.)
turns out

Katherine Kryder aka Kay Picot 6781 (SSA) with Leonce obscuring the number from 1972-1993.
Forth Wayne National Bank 4340 (FDIC)
Bank of America 3510 (FDIC)
IV. corrected on 7/14/2021 as scrivener's error
Judge Gillespie 53084 (Florida Bar)
Northwestern Mutual Life Insurance 1584075 (F.R.)
to
Judge Gillespie 83054 (Florida Bar)
Northwestern Mutual Life Insurance 1584075 (F.R.)
is

Parkview Lease from Raytheon 8085 (IRS)
Bank of America 3510 (FDIC)
Southern Wine and Spirits 4475 (IRS)
Southern Wine and Spirits was Leonce Picot's exclusive purveyor, including wines from deals which Leonce had arranged himself with Antinori and other vintners, personally witnessed by Michele Picot-Strawberry. Native to column 44-, yet to be shown, SWS 4475 is just the less rummy side of DQI 9070.
(Here a brief digression to illustrate the link between a closed Old National Bank 7119 deposit from deceased Frank Kryder's funds into Fort Wayne National Bank 7124, in 1981, proven with hard copy evidence of the check 4461 written to G.W. Bordner, Secretary of The Kryder Company, Inc. from 1962-1969. Bordner was Frank's tax attorney as well and arranged the Kryder generation gypper 1035. Compared are Old National Life Insurance with Northwestern Mutual Life Insurance taxpayer identification:
Northwestern Mutual Life Insurance Company 9570 (IRS)
Old National Life Insurance Company 8312 (IRS)

the Witnesses say equal
Lincoln Trust 7932 (IRS)
Wholesale Wine and Distilled Beverages 5180 (SIC) ).

V.
Judge Gillespie 53084 (Florida Bar)
Deutschebank International Miami 1217515 (F.R.)

yields
FEC RY 1115 (IRS)
fka Hamilton Bank lka Northwest Bank 1933- 5758 (FDIC)
fka Pepsi Sales (Florida) 4302 (IRS)
VI.
Judge Gillespie 53084 (Florida Bar)
Deutschebank Canada 2283179 (F.R.)
harmonizes
fka Pepsi Sales 4302 (IRS)
Minnie Kryder Estate Closed, no death tax on registered gov't. securities 5789 (Allen County Superior Courtt)
or 5789 for Canadian lawyer Thomas Gordon Moorhead
Old National Life Insurance 8312 (IRS)
VII. Here we complete the Florida-Indiana-California Triangle of Slavery
Judge Gillespie 53084 (Florida Bar)
First Lincoln Financial Corporation Monterey 1251041 (F.R.)
shows
Fort Wayne National Bank 4340 (FDIC)
Burger King Corporation 2511 (IRS)
Wholesale wine and distilled beverages 5180 (SIC)
Thus outlined are the major entities linking the Kryder Securities with the Leonce Picot Estate, via his marriage to Katherine Kryder, daughter of Frank, disenfanchised by Frank's Trustees in 1966. Santangelo was not authorized as a sole Trustee. But that does not stop interstate estate fraud supported by Probate judges who are supposed to have an eye out for suspicious and contrary circumstances.
A more complex permutation links to the 1927 anchor, Fort Wayne via the Parkview Lease granted by Raytheon (Hughes Missile/ Hughes Aircraft) whose stock was purchased from the Howard Hughes Medical Institute, created on the day of Michele Picot-Srawberry's birth as was Raytheon.
Examine
Judge Gillespie 83054 (Florida Bar)
Frank Kryder post-death bank account deposited into closed 1930 Indiana Old National Bank, in 1981-
550311 (Lincoln National Bank and Trust, Fort Wayne)
Wells Fargo Financial Leasing FL 3989241 (F.R.)
Hughes Aircraft (Foundation 1953) 401760 (F.R.)
and find
Anchor Agent Philpott 1927 Fort Wayne 4394 (L.M. Berry Mark)
Parkview Medical Raytheon Lease 8085 (IRS)
North American Title 3130 (IRS)
Burger King Corp 2511 (IRS)
Don Q. International 9070 (IRS)
Michele Picot-Srawberry 1645 (SSA)

These are the seven bigger monsters. Seven Little Monsters on the Strawberry Patch are coming up sometime-
***
They threw the master in the ditch
In the Court of the Burger King
7/08/2021
The parallel Canadian BCCI has not raised its head in the case until now-with the coincidence of a failed bank in Leo, IN with the Monterey transfers of Edgerton on behalf of Picot. To top off the fare, a Florida Probate Judge who attempted to hide the truth in one of the most conflicted- in- interests estate cases to raise its head in Broward County, dating from an estate and divorce in 1966, tried to consign Michele Picot-Strawberry to a ditch in one final travesty of justice. This is illustrated thoroughly by the Office of the Permutator, following. Whether Gillespie was fitted up with his de facto number or not, he is certainly in the deck of the Northwest Banking Cartel. Further, he should have instantly recused himself from any complaints of the Strawberrry Girl. Examining the debacles under the Witnesses will show why
To Tell The Truth
7/06/2021
Favorite Games and Game Shows of the Little Strawberry Girl
For reference, since much of the living witness emanates from Michele Picot-Strawberry her profile in this area is quite a short list:
To Tell the Truth
Monopoly
Clue
Newcombe
For Judge Gillespie, in Broward County, her reference of truthfulness is former Davie Sheriff Duke Sistrunk, if he still lives.The Strawberry Girl was engaged in the 1990's to mitigate on his behalf against unscrupulous wetlands developers. Keeping it short, in a meeting with surveyors, his partner, and others on the project, former Sheriff Sistrunk, a devout Christian who would not eat rare meat, announced his assessment to the room full of men, on the veracity of Michele Picot-Strawberry,
"She's too good a girl to lie."
There lies the divide between the daughter of Katherine Kryder and Leonce Picot. Leonce was a great liar, a brute, and a glutton. He became morally corrupt, but criminal he was not. His youth is testimony to his clean lifestyle, before Don Q. He never smoked or took illegal drugs. It is a holy miracle that with the amount of champagne he consumed during an evening at work he was never cited with a DUI on the way home. His capacity for drink was huge. He feared IRS as much as he did flu shots.Until he married Carolyn Guerard, he maintained past his college youth, a rigorous athletic routine, as known to Michele Picot-Strawberry. Straight was in his genes, and he was not worth so much without the ability to hold liquor licenses.
David Edgerton, ex- Burger King, in the 1980's was embroiled in a cocaine situation. Leonce's mother, begged her rising son for years to stay away from Edgerton.
Mama Nell said, "I told him (Leonce) if he goes out to San Francisco with that man (Dave Edgerton) , he'll lose everything."
Using a complex set of permutations by the Numerical Witnesses, the next section parallels Edgerton obtaining Leonce Picot's Power of Attorney in Monterey, CA as BCCI Canada was established parallel with BCCI Miami, and the coincidence with the failure of Allen County Bank and Trust of Leo. IN, neighbors with North American Van Lines HQ.
Yet the Strawberry Girl wishes Agent Mazur to know, becoming steeped in layer upon layer of successful and burgeoning criminality does take its toll, especially on an unsupported satellite. Too good to lie, she can't go down to the pub or keep a bottle in her desk or flask in her coat to drown it away, like a DCI can. And considering her mother was taken by poorly elucidated violence, she lives in expectation of a North American Van lines driver showing up at her door with Guns and Roses. The bright side is, slaughtering the Strawberry Girl would force an investigation, and at least she would be with her beloved mother and kin again.
Home of the Whopper
7/05/2021
Flame Broiling is Almost Too Good For the Trustee Who Scars then Eats Their Client's Grandchildren
Before showing how Carl G. Santangelo, stand-in Florida Trustee for the Estate of Leonce Picot, not actually fully appointed, but overlooked in that detail by the Broward Probate Judge, has diverted with Numerical Witness, Burger King Canada shares assigned to Leonce's grandson, conversions effected by Leonce and Dave of Katherine Kryder's property after her death. It shall be shown numerically the custody of Kryder securities by Fort Wayne National Corporation 1969, Lincoln Financial Group, created on the day of Katherine's death in 1972, Lincoln National Bank 4341(FDIC) in Fort Wayne (1905 formed), and Frank H. Kryder 3612(SSA) who at the age of 47 obtained a Social Security Number 7/17/1942, the day the FDIC incorporated a rare office in Indianapolis, IN.
All New Deal special condition U.S. Treasury securities registered to Frank Sr. and Minnie Kryder were tax free- and had they been taxed, since WWI or so, it would have to be on Frank, Jr.'s number. It is not. His parents had no tax numbers and lived tax-free on their interest, with dispensations as Farmers and Indians.
The Numerical Witness System relies on its Science of 4 and cannot deviate from the rules. We are a C-4 universe. Though some crucial de facto identification, such as Federal Reserve IDs, bank accounts, corporate state registrations, state legal bar numbers, vital certificates, and deeds may have 5 or 6 digits or more. All these identifications are esssential to establish a tax avoidance or general veil of obfuscation of an OCG financial cell. (A cell contains a bank and trust, two lawyers, a judge, a commisions distribution company, or "service company" and life insurance).
Establishing universal validity of the Numerical Witnesses, the science is tested by combining 4,5, and 6 digit identifications to demonstrate a structure. The only requirement is that the total digits are a multiple of four, where it all began.
Therefore
Bank of America (Barnett-Shoaff) 480228 (F.R.)|
1983 Bank Account of Frank H. Kryder deceased in Fort Wayne Lincoln National Bank 550311
Frank H. Kryder 3612 (SSA)
shows the 1983 adverse holders of the untaxed and continuously fenced Kryder securities:
Fort Wayne National Corporation (1969 illegally constructed bank holding company) 2812 (IRS)
aka Flagler System Holding 8212- take your pick, it was planned that way
Bank of America (Barnett Florida -Shoaff faction) 3510 (FDIC)
First Merchants Bank Muncie ad nauseum 4218 (IRS)
Lincoln Financial Corporation 0365 (IRS)
Before Santangelo is exposed as a client cannibal, a short background history of Burger King Canada (9021 IRS) (Florida Corporation 1969) is that this was Dave Edgerton's enterprise which moved from Indiana (Insta-burger) via Detroit into Canada. Navistar likewise was moved to Canada.
Edgecot, Inc. formed 12/17/1984, California, Edgerton and Picot. This was of course on Michele Picot-Strawberry's 31 st birthday, just another year when she was typically on the edge homeless while in the Picot employee program..
Following is a short time line of events, building to the height of BCCI:
06/07/1985 BANK OF CREDIT AND COMMERCE CANADA 1 FIRST CANADIAN PLACE, SUITE 3333 P.O. BOX 92 TORONTO,ONTARIO CANADA M5X 1 FIRST CANADIAN PLACE, SUITE 3333 P.O. BOX 92 TORONTO,ONTARIO CANADA M5X 1 Document Number Q09158 Filed 06/07/1985 06/07/1985 N 27013 •
NOTICE OF BULK TRANSFER Recording Date 06/07/1985 12:00 AM Grantor (3) GALLATINS RESTAURANT INC Grantee (2) EDGERTON DAVID and Leonce Picot Monterey, CA ***California Registration 198530100044
(New Gallatins- a restaurant in one of Kay Picot's books) MONTEREY OLD HOUSE, LTD. Registration Date:10/28/1985 Jurisdiction:FLORIDA Entity Type:FOREIGN Status:ACTIVE Agent for Service of Process:DAVID EDGERTON 500 HARTNELL ST. MONTEREY CA 93940 Entity Address:3000 EAST OAKLAND PARK BLVD. FORT LAUDERDALE FL 33306= (Down Under Restaurant, Waterway 2862 (IRS) aka 8262 Kryder RR Gold Mortgage Bond securing real estate devlopment)
POWER OF ATTORNEY Recording Information Document Number: 57989 Book: 1899 Page: 925 Recording Date: 11/14/1985 12:00:00 AM Number Pages: 3 Names Grantor: PICOT LEONCE Grantee: EDGERTON DAVID 11/14/1985 Lincoln Trust Co /Sunair Development
(F.R.) 1985-11-23 ALLEN COUNTY BANK AND TRUST COMPANY of Leo, Indiana (Allen Hamilton Bank), almost next door to North American Van Lines HQ, failed and was merged into National Bank of Detroit. With that merger went a number of mortgage securities owned by Frank H. Kryder, Trustee for his descendants, which had been in trust since the 1920's at Peoples Bank and Trust Company, Fort Wayne, securing development of 23+ acres of The Original Plat of Waynedale Gardens, all in evidence by recorded Deed.
11/14/ is the birth date of Leonce Picot's only grandson, on which date Edgerton in California acquired Picot's Power of attorney.
Most in the Office of the Permutator are tending toward the likely casting of Leonce and Katherine (Kryder) Picot's grandson into poverty to be the direct personal decision of Carl G. Santangelo, who is distinguished by a 6-fiqure Bar Number:
Carl G. Santnagelo 290191 (Florida Bar)
Leonce and Kay Picot Grandson 092210 (Florida Vital Statistics)
Permutates
BK Ca 9021
BK Ca 9021
BK Ca 9021
Why three accounts? Burger King Corp. has three Real Estate Leasing Partnerships registered with the SEC:
#1 0947 (IRS)
#2 3321 (IRS)
#3 8415 (IRS)
(Before the permutations are shown which complete an outline of Florida's Whopper OCG Cell, it is important to know that the Flagler System, Florida railroads, the Intracoastal Waterway, the Interstate Highways, and bridges are absolutely bulging with easement lands, in most cases either originally taken by adverse possession of preferred stockholders, or freely granted by the Florida Legislature 1917- . Driving south on 1-95 Broward to Dade every row of shops and firms along the road, crammed side by side, are easement leases. This land is the stuff of franchise development, from ritzy waterfronts as sold by North American Properties, Inc., to chain stores, motels, hotels, restaurants and any manner of small or large business built upon lease easements of hidden origin. Hidden, because, most represent assets stripped from common stockholders in bankruptcy while the juicy stuff went into the vault for long leases controlled by the big people. A 99-year lease spans two generations providing opportunity to either monopolize for a select group of owners as well as to lose or redirect benefits to heirs uninformed. These anonymous lease lands comprise vault securities on which counterfeit or fresh paper can be printed.)
The above three Burger King Corpse Real Estate Leasing Partnerships show in an excellent two sets of permutations, why the integrity of the United States Treasury NEEDS systematics whose use has not been imploded by interfering jesters.
Take your pick or eat them all at once.
From the tapayer identifications of the 3 Burger King Realty Leasing Partnerships, 0947, 3321, 8415:
(this section has been corrected-)
We have our anchor, Agent Philpott:
BCCI Miami 3794 (IRS)
Ordnances 3480 (SIC)
Burger King Corpse 2511 (IRS)
and
Agent Philpott 4394 (L.M. Berry Mark)
Leonce Picot Grandson disenfranchised, literally, by Santangelo 8207 (SSA)
Wells Fargo 3511 (FDIC)



It is very easy for a corrupt court to eat your heirs for lunch. In the upcoming section will begin those outlines which cement the Numerical Witness conspiracy of Gillespie, Wellikoff, and Santangelo and their involvement with the Northwestern Banking association. They thought they were getting a piece of cake win, since Leonce seems to have been leased Katherine Kryder's assets by her adversaries, not that Leonce, who beat her down wasn't the worst adversary of his own love of his youth.
Laura Picot-Sayles was bought by Santangelo, who over-compensated her with Leonce's goodies under the judge's nose while robbing Michele Picot-Strawberry and Leonce's first and only grandson, using typical textbook estate fraud technique, very sloppy at that. Though Laura and her darling daughters were also robbed, as per stirpes beneficiaries through Laura's REAL mother, Katherine Ann Kryder Picot. But Laura Picot-Sayles doesn't care about dead people, and she has forgotten who her mother was, for a price.
Internal Corruption in Florida Judiciary
7/01/2021
Jeepers Creepers, Where'd You Get that Bar Number?
Hence, Agent Mazur, if you discover WHO assigned Kenneth Gillespie his Bar Number, you will have a top dog and successors, from the FEC RY Bankruptcy in 1930, the close of the Homeowners Loan Corporation in 1954, the conversion of Kryder federal securities in 1976 to another federal security of like kind, the BCCI, up to the present, because someone fitted up an upcoming judge with a very hot number, 83054, linked from of old, older than Judge Gillespie.
Now it can be demonstrated that this number was used against Clarence and Minnie Kryder direct descendants, of which there are very few, in the ongoing fence of registered vault securities guaranteed by the U.S. Government to the Registrants, in this case Clarence Frank and Minnie Viola Kryder. More federal records of the Kryder's National Farm Loan Association and the accompanying securities are archived in Louisville, KY.
This Gillespie example shall be shown first, as it directly involves Treasury fraud through a Probate Judge, and because it involves the Kryder Home Owners Loan Corporation Bonds secured by their development of Waynedale owned in fee, which record exists permanently in Allen County Records. Unless Waynedale Gardens 1,2,3 are excavated from Allen County, the evidence can't disappear. Because these bonds were converted but never subjected to death tax in any of the Kryder Estates, their custody can be traced, you Secret Service work-aholics. The U.S.Comptroller as well as the Deputy Secretary of Records confirms that the chain of custody of HOLC Bonds is a bound hard cover government record, so to speak.
The permutation is complex- it utilizes the Original Grant by Clarence Frank Kryder, developer, of Waynedale acreage to Farmer's Trust, and the revised Deed following the Crash, owned by the Kryders who accepted HOLC bonds for houses built. It demonstrates how Judge Gillespie 83054 and Carl Santangelo 290191 were linked in the stripping of Leigh Michele Picot-Strawberry, daughter of Katherine Kryder, in the 17th Judicial Circuit of Broward County, Florida. Because these securities fell under control of the Lincoln Barnett Shoaff Vault in Fort Wayne, anything in said Vault and the most valuable assets of the FEC RY came to be converted through Florida National Bank then Barnett Banks of Florida with the help of assorted actual mobsters, and North American Properties, which gave Leonce Picot various pieces of realty to "hold" in exchange for his role.
Let's get to it:
Broward 17th Circuit Judge Kenneth Gillespie 83054 (Florida Bar)
Picot Trustee ex maleficio Carl Santangelo 290191 (Florida Bar)
Original Grantor Clarence Kryder, of Waynedale acreage 10534 (Allen County, Indiana Recorder)
OBFUSCATES by permutation
(because, we have Agent Philpott here, to authenticate the association and the previous concern of the Secret Service)
Philpott Secret Service Agency 1927; 4394 (L M. Berry Mark)
Wells Fargo Securities 5000 (IRS)
FEC RY 1115 (IRS)
Kryder Deed Recording Acceptance of HOLC Bonds for Waynedale 1934; 3289 (Allen County Recorder)
You bastards.
In the upcoming section, because the argument for coincidence is well shot out the window, shall be demonstrated Judge Gillespie's Seven Little Monsters of estate fraud victimizing Michele Picot-Strawberry, in concert with Scott Wellikoff 20341, defense counsel for Santangelo 290191 which reveal, via the Four Numerical Witnesses, the institutions which are receiving the lion's share of American legacies, through Trusts and Probate. Lawyers and judges are essential to the process, and nowhere are people more vulnerable than in Family Court. (This is why Frank Kryder, Jr. had all his marriages and divorces in another county other than Allen).
Seven Monsters is sufficient to establish the scenario. One essential Rule of the Witness System is that relationships should be established with at least a four-way tie, four sets of related de facto ids lock in a relationship. However, some points can be carried onward and upward into national organization. Here is published just one Loop of the Road, KRYDER, because the Frank Kryders did everything in federal securities, insurance, and real estate development of land they owned, they are unshreddable, indelible, written in stone.
Lawyers and judges out for themselves see every asset in a troubled family which may become theirs. They are expert in family behavior, and will exploit the tiniest crack. They love divorce and multiple children from multiple parents. They love discord and tragedy. They think like con-men. If you have trouble in your family, you deserve to lose your family assets. These are invaders of the field with no regard for natural laws of succession and the meaning of family strength. They are trespassers, predators, aggressors, and noxious weeds. Such charlatans will make civil war in your family, pitting brother against brother, then clean up like carpetbaggers. Judges decide for themselves who gets what after death, and no Rules of Court or Conflicts of interests stop them, because something besides a thirst for Justice makes them don the robe.Could it be election funds?
Organized Interstate Judicial Corruption, Florida to Indiana
6/30/2021
The Judge Who Laughed at the Strawberry Girl
Line of Duty Season 6 concludes with AC-12 more weakened than ever before, by top level cops officially stating there is no public interest in internal institutional corruption because it does not exist. The lesson learned is that all institutions of human design are corruptible and in a continual state of decay. People change but numbers do not.
Therefore it is futility to make a Bar Complaint against lawyer, nor a Judicial Complaint against a judge- both are an exasperating waste of paper, designed to be that way, and then go on to be evaluated by the divvils themselves. The Four Numerical Witnesses are there to take away the ruse, the inaccessibility to justice and truth. The Numerical System is logical and so must work with State Bar Numbers of lawyers and judges to provide irrefutable evidence of conspiracy and organization to re-direct annuities, commissions, and inheritances of their marks to the appropriate financial institutions, if such criminal organization exists. If conspiracy exists, the irrefutable numbers prove it.
The following sections here and above must be laid out with extreme care for they are gravely serious, and as crimes, pitiful to behold.
The most direct example is the selling of the Strawberry Girl into slavery by a Broward County, Florida Probate Judge:
Witness:
As the very old roots of the Numerical System, originally a Protective Brotherhoood concept, are established 4-square, de facto ids of more than four numbers can be linked, provided the result is a logical and related set of four-digit de facto ids. Zeroes must be included for such numbers as 0900, or 0088..
Organized crime uses the System to link itself by assignment of numbers.
The best way to demonstrate this is with an absolutely current example of Florida estate fraud linked to 1963 and the closing of the Allen county, Indiana fraudulent estate of Minnie V. Kryder, and to 1950, the death of her husband Clarence Frank Kryder when no estate was opened.
Following is a complex set of (4) five-digit de facto ids permutated to their logical financial conclusion in the theft of Katherine Kryder's per stirpes share devised by her grandparents, partially leased to Leonce Picot until his death, and the attempted stripping-off of Frank Kryder's grand-daughter forever, upon the death of Leonce, Kay's ex-husband:
Judge Kenneth Gillespie 83054 (Florida Bar)
Leigh Michele Picot 70671 (Florida Birth Certificate- State File 109)
Fort Wayne National Bank Realty, Fort Wayne, Indiana 67681 (Federal Reserve 109-)
First Merchants Bank Muncie, Indiana 17147
These numbers reveal a story of multiple secret account books and reach the logical conclusion of their origin with the death of Clarence Frank Kryder in 1950, and the concurrent founding of North American Properties, Inc. by Kenneth Maxfield, concurrent with the re-recording of the Kryder 550 mortgage per stirpes REIT, concurrent with the awarding of the Certificate of Anthony Wayne Bank which bookkeeping department moved into Clarence Frank's office upon his death.
Here is the permutation, of the (4) 5-digit ids made into (6) 4-digit ids, like Jesus with the Fish:
Lincoln National Bank 4341 (FDIC)
L.M. Berry 1963 - Mark close of Minnie estate/ new NAVL- 6007 (IRS)
Date of 70671= Date of Raytheon/Howard Hughes Medical Institute 5717 (IRS)
and/or
Fred Barnett Shoaff 5177 (SSA)
Katherine Ann Kryder aka 6781 (SSA)
Katherine Kryder aka 6781 (SSA)
Recall Leonce Picot had himself appointed Katherine's Personal Representative when she killed herself, and neglected to notify SSA. Recall 5717, technically an administered foundation, originated adjacent to and within hours of the birth of 70671, Katherine's first born, in Broward General Hospital.
How does this indicate double books? Permutate the "doubles."
Fred or Howard 5177 (SSA)
Katherine Kryder 6781 (SSA)
North American Properties, Inc.8717 (IRS)
North American Van Lines Atlantic 6517 (IRS)
This is the essential solution to the concealed Kryder securities. You bastards.

See below sections of the 1035 Exchange of Leigh Michele Picot's Birth Certificate 70671 at Exchange Bank (Indiana) 71706, the relationship to Fort Wayne National Bank Realty, FWB 2990 and so on.
Certainly Judge Gillespie had no knowledge of being implicated in an old Treasury case by his assigned Bar Number. Perhaps had he not laughed at the Strawberry Girl in formal court proceedings, and dishonored the Trust authored by John Houston Payne, it would not have been considered.
Not only did he cause it to be considered, but the Bar Numbers of the conspiring lawyers who through Judge Gillespie funneled concealed assets to alternate recipients were analyzed with his and that is how it came to be discovered that the Four Numerical Witnesses are in a vault high above corruptible courts and administrators, and despots. AC-12 always loses power via the Crown Prosecution. People die, people lie. The Witnesses Stand, immoveable.
In the coming sections, it will be shown by irrefutable numerical witness how across our great nation, it only takes two private lawyers and a probate judge to sell the birth right of a Daughter of the American Revolution to the enemy. It's a bit Nazi, tisn't it?
James Bond and The Trail of Death
6/30/2021
109 Graves Mark the Potawatomie Indiana to Osawatomie, Kansas Trail
The Prime Number 109 was used by the Federal Reserve to prefix certain Northwest Banks such as Continental Bank of Illinois (BOA), the German American National Bank, Fort Wayne National Bank and in the State of Florida, State File 109 was created at one time for certain Birth Certificates, such as that of Michele Picot-Strawberry who is filed in State File 109, under her birth name, and parents, Kay (aka Katherine Kryder) and Leonce Picot. But her mother was owned by a 109 Bank up north, see.
There being several Trails of Tears in Native American History, the deportation of the Miamis was originally called,
"The Trail of Death," a bit closer to the Truth.
There is a nuance in the Witnesss System concerning Katherine Kryder's Indiana Birth Certificate 0834 (Vital Statistics), and her half-brother-in-law, James Ewing Bond 6948 (SSA). This is why there is a Witness:
James Bond 6948 (SSA)
Katherine Kryder 0834 ( Indiana Births)
by the Permutator is
North American Van Lines Leo, IN 4988 (IRS)
Miami Indian Patents Box B 4360
which with Transfer Agent G.H. Walker and Company, MO 8603 (IRS) changes into
First Merchants Data Services (109) 8086 (F.R.) fka Nabanco etc.
and Lincoln National (Wells Fargo) Bank 4341 (FDIC)

Allen County history buffs should have no trouble fitting this together. This is the disenfranchisement of the Miami and Potawatomie Tribes, intermarried in chiefdoms, by the Bond-McCulloch Fort Wayne National Bank, PNC, and The Lincoln Trust via the notorious Ewing Brothers and Allen Hamilton's Bank of Evil in Leo, IN, headquarters for North American Van Lines once Frank Kryder was deceased.
Though One Grant by Treaty was from President George Washington to the Indiana Tribes, this was subdivided into two boxes of patents, despite the protests of Allen County Indian agents, by those in Indiana who have always had a better way of running the government for the rest of the country. ONE Grant became two boxes, Box 4360, which traveled theTrail of Death to Osawatomie. The poorer of the natives, "savages" they were called, were forced to leave Little Turtle's former real estate, Indiana, and their picayune grants were archived as Box 4360.
The illicit Box was Allen Hamilton's Box of Evil, 5456 which contained government-guaranteed patents to Indiana natives who were tricked out their Deeds using various devices such as selling patent land for voting rights. This acreage was bundled together as Northwest Bank 5758 and that was the number later assigned as its FDIC Certificate. It was bundled together with the Richardville 19,000 acres in the Straus Commercial Bank and Trust, within the Lincoln Trust and controlled for anyone but the benefit of the rightful heirs.
The rich natives, and half-natives (Richardville) had lands and reparations which the Lincoln Trust wanted to remain in Indiana where the law could be averted by Allen County Judges and even U.S. Senators. They were not forced to leave. This resulted in a genealogical gumbo of households boarding natives along with black slaves, and timely purging of Indian rolls to obfuscate history and enable the robbing of natives under everyone's nose.
So coming of marriageable age in this era, Harrison Kryder, son of John Kryder III, was offered the choice lands in Cedarville once known as Metea's Village, granted to the daughter of a chief. Her mother was Cherokee.
Not all Harrison Kryder's children were half-Indian- as the beauty died young. Frank, Sr., her son, was a minor child at the time, and thus became a landed gentleman farmer from youth.
Harrison had other wives and more children, who through time denied there was any non-white blood in the family. Genealogists have variously attributed Mary Ann Treace, "Harrison's Squaw" as the later children called her, to a couple of families which do not fit her vitals, and were not native. She is on the Cherokee Rolls with her sister, Luiza, hardly a reach considering Waynesville, North Carolina was fondly named for Mad Anthony Wayne. Maw and Squaw.
The history of Allen County, Indiana estate disenfranchisement and theft of legacies, and specifically the Fort Wayne, Leo, Grabill, and Cedarville parts, frankly, can now be summed up in the First Merchants of Muncie (17147) , for the agents who were thrown off the scent.
A Florida Wells Fargo Kiosk Attachment Who Defrauded Michele Picot-Strawberry and Financially Abused Her Father:
Good Luck with Your Next Hurricane
Carl G. Santangelo, Trustee ex maleficio and suspected elder abuse conspirator in Broward County is interjected at this point, with respectful apologies to Our North American Half-Cousins, children of James Bond, Rosemary's babies, but James Bond is coming back, after use is made of Santangelo's wormy mass of de facto id numbers to nail Carl's ghoulish coffin shut tight.
Santangelo was employed by the wicked stepsisters Carolyn Guerard Picot and Joyce Fix to make up for the fact that their father, Ken Guerard, remarried a Southern belle late in life, once Leonce had taken Carolyn off his hands, and disinherited them. They just couldn't stand it, aside from the fact that Carolyn, coming out on top of her divorce to the Caressa shoe king, before snaring Leonce, and was given her own realty in prestigious Idlewyld by her father. Both sisters had whatever they wished to pursue as young women, including access to good education, estra-curricular activity and a wardrobe. Joyce and Ken Fix were well situated in Imperial Point, and working for Leonce, for much more than Michele-Picot Strawberry was paid, when old Ken died.
The sisters were livid! That horrible Southern woman would not let them have a thing. Thus was hatched the plan to make up for it by taking it out of Leonce. There was never any way Laura Picot-Sayles was going to let Leonce out of her sight as long as he was alive; she arranged emotionally guilt-charged situations which made it impossible for her to be out of his employ and in the thick of his business. But Carolyn and Joyce lost no time with their new tack- they would take Leonce's more independent daughter's inheritance, along with that of Leonce's grandson.
Michele Picot-Strawberry never had anything and couldn't get anywhere. Leonce had taken her childhood, her mother, her mother's estate, her right to education, considering her scholastic achievement. He threatened her at 19 with homelessness and ostracization. This worked well for Carolyn, Laura, and finally Joyce and Carl Santangelo. They all, then, came to be suspect and under observation.
Carolyn died in 2015, yet even before then, the classic foundations for Leonce subjected to end of life elder abuse showed. He was constantly frantic over money. He had given too much to Laura, to Kristin, to Caitlin and couldn't help them any more. Those were his words. He expressed his intense loneliness after Carolyn had died, not that the loving family members were always around to keep him company. No, they didn't start hovering until he was losing oxygen, and his mind, in his last months. His other immediate family, concerned about him after his wife had died, were alienated and discredited by Santangelo, Laura, and Joyce Fix. Leonce's condition and death were kept secret. The vultures intercepted communications and invented tales about who was about to be disinherited. Joyce could now get what her Daddy didn't give her. Why should Michele-Picot -Strawberry ever have a hole in the ground in this world, Katherine Kryder's daughter, descended of John Kryder, Patriot of the American Revolution and Pioneer of the Pennsylvania Wilderness?
They, the menage, pushed Leonce out of his home on his deathbed, convincing him he was losing tremendous amounts of money by the second and could not remain in his home. They caused his grandson, innocent of all Leonce's bad behavior, a lifetime of grief, preventing him from saying goodbye. That is what they like- to inflict pain, and get paid for it.
The appropriate Notices were not filed with the Court until Michele Picot-Strawberry made issue. Actually, they were never filed, nor appropriate. The transfer of property was fraudulent, and no title insurance was sold with Santangelo's Deed to the Picot Homestead. He acted with inconceivable conflict of interest, laughing with the Judge about Michele Picot-Strawberry during a formal hearing. However, the criminality runs so deep in the OCG, misconduct of the Court is triviality.
What is important is how Carl G. Santangelo fills the role of an end-time schill for the Northwest Bankers, useful for the Prosecution, which needs to connect The Old National Vault through Time, to the fence of The Bank Note Printers and Engravers, through the FEC RY bankruptcy, through BCCI to the present Flagler System, along with the supporting roles of Wells Fargo and Bank of America in royalty and annuity diversion to alternate people.
The worst mistake Santangelo ever made was trying to pick apart the Trust authored by John Houston Payne for the protection of Laura Picot-Sayles and Michele Picot-Strawberry.
Mr. Payne and his wife knew Kay and Leonce since they were sweethearts at Fort Lauderdale High School in the 1940's. Mrs. Payne was their high school English teacher, so she knew, like Diana Rainforth knew, who had the most literate mind, between Kay and Leonce. Generations have demonstrated that literacy runs thick in some Kryder veins.
The Paynes, then, witnessed the romance, marriage, childbirths and careers of Leonce Picot and Katherine, their living conditions, the succcess, and ultimate destruction of Katherine. They knew all about Leonce, his philandering and craving for food, drink, and luxury. Mr. Payne's construction company built the Florida restaurants. He saw little Michele Picot-Strawberry digging in the dirt and planting the plants at La Casa Vecchia and La Vieille Maison, sometimes called "Viella Manson." Both her landscape jobs won the companies City Awards as she struggled to live on the $8.00/hour she was paid.
Most importantly, the Paynes were lifelong members of First United Methodist Church, Fort Lauderdale's eldest standing church, dedicated in 1924 by Katherine Kryder's maternal grandfather, Reverend Samuel Ernest Lawhon, DD, Baker University, Baldwin, Kansas. As a devout Christian, Mr. Payne had to view Leonce and Carolyn Picot one way, and Michele Picot-Strawberry, who sang solos in the choir as Mr. Payne sat in the front of the old church, another. So when Leonce Picot's Trust work was authored by Mr. Payne, it followed all that Michele Picot-Strawberry had been told since she was silenced in 1972. It was lawful and and just, including the Schedule A of Kay's Divorce (4420) which gave nothing for herself, but a no disinheritance clause for Leonce's children, Laura Picot-Sayles, and Michele Picot-Strawberry. For, Leonce made a huge issue, upon the death of Katherine, that though he had remarried, Michele Picot-Strawberry, he promised, would always have security because the Florida Law was that the Homestead was equally divided between the widow and the natural daughters. Leonce remained riddled with guilt over Katherine for the remainder of his life, Carolyn reporting his nightly terrifying nightmares to the copper-top barflies. He vowed many times throughout his life he would never make a Will, because the law decided fairly on the division of property. If he had decided to ever make a Will, John H. Payne would have been the man to do it.
But Mr. Payne, Trustee with co-Trustee Bruce Weihe couldn't live forever, and Mr. Wiehe ceased serving years and years ago, testifies his son, a lawyer. So a stranger to Michele Picot-Strawberry, Carl G. Santangelo, decided to make up a Will when Leonce died abused for years by those who pushed him out of his homestead on his deathbed, employing well-known techniques of financial terrorism of the infiirm elderly, and Santangelo, Trustee, bashed Michele Picot-Strawberry's head against the wall with it, based on stories told to him by the Fixes, the childless, and Laura, the child abuser (see Kristin Sayles head on wall bashing, as told by Carolyn Picot.) The Strawberry Girl would not have her Home, but Joyce Fix would expand her McMansion, and Santangelo would get a new roof. He also cherry-picked the Trust in favor of Laura and Joyce Fix, to suit their idea of property distribution, but is so sloppy a lawyer, he forgot to take out certain protective Articles, such as Section VIII.
As Rosemary Kryder Bond said, "Katherine didn't get a good start," explaining her suicide. Nevertheless, Katherine turned herself inside out to give her girls a good start despite her poorly behaved husband, but he took all that away. Then, he financially abused Michele Picot-Strawberry to the extent she never recovered, no matter how much she became formally educated on her own, nor how hard and well she worked. There comes a point where it is truly impossible to recover from a cycle of poverty, and for that people like the Fixes and Picot-Sayles, and Santangelos have nothing but scorn. They scorn their own victims, and grind their faces further into the mud.
Therefore, while lawyers laugh at the recovery of The Kryders, 1966, Santangelo at the end of time is attached as a later Northwest minion to the 1966 offense, going back to 1930 Old National 7119 and more, via the Numerical Witness System. So we have a perp in 2021 acting on behalf of the OCG which fleeced Katherine and ran money through Leonce into BCCI. This can be said according to Santangelo's de facto ids which knit the perps together by logic. Foolish man! The worst thing to do these days is obtain more and more tax payer ids to escape detection. That is why the Numerical Witnesses exist, To Catch a Thief.
Delving into Santangelo's Little Shop of Numbers:
Such a slob, feasting off Katherine with the others. In 1993, The Kryder Company's 1943 REIT expired 11/12/1993.

In 1992 we have
Carl G. Santangelo 9745 (IRS)
Katherine Kryder Picot aka Kay A. Daniel 6781 (deceased but SSN still active in 1992 via Leonce Picot)
which amounted to
Frank Kryder's super-imposed attorney Fred Barnett Shoaff 5177 (SSA)
James Bond 6948 (SSA)
Note that use of numerical identifications in this are always applied with chronological logic, not pulled off the shelf for convenience, but supported by historical unfolding whether under an eyewitnesss nose or in history books, newspapers and magazines. Stepping back to BCCI years, in 1986 Santangelo obtained 6512 (IRS) for purposes of something named Riverside, a name like "Spring Street" which has been on the North American Properties grid more than a century.
In fact Riverside Cemetery and the word Riverside, agent Mazur may know, is a long time reference to more than houses on the water. It is a leftover OSS cue. Katherine's mother LeVonne lived at 517 Riverside Drive with Manfred "Manny" LeFevre, her fourth husband, a retired New York newspaper man famous for developing a real estate section in a paper.He filled in as grandfather for Frank Kryder, whose name never crossed LeVonne's lips
LeVonne (through whom Leonce's first real estate was purchased) Riverside Drive 0517
Carl G. Santangelo Riverside 6512
converts to that ordered closed by the Comptroller Bond-minted "Old National" in the Vault
Old National Bank 1927 Fort Wayne 1155 (L.M. Berry Mark)
Lincoln Life Annuity 2760
next
Carl G. Santangelo 6512 (IRS)
Southern Air Transportation 2783 (IRS)
works out to
General Dynamics 1700 Magnavox Way, Fort Wayne 3581
Kryder Company 1943 per stirpes REIT, in the Vault, recorded Allen County, 2627
Look at 2004
Carl G. Santangelo Realty Loans 0776 (IRS)
Frank H. 3612 Kryder (SSA)
was just another conversion to
Edgecot, Leonce Picot and David Edgerton 3617
Lincoln Life Annuity 2760
since Mr. Berry had cost Leonce and Dave oso much trouble-n-dough.
Though, it is not worth losing time here on further Pecadillo Santangelo, it would take 82 pages, and he is already incriminated by his Bar Number, proven so by the Numerical Witness System, as part of the State of Florida's corrupt Judiciary in Family and Probate Court which works for the bank and each other, as will be shown and demonstrated above with Santangelo's de facto Florida Bar Identification.
It was foretold, that when the time came, all would be caught where they stand, caught by the very Witness they have used for abuse, for lack of knowledge and understanding, they are caught. There is no where to escape. There are no papers to lose. The Witnesses cover lawyers and judges who interfere with children as well Financial Despositaries Worldwide (SIC 8880), just like Burger King.

James Bond
James Ewing Bond 6948
Father's Day 2021
Now Ken the Worm and Joyce the Fix see how miniscule was Leonce compared with the man everyone everywhere wants to know more about, James Bond.
Anson Bond, of the Indiana Bonds was a frequent writing partner with Leslie Charteris in Hollywood. The story is Anson fell out with the Indiana branch; he no doubt filled in The Saint on the man who married Katherine Kryder's half-sister, Rosemary Kryder Bond. The marriage was arranged by the time Rosemary received her de facto id from SSA, a few years before her half-sisters did. Rosemary was born in 1924 to Frank Kryder's second wife, Rose, and Katherine was born in 1931 to Frank and his third wife LeVonne Lawhon. Frank's third child, Rebecca, was born in 1936. All in all, Frank was married to LeVonne longer than to Rose, and after so many years, Katherine and Rebecca were whisked from Fort Wayne in the middle of the night somewhat in fear of their lives.
So examining the pre-arranged marrriage of James Bond to Rosemary Kryder, who wasn't worth a farthing, using the Numerical Witness System:
James Ewing Bond 6948
Rosemary Kryder Bond 6850
is seen as
First Merchants Muncie, where Katherine's Share was pointed, through Leonce Picot. 8086 (F.R.)
Prescott Bush 5964
Again, the Lincoln/Bond/Barnett were Depression and War family banking enterprises, at the disposal of Prescott Bush during and after WW II.
James Bond 6948 (SSA)
Fort Wayne Intermediaries 2145 (IRS)
VEILS
Michele Picot- Strawberry 1645
National Banc Card (Nabanco) via Leonce Picot 8294
You see Joyce and Ken Fix , et al., "If You Can't Run with the Big Boys, Stay Off the Road."
Speaking of roads, Transtar is Transportation, and Navistar is Transtar, and those of you in retail land who aren't liking the shipping prices these days better listen up because Transportation owns Oil and Food, and We Have Trouble in River City.
James Bond 6948
Transtar 5643
VEILS
Pittsburgh National Corporation (National City) 6384
Prescott Bush 5964
In keeping with the relationship between Anson Bond- Leslie Charteris and Leslie Charteris- Kay Picot, The SAINT would have to cover all this in a big way, yes? Where did Katherine and Rebecca's interest go?
vs. James Bond and Transtar
Leslie Charteris 5613
Transtar 5643
wields a great double pair:
Raytheon Charitable Foundation 12/17/1953, 5153 (IRS)
Howard Hughes Blood Bank 12/17/1953, 4366 (aka 6643 Hughes Aircraft) (IRS)
Michele Picot-Strawberry 12/17/1953, 1645 (SSA)
Detroit Commerce, 1927 Red Book, 6355 (L.M. Berry Mark)
As read in the exclusive Red Book, Detroit Commerce and Tri-State Commerce both used 6355. Kryder Real Estate Developers and Puritan Engraving used 9381, all L.M. Berry Mark.

6384 is a PNC synonym for Leonce's Picot's employer the day Michele Picot was born, Jones for Loans 3648. This being a good moment to say something of Frank, Sr's. associate Jap Jones 8084 (SSA.)
Mr. Jones was a hotelier in the mid- northwest, and owned a health resort in Martinsville, IN. Near the end of Frank Sr.'s life in the 1940's, after the war, Mr. Jones was listed at the Kryder address in the Standard Building Rm 309 (a later realty loan IRS identification of Trustee Carl G. Santangelo, Tr. (see above 0309 ). At that address the concern was named Kryder Realty Hotel/Motel Builders; Jap Jones Manufacturer's Agent.
Jap Jones is native to column 8000, his SSN id being 8084. This is in sequence with the Raytheon to Parkview Lease 8085 and First Merchants, Muncie 8086 F.R.).
The SAINT and The StrawBerry Girl
Why and How Leslie Charteris Marked Kay Picot and Her Daughters for Frank Kryder and the Treasury Secretary 1551 (ABA)

6/16/2021
Strawberry Girl by Lois Lenski is a Newbery Award book for children most treasured by Kay's eldest daughter. Michele Picot and her school friends maintained a contest as to who got the newest Newbery winner first when it hit the library, and who could read the most in a week, so it is a large selection of Newbery literature from which Michele liked this book best- the story of a migrant girl whose dream it was for her family to have a secure home and not move from camp to camp with picking seasons. Like the Strawberry Girl, Michele liked to be barefoot and wear a sun hat. She tried making bread according to the migrant girl's recipe. It was flour and water baked on a hot summer Florida sidewalk. Such were the treats for the Strawberry Girl, when mama had spare flour. It turns out, Michele spent her whole life trying to get her own little home and a little greenhouse, and lived much the same as her childhood heroine, though affording home made polenta sandwiches versus sidewalk bread has been an upgrade in old age.
There are some introductory connections to finish for Agent Mazur, on the links between Laura P. Sayles, 2619, BCCI and Southern Air Transportation, id de facto. Her number generates a Full House and Three Pairs, all identification of the same asset pool. That is Liar's Poker.
Laura P. Sayles 2619
Southern Air Transportation 2783
is a small set of numbers generating a large set of financially related permutations:
Flagler System Holding 8212
or Fort Wayne National Corporation Multi Bank Holding and Manufacturing Enterprise (Shoaff) 2812
Nabanco FL (Leonce Picot) 6793
and the asset pool in the Vault known as
Kryder Real Estate Developers 9381 (as marked by L.M. Berry)
Clarence Frank and Minnie V. Kryder's per stirpes deed 2627 (Allen Superior Court and elsewhere)
Here is Laura with the Master Deed to Kryder's Addition and First National Safe (Fort Wayne National Bank):
Laura P. Sayles 2619
Kryder's Addtion Master Deed 3231; First National Safe 3231 (L.M.Berry mark)
reveals a real toughy to nail
Straus Brothers Commercial Bank (Fort Wayne) (UBS) 3192 (L.M. Berry mark)
Frank H. Kryder 1942 age 47 application for Social Security Number 3612
along with
Laura P. Sayles 2619
Tri-State Safe and Kay Picot Home Telephone 5630 (L.M. Berry mark)
is
Burger King Universal Florida 9065
Frank H. Kryder 3612
The Straus Brothers, from Austria then Ligonier, IN, pre-war, is the most likely link to William Borchers 0615 (Continental Bank of Illinois 0516) who married late in life, a somewhat spooky young Austrian princess, ok in looks, but nothing like Kay, an All American Beauty. She was spooky in appearance and demeanor the same way as were the Ligonier Straus Klan, wearing the heavy make-up and veiled black hats of death as she twirled her flute of Brut in Casa Vecchia. William Borchers, buddies with John W. Berry in Dayton, wooed Laura Picot Sayles into cancelling the employee insurance plan for Leonce's restaurants, taking away all employee perks, as well as convinced Leonce to buy Borchers' golden Rolls Royce and an over-priced load of the princess crown jewels for Carolyn. The princess died young, at Kay's age, leaving behind her young children for old Borchers to groom.
"It was very sad," said Carolyn, who by that time was becoming double-wide. Money and privilege cannot overcome terminal disease. But they will make you fat.
Straus merged into the Lincoln Trust in 1928, but within the Trust Vault was retained an unlawful mining lease to manage, via Senator Fleming who overrode the U.S. President, the explanation for the 19,000 acre Richardville Reserve in Allen County, becoming carved away incognito by DuPont shell-contractors, to the present one acre. The Lincoln Trust also included the German American National/Lincoln National Bank, so along with 18,999 native American acres of Indiana limestone from Reserved Native lands granted by Washington, illegally mined for the greatest buildings of New York, and a tightly knit family of bank note engravers, the little Norman Rockwellesque Fort Wayne attracted the attention of Treasury agents, spies, and FDR.
Along with his Golden Passport to the World, Mr. Charteris had an American key from FDR to avoid deportation, being half-Chinese, and a commission to keep his monocle focused on the landscape, including, yearly, Katherine Kryder, aka Kay Daniel Picot, proven by his de facto id (IRS) 5613. He had occasion to telephone Kay at 5630 many times. The Saint brings all together, as one might expect from one of the great archivist, detectives, and imaginations in our popular culture.
This is is how an incomprehensible concept is introduced, through historical fiction, like The Infiltrator.
But Mr. Charteris had a national security function as well. He encouraged Kay to include specific details in the restaurant books, in the fashion of his Saint series where it was especially important to have preserved descriptions of streets, buildings, places as they were before, during, and after WWII.
Though her life was cut short after only six books, now, following the 2019 Pandemic, one no longer finds the Great Restaurants of the United States, New York, and San Francisco. Gone With the Wind, and those who have grown up in the business should see the future 's handwriting on the wall. You make 30% profit on food sales tops, so without selling truckloads of Don Q products, and importing and exporting wine, you may as well become a sharecropper. That's the business- its success depends on free easy money, alcoholism and gluttony, the substitute or placebo addictions for nicotine and opiates.
Specific details, in vivo are provided by the certified memory of Michele Picot, Kay's eldest daughter, which memory extends to the playpen, to events before her sister Laura was born. Kay was an admirer of Rachel Carson, and told Michele frequently, "God gives us each a unique gift we must sometimes find." For, Michele could not catch a softball, could not do a handstand or cartwheel, refused to dive off the high dive, never made it past the second cut of cheerleaders, was covered with freckles, thus untalented and unattractive as far as the neighborhood went.
Michele's gift seemed to be a peculiar sort of memory- she never studied Latin formally, but never forgets the genus and species of a plant. She finished Kay's college textbooks on Health and Biology while in grade school. She ripped through keys in botany and has a knack for ranking hierarchies using minimal data. She remembers long sequences of numbers when told to her, which she then recites backwards. Perhaps she would have excelled at Liar's Poker, but the Girl of the Limberlost is always a botanist, and that is the path upon which she was placed by the department of Life Sciences, a year before Kay's death. She was favored by the Botany Department, and despite everything, began to excel with twigs and buds.
But Leonce Picot and Carolyn Guerard, made sure Michele could not complete college or even vocational training, by providing her $35.00 /week for all living expenses, rent, food, water, clothing, gasoline, fuel oil. The 5'8.5" Strawberry Girl was down to 115 pounds, and no one helped her prevent Kay's death. She did not have money for oil in the winter. At 215 Dexter Place in Raleigh she lived for several weeks in freezing weather, wondering how radiators worked. She had never lived outside South Florida.
She called Leonce from a phone booth, not being able to afford a phone ever, begging for a winter coat. He said, it couldn't possibly be that cold in Raleigh, NC. Once Leonce became monied after Kay died, he did finally buy Michele a winter coat, for she had been ill for nearly a year and a half with mononucleosis and strep throat, hospitalized two weeeks, and he was forced to see the condition she was in. Her friends said she looked like a litttle ghost, but a friendly one, naturally.
By design, Leonce and Carolyn Picot hobbled Michele, then made her out to be mentally defective, like her mother. Because Carolyn had a Rum tongue, and she let it slip one night that she had been friends with one of Michele's junior high English teachers, while dating Leonce, Diana Rainforth. This was while Kay was alive. Mrs. Rainforth took Michele out of the advanced classroom routine at and set her to work at MLM Speed Reading during class time. (In those days, it did not mean Multi-level Marketing). Mrs. Rainforth had told Carolyn Guerard that Michele Picot is a genius. That was confidential information.
So after sustaining an intense trauma after years of misery and conflict, to remove such a girl at 19 from the university where she was thriving, where people cared about her and would foster her way forward, for Carolyn and Leonce to do this by starving her and freezing her is unconscionable.
Once out of college, Michele was then threatened that if she didn't play along with Leonce and Carolyn, she would be left with NO FAMILY and of course, not a penny, not yet 21. She was excluded from Thanksgiving for complaining that Carolyn and Leonce had Kay's furniture.
When her child mind was at its height of impressionability, a couple like Leslie Charteris and Audrey Long coming to the house for dinner cooked by Kay left many deep Wrinkle(s) in Time for Michele. These were magical beings in the little house. They brought the girls the same pastry from Palm Beach each year; taste is unforgettable when encountered years later. It triggers the memory. Kay's Rules for Proper Children allowed Michele and Laura one of the small pecan squares a day until the little white box was empty. They were savored.

Laura would not remember this, perhaps not even the Charterises in much detail, as she began claiming in her mid-thirties she couldn't remember what happened the day before yesterday. She and Leonce were fellow water-under-the-bridgers, acting as though it were fashionable to not be able to remember back further than a few years. Leonce frequently denied things he said, with an , "I would never have said that." He later in life denied ever owning a Barbra Streisand album; the collection played on his hi-fi everyday between Mai-Kai shifts. So Michele later found teachers of singing, because Kay told her Barbra had a great voice by taking free voice lessons in New York. Barbra made Michele want to study classical voice. "Cry Me a River" was the household theme song, but Leonce never owned a Barbra Streisand album. Kay never touched his hi-fi- so where did little Michele hear those songs? How did she come to ask for the short white bell-bottoms and pink and white man shirt for Christmas in 7th grade that Barbra was wearing on one of Leonce's album covers, which she frequently studied for entertainment. Kay got her the outfit. Leonce Picot was through and through, a serial number Liar. He never had a Barbra Streisand album.
Laura adopted the same habit, along with Leonce's champagne consumption rate, so likely they didn't remember much of the recent, much less distant past, for loss of brain cells. Therefore, Laura cannot be held responsible for the number 2619 she was assigned, because she couldn't possibly fathom the meaning. All she knows is she gets smart money.
That is where The Saint Steps In, as a most reliable Anchor, Tie, and Lighthouse in the numerical witness system, born of The Great Depression and the Roosevelt Administration. The Saint stamps this newest mystery he is in with credibility. It may also help Laura understand how the wool was pulled over her eyes so that she would choose the cheaper prize behind the curtain.
Leslie Charteris 5613
(J.W. Berry) U.S. Impressions 4929
exposes
Straus 3192 (L.M. Berry Mark)
Prescott Bush 5964
as The Saint was there when the Thyssen Fund was frozen and history had to be preserved for a better time, or decade.
Leslie Charteris 5613
BCCI 3794
says
Edgecot (Leonce Picot and David R. Edgerton, Jr. 3617
Hamilton Bank Box 5456 aka Northwest Bank Fort Wayne
hence Northwestern Mutual Life as Picot's Life Insurance vehicle and another agent not yet introduced, Agent Leo Alexander 0398 (L.M. Berry mark)
Leo Alexander had a Secret Service Agency, like Philpott, listed in the Fort Wayne Red Book.
Hamilton Bank is an excellent Vault placeholder for an operation like BCCI.
There are nuances to both these agent names in that the town of Leo, where the senior Kryders lived outside Fort Wayne, was once named Hamilton after Allen Hamilton, the notorious disenfranchiser of Indiana's native people. Alexander Hamilton was the first Secretary of the U.S. Treasury as Hugh McCulloch of Fort Wayne National bank was the Secretary of The Lincoln Administration Treasury, while it lasted.
Thus, Leo Alexander.
When it is said we graduated from boxes to FDIC numbers, this is literal. Allen Hamilton maintained a separate Box of land patents of the Pottawatomie and Miami tribes throughout Indiana which had been swindled by the Ewing Briothers et al. John Tipton, Allen County Indian agent, wrote to the U.S. President and The Indianapolis Star to no avail. Allen Hamilton's box 5456 became Fort Wayne's first Northwest Bank, which after 1933 was assigned FDIC Certificate 5758.
"Philpott" suggests the fortunes of Little Turtle, another big ticket item from of old. The chief was both Miami and Pottawatomie and was the toast of Philadelphia until he wearied of the white man's dress.
There is
Leslie Charteris 5613
BCCI 3794
for
Great Tastes ( Laura and Leonce- imports) 1933
Precott Bush 5964
*
Moving along with Leslie Charteris 5613
Leo Alexander 0398 (L.M. Berry Mark)
permute
Kryder Real Estate Developers 9381 (L.M. Berry Mark)
Tri State Safe and Kay Picot and daughters 5630 (L.M. Berry Mark)
next
Leslie Charteris 5613
Rescon (Leonce Picot and Al Kocab) 6547 (Leslie knew Al very well too)

links back to

Allen Hamilton (Northwest Bank) 5456
Edgecot (Picot and Edgerton 3617
and

Leslie Charteris 5613
Berry Group 4559
is a job for The Permutator:
Allen Hamilton (Northwest Bank) 5456
Birth of Raytheon and/or Michele 1953
Leslie Charteris 5613
Laura Picot Sayles 2619
Saints preserve us as this shows 1956, Birth of Laura (2619, an aka after Leonce died)
and Frank H. Kryder 3612
and Hughes Aircraft 9615

How many of these do we need? How about
Leslie Charteris 5613
German American Trust Company 7129 (ABA)
being tagged as
Frank Kryder 3612
Old National Bank Secret 7119 (ABA)
and the Mortgage given by Rockford National Bank (get The Rockford Files) when Minnie Kryder's house was sold after death 5791.
There's Laura P. Sayles again in that combination too as 2619.
But wait! We almost forgot The Saint and L'il Michele as the Strawberry Girl ! And, this is a true disappointment, because it fixes Ken Fix to Joyce Fix (see below segment, Joyce Fix, Imperial Pointer) , Carolyn's sister who robbed L'il Michele and Kay's grandson through Northwestern Mutual Life 9570. Michele's Achilles has always been creating her image of people in her society as being much more high-minded, loving and good-hearted than they really are. She is guilty of loving where there is nothing to give back.
Let's check that:
First 9570 is a permutation of Lincoln Gaming 9507.
Leslie charteris 5613
Northwestern Mutual Life and/or casino 9570

links
Minnie Kryder House to Rockford National Bank 5791 (Allen Superior Court)
Tri State Safe and Kay Picot and daughters 5630 (L.M. Berry Mark)

Michele first met Ken Fix when she was landscaping Leonce's restaurants for $8.00/hr. Michele worked for Leonce at some sort of labor many more years than Joyce, Ken, or Laura ever did. Joyce and Ken were brought onto the scene by Carolyn, as stand around restaurant personnel. Michele had already landscaped two of the restaurants by the time the Fixes put the fix on her. Ken is some sort of psychologist or counsellor. He had enough on the ball to see the state Michele was in when she was in her early twenties, reeling from Kay's death, being yanked out of college, and put to slavery at the Down Under. Michele thought Ken was a nice guy, too nice for snappy Joyce. Folks just figured Joyce wears the pants in the family. But little did Michele know, that for so many years these wretched outsiders who took over her first life, as if she were nothing, as if she didn't pop right out because of Leonce's sperm, were plotting to rob her of any of her father's remains, when the time came:
Leslie Charteris 5613
Michele Picot Strawberry 1645
shows
Ken Fix 4636
(1927) Old National Bank Fort Wayne 1155 (L.M. Berry Mark)
which makes complete sense in the phone book king's pattern of tracking.
Then ha-ha-ha- Joyce and Ken never knew The Saint who saw them coming.
(Eye of theTiger)
When L'il Michele was dressed up decently by Kay to be brought out by Leonce to say "Good evening" to the Charterises, Mr. Charteris would pop in his monocle, looking her over with a big smile. And it has always been a curious idea in her mind that either her real grandfather was the Monopoly Man, though it was the Saint who appeared with his monocle in place of Frank. She had never or ever seen anything like this man, while Audrey Long and Kay were equally Indiana- beautiful. LC is our Saint through eternity.
Oh, Ken, Ken, Ken, you're such a tool!
Joyce and Ken Fix were passed a cool $300,000 from Leonce's Northwestern Life, via a Northwest Banker Trustee ex maleficio who violated every rule of probate and life insurance transfers. This violated an Irrevocable Trust drafted by John Houston Payne, having known Kay and Leonce since they were 14, and all that had transpired in Leonce's Little House of Violence, which after his death the succession of Trustees went into dementia and an outsider stepped in and proceeded to take matters into his owns hands and decide, without the required co-trustee, who was to inherit what from Leonce's "shell" left over once his operation had been folded, no longer of use to North American Properties, Inc..
The Fixes immediately commenced a $300,000 addition their Imperial Palace, the Trustee paid off a $100,000 construction loan on his roof, and Laura Picot Sayles, who had had one listing for two years, Leonce's condo, suddenly got her 2619 and became another South Florida realtor with tiny lots and over-priced construction to sell. They accomplished all this before Michele, ten miles from her father, found out in the newspaper Leonce was dead and that Laura was the daughter of Carolyn G. Picot. Michele searched records for the Adoption papers. As if- she was in much in Carolyn and Joyce's way as Michele, though more controllable with her emotional scars. Both women expressed their dislike of Laura publicly. Construction loans and realty Agent Mazur learned in Training are one of the fastest ways to obfuscate illicit gains and bury them under the concrete.
Indeed, the three of them conspired to push Leonce out of his homestead while he was dying in hospice, into a rental, so the real estate lost its Homestead status just before his death, they sequestered him, kept him from his daughter, to further the theft of Kryder assets on the Northwest Bank fence. Meanwhile Strawberry Girl sat under a Writ of Eviction , a caved in roof, in the midst of a roach and rat infestation, powerless to fight, after a lifetime of homelessnesss and lies she believed from the father she served well and trusted, somewhat.
As Mr. Payne might have said, "To take someone's money not knowing where it came from doesn't show a lot of sense."
Leonce spent the last third of his life scrambling for dough, so he said. The wallower in luxury never had enough. He was being blackmailed. He claimed Laura and her daughters Caitlin Picot-Sayles and Kristin Dick had been over-helped by him and he couldn't help anyone anymore, even if his Michele was on the street. Ironically, Leonce had always received help- Frank Kryder's money went through LeVonne, Kay's mother, to put the down payment on his first real estate, which he pulled out from under the Kryder descendants. And of course, his whole restaurant hallucination was "financed" by others.
Fortunately, Ken Guerard's Line, Joyce and Carolyn, is extirpated and will become extinct with the death of Joyce. Pity the child who might have been born to either of those women. The Lord hath Mercy on Those Who Fear Him, and the thought of either of those icebergs raising a baby is fearsome. Their love cannot go beyond snappy inbred expensive dogs and presents for themselves.
Carolyn, Joyce, and Ken may have thoguht they were pretty hot stuff, getting in on Leonce's act.
However they are ice next to the U.S. Treasury Good Guys at
U.S. Treasury Office 1551 (ABA)
Ken Fix 4636 (IRS)
is
Michele Picot 1645 (SSA)
Leslie Charteris 5613 (most likely, FDR via SSA)
You are such a tool, Ken 4636 - a Hughes Tool and a slimy leechy Gollum. Well done.
Hughes' 12/17/1953 Blood Bank- 4366; 6643 Hughes Aircraft (IRS)
These are all part of Michele's Life- about which the Fixes never knew one true thing concerning. Her life never became water under the bridge, nor did Katherine's, nor did that of The Kryder Company.
See it like a Bent Banker
6/14/2021
Laura had one last advocate, her full-blood sister, who did not speak with forked tongue after her mother Katherine died, and despite the fact Laura has stepped in and DIVERTED her sister's and nephew's legacy (see below) and plotted against her sister's life, finances and well-being for many a year, there is no way she can understand she is in the middle of a Treasury cold case because she has refused to learn the facts about her own genes. She does not know the history, she could care less about Allen County, Leo Cemetery, and saddest of all, she denied her mother who truly loved her, for thirty pieces of eight.
When in the fourth grade, Laura Picot was sent to St. Mark's Episcopal School on Oakland Park Boulevard due to her un-Christian behavior and social problems in Oakland Park public school, where her sister, Michele Picot, was a thriving scholar since the age of 5, a favorite of Principal Lucille Waters. But St. Mark's wouldn't take Laura Picot back for a second year in their enclave. She had a habit of accusing people of taking her things, and a love for tarnishing the character of her peers, and sister. She wanted attention that Daddy wasn't around to give.
Michele Picot-Strawberry was a straight A student through graduate school, which she pays for, while Leonce Picot paid for Laura to go to Rollins College and become an alcoholic. Much later, to defraud Michele of a homestead share, two years before Leonce died she became a realtor, his condo her only property. She had to sell it before Leonce died because his formal announcement had always been, "Michele Picot-Strawberry, you will share my homestead when I die, so one day you will have security for a real home of your own. " Laura had to make sure that wouldn't happen, or she wouldn't be rich enough. Century 21 Realty was pleased enough to help her pull it off, since they received Michele Picot Strawberry's share into their company and were notified of the sneaky sale. Hansen Century 21, Fort Lauderdale, located next door to Ass Man's version of the razed Down Under, will sell you a house and leave the Strawberry Girl with a box to live in. They would rather bring an inexperienced agent into the fold who would cheat her sister and nephew to enhance their coffers. Laura even uses a EWING for a title attorney.
How easily Borchers and Berry and Don Q came at her with the bucks, not the truth. She lied to the newspaper in the county of her birth, where Kay and Leonce had been sweethearts since 1942, where they became her parents, where Kay made her life a fairy tale at 5630 (L.M. Berry Mark), until interference was run on the household, beginning seriously upon the death of Minnie Kryder.
Laura lied to the newspaper in 2018 in Leonce's obituary and said Carolyn Guerard Picot, d. 2015, was her mother, to get a larger Trust share. She did what she was told by adversaries of the Kryders for years, for money, as did her father, Leonce. Though, Katherine had her daughters convinced their father was a "very good man," and would be very famous one day, he certainly never proved it by Katherine. Laura was too young to understand that very good men would never have run the house the way Leonce did. Laura does not know what a very good man is- elsewise she would know how to be a very good woman. But she was traumatized by Leonce beyond endurance for her age when young, then completely corrupted by Leonce and Carolyn at age sixteen with jewels, cars, luxuries Kay never had or would have allowed. Leonce and Carolyn thought it was a joke, telling the world, "We created a monster."
Leonce did not know who Don Q were- vestigial slave drivers. He graduated from milkshakes to daiquiris. But L.M. Berry & Company and Don Q knew where the Kryder Securities were, how they wanted to use them, and for whom they were in Trust- Katherine Kryder, Rebecca Kryder, and Rosemary Kryder Bond- it can be said they knew since numerical logic of asset-moving identifiers demonstrates it.
So what kind of mess has Laura gotten herself into, half-ignorant of her own self, after Leonce and Carolyn showed her their ropes for 40 years ?
Recalling that the day of Katherine's death 9/15/1972, Lincoln Financial Corporation formed in Cuyahoga Ohio:
After "hiding" Leonce Picot's death for some months, on 11/16/2018 Laura Picot Sayles obtained de facto id 2619 while in the act of defrauding her elder sister via Northwestern Mutual Life Insurance 9570, an insuror of Leonce Picot.
The Permutator shows
Laura Picot Sayles 2619
Nowestern Mutual Life Insurance 9570
signals
Lincoln Annuities 2760
Raytheon (Fort Wayne) 9519
The quirk in this being that Raytheon was born 12/17/1953, the day Laura's elder sister Michele was born to Kay, as Howard Hughes sat 45 minutes away creating a Foundation in Miami, later HHMI 5717 which "sold" its Hughes stock to Raytheon in Fort Wayne, which leases out the Parkview Medical Complex 8085. (see below section).
Keeping on topic we have
Edgecot (Picot + Edgerton) 3617
HHMI 5717
as permutants of
Burger King International of Florida 7171
L.P. Management (Edgerton + Picot, Florida) 3756.
next
Laura Picot Sayles 2619|
Southern Wine and Spirits 4475
converts
Prescott S. Bush 5964
Tri-State National Bank 7124
Recalling, L.M. Berry marked the Tri-State Safe 5630 in Fort Wayne
then marked Katherine, Leonce, Michele, and Laura at 5630 in Fort Lauderdale, the family's only shared legal address.

(The Bush connections come through Brown Brothers Harriman, thus affecting the senior Kryders who had been retaining railroad gold bonds for two generations since the inception of the Pennsy. The Lincoln Bank had been the German Bank. There were along with Klansmen, monied Nazi supporters in the area. Any thriving American family on The Grid recruited by the North American Company into their Vault eventually ended up mingled with mergers and unsavory things over which they had no control).
They always knew where Katherine was- she was also circled in the Fred Reynold's library copy of Polk's in 1941, the last year before Levonne Kryder pulled her daughters out of town in the middle of the night. Katherine was circled along with Kryder Real Estate and Kryder Insurance. There is a copy in evidence since that Polk's was retired in the 1990's for a clean copy.

The oil and petrol aspect has not yet been brought in, though SIC used 2990 for oil and petrol chemicals and when Fort Wayne National Bank was cohabiting with National City on Berry Street, 2990 was the de facto F.R. id for Fort Wayne National's part coexisting with National City 1482. The short history is, Burger King and Zapata Oil and a number of things in the Organization were begun, renamed or made over in 1954.
Back to Laura P. Sayles, the new Leonce on the fence, with our anchor to 1927 Philpott Secret Service Agency, 4394, Fort Wayne:
Laura Picot Sayles 2619
Philpott Secret Service 4394
is
Wells Fargo Bank, N.A. fka Lincoln National Bank, Fort Wayne 4341 (FDIC)
NaBanco (Leonce, First Merchants, Muncie) 6299 (IRS)
How is Laura diverting for the Northwest bankers what Leonce used to cover with Waterway Restaurants 2862 and Nabanco, as well as perpetrating her sister's disenfranchisement and betraying her mother?
The Kryder RR Gold Bond in the vault, securing Kryder's Additions in 1922 is 8262. It is on a Warranty Deed from Goldie Plasmyre.
Laura PS 2619
Lincoln Financial Securities 5490
is
FWNB 2990
Leonce and Katherine's firstborn, Michele Picot 1645
The system has already shown that social security or taxpayer numbers of the deceased retain usefulness, even if just as markers, and that even 1930 closed banks such as Old National 7119 receive a deposit of Kryder assets through Frank H. Kryder's tax lawyer, Glenn W. Bordner (check 4461 in column 4400), re-deposited from Lincopln National Bank by Fort Wayne National Bank 7121 ( or 4340), in 1983.
As for Glenn Bordner, Frank H. Kryder caused Bordner to record Bordner was in possession of the Kryder Company, Inc. following the death of Minnie Kryder in 1960. Frank and Frank Kryder the realtors were recording machines. Hence, so many trails to pick up that retell history. Every move they made was recorded in a Deed, Trust, Miscellaneous Record, or Affidavit- and the utility of that information recorded during the Great Depression and WWII is no dusty bunch of books to sneeze at. They recorded an archive, from which the names, dates times, and places cannot completely disappear. Bordner was supposed to have created a Generation Skipping transfer of the Vault which had never been taxed. Only Frank , Jr. had a tax payer i.d., because the securities yield tax free interest. Frank, Jr. was to die just six years after Minnie. Had the skipper not been made, the estate would have been taxed in 1960 when Minnie died and again in 1966 when Frank died. Frank chose not to have the estate taxed in 1960 by not inheriting securities which were in Trust. He sent them into the future for his children and the grandchild 1645 born 12/17/1953.
Here we go with Bureau of Vital Statistics and Federal Reserve de facto ids, regarding the Kryders' per stirpes Deed 2627 to unborn heirs:
Exchange Bank, Churubusco, IN (merged into FWNB) 71706 (F.R.)
Michele Picot Florida Birth Certificate 70671 State File 109
109 is/was the Federal Reserve pre-fix for Continental Bank of Illinois (BOA) The German American National Bank, Fort Wayne, and Fort Wayne National Bank and other NW entities
71706- 70671 = 1035. "A 1035 exchange is a provision in the tax code which allows you, as a policyholder, to transfer funds from a life insurance, endowment or annuity to a new policy, without having to pay taxes."

In the whole story, it is flabbergasting, and sad, to what extent and by whom Michele Picot 1645 has been used to cover tax evasion and money laundering, in Indiana and Florida.
At the time of this Exchange Bank merger, the Federal Reserve had two ids for the doings at Fort Wayne National Bank, one for the money, and another for $33,400,000 in realty which appeared on the books in late 1981:
Fort Wayne National Bank (109) 67181
Fort Wayne National Bank Realty (109) 67681
Poor L'il Michele- subtract the real estate from her birth certificate exchange and there is a new Fort Wayne National Bank 2990 (F.R.)
70671-67681 = 2990.
On and on it goes- the whole Magilla- tied together with numerical code forty which ways. Elsewise, these things could not be published. Truth is the sure defense, and too many coincidences indicate an intelligent design. Considering the morgue, this is a case of publish or perish. By the same token, these things may never be read except by Mr. Mazur. Now he has some answers.
Four Foundations
6/14/2021
Here are four Fort Wayne/Florida inbred foundations which as a group can be another group than what they appear to
IRS de facto, or vice versa :
Howard Hughes Medical Institute 5717
Parvin Foundation (via Meyer Lansky) 8989
Burger King Worldwide 1696
Parkview Foundation (Fort Wayne) 8085
since they also work out to
Katherine Ann Kryder (aka Kay A. Daniel , Kay Daniel Picot) 6781
Raytheon (Fort Wayne) 9519
First Merchants Data Services (Muncie) 8086
And the document closing Minnie V. Kryder's estate in 1963, 5789, also the SSN of Thomas G. Moorhead, father of Thomas M., both who were Frank H. Kryder's lawyers 1922-1968.
Pretty chummy. These are just the numerical facts- financial entity identifications which can be used to divert royalties, annuities, benefits, and legacies, to convert or change the character and representation of what's in the vault and what is credited to which id..
Inside the Morgue
6/13/2021

How then was Katherine Kryder further used after her 1972 death to fuel a money laundering enterprise? On top of every other indignation cast upon the young beauty, it was discovered in the 1990's, when the research began into Minnie V. Kryder's Estate, that after doing Katherine in, her de facto taxpayer identification number 6781 was used by Don Q International 9070 to track the transition of securities from the 1933 Tri-State National Bank 7124 in Fort Wayne through Leonce Picot to their present destination in Muncie First Merchants 4218.
It must be noted that as an abusive, cruel ex-husband, Leonce Picot got himself appointed Katherine's Personal Representative following her Smith and Wesson debacle. He did not notify Social Security of her death and it was discovered while researching the Kryder Estates in 1993 that Katherine's Social Security number ending 6781 was active. It was ordered cancelled which marked the shutting down of Leonce's enterprises, collapsing one by one.
Are you still awake Agent Mazur, because this is where the action picks up on your patch.
Tri-State National Bank 7124 (ABA) closed 1933
Walt Disney World TP 2883
OR Fred (Barnett) Shoaff 2883
are also arranged as
Southern Airways Trans. 2387
First Merchants Muncie 4218 (FDIC)
Since there are two 2883's, both associated with Barnett-Shoaff (Shamrock) and Disney (Shamrock)
we can afford to subtract one from Don Q (Bond- Fort Wayne National Bank):
9070-2883 = 6187 or 6871, Katherine Kryder Picot
Here's a fun one:
Don Q (Fort Wayne National Bank) 9070 -5630 Tri-State Safe = 3440 or Fort Wayne National Bank 4340 (FDIC).
In 1957, Katherine and Leonce bought a home and were assigned the same phone number as the Tri-State Safe -5630. This is a language for selected bank presidents who began their careers as Treasury agents.
Here is a demonstration of Burcon 1582 (Dave Edgerton, Burger King)
German American National Bank 8620 (F.R.)
being the other side of
Wholesale Wine and Distilled Beverages 5180 (SIC)
Waterway Restaurants, Inc. (Leonce Picot ) 2862
Now some Nitty Gritty
Continental Bank of Illinois (BOA/Barnett/Sons of Italy) 0516 (F.R.)
Burcon 1582
permutate
German American National bank 8620 (F.R.)
Old National Bank Fort Wayne 1927 Red Book 1155 or 1551 Office of the U.S. Treasury (ABA)
Recalling same Old National Bank 7119 (ABA) ordered closed by Comptroller in 1930, continued to accept deposits in 1980's
with Burger King International 7171
as interchangeable de facto identification, in the eyes of a banker, or vault keeper.

Following will be publication of more Burger King Keys with those which tie the knot tighter and tighter as the world comes into focus.
Golden Keys and Ruby Slippers
6/3/2021
The Lord of the Tri-State Holds Many Mansions

Ye Stymied Victims on the Roadside must click your heels together and go home now. The Numerical Witnesses prove the century-old RICO from then to now. Hasn't that always been the obstacle thrown in your face, TIME? There is a good reason for The RICO Act. It was made to protect us from corruption, inside and out, and it is a dissertation why it has been ineffective against internal corruption and the nice white collar organization, the ones in towers.
So here is your de facto proof, then to now:
Southern Air Transportation (BCCI-Miami) 2783 (IRS)
First Merchants Bank (+Grabill Bank), Muncie, IN 4218 (FDIC)
are Permutants of:
Tri State National Bank, Fort Wayne, voluntarily closed 1933 7124 (ABA)
Walt Disney World 2883/ ROIC c/o Shoaff-Barnett 2883 (IRS both)
It is the Golden Keys which prove ORGANIZATION- organization for purposes of avoiding detection, and for recognition of entities and hierarchy.
The coincidence argument fails; there are Golden Keys throughout, linking the group through time by their applicable de facto ids which they manipulated from within.
It was the original task of the Secret Service to disrupt collusions of bankers, insurance companies, munitions exporters, alcoholic beverage exporters, wire lines and transportation, to protect the integrity of the United States Treasury. Integrity is undermined by the two-faced coin of money laundering and counterfeiting. Keeping with Just the Facts, money laundering/counterfeiting is Secret Service jurisdiction. Tax evasion, financial fraud, federal and state bank embezzlement are their own thing. The latter crimes are not considered violent. They are federal summer prison camp crime.
Macro-money laundering and counterfeiting a national treasury is violent crime with no one to pursue it.
Where does this RICO begin, for practical purposes, where can it be shown what has coagulated in Muncie, Indiana, 2021, became organized for the purpose of enriching a controlling class over servants and labor, by theft, murder, need, want, and fear?
A good place to anchor is 1911, when both the Standard Oil Trust was ordered to be dissolved and The American Bankers Association published The Numerical Key . The Key established bank identification by state and in which cities Reserve Banks were located.
The Federal Reserve Act in 1913 established its identification system. In 1913 Henry Flagler began selling the stock for various parts of the Flagler System, bankrupt from 1930-1970. The trail of bodies has not been connected, and ever so many players are dead now.
We have the Keys to the Kingdom, that which they took by stealth from others. We have their playbook and the story. So much is embroiled in Florida because in 1913, it was scarcely developed- open ground for noxious weeds.
Without wandering off then, that is enough to set a financial connection between bank note engraving in Old Fort Wayne and Florida's cash enterprise and important real estate development up to now.
Keys show a plan, aside from the columns of the second Ledger.
Like
Kryder Gold Bond for Kryders Additions (see also below with BOA) 8262
Leonce Picot, Waterway Restaurants, Inc. 2862
and
Flagler System Holdings 8212
Fort Wayne National Corporation 2812.
To Mazur, With Love
May 25th, 2021
90 years since the birth of Katherine Kryder, 1 year since the murder of George Floyd for a Counterfeit Bill
Counterfeiting isn't thought of as a violent crime, by the people, though if they realized it is the other face of laundered money, the book could be opened on the trail of bodies in the twentieth century United States, which are never connected to the ruthless sons of bankers whose forefathers crippled the guardians of The Treasury.
Using a Skeleton Key
NABANCO 6299
KRYDER REAL ESTATE 9381
KATHERINE KRYDER 6781
The simplest demonstration of Keys in the second Ledger is Kryder, Katherine herself becoming a skeleton via Smith & Wesson, which has a primary de facto 3688. 6299 is a de facto link between the Kryder 1927 real estate development company and Philpott 4394. 9381 and 4394 are linked through 6299 to Ordnances 3480. Katherine 6781, Frank Kryder's daughter, a per stirpes heir married Leonce Picot, originator and user of 6299 for Waterway Restaurants 2862, in Broward County, FL. It is de facto that in 1981, past the deaths of Frank and Katherine whose inheritance never left the vault, Fort Wayne National Bank re-deposited assets in Lincoln National Bank, from Glen W. Bordner, Frank Kryder's federal tax attorney, via check 4461 (native in column 4400 ) into bank 7119 (ABA), Old National Bank ordered closed and liquidated, by the U.S. Comptroller, in 1928.
With this simplest Key, you can use the Nabanco Numbers but they will reappear at the end. But, these de factos were chosen because they lead to the present First Merchants in Municuie, IN 4218, right through BCCI.
To wit, the three very relative to each other identifications can be numerically re-arranged into related unseen de factos, resulting in
Nabanco 6299
Old National Bank 7119
Smith & Wesson 3688
Therein three licenses to kill Katherine Kryder, hearty and hale as she was, trying to save herself from organized crime with yoga, health food, and Roger Miller, was an unforgettable tragedy to witness. Because her half- sister married James Bond, of the original engraving family, and because Katherine had married Leonce Picot it was easy to keep her inheritance in vaults such as closed bank 7119. L.M. Berry, Co., was stalking Kryder before Katherine was born, May 25, 1931. So when she married her high school sweetheart, he was instantly recruited by Don Q International. For who are they but the ruling class of the original slave trade, rum runners with sugar plantations in Cuba, Florida, Haiti, always hidden behind the social rank of America's first banking families such as the Bonds and Barnetts, and Shoaff-Barnetts. Leonce was the perfect good guy profile susceptible to corruption by greed. These are they who are directly pertinent to Kryder; others on the by-ways will not be narrated, till after later...
Now for The Infiltrator's Birthday Gift, three KEYS with case de factos which reveal the hidden relatives to Mazur:
Starting with Nabanco, which has had had various tax i.d.s through time, it is not a problem for a timely Treasury mole to operate by issuing the last four digits requested by a conspirator who only has to call on the phone for an instant new number to which assets will be assigned.. (We were graduated from 19th Century 4-digit Box Numbers to 4 digit phone numbers to 4-digit FDIC Certificates. to the only meaningful last 4-digits, both to the detective and the evader.
Key 1- Mazur's BCCI
Nabanco 6299
First Merchants, Muncie 4218
BCCI, Miami 3794
Rearrange and find these related perps and de factos all with numerical and living witnesses-

National Banc Card, Leonce Picot incorporator aka Nabanco 8294
(L.M./John) Berry Services 4929
Edgecot, the infamous Monterey Edgerton (Burger King) and Picot (Waterway ) partnership till very lately 3617
Key 2. Mazur's Southern Air Transportation
SAT 2783
Waterway Restaurants (Picot) 2862
Walt Disney World, FL 2883

Rearrange
Fred Shoaff ROIC, Venice, FL. 2883
Clarence Frank and Minnie V. Kryder 1943 recorded per stirpes Deed to realty, secured by RR, 2627
This rare instance yields two for three because of the exceedingly rare existence of doubles in tax i.d.s in the same state. What makes it weird is the Shamrock merger in 1985 when Shoaff, Disney, Barnett, Fleming, Soybeans and the families they hold captive were joined together in a private family trust. There were no Shoaffs in the Kryder estate or business legal work until after they were all dead. Then Thomas M. Moorhead, estate lawyer for Minnie V. Kryder and last VP of the Kryder Co., Inc., took the corporate seal to Baker and Daniels, and Shoaff. Which leads to Key 3 and reveals two high ranking players.
Key 3. Mazur's BCCI and Barnett's Bank of America
Recorded Kryder Gold Bond securing real estate development 8262
BCCI 3794
Bank of America, N.A. 3510
HIDE
Frank H. Kryder 3612
Thomas G. Moorhead, Thomas M. Moorhead, Minnie Kryder Estate Closing 5789
Pepsi Sales, Florida 4302

*
To Agent Mazur
The Evidence Board is a Ledger
5/23/2021
Since the coming of Britbox into American homes, we have been let onto the dismal reality that in the United States, seriously motivated anti-corruption units do not really exist in our system of justice. It is embarassing, really, that Great Britain, for all its class struggles, has managed what is rightfully called "British Intelligence," while over in the Land of the Free, a piggish, unmannered ruling class has developed which became that way by undoing laws and of course infiltrating into the highest places such as the Treasury and the Comptroller's office. Our only chance for anti-corruption investigations of great importance are vestigial purebred Hounds, left on their own without rank or back-up, or so it would seem.
A film in 2016 about the 1985 BCCI days seems mighty tame, on the face. If you live in South Florida, smuggling, murder, rape, money laundering, all vices, are the norm, having become more and more that way since the 1950's. Not that nastiness isn't almost everywhere, when it becomes concentrated in "cells" as they are called in investigatory work, you have an infestation. There is no going behind the security gate, there is no retreat or neighborhood for the normal rich where you can not have a criminal for a neighbor.
So why bother about BCCI? Isn't that water under the Clearwater Bridge?
As promised, we have never been without a witness, though it has taken a cycle of 90 years to open The Ledger, irrefutable proof of the Second Treasury, minted by the earliest American Bank families. In plain words, Agent Mazur, the clean bank money substituted for the vice money is counterfeit, minted against two-hundred years anonymous American railroad gold kept in the vaults, as they say.
In Florida, from the Berry Street days of Philpott and Leo Alexander, Barnett Bank of Alachua County, 0200, (aka Bank of America/ Sons of Italy) was an early hub in the cell originating with the engravers who were founders/owners for the most part of Fort Wayne National Bank and Lincoln National Bank (German American National Bank.) Early control of Florida's development, including food stores, chain markets, amusements, vending machines, laundromats, all cash venues, where the turnpike would run and who owned the motels and concessions was theirs- they needed that cash money. Tourists spent cash and settlers owed the bank.
As BCCI was in full swing, Fort Wayne was busy merging Central Soya, Disney, Pepsi and Moving and Storage with some Texans into an unrecognizable fund fondly known as Shamrock. We all know, that was the end of Walt Disney and imagination.
In between we have Anthony Wayne Bank which ledger-wise attaches the estate of Minnie V. Kryder from Anthony Wayne Bank 1943 Certificate Issue to the merger of Grabill Bank into First Merchants, Muncie, IN. There ends a long and winding road, and many, many answers.
But WHO is between Bank of America Barnett, the Flagler System, Lincoln Road and F.M., Muncie? WHO can be nabbed?
NABANCO! Who else, Agent Mazur? Not many see the Divine Comedy. NABANCO 6299 in the ledger connects Philpott through the 1980's, all that jazz, to First Merchants with certain Kryder kin in it today.
Leonce Picot was an incorporator and director of National Bancard Corporation, 11/01/1976, upon conversion of Treasury Notes in Trust, last exchanged by Frank Kryder in 1964. It was an excellent year for the Second Treasury, i.e. "Administering the assets of failed banks made the FDIC liquidation division the nation's largest realty investment trust and in terms of private business, the 49th largest U.S. conglomerate;" plus Howard Hughes died, leaving Fort Wayne sequestration service in control of Raytheon and Magnavox Defense Electronics, City Hall maintaining an odd relationship with a Washington State Boeing executive, Todd O. Thompson..
Morphing into NABANCO, whereas cash from Waterway Restaurants was originally driven to Landmark Bank, this changed to daily dashes to NABANCO which went through Atlanta before becoming First Merchants.
Leonce Picot and his partnership with David Russell Edgerton, our Burger King, carries us through BCCI to 2018. Edgerton, Borchers, John Berry, all came together out of the blue into Leonce's life in the early 1980's. Carolyn Picot called him "Uncle Edgy Burger," behind his back. Edgerton was no Dave Thomas or Col. Sanders then. He was sallow beneath his Florida tan, with purple circles beneath his eyes.
"He had a little trouble with cocaine," Leonce explained, "but we're taking care of all that."
WHO are we, and what have we done? Picot and Edgerton became odd partners till after both their deaths in 2018.
Therefore, we have Agent Philpott to First Merchants, Muncie, IN, and we have a Second Treasury circulating since before 1927. The history is fascinating, but it takes years to absorb, and you have to have an interest.
Still Prosecution needs not just evidence but proof- proof which can't be convoluted, misconstrued, de-natured or refinished.
That is what the Four Numerical Witnesses provide- corroborated absolute numerical proof . The legitimate world is all in the Ledger, for inspectors, examiners, agents. If we are unoccupied sufficiently, in twenty-five years or so an individual might construct the framework of the legitimate Ledger. And the legitimate Ledger catches and convicts the rogue, but not the elite, and we have little interest raging over anti-corruption and the Treasury.
Wouldn't it be fun if the supra-wealthy idle sudddenly learned they had no legitimate cash, but money printed elsewise, even freshly printed double-bonds?
Agent Mazur understands that the criminal side have to have a second Ledger and always did. They have to identify and keep track, and avoid detection. Those who know the second Ledger have it as protection from each other, but the number has to be extremely small who could crack it without intimate knowledge of Katherine Kryder. The early counterfeiters did not anticipate, well, computers, for one, but mainly that after so much passage of time, generations later, there would be anyone assigned to interpreting their ways and means.
For such a mansion of trick rooms, one needs a Skeleton Key- Three Entities each with a 4-digit de facto identification.
NABANCO 6299
KRYDER REAL ESTATE 9381
KATHERINE KRYDER 6781
Demonstration of the Key will follow. Forensics can ensure a conviction around these three numbers. Kryder and Philpott were on NABANCO and Ordnances in 1927. The rest is filling in a lot of blanks which should not exist at all.
Finding the building blocks likely would not have ocurred had Minnie V. Kryder's Estate not been pulled out of the Allen County Courthouse basement 34 years after her death. It is Berry Street's web of lies which finally reveal a major flaw running across the continent, like an earthquake waiting to happen. To the Fort Wayne partners, it was the last thing they ever expected, especially secure in their little citadel. The case was cold as ice, but not unsolvable. Real estate developers leave a huge paper trail that does not disappear, if you stay on the path.
Yet, the Hounds can come home now, for we have all their numbers and know how they are used in the second Ledger.
The elite criminal element is organized in its own book, utilizing their legitimate de factos as obtained from the Four Numerical Witnesses. The columns show combined relationships of de factos, which reveal organized unseen relationships, in numerical sequence, in columns running 1000, 1100, 1200, to 9900.
For example, by de facto i.d., Flagler System Holdings 1115 and the 1927 Old National Bank 1155 exist as "natives" in column 1100. Then, there are relative combinations which result in meaningful serialization of the column. Such as 900 Treasury Mole + Barnett Bank Alachua County 200= 1100. A column heading will relate other entities in a cell, through combination of de factos.
In column 1100 are also found in combination are National Bancard, Old National Bank, First National Bank #11, Continental Bank of Illinois (Bank of America) William S. Borchers, 1963 L.M. Berry, Inc., a Kryder gold bond, Tri-State National Bank, and a few others.
Column 4400 is the most filled-in as it organizes the Fort Wayne-Florida players with Kryder fiduciaries, Tower Mortgage, Leonce Picot's mortgages, Fort Wayne National Bank Realty, BCCI, Prescott Bush, The U.S. Treasury, Edgerton, Burcon, Anthony Wayne Bank, Minnie V. Kryder, FEC Ry, National City Bank, Fort Wayne National Bank, Waterway Restaurants, Borchers, Kryder gold bond, L.M. Berry, Instaburger, Wolf and Dessauer,4441and so importantly, Southern Wine and Spirits, 4475.
The columns are not coincidence and a forensic account who is straight will understand in short time. You really can't get more cut and dried than a logical Ledger, 1-99.
What's in Lincoln's Laundry

Every Hair is Numbered
4/28/2021
Agent Philpott, of 401 Tri-State Building is our Anchor, with a solid grip on 1927 Fort Wayne through time to the present. He identifies the upper echelon of the Berried Mint, then to now, never losing a stitch in time, never losing track of Kryder Real Estate whose gold mortgage interest is forever tied to the railroad, and that is final.
Philpott shared his office with The American School of Honesty, an incorporated entity described as a collection bureau. In short, all de facto identifications up to now are verified by Philpott 4394. It is that simple. De factos of the yet to be born in 1927 are anchored to Philpott; mergers, name changes, new entities, as disparate as they may appear on the outside, are all one degree from Philpott central. Lined up in their columns, they tell the true story. True, because it is numerically proved as it is told.
Without an anchor, the four numerical witness systems are a maze which could be wandered forever. So who does Philpott identify as the Privateers who concocted their own U.S. Treasury on paper, backed by buried gold in a vault within a vault? What is needed is an old fashioned gathering in the Study, by invitation, of the inner circle, who shall be served Beluga caviar and champagne as Philpott paces 'round their seating area, revealing secret marriages, deprivation, means, motive, and opportunity, so the dish can run away with the spoon.
Our Berried U.S. Treasury
Asleep in Seattle, Double Mint Gumshoes are No Longer Clueless in Fort Wayne
4/02/2021
Agent Mazur, or someone, stated in 2016 "The Infliltrator, " the (BCCI) bodies are piling up so fast we'll need Burger King for a morgue. A flippant Hollywood scripted remark actually nailed the Treasury case which has manipulated U.S. growth and development onto some very bad roads, very bad, worse than anyone could imagine.
In 2016 Hollywood at the same time re-opened a book long shut on rum-runners and gangsters, telling us in a plain way that BCCI laundered paper money backed by gold and securities kept in the vault. It laundered white collar money together with everything in the underworld. The Agent finally gets to take down a ring of creepy drug and human traffickers, but just like the best coppers of Britbox, is left with the realization an aristocracy fostered the violence, got rich by it, then called the law to exterminate the cockroaches. Crime marches on.
To establish crime organization over a century, to be able to demonstrate ongoing-ness unto the present, perpetuated through the generations, if such a feat were accomplished, the investigator has to present succinct, irrefutable, inescapable proof .
To wit,
1. The Key to the Numerical System of the American Bankers Association, 1911
2. Federal Reserve Numerical Identification Systems, 1913
3. SSN System 1935; EIN System, 1976
4. SIC of the SEC, 1938
On the brinks of a second world war, SIC numbers were enacted by the SEC to work with the existing systems of banking, commerce, and industry regulation by government, to classify traders into separate categories of money intended to be, for the good of all, kept separate. For instance, with SIC numbers, wholesale distilled alcohol, beer, and wine share a numerical two-digit suffix with both guns and international depositaries.
The Four Numerical Systems combine in The Ledger as de facto identification. The Ledger is inarguable as the Four Witness Systems were made to work together for keeping track.
Mr. Mole, though, has been very, very busy since the turn of the last century, creating artificial columns over time, a parallel Ledger, to this effect:
An unauthorized second U.S. Treasury, handed down through our earliest official banking families to their heirs and assigns forever, has raised a flag or two throughout unsolved crimes and debacles over and again, undetected, covered-up, or case closed with a few small, careless operators nabbed.
Except for the L.M. Berry Company, who is here to recall the historical collective atmosphere of The Kryder Company, Bond Engraving, and the Secret Service agents of 1927 Fort Wayne, all bunched together in two blocks of downtown with the primary banks, Western Union, Dun and Bradstreet, and the courthouse? Lincoln Trust could wire anything to UBS, Switzerland, the foreign correspondent of Straus Commercial Bank, next to the telegraph office.
Between Indiana's Klan governor in 1924 and 1927, all Fort Wayne phone numbers were changed.
Still, L.M. Berry Company and family stalked the Frank Kryder Family in time all the way to Clarence and Minnie's great-great grandchildren. We know it because the Ledger is four-way proof which connects: FEC RY Holding to BCCI; Kryder Gold Interest (a numbered tracer, attached to Kryder subdivisions) to BCCI; Kryder Gold to Fort Wayne National Corporation; The 1927 Kryder Company to John Berry; Minnie Kryder's House and Estate documents to Bond Engraving; BCCI to Bond Engraving; Southern Wine and Spirits to Bond Engraving, and Agent Philpott, surveilling ordnances and banking, to Bond Engraving, 1927. And this is the Bond Engraving descended from Hugh McCulloch's and Charles Bond's First State Bank No. 11 Fort Wayne Branch, aka Fort Wayne National Bank.
These are not by a long shot near the amount of links and relationships elucidated by just four of the Ledger columns undergoing completion. What was needed to span a schism, are the links from the old regime of Secret Service agents listed in 1927 Fort Wayne to BCCI, through the life and death of Katherine Kryder to the death of the Burger King and Leonce Picot, John Berry's target, to the shifting of FEC RY laundry assets, marked by the Kryders, through Leonce Picot to National Banc Card aka First Merchants Data Systems nka The old Grabill bank gone to Muncie town. That is a predatory organization proved by the official proving system, 1927 to the present, without gaps, chinks or anomalies.
Without the Kryder Company, Frank, Sr.'s and Minnie's one patriotic missing piece of gold from the U.S. Treasury, none of the "doubles" can be seen. Ex-treasury agents as President of the Bank felt safe. They did not reckon survivors of Katherine might one day change into interesting victims of a pre-planned genocide.
Plug the Kryder de facto identification numbers into a parallel Ledger with the right cast, and watch the connections snap into place. It's hanky panky in the banky like you'd never believe.
Picot (NaBanco), William Borchers (Kettering Boulevard, Dayton), Edgerton (Burger King) and John Berry (Yellow Pages), united in Florida and California smack during the BCCI Miami years. It is a problem placing who worked for whom, or who was who. Leonce was an unsurpassed liar when it came to serial numbers on paper currency. But he had no family money, to him an Achilles heel. He was indeed very smart, but not so much so as his ex-wife Katherine Kryder of Fort Wayne.
Mr. and Mrs. Leslie Charteris ceased wintering in Palm Beach fall of 1972 when their friend Kay Picot died. They dissolved their SAINT corporation in Florida. Borchers tore apart Picot's imaginary kingdom with absurd financial advice, luring him into purchases he could not afford. John Berry delivered a lasting blow to Picot's bravado, bringing lawsuits which threatened Picot, his children, and the children and grandchildren of Katherine Kryder, with Tobacco Road forever. That is the picture painted by Leonce- for very little reason one of the richest men in the country singled him out to ruin him permanently, for losing a million Berry dollars in restaurants on Nob Hill, San Francisco, and Gallatin's, in Monterey. Yet, was this for real or diversionary? Was Berry out for Picot, or Kryder?
The Bank Notes once printed by Fort Wayne National Bank, Old National Bank, and Lincoln National Bank still come up for sale on e-Bay. The McCullochs and Bonds who owned the banks, had permission to engrave their own notes. No wonder, considering the anonymous gold in Allen County, "too far from the federal arm of the law," by the time the deportations were completed and DuPont began using alias outfits to exploit Reserve land .
If you've a vault of gold the government doesn't know about, and the genuine materials and artists employed for engraving U.S. Currency, and are even a maker of the dyes and inks of currency, and have interest in a string of family banks and insurance companies, why not be just like a second Treasury, one the government doesn't have anything to do with- one reserved for the worthy captains of industry? It's real currency, isn't it, if it's backed by gold and securities? It's not on greasy paper with the wrong color ink. Only Mr. Mole knows for sure.
So, Mr. Mazur, you and your successors are up. Please go to 1928-1930 Treasury Cause 3285, Comptroller's Consolidation 344, the Allen County, Indiana Section directing consolidation, liquidation, and transfer of assets between three Bond banks. and what outcome was ordered. The instructions were not followed. Moody's was given misinformation to publish, as if the order had been followed. The proof gap is bridged from then to now. The system works now as it did then, with the second Ledger of the rogue Treasury paralleling the U.S. Desk Copy, but inserting variant columns to keep separate and track what is issued in the dark against an undefined vault of lost security.
There has always been a Mr. Mole, age to age, facilitating the assignment of de facto identifications, for a tracking system within the tracking system, of everything gilt-edge which can be caused to drop out of the revenuers' scrutiny, generally under the umbrella of a trust company. Death tax is his greatest worry.
His number is - 0900. See it like a Native.
***
Joyce Fix, Imperial Pointe, Broward County, Florida
Happy Capt. Bloody Michael Valentine Fleming's Day of 2021
Another member of the Picot Gaslight Family even lower in character than Laura Picot Sayles in every way, Joyce Fix is Laura's fake aunt, as both lied together to rob Katherine Kryder Picot's children and the remains of the Frank Kryder Line, lied to the court, lied to the judge, through the Trustee ex maleficio, who is being sued in Broward County Court over Leonce Picot's abusive life insurance trust caper. The difference is, Joyce is older than Katherine's children, and she and her sister Carolyn deliberately aided the corruption of Laura from the age of sixteen as she was traumatized by the violent loss of her mother, an irreplaceable intellect and heart of the world. Carolyn Guerard and her sister lived wholly unto themselves, and turned Laura to the dark side because they could fool her, she is so desperate for love.Neither Carolyn Guerard Picot nor Joyce Guerard Fix believe. In God they are the godless, except for Bacchus, their idol. They don't believe Katherine has seen and heard every bloody move they made against her children.
In the record, Joyce Fix is "The Third Man" with her hand in the swill of Leonce Picot's pirate's den, taking a pathetic legacy of toil from his grandson, and anything left of Katherine Kryder which Leonce had not ploughed through or had to give back to North American Properties for his role in the caper of running hidden dough of the FEC Ry through Barnett Bank of Florida back to Muncie, IN via the Maxfield Grabill Bank. To the good and better folk of Allen, that was your legacy from North American and its lawyers- links to organized crime forged in the 1950's and 1960's, the Miami guys, the ones with the slick hair and Italian sunglasses, driving Continental Bank Lincoln cars, running their usual rackets parallel to a blossoming era of franchised food, entertainment, and transportation cash to finance real estate development. More on that soon.
Joyce knows nothing of the nuances, The Norfolk Western, Jesse Williams or the Wabash and Erie Extension. She knows her Imperial Point Subdivision in fabulous Fort Lauderdale, snappish litttle dogs, how to paint fingernails, how to drink champagne, get dressed and eat a seven course dinner, like her sister, Carolyn Guerard Picot, the fake Mrs. Leonce. The pair of them would lick his shoes, and neither knew what Katherine, and the daughters of Leonce and Katherine did. Joyce and Carolyn consumed Kay's work for themselves, and robbed her children, like Leonce. Three Musketeers.
The Guerard sisters were understandably discompassionate spoiled girls, their mother having been an invalid during their lives, their father, a gentle man who divided his time between his wife and his career in physics. If Katherine's girls had lost their mother to suicide when teenagers, terrorized and brutalized by Leonce so what? The important thing was Leonce was then their commodity and the seed of his youth were to become rooted out by them. However, the Guerard father had established his daughters in the world while father Picot did not ever, once Joyce and a Trustee finished with his estate.
Ironically, Mr. Guerard remarried late in life, once Carolyn was out the house. How she carried on and on about, "That awful southern woman." There she was full grown and married to Leonce, but hating her step-mother as Leonce's traumatized young daughters had to watch and regard Carolyn as Queen of Idlewyld.
The newlywed Guerards traveled the country in a recreational vehicle as the new Carolyn Picot commenced laying out her rules as a stepmother. At the time she had Katherines lamp, table, and two sofas in her mansion decor. It had been all the furniture Kay had. She'd rather have four good pieces or nothing, which is what Leonce provided after the divorce.
By and by, kindly old Mr. Guerard passed away with a caveat. Carolyn and Joyce were not allowed any mementoes by their wicked stepmother. It was ever so injust. Do not think Katherine's daughter's did not feel the wrath. The Querard girls thus self-justified their manipulations to get as much as they could sequester from the reach of Leonce's own daughters, little knowing how superior is Katherine Kryder, and without her, Leonce would have done well selling advertising.
Though, even for that career, the love of his youth had to teach him how to eat at table. She believed, for love, he was so much more than he was or ever could be. Her brilliance convinced enough people to think he must have something to have her, because it wasn't looks, money, or even a decent job. She opened doors for him in New York City, San Francisco, in the world of Gourmet because it was what he wanted-in. She gave it to him out of her own soul and mind and endured, endured open infidelity, Leonce's petty "allowance" she had to run things with and eat the scraps, his trips to Cuba- until he began punching her. Kay was no shoe licker, and once he found some footing, Leonce disliked that she was the star of their every interview.
Sixty years ago domestic abuse calls were not a thing on the beat of the Oakland Park Police. People pretended to mind their own business. Troubled households had to conceal wrongs. The kids had to act through each day away from the home as if they were perfectly happy, or else others would know. Time rolls by revealing there were more than several sad houses in the neighborhood then, yielding more than one suicide, rapists, alcoholics. It is surprising for such a normal-seeming plat.
If Joyce Fix, the Trustee and Laura Picot Sayles knew they are reaching into Leonce's ancient nest of sleeping dragons by robbing the Kryders more than they have been robbed-
Restaurants of Nowhere
12/20/2020
Frank Kryder must have been proud of his daughter Katherine, aka Kay Daniel Picot. For unlike Rosemary, who avidly read many books, Katherine Kryder not only read, but actually wrote books, though Berry Street et al. cut her career short and obfuscated her life. And while we cannot inherit from the grave, ghost writers have been around since the Bible, at least, and now we will be needing such writers for the new ghost restaurants which have to convince a clientele tis better to eat at home, just so long as you don't have to cook it yourself.
The biggest flaw in the plan is that people go to restaurants to be served. Especially those in the service industry have a need to be served, on their day off. Let us sit at the long pre-set table and have servants bring us courses and trifle while someone massages our shoulders. Servants will pay to be served. As we developed more into a service-career society, with no small merchants, crafters and proprietors, who tended to go home for supper, the upper crust wound up in the same dining room as their pedicurist who also has a Mercedes.
The direct descendants of Frank and Minnie Kryder are owed Berry Reparations.
The tax man cometh for The North American Company. What good are all those railroad, bridge, and highway easements, the ones lined shop next to shop, with no one left to pay the Assessor? Are your hotels under-occupied? Are your fine cruise ships and amusement venues run aground? That is what you get for trying to hold more than your share of land and portage in secret. For all anyone knows, our infrastructure is mortgaged to a foreign bank, or worse, to a gaggle of lawyers. No one knows how to waste an asset like an estate lawyer of Berry Street.
If you don't believe it, take a walk on Main to the once elegant Worthington Apartments where Frank, Jr. lived at the time of his death, and wonder, why? This was the building Fort Wayne's builders chose distinguished surgeon Maurice I. Rosenthal, an incorporator of 215 East Berry when it was The Standard of Fort Wayne, to promote and publicize as one of the first purchasers of the fine convenient to downtown apartments. Why did Paul Shaffer come from Rockford National Bank, Worthington, Ohio, to become vice-president of Fort Wayne National Bank the year Minnie died, and why was the mortgage on Minnie's house after her death given to Rockford National Bank of Worthington? Why did Fort Wayne National Corporation then merge Rockford National Bank of Worthington into Fort Wayne National Bank?

My Sister the Hurricane
9/1/2020
In the exhaust fumes of "My Mother the Car," L'il Michele Picot wonders, "What make of car was Katherine?" mother of Michele and Laura Picot.
For, now a large number of people can see on t.v. what a path of deadly devastation means, the type forcing its way through the lives of others to have its way. It has a historical face and name now- Laura. To those who have been wrecked by Laura Picot in one decade or another, her impact has materialized. Cold and merciless she smashes dreams and lives without noticing anyone in her way. It is her due.
"Oh Kay, oh Kay, what car are you?"
"The rich pay with their wallets, the poor pay with their lives, " answers the WHO.
There is no medicine for people with very long term vivid memory. For many, there is a socially acceptable tendency to the use of memory blockers, to escape mental pain. We all know what they are. When you examine the roots of assorted self-treatments to suppress memory, they are all vice.
Katherine Kryder, as my mother the car, is a brown Ford Pinto, first introduced 9/11/1970. That is the make of car she was forced to rent when her ex-husband Leonce Louis Picot took her nicer car for money to pay bills. It was her last known car.
"Indiana v. Ford Motor Co. On August 10, 1978, three teenage girls of the Urlich family of Osceola, Indiana, were killed when the 1973 Pinto they were in was involved in a rear-end collision...A grand jury indicted Ford on three counts of reckless homicide. Indiana v. Ford was a landmark in product liability law as the first time a corporation faced criminal charges for a defective product, and the first time a corporation was charged with homicide."
It was attorney Frederic R. Tourkow's idea that under the circumstances, there is corporate responsibility in Fort Wayne for the traumatic death of Katherine Kryder, and the impact on her minor children. Do Michele and Laura Picot sound like happy descendants of the builders of America's Happiest City ? Were their goals fulfilled as were the children of those who were paid by the senior Kryders?
Now, Indiana could make the first case against corporate manslaughter for dereliction of duty. Had Laura received her grandfather's legacy, she may not have felt the need to cheat Michele out of her birthright. And let's not hear any lawyer and trustee nonsense about children do not have a birthright from a father who destroyed their mother. Ha! If only these self-serving advisors would go back and live some of the child life with Leonce Picot and what he held back or chose to share with his OWN immediate family.
L'il Michele and her l'il real family served Leonce and Laura faithfully in the restaurant businesses for twenty years or more . They were asked to help the family business grow. In that time they were despicably exploited and altogether too nice about it. Had Minnie been revealed, so much sorrow, so many years of wasted love would have been averted.
But terrified of being left impoverished, as Leonce had left Kay and her two daughters in 1966, Laura saw Leonce as her lifesaver to a sure future. He had the power to make or break a woman. She didn't even need husbands, just grand-children and Daddy. To live her idea of the lifestyle she deserves, she used Leonce like a riot shield to methodically push her way past employees, co-workers, and her own sister to create heart-breaking, psychologically injurious injustice for her material benefit. She can't see it either, for Leonce made her heartless.
That is what L'il Michele sees at Lake Charles.
On Earth as It is in Heaven
8/26/2020
Some may recognize this phrase or not. A Hospice CNA has seen families whose loved one is about to go, when suddenly they feel they should do something, like pray. But they don't know what to pray. They have forgotten. They turn to the aide.
"What do we pray?"
Jesus suggested, if you have to pray, pray the Lord's Prayer. It works for Minnie, and what is good for Minnie is good for Disney. Think about it this Thanksgiving Day when you look about the orphaints' homes.
Consider cause and effect. This story is about The Will of a man who sacrificed and worked to make Fort Wayne "America's Happiest City." That is how Look Magazine described Fort Wayne in 1950. It was a wholesome place, with ample community sports, events, parades, gardens and celebrations. Home ownership and families filled the streets. There was a business college, and Belle Epoque architecture designed and built by 33rd Degree Masons.
The first Fort Wayne Board of Realtors had reached its 1919 goal- despite violent labor disputes, Spanish flu, Great Depression, two world wars, Fort Wayne in 1950 was filled with happy families.
Where is such a town anymore? North American Properties changed the suburban face of America which we can pinpoint to Clarence Frank Kryder's death 4/02/1950. Today's scenery and town planning is their handiwork, like it or not. Just as Transtar is Transportation, North American Properties is real estate. Because they have taken it upon themselves to exert financial suppression of free and scientific thought, music, and art, everyday we have to look at the world they made, the work of an Exploitation company. They never had the right to force their plan for a country on everybody else, by virtue of having the most money.Government insiderism accounted for many decisions concerning who would get the best lands, ahead of pioneers.
Now comes the Will, done on earth, as it is in Heaven. Clarence Frank is righteous. The world he helped build rested in the Hand of God. He built a legacy for his direct bloodline, always working with Fort Wayne's most esteemed lawyers. He is with His Will and his Will is with God, "as it is in Heaven." It certainly hasn't been done on earth. North American Properties perverted The Will and commenced an alternate plan for the future.
The Will of a righteous man is incorruptible. NAP cannot win, because they cheated with The Will of a righteous man. Their world is decaying, they only see the golden calf.
Precepts are immovable. Eventually, NAP and its pretty poppies will fail with false foundations, galvanized sea walls and underpinnings. Their model of the world is cheap and easily smashed, not by vandals, but by Nature. We will begin to wake up as world conditions deteriorate. Despite the present day monster storms, fires, slavery, starvation, violence and uncontrolled rampant disease, frivolity is ruling on earth. This directly conflicts with "on earth as it is in Heaven."
Happiness is a silly pursuit when the world is spinning out of control. This isn't spa-day. This is time for putting shoulder to the wheel and owning up to folly. Many are doing it, the responders. It is not enough. Too many grown-ups are still just playing around. When you look deeply into the complex natural disasters of this moment, knowing that we have no idea of what is coming in just a few months, it's a pray-day.
"Thy Will Be Done"
They have to do it in Allen County, turn back to "America's Happiest City."
Cheaters spoil the fun for everyone, that is cause and effect.
The Wages of Sin
Who wants those ?
8/25/2020
Minnie V. wants only what is hers, Clarence Frank wants only what is theirs, the harvest of a sacred trust, sown free of deception, free of ill-gotten gain, built by principles which enhanced many families in the years to come. That is why their stash never comes out of the Vault to enter into the fray of mortgage finance, brokering, lending, or franchising. It cannot be corrupted. Isn't that funny? Money is continuously laundered which is created by the "leasing" if you will, of these shielded registered securities which must never see the light of day else the perp families be exposed. Plus, since no one knows the owner of the securities, a clever ex-bank examiner in the trust department might arrange multiple loans on the same stash, especially on real estate being developed and sold under the same umbrella. It makes a lot of paperwork no one has time to study.
It is the lessors of the securities who are laundering Clarence and Minnie. If Frank's grand-daughter didn't know it, no one ever would. She talked with whomever would talk to her. She burrowed in cupboards like a mole to overcome the layers of time and entities to draw a conclusion on the last stewards of the twentieth century.
They lease "securitized" funds for loans, keeping their yacht gloves clean. It is who gets the loans who may have unsavory associates. From there, how low down does it go when for every illegal dollar, there are two to hide?
Securities leasing is the only explanation for this pumped up era of exponential wealth accumulation.
How does this work? There is a good record in the newspaper archives of 1917-1934 of special condition federal securities sold, and of who was selling them. Included are full page government ads promoting the safety of these tax-free until death securities payable or exchangeable only by the registered owner.
The U.S.Comptroller of the Currency's office told me that when tax-exempt securities are presented for exchanging by a trust company, it is assumed it is being done on behalf of the registered owner. Elsewise, redemption of a taxable at death security triggers a notice to IRS of tax due.
These were the Kryders' patriotic investment. The low yield made it scarcely worth it to not have enough paid for in gold to live off the tax-free interest. That is what Clarence and Minnie did with their Pennsylvania RR gold interest. They did not have taxpayer numbers, ever, even when they died. This is confirmed by Social Security Central in DC. Frank, Jr. arranged a generation skipping transfer to Katherine with Glenn W. Bordner which skipped Katherine and went back into the anonymous Vault.
So there is one wad which has been sitting untaxed since 1966 while being converted periodically through a trust company. Its principal and interest are continuously leased. Other property is seen to have been added to the Kryder pool, but that is only the work of one institution. The one institution began organizing in 1902 on the grid of American railroads, across the nation, in every city pooling the grocer, the shoe store, the druggist, the merchant, the land owner, the capitalist, the newspaper families. The Trust grew and grew till it covered the earth.
Some families came out better than others over time. But whenever opportunity reared its head, such as in a broken family with two sets of children, or with a frail spinster, befriended in her last days by the Charitable Trust accountant, these folks were marks. This can be established by scrutinizing old -1972 Probate records in about any county, likely.
You see the sharpie convincing a widow to sell a homestead in which she only has a life-estate. You see properties allowed to waste in one estate, bought up as a turn-around by another. There are Guardianships where an attorney was guardian, but there was never a Probate filed. People who have no family close by are especially susceptible to becoming part of the unidentified pool. People with assets die off the record.
It's not a bunch of dedicated lawyers out there, making sure property gets transferred to the rightful owner! And who really cares if you personally have been gypped? Remember those Personal Ads searching for lost heirs? Nobody's searching now.
The Treasury says there are some old bonds sitting around that haven't been redeemed, but try and find out where.
This is not something which will end while the untouchables are holding the booty. They can control economics now, as was the original statement of purpose. They are the Beast. Money is the root of evil.
Anyone who could act is already compromised.
Minnie especially loves the Reverend Charles Stanley. We answer, "Yes we are followers of Jesus- "
Then we must be prepared to leave all. He did not say, transfer your goods to the sanctuary, then do whatever I say as your leader. Leaving all could mean transcending the entire material world...
Frank's grand-daughter leaves all to follow Minnie and Clarence into their past which never unfolded. Katherine is still four, and Frank, Jr. around thirty. They all meet at The Exit Cafe downtown which is still unpainted on the other side of Main.
She does this because she is an orphaint, yet in the unfinished world are her real family, and she knows they love her truly. Death is the only way to reunion. So she must be seein' 'em in the heavenly sphere. On earth she stares at Clarence Frank's face with its Indian masque, his starched white shirt and sleeve garters, little Katherine holding three of his fingers tight as she could, and thinks Clarence must be next to God. They are hers in "the life of the world that is yet to come," the partially painted town picture.
Now, she is Galveston.
The Big Blow
"Laura, is that You?" - Orlando Sentinel
8/20/2020
Things are coming to a head, for all to see, who understand. Supernatural Katherine Ann Kryder aka Kay Daniel Picot has exposed the restaurant business and the Leonce Picots of the trade. She gets to call the fate of Rums of Puerto Rico and California wineries.
Now she deals with Laura who still hasn't learned,
"God is not dead, nor doth he sleep." -Tennyson
Laura will remember her real mother when the sound of wind and sea howls in the night. It is not nice to fool Mother Nature, as if it were truly possible. Laura will remember the 12 years of tears her mother shed, following her twelve year marriage to a cruel alcoholic in dire need of psychotherapy. She will see the tears flooding the streets of home, the city she loves, where all her plans to supplant every member of her family have been laid.
It was never clear to Kay whether Laura cared about right and wrong, though she was amply instructed on all fronts. But, regardless of thinkng she was someone elses daughter who did not believe in morality or eternity, no one, not even Laura can forget Kay and the creative ways in which she expressed her rage against injustice.
So say your prayers, sister dear, if you can remember any. Pray for a ruined coastline and the beachfront condos.
Moon Over Shantytown
8/13/2020
On the banks of The Three Rivers
glittering in the starlight
poor ones lived in boxes.
Allen County Indian-givers
considered it a city blight.
Typhoid fever in the water
threatened every rich man's daughter.
Another father killed his own
children often left unfed
his family on the train tracks, dead.
On pain of death they built their power
Feeble Minded Lincoln Tower.
The Disney Hit
8/11/2020
Hey Shoaff, Shamrock, Fleming et al. now you can Free Minnie Kryder for less than 3.5 billion if you act now and don't miss your chance! The corporation records are clear in 1938- Walt Disney Company, Inc.; The Suburban Building Company of Fort Wayne, Indiana, 225 Standard Building, together. You swooped up the Kryders in 1972, 1978, and 1982- we all know it. We can show it. Whilst youse can show nothing but devastating loss as The Magic Kingdom takes you down, rung by rung. The cost of a high-maintenance empire has ruined many of the securely rich as it chips away at many fine family holdings, especially land. They've had to sell their castles, put their homes on display to the public, all as the rose gardens turn to brambles.
Did you think Mr. Disney didn't leave a spell on his works?
Give us OUR MINNIE and it will cost much less than trying to keep what is not really yours. Mr. Disney was my saint and conscience, which you converted to Pleasure Island for the lucky kids.
We will see at last who the Dixie Whistlers really are. Kryders can bear loss, sacrifice, human pain, humiliation and hardship, but the Allen County Estate Klan cannot. Your yachts are rotting as the book is writ.Your pleasure craft are stalled at sea. None of your crafted schemes hold up against the Golf Ball Virus.
When the Man wants his Minnie back, he doesn't quit. It's eternal.
#freeminnienow
There's so much lyin' in Leo. C.F. Kryder is walking the earth, and he holds her hand.
Laura Picot Sayles, Realtor for the Poor
Real History for Genealogical Clarification of the Fake Picot Family
7/25/2020
Would you trust a Realtor who plotted to rob her sister of parental life insurance benefits and steal her nephew's trust for her own children of privilege? Fundamentally, Laura Picot Sayles is a liar, a particular talent she inherited from her father. She deliberately lied to the Sun-Sentinel Newspaper to incorrectly publish her lineage in her father's obituary to drive a wedge to establish estate fraud. She concealed Leonce's death from her sister. She lied to a trustee, saying her full sister, and direct heir of Leonce Louis Picot was only "shirt-tail" kin from a different mother, Katherine Ann Kryder aka Kay Daniel Picot. Laura Picot Sayles is Frank Kryder's grand-daughter. I bet she'd get along well with our half-cousin Richard Ewing Bond, son of James. They believe in The Power of Sanctuary, the material sort.
This is an effect of the restaurant business, insofar as Katherine Kryder took Leonce Picot, an uncultivated rather crude and homely childhood sweetheart, and groomed him for society. She taught him table manners, to the extent that he was teachable, she showed him what elegance, taste and grace was, and spent her career writing the books he would claim, along with Laura Picot Sayles as theirs and relevant to their gourmet expertise. The books were the biggest lie ever, and Laura Picot Sayles by the time her children were born was in a full-out campaign to destroy her sister's family which may someday interfere with her anticipated restaurant empire.
So, dear Sister, was it worth it? How's the restaurant business? People are just dying to buy houses in South Florida now.
Your real sister always thought, "If my sister needed a kidney, I have one for her- a much healthier one than she could possibly have."
In fact, in case if you do need a kidney during the COVID pandemic, it's still yours, for free.Because I love our mother and I have tried my whole life to love you, and our brute of a father. I thought I would publish this so a first-degree blood relative of yours could be located in case you are unconscious. Your underlying risks are high.
But, despite our tears of regret, this is still a time for Lies to be Rectified, for True Stories. It is the Age of Reparations on all fronts where injustice calls; injustices maintained threaten the integrity of our country and its ability to survive. If you are not seeing this by now, we've got trouble in River City.
You know well Leonce Picot beat and tormented your precious mother to a pulp and abandoned the three of us in poverty. You, me, and Katherine- no furniture, no identity, just humiliation. Because your father had a raging hate from his childhood, for his half-sister, he gave it to you for your sister. Then you gave it to your own little daughters for them to share. You picked up Leonce's philandering and wore it like a hat with a feather with no thought of damaging your children the way we had been damaged. Adding Carolyn Guerard to the mix simply fueled the simmering greed and lust in the three of you, until you were thoroughly corrupted. How did that work out for you? Better than if Kay had been put in her proper place?
Laura Picot Sayles has been a bad girl. She hung around with bad boys for too long, the worst being her father who she could not wait to dethrone.
Laura will smile at you with her dimples and lovely brown eyes and accommodate you to the hilt just as easily as she can drive a dagger into your soul, without compunction. She has woeful many victims in her wake which she trampled under the Daddy umbrella. I don't blame her as much as I blame Leonce who destroyed her heritage and got hold of her and converted her to hedonism at 17 years of age, with the help of her step-mother. Leonce and Carolyn freely admitted at the five star dining table they had, in Laura, "Created a Monster." Leonce and Carolyn Picot should have been charged with Contributing to the Deliquency of a Traumatized Minor.
They should have been charged with theft of Kay's few sticks of furniture her mother had bought her, which they re-upholstered for their mansion put on proud display to smear her suicide in my face when I returned home. The Picots needed Kay out of the way, and I was the only witness to the Truth. To keep me quiet I was threatened with abandonment as well, in the middle of a prodigious college career. Since Kay was gone, Leonce knew he didn't have to help me through college either.
And you, 17 year old Laura Picot Sayles, with your own Idlewyld Suite, cocktail rings, four times the wardrobe and your Rollins binge drinking degree sneered- sneered at my fingernails, sneered at my big voice, and pointed out every despicable flaw of my embarassing, raggedy status to my father and step-mother. You gave me two bags of groceries for Christmas, I gave you sapphires, opals and aquamarines.
You complained and complained against me to become their daughter, for appearances, to make their marriage seem normal, and I was cast into the role of some anomalous sister who was crazy like her hush-hush mother, Katherine Kryder aka.
I was only useful as the nouvelle Picots' loyal company slave, landscaping their three glorious restaurants for pennies, husband devoted to serving Leonce at his beck and call for 20 years. They were enriched by our work, but Laura shut down the company, guided by an Ohio insurance tycoon- threw us on the street, took our car, took our health insurance, took our house. All so that the FAKE Picot family could continue to live in the style to which they were addicted.
That's the restaurant business!
Now you can sneer at me living inside my cardboard box. You won, Laura! I'd rather live in Shantytown than sell my soul to a flute of champagne.
Laura Picot Sayles is the antithesis of a Kryder Realtor. She is not a community builder, but a destroyer of families. She made her sister homeless in the middle of a pandemic crisis. So raise another glass! In any deal, her only concern is her own pocketbook. Everything else is "water under the bridge." It is all right to take down your own mother and sister and nephew for the sake of owning a restaurant. Actually, defrauding her sister to homelessness in the middle of an International Public Health Crisis is the type of planning Laura does well.
What she has to say about the Kryders is, "What do I care about a bunch of dead people?"
"Restaurants of Yesteryear"
Kay's New Book
7/23/2020
Kryder and Disler kin in and around Allen, DeKalb, Blackford, and Adams county, Indiana, anyone who benefits from Clarence and Minnie Kryder's sacrifices to build Fort Wayne and to organize private farming against predatory banking, should recognize the power walking the earth now as each enterprise which forged and lost documents to strip their descendants is paying exponentially- much more than if they had just been straight lawyers, judges, and bankers as they were supposed to have been in the Happy Days of 1950. If only they had followed the laws of inheritance and acted as the custodians they really were.
It is the bare bones truth of the restaurant business, the bottom line, that it suicide-murdered Frank Kryder's daughter in 1972 as Disney World opened in Orlando while Lincoln Financial Corporation launched its ship of doom into our future.
And Grabill bank folks know it. This is The North American Dream Line.
The Lincoln Trust 1910-1975 was aggressively focused on the mingling of family businesses in banking, insurance, clothing, shoes, theatres, grocery stores, cash amusements, restaurants, hardware stores, manufacturing, agriculture, hauling, gravel pits, oil and coal, to name some. Everything which once existed as more compartmentalized private business is now a merger of American families toiling for the land of the free as far back as The Revolution, many of its heirs wiped out deliberately and given over to strangers. Had they kept their family money, would there be more patriots of a different sort now wielding their power?
This has been systematically accomplished by corporate and patent lawyers in concert with the estate business, to mobster-bully individuals into giving up their rights and full interest to favor a larger enterprise under a stronger family. It continues to happen and will get worse if it is not stopped- a number of copy-cats and upstarts are trying their own little lurches on the side. It has always been a similar case with performing artists- none of them have ever been paid their due because royalties are a mingled trust they don't see.
In 1950 America believed it was nearing the end of infectious disease, with the success of Alexander Fleming's penicillin. Medical doctors were the pillars of American respect and success. In 1960 Dr. Fleming himself expressed worries about future microbial resistance and super-infections, but by this time the 1960 generation doctors were being lent Lincoln funds all over Florida, and likely elsewhere, maybe unaware. This was a temporary ruse until lawyers could yank away doctor income and prestige and become the upper class. The doctor has to be owned by the insurance fund now, and this is accomplished by lawyers who have gained much greater wealth and all the most important realty.
For instance, how frequently do we find a medical doctor suing a lawyer?
There are new things to think about now, such as Wyeth Boats=Pfizer=General Dynamics=The Carlyle Group. Isn't this parallel with Eli Lilly=Sandoz=LSD=CIA?
The hallmark of The Lincoln network is its capacity to have come out of every American period of loss and devastation smelling like roses, since the beginning of human troubles. Their banks and organizations always move in and pick up the pieces when individual enterprise is losing or ravaged. The above-listed mergers are in the Kryder estate chronicles, it's just the facts.
We wonder, why is there now a shortage of coins in circulation during a sanitary "economic shut-down" for the sake of public health?
If it is a metal box, such as a freight car, van, refrigerator, washer, mobile home, or coin-collecting vending machine, it evolved from things in Allen County, of the foundry of Judge Samuel Hanna and Mr. Bass, from things continuously bankrupting the State of Indiana, its canal and railroad projects, farmers, natives, and settlers since the 1834 organization of Allen County. With McCulloch and Robert Fleming and the Bonds, there was sufficient Washington, DC insiderism for contracting and loose funds to become firmly established, remembering as Indian Agent John Tipton wrote George Washington, "Allen County will never be safe for families, too far from the Arm of the Federal Law."
There, aggressive outposts for giants like Aetna, Bank of America and The Northwest Bancorporation could work oodles of schemes amidst the country folk, under many aliases which two generations at least have known only under other company or bank names.
So what about those scarce coins, currently unavailable to make change? Aren't so many of us sorting through our change now to buy that which is not bread?
Through Lincoln Trust, as highways and interstates were built across the country, there were designated gasoline brands and restaurants of a close knit nature placed at the fuel stops. Now we see clusters of the same brands located at Exits, easement lands on lengthy leases, owned by the Trust . The Trust organized vending machines and coin amusements at Lincoln Trust locations nationally and as well owned the items that stocked the machines.This was all accomplished by using their client families as a shield against regulation.
Then they lost the cigarette machine. There's not much phone box coin anymore either.
Still, why should more coins be minted when up till recently coins have been going into vending machines on a regular basis for Pepsi and things? Where did this circulation go? What happened to the coins already in the machines, these machines being the only modern use for coins?
No casino, no restaurant, no bar.
No Minnie, No Disney
6/26/2020
No booze for youse in Venice Nokomis.
You're Stepping on My
Mask and Dagger
5/21/2020

Lincolneers Respond to WWI and Flu Epidemic Following German American National Bank Name Change

If you think they didn't mean it, think again. Think of Hugh McCulloch, Father of American Banking, after revising the function of the Secret Service in 1865, to divert scrutiny of the currency, returning to Fort Wayne National Bank from Lincoln's Treasury Cabinet to join the most unsung band of Indian-gyppers in our history. Why Allen County, Indiana? Because that is where Little Turtle died. Contrary to several accounts, Little Turtle was in possession of the most massive personal estate of all Native Chiefs in the country, the value of 16.3 million acres in Illinois, Indiana, Ohio, and Michigan with the most crucial active portages and routes for the fur trade and transporting the nation's finest limestone and timber for building. The Great White Father was his BFF.
WHO's on First
4/25/2020
Contact Tracing, Allen County, Indiana
Abbott Laboratories, Inc. as formed in Illinois in The Great Depression, incorporated in Indiana the same day as did The Kryder Company, Inc., 12/30/1932. As an estate contact tracer, and biologist, these last 25 years, I have never found an entity simultaneously incorporated in Indiana, or elsewhere, coincident with the signing of the Articles of the Kryder Company, Inc. The State of Indiana corporation accession numbers of Kryder and Abbott have an explicit relationship to each other and to First and Tri-State Corporation in Indiana, the big one which sort of ducked out of the Depression. The 1927 Fort Wayne Red Book lists three secret service agencies in Fort Wayne. One was named Abbott. It also lists Puritan Engraving with the same phone number as The Kryder Company.
The entity LabCorp, a Delaware Corporation, was founded in 1978, the year of the Disney, Soybean, Fleming, Fort Wayne SHAMROCK fund for mingling private family capital. That was the year tomato prices were "fixed" in Florida, leading to 21st Century slavery in the everglades tomato fields that supply fast food chains.
In Indiana, LabCorp entered Indiana Records on 4/18/2018, the finally accepted death date of David R. Edgerton, Burger King co-founder, whose final business was entangled with Leonce Picot, Katherine Kryder's ex-husband, who then died several months later.
4/18/2018 Burger King Dave Edgerton d., ( his first death date was reported to be 4/3/2018)
LABCORP INDIANA, INC. Business ID: 201910111351132 Entity Type: Foreign For-Profit Corporation Business Status: Active Creation Date: 10/11/2019 Inactive Date: Principal Office Address: 531 S SPRING ST, BURLINGTON, NC, 27215 - 5866, USA

*Original Formation Date: 04/18/2018
Until October through December of 2019, LabCorp was a menial lab in South Florida- concerned with drug and paternity testing, to which was added AHCA patients who had no choice of labs for bloodwork.
Suddenly, begining October 2019, LabCorp employee and staffing solutions companies filed a slew of entities in Florida, as well as in many states like California, Colorado, all in the last quarter of 2019.
The Lincoln National Bank and Trust was the German American National Bank (Berghoff Beer) in 1905.
In 1905, Barbara von Krupp and spouse came to tour the steel yards of Birmingham, AL and Gary, IN.
In 1905 the Queen of Sweden declared The Shamrock to be her sacred flower.
In 1905 fka Hoffmann-La Roche, ABBOTT arrived from Switzerland to America to intensify industrial production of medicine.
Wherefore, coincidences in the Kryder Estate are there because Frank Kryder is living and mingled with the Linkin' Trust brands, co-brands, cross-brands, and hybrid enterprises of those who seem to know what's going on way ahead of the country folk, though on everyone else's buck. Through famine, war, and plague, it's these institutions which always save us, coming out smelling like roses. For that, we pay their price.
Patent Law controls the curve of epidemic vaccines. The world was plagued with polio for years as Eli Lilly wrangled for sacred Rhesus monkeys. Only Eli Lilly would be given a patent. Only Eli Lilly could be entrusted with Sandoz's LSD for CIA purposes. Only through Indiana trustees was Eli's niece, his only heir, kept in squalor while her staff traveled the world first class. To think we never needed the monkeys after all.
From browsing Secretary of States' Corporation Records, it looks like in numerous states of the United States, LabCorp organized their employee solutions, employee logistics, and hiring solutions for many many labs out there beginning in October 2019, hired a new CEO 11/1/2019 ( 11/1 dates are very important movers and shakers).
LabCorp Indiana incorporated there in 2019, but from an original entity created 4/18/2018, the second time the Burger King died.
The dead shall rise.
#freeminnienow.
*
Goodbye, Mr. Disney!
4/2/2020
"Proverbs, Proverbs, they're so true.
Proverbs tell us what to do."
A Pack of Camels Runs Through It
New Hero Claims Easter Day
3/27/2020
When Katherine Kryder was born May 25, 1931 she at once was consigned a short Lincoln Life for being Frank Kryder's second daughter in a third marriage. Who helped her right into a suicidal, if not murderous grave more than famous Restaurateur Leonce Picot, Esquire Liar, Thomas M. Moorhead, Glenn W. Bordner, Baker & Daniels & Shoaff, Barrett & McNagny, Beers, Mallers, Backs, and Salin, K.W. Maxfield of counsel, plus Helmke, Beams, Boyer and Wagner? Walter P. Helmke had the nerve to use "Summit Medical Supply, Inc." in Florida to screen the Kryder government backed mortgage securities during the Anthony Wayne Bank into Summit into Peoples Trust and Savings into National Bank of Detroit consolidation.
Who gets the big merger through now? Raytheon- just like Fegeral Dynamics escaped a Boeing claim federal investigation, stalling it ten years past anyone's memory due to the Kennedy Assassination. JFK. Justice For Katherine.
My enemy's invisible enemy is My Invisible Friend.
All the Kryder's securities were railroad gold mortgage and government-backed securities guaranteed to the purchasers, Clarence Frank and Minnie V. Kryder. It is recorded in Fort Wayne, Louisville, and Indianapolis. So where have they been all this time? They weren't cashed out to the Kryders. taxpayer numbers. ALL the mortgages of Kryder's Additions, 1,2,3, Fairfield Terrace Sec. A. and Lots and Lots of Sec B., Waynedale Gardens Original Plat, Waynedale Gardens Sec. Add and 3rd. Ext. misplaced by their trustees and estate lawyers?
Established forensically as a virtual EMPIRE in realty, which Clarence Frank and Minnie V. Kryder put into Trust in 1943, with the change of the Fort Wayne Morris Plan Company to Anthony Wayne Bank, a state chartered bank, it was drafted in Superior Court specifically per stirpes, for their lineal descendants Rosemary Kryder Bond, AND Katherine Ann Kryder and then, consequently, her two daughters, minors at Katherine's death.
Katherine was left battered and destitute by Leonce Picot, of Monterey and Nob Hill folly, but a pillar of the American Restaurant and Bar Association. He never missed a trip for the annual meeting in New York City. I never had a secure moment in my life. Ever. In high school we had no furniture except our beds. Leonce would not buy me a winter coat for college in Raleigh, NC. Kay was dying, dissolving in tears literally- I had no idea what was happening and no one ever cared to tell me or get me counselling. No one gave a hoot that the Smart Money maintained me in a position of talent for cheap.
That the restaurants, bars, and race tracks have not been involved in money laundering in Florida for many a decade would be turning a blind eye. There are all levels to be serviced, from cash for food stamp trade all the way up to the Bank of Credit and Commerce International in Miami, in the "Good Years." Restaurants and bars have been the misery of my life- what the business did to Kay, it did to me, along with Berry predators. The restaurant and bar and liquor business destroyed my family. It destroyed every family day of my youth, and in time morally corrupted my father and sister.
But we're all together aren't we? Sure, for now. In the half-century since I lost my Mother Katherine Kryder, and before that, I lived under threat and peril of a brutal restaurateur and a lying bunch of trust attorneys. They already took my life, my career, my potential with terrorism. Has anyone listened this last twenty-five years? I have ALWAYS lived two paychecks behind two paychecks. I have put on a happy face for forty years over the top of major depressive disorder, anxiety, and panic. I fight waves of melancholic suicide as a matter of routine. I am not melancholy for goods, but for my Ma.
None of this is by any fault of my own, but because of lawyers. Elsewise, I wouldn't have been downtrodden since my innocent l'il childhood.

My Plea is all over this website. As if fire, wind, and flood aren't enough embellishment for ye vintners and topers.
FREE MINNIE NOW Berry Street! Do you want to see in the flesh just how much Katherine is loved in heaven and earth?
"'comin' for to carry me home."
Read about the Shang Dynasty if you want to get Chinese about it,
Clarence Frank Kryder, Sr. Walks the Earth
Because...in LEO the Cross Eyed-Lyin'
3/17/2020
Listen up Boeing, whose CEO in 1983 had the original copy of Chief Richardville's Will in his personal possession in Seattle, WA, let us turn our eyes to you and youse of The Old National Scheme leading us to 1933 again. Today they are talking "bank holiday," and though I wasn't born to live it before, believe me I have lived it through the eyes of The Kryder Company, Inc. and the banks, lawyers, and trust companies of Fort Wayne's towers to the sun for the last 25 years. I have the entire scrapbook.
The wrath comes upon the whole world now, for what was done against the Will of the Righteous. For the stubborness and greed decaying to rape and murder, men of the law became lawless and justice stumbled.
Frank Kryder, Sr.'s great-grand-daughter is under a Sheriff's Writ of possession for refusing to give any more rent to drug dealers and neighborhood destroyers. The Judgment Day was 3/11/2020. She takes the writing on the Allen County Courthouse pediment marble seriously-
"The hope of all who suffer,
the dread of all who wrong."
Allied Van Lines will move her to a location for $5000.00. But how will she go through a re-leasing, re-settling for the fourth time in five years- who wants to show houses? I'm not telling my story anymore. I have lived waiting for the Will of God. If only Frank Sr.'s Will had not been so unconscionably ripped to shreds and shared out amongst the sharks, I would not have this complaint. I would have not been praying the prayers of a Wesleyan for Deliverance these twenty-five years. We have been patient with all the trustees (self-appointed), attorneys, while living like slaves to criminals who have mastered us.
The big concern amongst Pharoahites is the DJI, not the human condition they have created with diamonds, gold, oil.
We have read it. It is the Promise. The Kingdom of the Enemy is destroyed in a day. The only thing they have now is Big Pharm and takeout franchises plus government contracts to sustain an underwater empire, with debts unextollable. Countries will need to call in their loans.
As Frederick Tourkow, attorney, told me in Fort Wayne that if I pursued the Kryder Estate,
"Lives will be ruined, careers will be destroyed."
That is what Mr. Tourkow said, for those who remember him.
Nobody thought about how my heart, life and career had been ruined by their tricks, even corrupting my father behind Katherine's back, as an abusive ex-husband . How little it would have taken to have been forthright with Frank Kryder's estate in 1993 instead of sending it to Panama. I would have been able to have my little greenhouse, selling plants at the flea market, and a chance at happiness.
How they sneered at me, so powerless aganst their fortress of wealth, so small and meek.
Now they are cut off at the knees. Because I learned through extensive study and walking in the shoes of great-grandfather Clarence Frank Kryder, a man who was sober and kept his head throughout three world wars, the Great Depression, constantly fighting financial attacks on farmers, I learned that He Walked upon earth in the Past, now He is back.
So enjoy, your Berry Street boo-boo, Shoaff, Barrett, Bond, and Ewing, with your Disney empire, see what it is like to be stricken like the simple folks are, every second of every day. Because you lied, and are still lying. You lied in 1933, 1963 and in 1993.
Your Invisible Enemy has come and you are powerless to do anything but watch your world ebb away, bit, by bit, or chunk by chunk. At least I can die at peace knowing even you can't fool Mother Nature, or Frank.
Infant Kryder d. 1918, Allen County
3/16/2020
Frank, Jr.'s first wife was Edith Ward Long, of the the Ward and Pixley (grocery) association in Fort Wayne. Pixley was an early investor in Florida, dabbling winters away in Lakeland, where Publix is headquartered today after a miraculous winning out over at least ten food chain stores which were set to compete in Florida in the 1950's. Though Lakeland is another story-
Grandfather Frank Kryder is hard to follow in the sense his four mariages and three divorces were all in any county but Allen. This what one did then to not be scrutinized through public records, but he did make it a point to die in Allen, the county of John Kyder III and his lineal descendants since the early 1800's, the county where he and his father ran a real estate development and insurance business for almost 50 years.
Frank, Jr. and Edith built a new home in the Harrison Hill subdivision on Cornell Circle. Their first baby came thereafter, but died very soon in the Spanish flu epidemic. This information is very difficult to find since Frank and Edith's marriage was recorded in another county. Rosemary Kryder Bond did not believe she had a half-brother who did not survive, when I tried to tell her. I doubt Katherine and Rebecca ever knew either. Likely this caused the wounded Kryder and Long marriage to crumble, for Frank Jr. then married Rosa M. Johnson, his second wife, who gave birth to Rosemary in 1924.
This Spanish flu, which spread over the entire planet, killed more American soldiers after World War I than did the War. Viruses have been an ambushing enemy throughout our medical evolution for which the people in charge of the world the last 200 years should be held responsible.
How does an invisible parasite spread across the world so quickly? We are about to see. While we are living out the current spectacle, don't neglect considering the other definitions of "virus," which also qualify as non-life forms:
("In the Beginning was the Word." Literal sense proves this.)
Virus
[1. a harmful or corrupting influence. "the virus of cruelty that is latent in all human beings"
2. a piece of code which is capable of copying itself and typically has a detrimental effect, such as corrupting the system or destroying data.]
Literally, early accounting code, just like a gene- required four building blocks. Banking numbers of yore corrupted our banking system with a code that identify certain entities in a mutual association which are meant not to be linked or seen.
Example, Allen Hamilton's box of disenfranchised Indian Deeds had a four-digit Number which became the same FDIC Certificate Number for Norwest, which much later absorbed Lincoln National Bank, after the generations would not know the origin and meaning of things.
It was 1972, the year of Katherine's death that "viral" became associated with computers, the thing the 1911 American Bankers Association did not forsee. Being able to match code on a grid of cities spread across the country for the convenience of the Federal Reserve, while the country folk don't see is the secret. It's not even a complicated code- nor is that of DNA, -ATCG, yet out of four bulding blocks with it we get a Homo sapiens.
Just think of Wells Fargo and Bank of America as the two coiled strands of a DNA alpha-helix. Based on a bonded four building block system, how do you corrupt it? How does it become a virus?
Answer: It replicates strands of itself, like the last four digits of Fred Shoaff III's Florida R.O.I.C. taxpayer i.d. is a replicate of Walt Disney World tax i.d , -2883, both entities residing in Florida. The four building blocks are in tax payer numbers, FDIC Certificate numbers, ABA Numerical System and phone numbers. It started up with telephone wires just prior to 1927, evolved a system, and now it has generated a virus.
Is it another way of saying double books? Yes, it's a double strand, but don't forget it is coiled upon itself too. The relationship of the four block numbers of one Bond of a strand of Bank DNA, (1) taxpayer number (2) FDIC number (3) Fed Res id number, and (4) phone number are everything needed to shield and operate a replication in the open without red-flagging.
It's a Lord's numbers game, not unlike Mai-Kai Molokai Liar's Poker, born in the London Counting Houses of Fleming, with violet ink in elegant ledgers. It's called "Keeping Ahead," so as to never lose.
When at their very highest, now see how their ventures wither in a day, everywhere. Ventures built on the necessity of a huge cash intake which has been hedge-funded already. Who will be damaged most? Those who trusted in the security of the employer, or banker. Who or what can damage me more?
Ironically, the body count will be much higher in the silos of the wicked this round. Most of us will not die, but the cheaters stacked up with loans against future receipts will die of no daily cash. The system could collapse with just thirty days of no restaurants, bars, casinos, major league events, or travel. Microbiologically, I don't see how getting takeout limits exposure, especially to the food handlers. America cannot function without drive-through food service. How will money launderers deposit money if their enterprises cannot justify cash flow?
For the peasants, life will go on pretty much the same as ever. We are used to living everyday, scrambling to avoid penalties, re-connect charges, pawn shop interest and late fees. We don't partake of any of the affected economy. We buy cars for cash and drive them into the ground. We don't have mortgages or credit. We don't eat out or travel, in fact, all this incubation period and the years before we've hardly left the house. What more can I say? We are used to worrying for days with no cash in the forseeable future, every deal going up in smoke, little penny-ante deals.
Where Do We Go From Here?
3/14/2020
The Allied estimator is scheduled and I leave in 10 days, but I don't know where I'm going. I still don't have a house, not even a train car. The Kryder Company orphaint so longs to leave Florida and the state of her lifelong sorrow. Oh Gramps, how did I end up a renter my whole life? Why wasn't I born in Indiana? I wanted to live on a farm.
I don't mind paying a nice person rent money. But there aren't any left here.
Who will give me sanctuary? I want to live in a meadow or the woods, where the people are friendly and the houses have shingles. I couldn't be more at odds with my surroundings, with what I see everyday, what is valued and important here. Gone with the Town is my story. I'd love to leave the Gold Coast and make way for someone who would enjoy it here.
I don't want no
Seminole Casino
boats or rum.
Lord, no!
After where I've been.
I don't want no
South Beach Cappucino
reggae drum.
Lord, oh
It makes me feel so mean.
I was once quite droll, they said, when I was a child and young lady, finding pleasure in waiting for the right moment in a serious university class to surprise the professor with something so funny he couldn't be mad or feel interrupted. We are so hungry to laugh and laugh! But hollow laughter makes a group feel hypocritical. Laughing universally because something is really universally funny can turn a room of people into friends, or at least more kindly for a while.
By 1990, nothing was funny. The last really good laughing spell I can remember was in the theater, "The Gods Must Be Crazy." I was doubled over and falling out of my seat laughing at that movie. But I lost my love of wanting to laugh. A few years ago, I watched the movie again without much response.
I really don't think things are funny anymore, or these haven't been times we should have been laughing until more serious matters were settled, instead of ignored. Therefore, what hasn't been settled is what has taken away my sense of humor. That was my defense from early childhood. The Smothers Brothers, Carol Burnett, Lily Tomlin and Roger Miller were the wittiest people I ever heard.
Laughing is not relevant anymore.
I have gone to sorting reality from what is a glamorized Hollywood Manufactured Life Choice, or HMLC.
Kay wouldn't allow me to see "Bonnie and Clyde" at 13. Other of her critical or age-appropriate screenings included "Come Back Little Sheba," "Whatever Happened to Baby Jane?" and "Valley of the Dolls." "Peyton Place" and most television after 10:00 PM was not allowed. Those stand out most as life-things all my friends were privvy to, but I was not allowed to see. However, Frank Kryder's daughter marched to the junior high school to vigorously defend my right to turn in "Catcher in the Rye" for a grade 8 book report.
She died in 1972 and up through "The Gods Must Be Crazy" (1980) I could still get a laughing bellyache. Gradually I didn't care if I laughed anymore. My silly shell had been breached by the number of things in the world which are not only not funny, but sombre conditions and tragedy. This is 2020.
The roots of Hollywood are starting to show. "The Wizard of Oz," a Fleming Production, was in reality not so sweet and innocent behind the set. But kids used to think it was magic, like the Magic Kingdom, and Wizards and Potters and Spells. Finally they see it is only magic if you can afford it. How far is professional trickery and cheating from using magic to get what you want, which is Cinderella's Castle?
Entertainment and Amusement Enterprise was an important nationwide family-owned conglomeration in the Lincoln Trust (1910-1975). This covers everything from humble carnivals, circuses, vending machines, highway franchises and vending machines, Disney places, chain stores, bars, movie theaters, concerts, theaters, restaurants, anything which takes in daily cash receipts. In 2020 we have a national House of New Orleans mentality.
For many, the Lottery is their biggest hope.
Haven't we read and heard where it all leads? Why does a working girl think she has saved $700 buying one pair of shoes on Posh Mart?
70 years ago, Fort Wayne, Indiana was America's Happiest City. Is it still that way?
I would like to live 25 minutes drive from America's Happiest City, wherever that is.Where will I pass the Application Test?
Who Will Survive, North American or Allied Van Lines?
3/12/2020
This is an intriguing question for transportationeers as the Dow goes deep sea diving, because franchisees for competing organizations were sold by the higher -ops as early as 1950, as far as I can document. There will come a time when there won't be room for both so one company will be allowed to waste outwardly as two become one, and one will have stock prices jump because a merger took place escaping the scrutiny of federal agencies. Because who knows that the Operators own both companies and control both with so much missing money, per se. This is what makes Fort Wayne a gold mine of American History, yet to be seen. From the Canal Lands sales and illegal disenfranchisement of natives to the merger of Fort Wayne Bank into National City Bank into PNC is the deepest gold vein of who is who and what is what- who really manipulated the growth of America, its industry, agriculture, war and transportation on land in air and sea.
Years ago, I'd have never been interested in those things, but the last 25 years I have pieced together the untold, but written, and in puzzling cases officially recorded missing pieces, widely accepted falsehoods along with Fort Wayne bank and trust and Morris Plan organization history, alongside the recorded Documents of The Kryder Company, Inc. etal.When you focus research for twenty-five years, you will end up with answers. The Kryder Estate research was finding everything to solve white collar cold cases up to this day. But it is not computerized data. It is slow, methodical, and tedious hand work that enforcement agencies can't possibly connect, because it was all planned by lawyers, senators, and bank examiners. It is needed information but perps have always rushed the people on to the next thing so we wouldn't have time to solve some of America's crimes, and they were always ahead of the game because they made the game. It's white collar perps who need scrutinizing.
How does one interest the FBI and America's Financial Crime support teams with a stack of missing facts beginning in 1834, purported to define the very root organization of organized crime? Anything over ten years old now is useless. The future is being created for us from the root organization of Fort Wayne National Bank #11, fka First State Bank, Fort Wayne Branch.
Without this history, no one understands the Federal Reserve related to the Dissolution of The Standard Oil Trust and sale of Florida East Coast Railway stock by Flagler in 1911. Forget about the slain Presidents- why did it happen? The more time that passes, these things which were wrought upon our American ancestors and us, by design, will be too complex to connect. President Kennedy is a huge scar, inflicted upon we kids everywhere, right at Thanksgiving. It's not my holiday anymore.
Is it amusing that the term "Movers and Shakers" was once a catch phrase for people building up the smart money when all along Frank's cousin Ken Maxfield was settin' right out there on Highway 70 putting together a transportation conglomerate with the country's best transportation lawyers in the Fort Wayne National Bank Building who then resided in Fort Wayne?
The Orange Maxfields, and the Frank Kryders were residents of Grabill, and Ken's father was president of Grabill Bank. When I began the Kryder Estate research in 1993, according to FDIC figures, that bank in a town you hardly know you've been through it before you're gone, was absolutely stuffed to the gills with money. In an analysis, Grabill Bank made no sense without knowing about North American Properties, Inc. securities issued upon the death of Frank Kryder, Sr. and that Allied Van Lines was first an insurance company, and that all Frank Kryder and Minnie V. Kryder's estates went dark just before Maxfield sold North American Van Lines to Pepsico in 1968. It was sneakily done, especially since the corporate records of 1963 Navpac, Inc. (Maxfield) were lost by the Secretary of State though it was incorporated the day Melvin A. Azar, Fort Wayne Tax Assessor signed off on Minnie's estate paying $40 in taxes and Thomas Moorhead, Fort Wayne Bank Building, then closed the estate. Is this Azar related to our Congressional Azars? Navpac was a way to conglomerate without going through the required hoops before the Pepsico stock shares trade in 1968.
I had some terrific conversations with a Fort Waynian about my age who had many memories of taking marble to a mysterious eccentric's penthouse apartment when the bank was torn down. So I asked of him (1995),
"What's up with that Grabill Bank?"
Instantly he understood the question- he said, "Well, most people say it is the money of the Amish."
Voila! Movers and Shakers.
I have been noticing fewer North American trucks in Florida than were rolling around in the 1980's, and the trucks now need paint. So do the High-Ops Union Pacific railroad cars. Why do we all have the constant eyesore of gang art and rust trailing through our cities we would like to beautify? Because Transportation is Everything. Transtar is Transportation. Who controls the roads controls all prices. And this began with Indians and Canadian fur traders fighting for control of important portages in and around Allen County (not yet incorporated) to transport furs to Canada. Your Barretts were the traders who used unscrupulous opportunists (in archives- The Ewing Brothers, Jesse Williams and Allen Hamilton ) who would risk defying government law for the Bonds and McCullochs, the Fort Wayne Branch bankers who gained inside information in the U.S. Treasury of Lincoln (Abraham, not National).
Their descendants are our Masters, here in the can't get anywhere class of Americans, and the network still operates. But it can't be proven without the missing facts and figures and the history of Allen County 1834- does not seem to have interested anyone much, other than H.H. Peckham, the historian who lived in Fort Wayne who sold Lot 209 Avondale to Frank Kryder. Peckham's father was an early resident of Fort Wayne and owned Lot 209 first. This Lot belonged to Frank H. Kryder, Trustee, confirmed in Superior court when Frank's father died in 1950. Therefore there were two longtime owners, Lot 209 Avondale father transfer to son, then Frank H. Kryder then pouf!
Because lawyers destroyed Abstract of Titles in real estate with title insurance, many of us will never have access to a complete history. The cost of doing that now for just one lot in Kryder's Addition which disappeared in the chain, ending up in Security Pacific National, Tr in California, was quoted to my attorney by Three Rivers Title is $14,000. The Kryder Company has hundreds of lots not accounted for in their estates, all liquidated in registered Federal Securities which were never redeemed in their lifetime or estates. Clarence and Minnie lived on their tax free interest only. Clarence Frank Kryder was a miser indeed, but the banker and the farmer will never be friends. That was a major battle in Fort Wayne, when a few gentleman farmers from Blackford County, including Clarence Frank, were encouraged to invest in the Outlots (1922) of the town, and Waynedale, very close to historical Indian sites. This period commenced the DuPont and Ball mining of limestone from the Richardville Reserve, all work executed by small companies with initials. This is information you can find only in abstracts of title.
DuPont and Ball
Came to Florida
And wrecked it all.
A state was destroyed by the 1917 legislature, which insisted all the citizens pay a tax for the draining of the Everglades for big sugar (rum). Ball and Barnett (Bank of America) were the primary bankers in Florida when there was no one else to pick up the pieces of the Crash (1930) and the Florida Est Coast Railway Bankruptcy (settled 1970). Interestingly, our Indiana Ball of Muncie purchased a three billion dollar railroad empire for $350,000 (1930). He was questioned by a senate commitee, acted like an unschooled country boy, and th matter was dropped. The impact of that has created our present financial condition, for better or for worse.
There is no doubt these bankers fueled the Land Boom in Florida and guided the environmental development of the state precariously and unwisely. They let pioneers come in and develop wild land, then the bankers ended up with it. Decisions were made unilaterally which affect this generation now. There is no "beach" in Palm Beach. The sea is up to the wall. We in the coastal preservation field call this condition "Galveston." Because of these bankers we have a threatened water supply and sea level rise. We have sinkholes and developers have blasted into the aquifer to create "water front development" or golf courses. They pushed for the Intracoastal Waterway and own all the easement lands around bridges and railroad tracks. This is 99-yr lease land.
My student loans were all serviced through Indianapolis.
Along with the chroniclers of Allen County thoughout its bankruptcies, Depression, labor strikes, and the wars, we have to acknowledge the quiet heroism of librarians everywhere- souls who are motivated to preserve, not burn records. If I lived in Allen, I'd be at the Fred Reynolds Library 15 hours a week. I have to leave time for the Recorder's Office and the office where the public records of old surveys and plats are kept with names on land parcels. Once you grab onto the right thread you will amazed at what you learn that suddenly makes sense of something you never understood.
Allied's Vans are detailed daily. This is a symbol of power.
I needed a distance moving quote which is offered instantly on North American Van Lines or Allied Van Lines websites. Of course you do not really get an estimate, or guestimate. You leave your information and an agent will contact you shortly. Of course a job can't be estimated without seeing it. But Allied won the race. I did not hear from a North American Agent. What is it with this North American Exploitation Company and L'l Michele Bell ? I can't even get a quote?
Cousin Richard Bond, don't you think it would be so noble to "comp" this move for the suffering daughter of your mother's half-sister? Rosemary Kryder Bond was Katherine Kryder's half-sister. Katherine was lurched big time. I don't have to pay for filing my civil lawsuits because I am considered indigent.
I became a marine scientist to work on coastal restoration, to prevent Galveston, to remediate damaged lands for us all. But there is no coastal restoration here available because DuPont and Ball and Barnett in 1917 insured I would have no career as well as no inheritance such as Rosemary Kryder Bond received.. I can't even convince people to use native plants, thanks to North American Properties, Inc. They and Barnett decided who was going to develop the choice parts of the county first. They created "The Venice of America" by gouging little smelly canals which turned into salt water intrusion. Thanks to DuPont and Ball, I can't visit Everglades National Park. It's not the invasive giant pythons that disturb me as much as the changes in the composition of plant life due to a disrupted ecology. The Everglades is gone, and the beach- until the Big Blow comes. That is the hurricane we old timers talk about. The Big Blow hasn't come yet, which inceases the probability of direct hits on the Miami islands, the Everglades, and Palm Beach. The Big Blow is the only cure for the rape of Florida by greedy idle rich men who had nothing to do during the Depression so they came to Florida and built their little cities and flamingo gardens for fun.
Katherine should not have been robbed and it wasn't the intention of the senior Kryders or her father, Frank. But Rosemary married the old First State Fort Wayne National, Old National, First National , Old-First-National, (Tri-State) Fort Wayne National National City Bank. So the deck was stacked against Katherine, who killed herself, and me, an indigent botanist with a straight A average, a classically trained singer and dancer, wasting way with never a home to call my own. I think the scales are tipped too heavily in the Barrett Barnett Bond faction against Frank Kryder's two daughters who were lied to and whose trust was violated by America's Best Lawyers.
I am so sad about the whole situation and have lived broken-hearted since 1972. Katherine's suicide and the brutality of her husband, my father, Leonce Picot, PLUS the Kennedy assassination, and the condition of the planet- all that makes me panicked and indigent, all goes back to Fort Wayne, Indiana and The Standard Building, 215 Berry Street. How I wish I could go there and work in Frank Sr.'s office, designing the landscape for the beautiful city that was once planned. This is what happens to the disenfranchised. And so I conclude that the previous Kingdom was entrusted with the bounty of America with the organization of government, yet too many could not resist the benefits of being in the agency which knows where the minerals are, or being in the Treasury Department, or U.S. Senate, and they helped themselves to too much as the railoads were built, then the deck became stacked. This is the world designed by the greed. A privileged class decided not to share. They were not noble and created Gary, Indiana and Galveston. The DuPonts and Balls changed the chemistry of Florida in less than a century, with phosphate fertilizer. This will get worse and worse.We are not able to remediate this problem because of the golf courses here.
Christmas this year the city sewer pipes began their inevitable breakdown and the towns most glamorous neighborhoods were flooded with sewage. There were schooners floating in sludge and the problem is extending. Twenty years ago we were taught in Marine Pollution about the sewer pipes in my county. Scientists knew there was sewage going into the ocean and investigating underground determined the pipes of our water system will fail. They are all the work of NAP.
This is the world they made with the privilege of being Trustees of everything. What could be worse than drinking Pepsi in Los Angeles? Look at the addictions they have enslaved us with- "I need a drink" seems to be the remedy for celebrating or consolation. This is burned into our brains by Don Q.
"I need a drink."
That is a lie. No one needs a drink.
I need a home. Just a little one. It is ludicrous that I never had my own house. I have worked since I was 5 or 6 years old. How about a little trout farm in the mountains, Mr. Shoaff, Barrett, Bond, whichever generation ye belong in. That is the least you could do for the Fairfield Terrace, Waynedale,and Kryders Additions, for which my great grand-father took low-yield securities, so that those neighborhoods would be there for workers and returning soldiers and Fort Wayne could be called "America's Happiest City" in 1950. And which securities were deeded per stirpes and managed by all youse. In the process you left Katherine Kryder destitute and sacked her daughter's potential.
Everyone associated with the Kryder Company Realtors ended up secure if not very rich or in an important position in town, people who worked for the Kryders. Clarence and Minnie were frugal. As Hazel Gerardot said to me, "They lived good-not rich, but good."
I think this is very curious- Beams, Azar, Hedekin, Moorhead, Sheldon. Give me a break.
Allied or North American?
2020: The Lord of The Tri-State
It is eternity. By 1979 the highball glasses were gathering dust on bar bottom shelves because everything was now Napa, Napa, Napa. The Days of Baccarat and Berrys weighed heavily against the fortunes of Frank Kryder's grand-daughter, L'il Michele in Florida, whilst in Fort Wayne a certain lawyer delivered a certain Abstract of Title, dating from the sale of the Canal Lands, to another Fort Wayne lawyer, for correcting and signing.
Charles H. Halter was married to Blanche Edna Disler, Minnie V. Disler Kryder's niece. Even the Fort Wayne news historian Kevin Leininger should be able to plug into this relationship. Charles H. Halter was a well known lawyer at the time, and even more so conspicuous was the other lawyer, Walter P. Helmke, the Judas of the Frank Kryder descendants carrying the blood of several Tribes.
The thinking Fort Waynian must wonder, "What is so important in a relic Abstract of Title that Walter P. Helmke would have to sign off on in 1979?"
And if not, why not? Because inside the 1979 Abstract is the key to the City, the poorly understood part of it, all of it swept into the courthouse underground. Historically, the aggressive class always counts on the peasants not being able to keep up with them in the courts.
So then, with or without Frank Kryder, it cannot be unsaid that the pathetic fate of the Richardville Reserve is accepted in fictional historical form, devised by the student council. Nextly, the Fort Wayne news archive blackout from 1923-1980, with no other detailed accessible information, shields the pre-existence of a decrepit Fort Wayne Belle Epoque Society which fixed the cards to forever fall in its favor, always maintaining financial control via the McCulloch, Bond, and Fleming banking devises and government insiderism for keeping ahead of the Law. Farmers and Bankers were not friends. Though DuPonts, Balls, and Barnetts have always been thick as fleas, thanks to that good old Indiana limestone, and Florida turpentine and phosphate.
People in Florida think Lincoln Road was named after Abraham.
"Ah, sinful nation!"
Fictional history warps the perception of the first generation that hears it. I once thought the Great Depression started when the stock market crashed in 1929. People in New York jumped out of windows. There was a Dust Bowl, strikes, children dressed in rags. In today's world, what more do you need to know?
2019
We have come full circle now from Rums of Puerto Rico, 1959, to Leonce Picot RICO, one perfectly amortized cycle of life insurance and rairoad debentures. There is nothing higher than nature's laws. There is nothing like being born to live, observe and describe a cold case in the future. Now I can write the book my father hounded me all my adult life to write, once he wasn't around to read it.
I have survived as Methodist tea-total; the continuous study of and exposure to crime in families is a Major Depressant. You have to fight it, not become it. You can't blot it out or dull it down. This is a narrow path. No soy, no casino, no pop, no smoke, no booze, no opium, no suicide. Whaddayado? I take a lot of NAP.


"Those who betray a man's Trust are no better than common criminals." - The Lone Ranger
From Insta-Burgers to tomato slaves, Pepsi whoppers, shaky stakes, and rum and coke, never has 20th century family dysfunction, financial misconduct, and the generational curse been so relentlessly chronicled with the American history which drove us to the nut house than by Frank Kryder's grand-daughter, Princess Trustworthy.
(Laura Picot Sayles, please file yo' Daddy's Death Certificate in Broward County. His name was Leonce Picot and he died 2018, though you thought it would be best to exclude me, the literal witness to Leonce Picot's extreme cruelty and desertion of his wife Kay Picot aka Katherine Ann Kryder of Fort Wayne, of public record. He bled out her last six years buying up most of her worldly goods so she could pay her electric bill. Your mother killed herself in 1972. Are you really that cheap? It's your responsibility. Record it.)
Preface
Loren M. Berry Phone Book Interest Group Wanted- Go Ahead and Fund My Red Book
Kryder Real Estate chronicles many interesting details of early telephone companies, telephone numbers and telephone books. Phone numbers were used to identify the location of trust company safes in 1927. The Tri-State Trust Company safe was located at -5630, in Fort Wayne. In Fort Lauderdale, where we were growing up, where Katherine and Leonce always were, so was our phone -5630. Assets of First and Tri-State Corporation, including the bank, are one of the hidden mysteries of the Depression in Fort Wayne. (Comptroller's Order 344, 1930, Treasury Cause 3280).
How did Leonce L. Picot for years at -5630 end up embroiled with John Berry, Borchers Inurance, and the Burger King? Picot had nothing but a lease on his ex-wife's estate, and for that I witnessed aka Katherine Kryder stalked from 1960-1972, by a Fort Wayne army doctor, who had tested pyschoactive drugs and post-hypnotic suggestion while enlisted. Not to mention the trouble her ex-husband gave her as a garnish.
In 1963 I was stalked by an eighteen year old sex-offender who was also the same doctor's patient. Fortunately, there is a police case to prove it. I was with a friend when he tried to get us into his car when he had no pants on. Susie and I believed it was our civic duty to testify in court. I knew Katherine related it to her terrorizing late night calls, but of course I was scarcely old enough to understand stalking. It was not easy to live through as a teenager who didn't know what was happening in the world, and oh the so much more unforgettable. I still would like someone to please explain it to me.
DAUGHTERS OF ALLEN COUNTY PIONEERS
Minnie Kryder Grand-daughter:
From the family of John Kryder III and Abraham Disler, Katherine Ann Kryder aka Kay Daniel Picot or Mrs. Leonce Picot (ex) was a classic Indiana Beauty born to Frank H. and LeVonne Kryder in Fort Wayne, May 25, 1931. It was Frank's third marriage, celebrated in Covington, KY.
Katherine Ann could sing, act, write, was very athletic, and maintained her size 4, 5'9" stature till death at 40. Better if she had been a Fort Wayne movie star. She had all the qualities of a Hughes favorite. But she was kidnapped in 1941 by her mother and was told her father had a gun and would shoot her. So I was told by Rebecca Louise Kryder, her sister b. 1936, Fort Wayne.
What Kay said to me was, "Mother took me away from my father and never let me see him again." That is all she voiced, and that her grandmother grew such beautiful flowers.
It was particularly sad for Frank, Sr. and Minnie Kryder who had lost three children in infancy. Photographs show Katherine, Rebecca. and Rosemary, the three grand-daughters at the senior Kryders. Though younger than Rosemary, her half-sisters remembered her well, as I remember them talking about her at my grandmother's house on Riverside Drive.
This left in the lurch daughter and grand-daughter of Fort Wayne developers, The Kryder Company, Inc. really deserved a better shake from the Allen County Bar when her father died. All the old pretenses of "there were never any Kryders here" have been dispelled. The senior Kryders purchased HOLC bonds so people could refinance their homes when Fort Wayne National Bank and Lincoln National Bank wouldn't in 1934.
The Allen bankers, representatives of the Bond family, or First State, F.S., then later First National Company as we came to know it in the mid-century, reorganized with $2,000,000 government dollars, but Clarence Frank Kryder and Minnie V. Kryder took the low-interest investment hit of a New Deal security so that Fort Wayne would not lose families needed for labor, so that farms would not be seized. That was what it meant to uphold the integrity of Members of the Fort Wayne Board of Realtors. There had to be housing for soldiers after WWII- the plats left half-finished during the Great Depression had waited in reserve. Without housing for workers, industry in Fort Wayne would leave. In short, banks would have been foreclosing on people in The Kryder Company developments, without private investor purchases of HOLC Bonds to make money available for refinancing. It was like a MOB threat.
Reparations to Mrs. James Ewing Bond's half-sister are appropriate. Need we do more? Rosemary Kryder Bond's mother, Rose Phillips, worked in the Allen County Recorder's Office until Frank Kryder died, keeping track of every transfer. Naturally, Rosemary was listed as the only survivng child in the obituary, with her children, though Rosemary had as little contact with her father Frank as did Katherine and Rebecca, which was none. We all know what that means when two daughters from another marriage are at a distance at the death of their father, and James Bond and James Barrett worked out the estate works.
We don't care how long ago it was- we care about the Trust and Frank's Life Insurance. We care about an over-agressive mutual fund which thwarted the Kryders' intent for ALL their lineal descendants. Look it up and prove me wrong, Our North American Half- Cousin Richard, Rosemary's Baby. I so wish you would. Did I not leave Rosemary in peace at your request? Give us some peace.
Perhaps the Towers of Allen will reclaim their own by suing for Katherine's estate, for copyright theft by a mortal enemy, who built corporations and a career on her work, enriching many stockholders, and European wine exporters, as well as Don Q, adding substantial gain to the estate of a brutal, philandering ex-husband, Leonce Picot. I understand the Towers are teeming with fine attorneys expert at dealing with these matters of intellectual property. A smart move would be to buy all the remaining copies off Amazon now and hoard them for after a sensational suit revealing the bare bones of North American Exploitation of Women.
The Don-Q 60's: 151 Rums of Puerto RICO, Tobacco, Assassination
11/22/1963 My President, My President!
by Michele Picot, daughter of Kay and Leonce
It is 11/22/2019, and for the second consecutive year there has been no memorial or acknowledgement of the man who was murdered in font of the world because of some of the people in this country are too big for their britches, and have been getting way with murder since Abraham Lincoln. A whole generation has come up who were barely conscious in 1963, but those of us who were studying Centerville in grade school or above in 1963 did not escape the deep trauma of being yanked out of our developing concept of family, society, and the Great United States into turmoil, an overturning of our existing ideas about all races getting along, and the horrifying realization that the adults in our daily lives were not at all at one or necessarily in control.
11/22/1963 is a date which should be entered into a large database of simultaneous financial transactions and maturities. That is sure way to become educated because at the end of the day, money makes the world go 'round. Assassination most certainly is an acceptable avenue to the brewers and bottlers who have a history of doing it to inconvenient people.There is a trail that filters right to 411 Elm Street which happens to intersect Minnie V. and Frank Kryder, North American Van Lines and Pepsi in Dallas. I can bring home the Bacon, if asked.
Nevertheless, to not annually memorialize the highest elected official of the United States assassinated in the line of duty, with all its impact and wake of trouble affecting so many families for years to come, a troubling thing that has made Thankgsgiving moldy, to me, is bizarre. We make a spectacle out of a groundhog every year, but we do not commemorate an important, widely loved president, cut down in his prime.
The assassination of President Kennedy is date-worthy millenial history. We are an irreverent self-concerned bunch, eh what? Black Friday has more influence over our brains.
If this has to do with dumbing down the young ones, when I started on the Kryder Estate and Florida East Coast Railroad, I began to learn what should have been taught in college about the state. So there are things which can't be found in historical textbooks, and where have our textbooks come from over time, what has been left out, or slanted?
I think about causes of holiday depression, why are some people never depressed, why others are. Childhood memories play role
***
AT THE MARVELOUS MAI-KAI RESTAURANT, Fort Lauderdale, Florida
Speaking of Bars, The Tiki Bar model conceived by the Thornton Brothers was a deadly culture for innocent children and helpless wives flying over our heads as this womanizing planned House of Pleasures destroyed the marriages of nearly all who worked there. It was very sad for we kids, using drink stirrers, colored plastic thin straws and cocktail napkins for crafts and Christmas decorations. People were always arguing, parties and gatherings never ended well, and it was very disturbing to the children. Very.
The Mai-Kai girls were the model of the Playboy Bunny, but more revealingly draped in the popular post-War Polynesian motif. I wished I would be a Mai-Kai girl when I grew up, because then my father would look at me. You see at the table both Bob Thornton and Leonce- always seated at the edge, ready to fly away to some important thing. You never felt like you were really at the table with Leonce, or that he was ever with you even. He was always pointing out this beautiful girl, or some set of legs, perhaps criticizing a tasteless cocktail dress, even if you were mid-sentence.

Imagine how Katherine felt- she was exceedingly more beautiful than any of them. You see in the promo photo she is centered and the other ladies around the room are checking her out. To say she lit up every room she entered is an understatement. Her only jewelry was her plain gold wedding band and her St. Christopher. She had this from her Episcopalian days at St. Mary's College, Raleigh, NC. When she lost it shortly before her death she saw it as a foreshadowing, and I think I did too.
The Mai-Kai was not inherited by the lineal heirs of their grand-parents who completely financed the operation for their sons Bob Thornton and Jack Thornton. Bob tricked Jack in a stock exchange and in the end Jack's children were wiped out and the intention of both the maternal and paternal grand-parents was thwarted. Bob had no children. Therefore no one in the Chicago blood lines of those who set up the Mai-Kai for their descendants in Florida has an iota of interest in their own family bucks a half -century later. It is owned by new blood, so-to-speak, and the Jack Thornton heirs were severed. Bob Thornton did not think twice about wiping out his own blood totally, ignoring his parents' wishes and turning the Senior Thornton investment over to an unrelated family. That's the curse of rum, the wrath of Papa Q.
A Half-Century of Liar's Poker at the Molokai Bar, Mai-Kai Restaurant, Fort Lauderale, Florida*
(*This is my disclaimer, because I have not crossed the threshold of the Mai-Kai since I was last forced to in the early 1980's, nor will I ever again: the new blood of the Mai-Kai, having become so by marriage or having been staff there for at least part of the term Leonce worked there, may not have known about The Game those years they were just staff, and may not have known Leonce played there years after Bob Thornton died. The Thorntons may not have known the game was on. I heard there are altogether unrelated new owners. Best of luck.)
Many a Down Under waiter knew about the game in 1973 and people who spent afternoons at the Down Under bar talked freely. I made flower arrangements, and just in placing them around, heard things I didn't want to hear. I thought, that is why the bars were once called Speak-easies. Good place to go if you are trying to pick up intel.
But in those times I too had rum, after the flowers were finished. The bartender liked to make me the house special- rum whipped in butter pecan ice cream as an afternoon treat. I could definitely afford the calories, so yum-yum, a buttery, nutty rum milkshake. It was served in its own special custom-made handled mug. I would take it back to the wine room to escape the bar crowd, and hide, though I was usually followed by someone who thought I needed company.
It as bad enough when I came home from college, that waiters and staff clamored to tell me goodies about my father. It was painful, what they thought would amuse me. But customers or people who knew Leonce or said they did ruined my rum milkshakes with gossip, and I would leave many work days at the Down Under down in the dumps, driving exceedingly carefully home.
Cristino Alicea worked for Leonce who grabbed him as purchasing agent from the Mai-Kai. Cristino was Puerto Rican and drove an average of 50 in town, 90 on the highway. I wouldn't ride with him after one trip. He raced cash to NABANCO.
One day I was in the kitchen and he loudly announced to twenty or so personnel, "I donno how such an ugly man like Leonce can have such a beautiful daughter!"
"Because I look like my mother."
I was mad. Cristino knew Kay, and what Leonce did to her, and all the doin's of those small town playboy high-lifers. The others around the kitchen who laughed never knew or saw my mother. Carolyn told people she was my mother, against my wishes. It would not have been seemly to correct those who thought Carolyn was my mother when Cristino put me on the spot. I wanted them all to know that Kay named the Down Under, that Kay wrote the books and developed the lifestyle which gave the ugly man a credential in fine food, that she was so beautiful Leonce had to help destroy her. He benefited by her death!
Nevertheless, I personally knew about the Liar's Poker because Leonce gloated over me, his Cinderella, burbling too much when he won.
Liar's Poker after hours in the Molokai Bar was an elite game run since almost its opening during the life time of Leonce Picot, at least till 1997 or so, unless Leonce was lying about his winnings. Men who play it drink The Mystery Drink, Yeoman's Grog, and libations in Shrunken Heads; they have completely lost judgment over maintaining this little nook of racketeering in quiet. Of course our mothers tried to make we little girls think life was a fairy tale and distract us from the lurid lives of our fathers after dark. But Leonce Picot, my Daddy, was crowned Molokai Liar's Poker champion of the City throughout his life, and those looks on his face after a big winning night were sinister to me.
He always bought himself a treat after a win- a little collectible soldier, a Fiat Spyder, clothing, art, laughing the ghoulish "hoo-hoo-hoo" laugh which curiously piqued Kay to nickname him "Lurch" as early as the 1960's. Convert your winnings to art and collectibles.
Leonce's Molokai Liar's Poker was played with serial numbers on U.S. Currency. That is all I know about the game, but what a BS jab at the U.S. Treasury- gambling with the serial numbers. I will not say my father was not patriotic- I am pointing out what RUM will do to the very very best of us, injuring the innocents along the roadside. It made power-driving fortunes here in these United States by doing irreparable damage to families via inhumane acts long ago which have never received due acknowledgment in United States History, much less relief for survivors. The power of the brewers is not fully in the public perception- they are heavily veiled, with influence over transportation, amusements, hospitality, fruit crops, sugar, everything.
Ye who think U.S. Sugar is the end all, Guinness LLC is higher up the ladder.
We as a society share the "curse" of addiction, on multiple fronts, including law enforcement and rehabilitation costs. The same people make the money curing a problem they caused, if you climb the corporate ladder. You can't ignore a bad foundation, especially as the condo grows taller and taller. Think about all the things floating in that cocktail as you imbibe- all that went into it, including the dead bodies from human families like your own, forced and beaten in broiling fields of sugar cane for the Boss. Or, if you are country-club only, think about the mangled, charred kids in their Teslas, crashing on the way home from Graduation.
(Wine makes me think of Leo Goodwin, ordering up a party from Leonce in the Down Under Wine Room, to celebrate the day he would be released from jail for vehicular homicide. Though, grapes have been reserved for another section of this writing).
Let's embellish Rum in America with elegant Christmas gift packaging, fruit twists, orchids, paper umbrellas, plastic sticks and elaborate drinkware. Why are these drink trinkets so colorful, attractive and fun? They are manifestations of the eldest witch doctor in the world, hidden deep in the jungles of the forgotten Haitian Sugar Company. He has appeared in various fiction novels- one I read from the Lutheran library. He was called Papa something. He steals young girls from convents. He has never been caught when his captives were rescued. Papa Q.
Remedy the past, re-insure the integrity of the future.
Papa Q will work his way into families to ignite trouble where there was none. Your family may be good as gold, but Papa Q works on us as a Nation because we have invited him into our home.
Back in the 1990's I was at my local IRS unit making payment arrangements on my meager income and in the cublicle next to me was a Korean man pleading with an undercurrent of hysteria about criminal charges over his weekly poker night with friends.
"It is just friends...we get together and play cahds."
The agent was explaining the agency's point of view on unreported cash flow and poker games. I was trying to not overhear. I was still impressed by the fear I heard in the man's voice and the idea that IRS had enough manpower to track down residential poker games, while so much large ticket financial mischief can't be prevented, and less glamorous cases where fleecing rests on the fine line of criminality have to be fought in court by victims.
Oakland Park, the municipality of the Mai-Kai, used to have a 4:00 A.M. closing ordinance for bars and liquor stores. Men could treat their wives to an uncontestably pleasant dinner and atmosphere, then send them home to tuck in the girls as they slipped into the Molokai wee hours of overly tanned hips and breasts leaning over to serve them another hit of 151 for a tip. They were shifty-eyed behind their fans of paper money, and thorougly intoxicated.
Actually, I am not sure how the game Liar's Poker is played- but by the age of twelve I could easily beat Leonce at Clue and Hearts, to the extent that he forced me into Chess to get ten minutes of his time, though I was never taught the game. He was always the happy winner- he beat me at Chess, and he beat the town playboys and hot shots at Liar's Poker, a game I never heard of except as being played at the Molokai. How he justified this in his upright anti-mobster, no casinos in Florida position is with RUM.
Rum drinks can make a person do or say anything they would not ordinarily say or do. Rum is sold by what is called "purveyors of spirits."
If rum is to be a spirit, then we have to classify this, for the sake of the young.
Is it a good spirit or a bad spirit?
There is a house in New Orleans, from which there is no return from rum. I am a witness. I saw Rum drinks tear down healthy American families one by one- the licentious, "we can do anything the best" Mai-Kai killer drinks, womanizing culture. It is not illegal for adults to drink rum, but if they have children, the children will now or in future generations pay the price. Why can't this be recognized once and for all?
Rum in America is the Spirit of the Slave Trade, and say it all you want, there are some places in the past from which there is yet to be any semblance of "moving on." Though, Papa Q in his rage has gone on enslaving, beyond all races and classes. Who will face him down?
Leonce continued his Liar's Poker reign over the decades, though he had fallen out with Robert Thornton over starting his own restaurant, or maybe that was a lie as well.
The Down Under, named by the literary one, Kay Daniel Picot, was only a beautiful Al Kocab illlustration to gather investors when Bob Thornton found out and immediately fired Leonce, leaving him without an income and two young girls and an ex-wife to support.
Well I remember those days, just coming into the first level of maturity, Leonce sold print advertising to banks in Sarasota, and around and about, for small time rags and mags.
Finally Bob Thornton died of the traditional outcome of a life of cigarettes, rum, and charred meat, and this made Leonce even more comfortable returning to what he imagined was his creation, the Molokai, enjoying many more years winning bucks for the talkative Carolyn and himself. Like Lotto tickets, Liar's Poker was a necessity as they aged and became very poor.
Here's some non-fictional Mai-Kai History only Michele Picot can tell:
"Here I am photographed in Kendall Green, Pompano, by my Uncle Charles Zawadzki who married Rebecca Louise Kryder, aka Beckilou Daniel etc., Frank Kryder's third and youngest daughter, b.1936 in Fort Wayne, Indiana.
Becky and Chuck were both artists. Their one daughter was our one cousin, Tamara Veronica. The family was separated, but all three died within three years of each other.

Do I look joyous, August 1962?

Uncle Chuck was an upbeat commercial artist for the times, and was hired for most of the Mai-Kai print art, which was copious. He was a very sensitive, gentle person around children. I never saw him angry or never heard him raise his voice. When I was over 40 Uncle Chuck told me, "Leonce is a cold fish."
My nickname for my father was "Peapod," after my friend's "Pe-pa." We ate a good deal of sauteed peapods, pork fried rice and bamboo shoots, just to make him happy. To win his approval, as a child I feigned to enjoy steak tartare and oysters. Blech. I became at risk for serious infection after puncturing my foot on a stone crab claw which had fallen out of the garbage can outside. We didn't wear shirts and we didn't wear shoes.
Leonce whistled for me like a dog when he wanted me to come home from a friend's yard. I could go where I wanted from the age of five if I remained within whistling reach. He had a separate whistle for the beagle.I was the laughing stock of all the girls. I protested very young and believed the whistles were a humiliating act. Now it fits with the profile of men who go too far. Nobody's mother or father I knew whistled them home.
In my neighborhood, Oakland Park, and in my school, my best friends that I liked were of the Protestant neighborhood churches. I liked Baptist Bible School in summer. My best friends were Lutherans, Presbyterians, and Methodists. I was welcomed and loved in any family, eventhough I learned young they thought of me as Whiskcopalian. How hard is it for a child under the age of ten to be in conflict with the religion of the household? The Episcopalians at the time were a real cocktail set, and so were my parents. Leonce was in the grog set then. He never had wine till wine became cool after people realized they needed to ease up! Before the Napa craze, all was concocted spirits.
I wanted a normal house like what I saw at my friends' houses, not focused on idols and over the top booze. If you have rum in a cupboard, it's for flavoring festive baked goods.
I was younger than ten when I began picking up thoughts that as a Mai-Kai child, I was regarded by decent people as the child of a debauched home. And I was. It is embarassing to be born into an odd life. I did not want the tiki gods, the blowfish lamps, the cocktail shakers, the shaking hips, heavy eye-make-up, long coconut oil hair and jiggling bodices. I did not want to be conspicuous, and judged by the parents of my friends.
In my mind, I wanted to cry out, " none of this is me or of my choosing. " Children cannot articulate family and deep spiritual conflict, but never at anytime do they like it or want anyone else to know it is there.
My father, Leonce Louis Picot was kept in an underling station at the Mai-Kai, jealous of the Thornton Brothers and any peer in general who was set up in college then financed in business by their parents. He coveted their clothes and cars. Leonce wanted a wardrobe to rival Jack Thornton's, things to amuse himself with, to be able to eat and drink and do anything he desired. Ironically, though he considered himself the cleverest in the bunch, his salary as Public Relations Department was less than the manager's. The bartenders and serving girls probably earned more. His office at the Mai-Kai was a closet. He did much to promote the Mai-Kai with creative advertising and publicity, and worked nights on the door, to make ends meet, and to be there till 4:00 A.M. I am certain he was more intelligent than Robert Thornton, but the rich guys liked to keep the ambitious Leonce down in his place, west of Dixie Highway.
The son of East Orange New Jersey City Commissioner Leonce Louis Picot, the recently deceased Leonce Louis Picot was rejected by his father's French family because they considered his mother beneath their social station. They did not acknowledge the marriage of their son, the Commissioner, to Leonce's mother, Nell Avelia Henderson. Elsewise he would have been Leonce Louis Picot IV, b. 1932.; Leonce Louis Picot III was b. 1911. The Commissioner Leonce L. Picot had no other children and was burned alive in a downstairs bedroom when Leonce was 10. His mother moved him to Fort Lauderdale with the Life Insurance. money.

Katherine Ann Kryder Daniel (stepfather familiar name), who met Leonce at age 14, after being taken away from Frank Kryder and Fort Wayne, told me his mother spent all the insurance, and Leonce had to get to University of Miami on a basketball scholarship. He told me he never bought textbooks in college, and later very grudgingly sent funds for my needed biology, chemistry, and botany texts though by that time he was earning a large salary with the Down Under.
He had wanted to go to University in style, and festered over it so much in his soul over the years that he was determined his eldest daughter, the proven scholar, would not receive adequate clothing, heat, or food at North Carolina State University, or enough to complete a university education in general. Though, had I been a man, he may have seen worth in me.
Never mind, I did it myself later, but having to leave North Carolina State University, Raleigh was the worst thing for my welfare as a 19 year-old whose mother had just comitted suicide. True I was starving, even with waitress jobs, but at last I was thriving at State, in Botany, in good favor with the Department. I was absorbing the aftershock of losing my mother to suicide at a distance, in a stabilizing environment around professors who were interested in my scholastic progress. It was the first time I had felt anyone was interested in me since the sixth grade. I was living on my own, I was in love, and we were trying to make do. But Leonce promised me better things, if I would leave college and get into his act.
I worked on the Leonce Picot genealogy, but he didn't want to see any of it. was interested to see if Daddy was hiding from any relation to the Sykes-Picot Agreement. Though Leonce was a more perfect Bill Sykes.
Carolyn Guerard Picot, Leonce's second-wife who was an avid RUM-TALKER at the Down Under bar, told of the terrible nightmares he suffered night after night, throughout their marriage. They must have developed after he married her, because they never happened in our house. Leonce told me perhaps he really needed a psychiatrist- and truly he did. You can't sit around the champagne and caviar table, and tell about the day your father burned up in a fire.
Once I researched Leonce, I felt compassion for him, regardless of his abuses, because I believe he had blocked that memory of his father's violent death, confused it with another story that he almost burned his house down playing with matches under the fir tree. It was said the Commissioner likely fell asleep in bed smoking in a downstairs bedroom. Leonce may have accidentally burned up his father, or it may have been an enemy. City Commissioners had lots of trouble in East Orange. At 10, there is no telling how Leonce remembered the trauma, what he was told, or what the real story was, is there? He denied the value of knowledge of ancestry, as though it can be severed from the eternal chronology and marching on of Truth.
He expected my sister and me to adopt his Manifesto after Kay's tragic death.
Gilbert Picot, a cousin, traveled here once to try and meet Leonce but my father refused to speak with him on the phone. I would have liked to have met Gilbert! Leonce's people migrated to Manhattan from France, were merchants, representatives of the East India Rubber Co. and maintained households with three or more servants. He was born and lived for 10 years a block from his grand-parents, but he never met them. His Uncles were lawyers in Washington, DC and his father East Orange, NJ City Commissioner.

Who can anticipate a child's perceptions of trauma at 10 years of age? Emotional trauma in children is a neurologically complicated jolt to an undeveloped nervous system. If adults are making cover stories and are misleading, the future will become worse, don't you know?
People who say, "Forget about it, that's the past," don't realize this is not an answer or advice.
I used to think if Kay had not been so stripped to poverty, maybe she would not have lost her Faith and lived. She may have made a comeback and continued witing. She had one of the strongest spirits fixed on the Most High I have ever known. She was deserted by her mother, sister, and husband. Good candidate for suicide- plus, lost her father at age 10.

She was managing the Mai-Kai situation well, gathering up some feminist resistance, writing the restaurant books, until the John F. Kennedy assassination. We were let out of school at 1:00 and I lived across the street from school. I walked in and Kay was in the living room crying buckets. She was glued to the television streaming tears all week. She scarcely pulled Thanksgiving together for company. I did not know what was going on. She rallied for that Christmas, the last one I care to think upon, but by Superbowl she was clearly in trouble. Essentially, she cried from 1963-1972, holding back for trips to the store. Those were the years of her darkest sunglasses, black chiffon bandanas and turtlenecks, The Diana Rigg years.
It is haunting to me, since I admit to a heavy case of Grandfather Melancholy, that Robert Kennedy's grand-daughter not only stated and published her feelings of hopelessness ahead of time, her access to the finest medical treatment, wealth, social station, fun things to do, the prime of youth, beauty, and a huge family makes no difference. When a person publishes their statement of hopelessness, there is no time to lose.
My Grandfather melancholy is so great that the sight of an elderly man walking on the street, or waiting for a bus sets me off. I think, "Is he someone's grandfather? Is he properly loved?"
I've learned that generational lies and/or secrets lead to suicide after a period of incubation, maybe one or two generations later, or continuing down the line as part of medical family history. I have watched it, lived it, noted the reactions of others, felt it, fought it. We who are subjected to violent trauma in youth need truthful answers to our questions in order to untangle incorrect, distorted, or deliberately created mis-perceptions, fragmented memories, and general distillation of thought which starts to challenge our identity and logic, and worst of all Faith. Or call it Hope, or Will to Live, they each one way or another are on the Bob's Barricade to overcoming melancholic pain in those who have been battered or confused with lies. No matter what course you take in your mind, all is vanity, there is no hope. It is an agonizing thing to endure, but like a hurricane, it will pass over if you wait. Your thinking will clear faster if you do not add depressants to the chemistry of it, ever.
One Lie can cause a logical, healthy human being to self-destruct. One Lie lives on generations, who knows how many?
The Liar's Poker King, died business partners with the flame-broiled Burger King. To think I was born with the literary sense to be able to put that in words.
I wore my Alice in Wonderland Dress to the Mai-Kai once. Leonce left me alone in the kitchen with the cooks and Mariano, the mixologist. I was so young, visiting daddy's work, wearing my white gloves. But Leonce was too busy to hang around. Mariano was going to make something special for me. I had to take my gloves off. Then, he had me cup my hands which he lined with crushed ice. He added some fruit juice with fresh pineapple and maraschino cherries. My hands were starting to burn and ache from the ice. Where was my father? I was only 6. I started to cry from confusion and pain and all the staff crowded round trying to get me to drink the juice from my hands. It hurt! By the time Leonce returned I was hysterical and Mariano was holding my hands under running water.
I had to completely compose myself in a short time for the return home. Seems like my childhood was occupied worrying whether or not people could tell if I'd been crying. I would not dare tell Kay. She constantly rallied for child safety, though rallying had a different form then. Her rules and regulations on what was appropriate for little girls to wear, see, eat, say and do should have been a magazine for juvenile sophisticates. She guarded us like a lioness, and had she known Leonce had left me alone in a room full of men who filled my hands with ice that hurt, there would have been fury.
All this was complicated by daily afternoon war movies featuring Oriental people crawling through the jungles on their bellies with knives in their teeth to kill Us. The movies were both WWII and Korean War movies- at the Mai-Kai was a mix of Polynesia, China and Korea. The movie South Pacific was released. We weren't allowed to see it, but Leonce had the soundtrack and played it everyday. I was 6 and couldn't put it together. For years I avoided the history- but my mind was so tangled. Such a stage set with tappa cloth, raffia, grass skirts, women with breasts, knives, war, daiquiris, destruction, betrayal- pikaki perfumes, sarongs, women painted on black velvet, mystery drinks! Did this have to be Leonce's career? Very bad choice of work for raising little girls. Accidental little girls, I should emphasize.
I do not expect to ever be able to put safety latches on things which trigger memories. I have tried it for 50 years. I can stop thinking altogether, I can forget and reconstruct another life which excludes anyone who has ever put me down. This is my experience: dampening what was originally a nervous system overload out of your control, by shifting tension and stress, is like repairing part of a roof very well so that the stress is moved to the unrepaired part, which will eventually deteriorate and leak. I may have filed some things in the memory basement, but new things I had not thought of, or had reason to think of for years and years are what's leaking.
But, Jesus Wept, for all the innocents forced to manage a lifetime injury and its sequelae, and for their offspring who will be raised in the wake of unnatural injury, induced not by the consequences of a plain accident or illness, but by cruel injuries inflicted by lost soul predators, converted by lust and greed, resulting in violence, sister against sister, brother against brother, Civil War.
They haven't learned a thing.
I wish Lewis Carroll were here.
They were all of them nothing more than a pack of cahds. "
******************
Restaurants of Suicide:
The Down Under Restaurant and La Casa Vecchia, Fort Lauderdale, Florida,
suicide beneath each enterprise
Those in Broward County who raised their glasses from 11:30 AM till closing, in the Reagan Years, at the Down Under or La Casa Vecchia were toasting Leonce Picot and Carolyn Guerard's dance on the graves of the suicides beneath the founding of each establishment. They were ruthless.
The Down Under, named by the first Mrs.Picot, Kay, was conceived by Kay with Al Kocab, Leonce Picot, and Dan Duckham, the architect. Duckham was going to design our dream house on Cherry Creek. He was the hip and wild architect of the sixties. The landscape design field, ecologists, farmers, and nursery operators will be battling his 1960's mass planting of Wedelia for many more years to come.
Leonce never mentioned the name Dan Duckham because he felt Duckham cheated him by building a copy of the Down Under, the Sea Watch. It really rankled Leonce. He wanted an originale erection, plus, the Sea Watch has a much superior location, right on the ocean. He was jealous of the Sea Watch.
So like many, Duckham went on the very long Picot S-List for Life. A confirmed alcoholic never forgives or compromises in a relationship which was once valuable. Because...the addicted must have what they need and that is the driver of the personality. They will rationalize their behavior if you will accept it, but they will not deal civilly with confrontation. Had Leonce known more designers of all kinds, he would have known Duckham did nothing out of the ordinary for an architect. Leonce knew the hallmarks of Duckham architecture- so did I for that matter. We looked at Duckham house after Duckham house, every weekend. They were basically the same house in different shapes. It was useful architecture for odd shape lots, as was ours on Cherry Creek.
The instant rather hard to believe success of the Down Under was celebrated gaily by the stockholders, many who used to dine with Kay and Leonce, as the rest of us who loved Kay choked down our pain. She got Leonce off the idea of owning a Thornton House of Pleasures to becoming a more stylish restaurateur, and the three while publishing the books, concocted the so called eclecticism of the Down Under which, as I have mentioned, was a conglomeration of what they had seen in their travels.
Really Kay put up with more in Leonce than was safe. He decayed morally, to her despair. She too just wanted a normal family, going to church and the church picnics, a house where the father was sometimes present at least. Despite Leonce's recruitment of serving girls for the Molokai Bar as a side job, Kay believed the children came first. There were no sharks in the water here back then, yet my mother was swimming with them. Taking credit for her authorship was unconscionable. I have her library. She was a literary genius, ground beneath the heel of a man with no self-esteem. For twelve years she endured his insults, but the times they were a'changin'. Once she challenged him on the authorship sham, he became violent. Kay had an indomitable spirit.
Skipping over the mire, Leonce did the same thing to me when I began hearing him take credit everywhere for her work after she had died. I was too old to hit or beat with his Martin Burns belts anymore. But I was beginning to see the gluttony and greed burst free at last, fueled by the luxury-starved Carolyn. No more teaching at South Side School. It was Jaguars and 5-Star hotel suites from here on out.
Kay died bullied by Leonce for the Down Under. I hope everyone enjoyed the Beluga caviar, flown in from Iran on ice daily.
Harry Sousely, lawyer, died bullied by Leonce for La Casa Vecchia. Leonce wanted Harry's personal property and pushed him off old west style.
Carolyn droned in the background, "And, you know no one can do a restaurant here like we can."
Oh really. Who is we? Carolyn had no gourmet experience whatsoever other than eating and drinking what was put in front of her. Any epicure knows the palette is destroyed after a day of valium and two rum old-fashioneds before the aperitif. That was what she did at home while getting ready for dinner at the Down Under each evening.
So in essence, Carolyn had latched onto Kay's star- when it came to what we do best, and thusly reaped the benefits of an abused woman's career and death through the man who had usurped his wife's authority and used it for his life.
As for Harry Sousely, he was in a state where he was not going to leave his home he had created. Sometimes a depressed person believes they will die in their home. Harry was found dead in his car in the garage the day after the real estate closing. It was the Casa Vecchia ground-breaking. Early birds get the worm. I saw Harry on the gurney.
In the words of the deceased Carolyn Picot, "You know Leonce, he gets what he wants. So you better play ball."
My society friend and her husband refused to eat there.
Through it all, I never said a word to ruffle their ludicrous reinvention of the truth.
Daughter of Adultery
Laura, the younger, decided to become a female alter-ego of Leonce as her battle plan for survival. Fortunately, she did not become at all like Carolyn Guerard, her alternate mother figure, but she may be worse as a double jigger of Leonce.
She began by being deliberately caught in her marital bed with another man. She ruined two marriages this way twice- same m.o. It is sad, because I really liked my brother-in-laws. The first was so kind, but that lasted only a few months. Of course I cry when I see pictures of us at the beach. What did it all mean?
Laura dragged all sorts of people into her life experience which she would suddenly bomb and walk off as if nothing happened. Who was hurt or bewildered in the aftermath did not matter. That was a magnified Leonce and Carolyn trait.
She married the man she was caught in bed with and had two children. That was all she wanted from him- children with other back-up grandparents with old money.
Perhaps it was the old fashioned way to be sneaky and try and never get caught, like Leonce did it.
Perhaps by a bio-magnification factor, Laura took to a more shocking method of achieving her goals- let your husband catch you shagging a restaurant manager at home in front of the two little girls. This was more than I could stand- after all we had been through as children, that she would risk such an injury to elementary age girls is 100% selfishness- all to prove her manhood. She did not not even have the discretion to go to a Marriott. She is too cheap to go to a Marriott, or even Days Inn.
Though Leonce and Carolyn used my husband and me mostly for rides to the airport and cheap labor, when it came to telling on Laura they were on my phone in a flash.
"Oh God, Laura was in bed with this guy when Bryan came home and he punched her in front of the girls. We think the police took him away."
Why didn't they just leave me out of it? Laura was their special project. I really didn't need to know, at all. They could have dealt with it themselves. Laura called them, not me.
Let us consider that when they married, Leonce and Carolyn Picot were middle age adults and Laura and I were minors emerging from years of household distress and suicide. They did not behave as responsible adults. They were insensitive to our sorrows, having the time of their lives, free at last. Laura and I hadn't a penny. Leonce took everything of Kay's as her Personal Representative. We should have been sent to therapy, counseling, given emotional support, not threats. Laura was already alcoholic by college, which Leonce and Carolyn supported with a fully stocked pecky cypress bar in the home.
It was Laura who made double trouble in the family, not me, the one like Kay.
I remember the start of the whole collapse of the Down Under, Casa Vecchia, La Vieille Maison, and the California debacle. Laura started it on the Fourth of July. We were gathered at the Picot North American Properties beachfront condo to have the best view of the Lauderdale-by-the-Sea fireworks show. Present were Laura Picot Sayles, Laura's two girls, my boy, my husband, Laura's husband, the ambitious new manager, Leonce and Carolyn Picot.
The menu was Brown's fried chicken , Carolyn's famous sliced tomatoes and several wines. By this time in my life I had been away from the scent of alcohol so long that I could actually enjoy, in my sarcastic way, spying on the new age wine-talkers. This I was enjoying on the balcony, waiting for the show to start. Laura in her stunning frock, joyously swilling in a large piece of Baccarat was at the end of the balcony leaning all over the tall blond new restaurant manager. I was sitting with my husband. We were a little disturbed, as was Bryan, Laura's husband who was right there on the balcony too looking very displeased. She kept ordering him to watch the children, not even looking at them herself on this sky high ledge.
Leonce and Carolyn both saw Laura getting closer and closer, talking restaurant jive to this person I'd never met. They saw Bryan's expression.
I said to my husband, "What does she think she is doing? Her whole family is here!"
Yep, her whole family was there and she was openly tantalizing this man, ignoring her immediate family completely, laughing and chatting to this guy like a magpie to her mate, as if to say, "I can do anything I want and none of you can stop me."
That is what Leonce and Carolyn Picot showed her as a means to survive. She just over-applied their method, tearing apart her own home, then with William Borchers, taking apart her father's business plan, among other of his plans.
The problem with Laura being, she flaunted her freedom to do anything she wanted, to run over countless people, but once she was divorced, she could not make a living that suited her without Leonce. By that time she had become privy to the inner business with Borchers. Leonce became vulnerable by breaking his own golden rule- no family member can know his books, especially a child.
Laura, like so many other bad habits of Leonce's, picked up his Threat routine. It was almost comical, in a pathetic way, when she tried to be tough, bullying employees, humiliating someone who hadn't read her latest dictatorial taped to the cashier's window. She became a Leonce-Carolyn hybrid, asleep at the wheel.
Kay never banged our heads against the wall. She was too conscious of concussion.
But back to the Fourth of July. The girls were all over the place and Bryan was having to watch them as well as his overly-friendly wife. I could not believe my eyes when ssszszzz ffizzz pop pop, the whole fireworks display was cancelled. A technician had been burned. Maybe a thousand people were around the beach for the show.
Suddenly, my right jaw completely locked. I was howling with pain. I couldn't open my mouth and my ear was aching. We couldn't leave because of the throng, there is only one street out of Lauderdale-by-the-Sea. They gave me a hot washcloth. I could not open my mouth. The kids wanted to know where the fireworks were.
Eventually the spasm released enough so that I had some movement in my jaw, but the malady remained for sixteen months. Then I cured it in one day of intense treatment with Burrow's Solution, or aluminum acetate, packed with cotton in the ear canal, and moist heat. I don't know why this worked, but it did.
Rum Talk and Coke
How did Mr. Edgerton come to be called "Uncle Edgy-burger?" That was the snide nickname Carolyn Guerard Picot had for Leonce's partner after Al Kocab. David R. Edgerton invented the Burger King flame broiler- well, probably. He dropped out of Cornell, he dropped out of Ohio Northwestern, but he had a clever father with dough.
I remember Leonce driving us with Kay way up to Pompano or thereabouts in 1959 to see the first Burger King sitting on his Whopper tuffet. We couldn't afford to get anything, but he made us all look at this wonderful hamburger place a friend of his had opened up. This was Leonce's dream- to serve a really good hamburger with really good beer, or a milkshake.
But he had but a musty closet in the rich establishent of the Thornton Brothers for his office. It is not true there was ever such a post as "assistant manager" as he claimed he had at the Mai-Kai. Leonce Picot was hired as a Public Relations man, and he undoubtedly exposed the Mai-Kai to the tourist industry in fabulous ways. But, Bob Van Dorpe was the manager, and he had twice Leonce's salary. Just as Leonce made up things on the side, like helping invent the Derby Daiquiri, or being the sole spirit of The Down Under, he had to embellish himself in some way with little twists of the truth about his station in life.
PR man was an exotic sort of job in our beach town in the boonies back then.
"What does your father do?"
"Oh, he's the public relations man at the Mai-Kai." Well, amidst elementary school kids that sounded weird.
He was actually more into pubic relations as assistant- manager, which meant Van Dorpe could leave the door and go home at a decent hour, and Leonce would assist-manage till 4:00 A.M. Laura Picot Sayles and I spent a good deal of time at the Van Dorpe residence- he had the most adorable daughter. I watched that famous bullfighter movie with Uncle Bob VD once. We sat the two of us alone in the Florida room, watching the whole movie without uttering a peep. At the end, when the bull fighter was gored forever, he cleared his throat a few times and blinked his big blue watery eyes. I was as terrified of him as his daughter was of Leonce. When the fathers were home from work, they do not want to hear any children, we were told. Finally he left his beautiful wife and daughter and ran away to the South Pacific where life is real.
So there we were in the years- the Thorntons had it made with their mind-boggling House of Pleasures, Dave Edgerton had Leonce's dream for a hamburger joint, and all Leonce had was Kay, Michele, and Laura, and our beagle, Punch. Leonce wanted to serve a good burger, though. Beautiful Kay wanted nothing more than for the man she loved to become fulfilled, but fulfilled as a good man, not a lecher, not a chauvinist, not a brute. She got him where he needed to be- recognized in the gourmet world. Then, Leonce, Carolyn and Laura proceeded to party on her grave.
Long past adulthood, Kay's etiquette is so engrained I have never been comfortable calling the parental generation by first name. It would have been unthinkable to be nine or ten and say, hey, Jim, pass the fries, to an adult. As I get older, I notice there are fewer of these elders to address as Mr. or Mrs.because I am becoming their contemporary. Kay let us use aunt and uncle for only the most familiar of our grown-up contacts.
Starved out of college and hanging around the Mossack Fonseca Flamingo Drive Picot pad for scraps, one Saturday in 1974 Carolyn ordered me to oil the burl wood table because Uncle Edgy-burger is coming for lunch. Oh, so now I was finding out that Dave Edgerton, the Burger King King, so ardently admired by Leonce in 1959 was the guy, but we were now calling him Uncle Edgy-burger.
I thought it was kind of silly, I mean, why? Why not Dave, or David, or Mr. Edgerton?
"Oh we just call him that because he had that big problem with cocaine, you know, it makes him kind of edgy." Carolyn was eager to fill me in, her lunch hour rum-talk cranking up.
I did not know, and would never have needed to know, except that her slip of the Don Q International rum tongue gave me the answers to many questions about Leonce Picot and David R. Edgerton that I need to finish the picture, now that they are all dead.
Leonce breezed through the dining room where I was rubbing the table furiously with a special chamois cloth for expensive tables.
"We've got that little problem taken care of now," he grumbled deeply.
Oh, Daddy! Leonce, whose very East Orange, New Jersey genes bore the essence of legal conduct, who only ever abused that substance called alcohol, worldly as he may have become, in 1974 he did not know that cocaine addiction is never taken care of in the jet set, not in a man who dropped out of two of the best universities, married a Swedish stewardess for a few years, then floated around on stock dividends, dabbling. In college at least I learned that cocaine was worse than rum. Rum will make you say and do things you ordinarily dassn't, or even forget what you've done, but cocaine brings you into association with people you would never want for an associate. Though old money cocaine associates are a different breed of gangster who need well-known, respected American contacts, who need cocaine, to form financial institutions under the least regulation.
At the end of the day, estate assets get laundered in the same web as drugs, firearms, military weapons, bankruptcy and bank robbery, bank failure too. It can't all go through the casinos and tracks, the population is exploding!
Thus I was introduced to my father's future business partner, in a house of offshore money (Sloan Investments) in the stylish neighborhood of Idlewyld. The Burger King and I, together again at last. Dave must have been almost 50. He had purple-black circles under his eyes.
"I always wanted to do something like your dad did, something classy," was how he opened our conversation. He was quite at home in the Flamingo Drive house. At this time he had a Bodega left. Little did I know what had been simmering on the back broiler as the BCCI was beginning to lay roots here in a cash-rich network of franchises, food store chains and liquor sales.
Mama Nell Picot, my grandmother, Leonce's mother, who told me my father had wanted me to be a boy, was superstitious, albeit Presbyterian, preferring gin to rum, with the horse sense to know the value of Leonce maintaining a clean reputation. Without a liquor license, he would not be worth much. He certainly couldn't write books! When she found out Leonce was going to San Francisco and Edgerton was coming along she wailed.
"Michele, I begged him not to get mixed up with that Edgerton. I just know they are going to fail out there. Something terrible will happen, I know."
Those close to Mama Nell would confrm she generated waves of negativity seemingly unawares. However, Mama Nell had also lived through the torrid romance of Leonce and Kay off and on since they were 14 years old. Mama Nell knew who wrote the books, who was the beautiful person, who was the brilliant one. She knew her son tore down his home and misused the wife who stepped him up to the plate, and his children, to become what he considered successful.
She knew Kay would not let him take Gallatin's which was her rightful place, nor would anyone take her place as 1001 Nob Hill on California Street. My mother may have been stripped of worldly power in life, but like Chuck Norris in a trance, through the years I've seen her Defender, rearing the ghostly steed which takes on the foes of those she loves.
Without Kay, Leonce could never become rich and famous, or even enjoy being well-off. He was riddled with guilt. As soon as he fixed one problem, there was another, and he would have to draw his very last breaths until he realized it.
Without Kay, Leonce could not fix Laura.
Without me, Laura will not find Kay again, and she cannot fix herself.
Laura's children will never understand their own past. There is nothing in their past they shouldn't know about, that all things hidden and water under the bridge are all there only to hide the misbehavior of both Leonce and Laura from them. They have a right to know who was minding their manners since 1956, and who wasn't. One day it will burden them if they do not know.
Grapes of Wrath
So Leonce went off track when he began a career with Rums of Puerto Rico, years before the Cuban migration, and it would seem Don Q International was around most of his business life. (I am starting on a theory of the BCCI and certain liquor mergers and railroad bankruptcies). I have a photo of Kay in Puerto Rico, when she was writing Restaurants of Puerto Rico. She is dressed up but looks like she had been crying. So much for Puerto Rico.
Leonce had a good sized refrigerated warehouse of bottles from the Sonoma Valley to supply his Florida restaurants. There was an old wine press outside an upstairs window at the Down Under. I really got a kick out of Falcon Crest. I knew it was coming, the trampling, Leonce and his glorious Wine Room. In death, Katherine is too strong, or, I should say, the power of her Advocate is beyond knowing. The neo-Picots were on top of the world then, my husband and I their humble part-time $8.00/hour slaves. One day the Cup passes from the bad stewards to the good .
I was a little worried about the Richter Scale when they were at their restaurant, 1001 Nob Hill, aka 1001 California Street, San Francisco. But my father told me not to pray for him. However, there is still 500 Hartnell Street in the picture, in Monterey, once the restaurant of a famous Chef, called Gallatin's, as Kay wrote about in Restaurants of San Francisco. Here I think we have a fatal error in that The Old House In Old Monterey " renamed by the Leonce gang from "Stokes Adobe" has been wiped out of 1980's history. The story of the restaurant now is that it was Gallatin's until it became a property of the presently financially plagued owner of a ten year lease on the property, David Bernahl. That lease was transferred by Leonce's partner, Burger King David Edgerton in 2010, who had Leonce's Power of Attorney. In California records, Monterey Old House Ltd is listed as an active entity with an active attorney in Orlando; David Edgerton, president, listed at The Down Under 3000 East Oakland Park Boulevard, FL. There is no Dave, and there is no Down Under. The Down Under had long been sold before the Monterey lease transferred in 2010.
Looking a little deeper I found UCC Filings for Stokes Restaurant and Bar, run by David Edgerton, after Monterey Old House. Leonce had a clean nose, but I don't think Uncle Edgy Burger would have been able to acquire a liquor license, and Leonce's Golden Rule of Hospitality was you can't make money without a liquor license. Even stupid Disney World caught on to that- God as my witness, I will nevah go there!
So perhaps this is why Laura Picot Sayles does not want Leonce Picot's Death Certificate filed in Broward County- maybe the coroner has a different date than was reported. She already erroneously reported the wrong mother, as fake news. David Edgerton's death date was reported twice, 15 days between two different dates. The Old House in Old Monterey was made to disappear. Perhaps Stokes Restaurant and Bar was a quick way of covering tracks. The present leaseholder at 500 Hartnell St., Monterey, is buried in Federal Tax Liens.Whose Lot is that, anyway?
We country folk here in Florida weren't privy to the California debacle, just that the warehouse guys told us some trucks arrived in the middle of the night with a load of brand new kitchen equipment from 1001 Nob Hill. Leonce and Carolyn asked to store a $40,000 bedroom set in our garage, when we had one, and an antique carved Chinese altar table.
Somebody wove a tangled web. That is how Bank of America, the Sons of Italy, came all the way from San Francisco to be headquatered in Charlotte.
Count-down Antinori
How notable was my luncheon in Firenze opposite Count Piero Antinori, with Leonce Picot in 1973. It feels like another NAP-a deal to me, especially when in 1966, Leonce's magical divorce of Katherine, his creation of Rescon and death of Katherine's father Frank in Indiana, the Count first aspired to acquire parts of Napa, and completed his dream in 1993 when the trust of C.F. and Minnie V. Kryder expired and Mossack-Fonseca organized.
Anti-ca, as it came to be called, first burned in 2017 two months before Laura Picot Sayles as a real estate agent sold Leonce's condo without title insurance. In December when the condo changed hands, Santa Ana let loose. The damage of 2017 was unsurpassed till 2018 , and we are still waiting the tally on the present.
Laura was at the luncheon too, in 1973, though she was mortified by my unpolished nails. She and the new Mrs. Picot may have been varnished to the hilt, but it was I who was seated opposite the Count Antinori at the head of the table. Princess Trustworthy was so glad she had learned her table manners, though sneaking frequent peeks at the handsome, deeply tanned Count in his perfect Italian gray morning suit, with whom Leonce was going to make a wine deal. He seemed very tall to me at the time, though years and years later, he was on 60 Minutes, and had somehow transformed into a short, very-well-fed balding jolly vintner.

"We are very thankful for what we have," I remember him saying in the segment.
So, here today, gone tomorrow, water under the bridge and all that rot. Once you have been compromised by the North American Company, it's deeper and deeper into liquid mud you go. Leonce imported so much wine from Italy and France he put local shopkeepers out of business.
There were daily trips to airports in Dade and Broward county, to pick up the 1985 Iranian caviar, Nova Scotia Salmon, wine from Caifornia and Europe arriving in shipments to the warehouse.
Transportation is everything in this case. There's your overseas flights, overseas shipping, and overland freight-hauling. Shipments, shipments, shipments.
*******************************
Some BOOKS BY KAY DANIEL PICOT
AKA KATHERINE ANN KRYDER OF FORT WAYNE, IN b1931.
(Gallatins aka The Old House in Old Monterey; see 500 Hartnell Street, Monterey- John W. Berry vs.Picot in Broward County, FL, David Edgerton, Burger King)
More fictional history has been recently published by the Monterey Herald concerning the sale of a ten year lease for 500 Hartnell Street, Monterey, CA.
The writer states
" In 1950, Gallatin Powers transformed the house into a restaurant that went on to garner national prominence. It has attracted the likes of Frank Sinatra and Hollywood stars.
(2010) Later, when it became Restaurant 1833, it also garnered accolades. The decor earned it four stars from the San Francisco Chronicle and was named a James Beard "Best New Restaurant" semifinalist."
Let's put on our thinking caps. North American Properties, Inc. was founded in 1950 following the death of Frank, Sr., whose death tax securities were never redeemed, coincident with the certification of Anthony Wayne Bank (Morris Plan merged to NBD).
Between the existence of Gallatin's and 2010 were actually two unmentionable restaurants at 500 Hartnell Street. The Old House in Old Monterey, and the Burger King's "Stokes Restaurant and Bar."
Even if Leonce and Al had not become Mobil Guide 5-Star Restaurateurs and hoped to open yet another 5 star baby in California, surely it would have been noteworthy for the Herald's article that the early inventor of the Burger King Flame Broiler and founder of Insta-burger was the last operator there, as Stokes, who sold Bernahl a 10 year lease, now again for sale- just the lease. Jiminy Cricket. I'm sure glad I didn't let that one go by and move on. That is a North American Properties deal like the Down Under's 99 year Intracoastal Waterway easement lease, held under another legal name. North American Properties nabbed all the Intracoastal development and best neighborhoods here long ago, with Barnett Bank.
When Leonce first got rich, just before Kay topped herself, he lived in a Mossack Fonseca Mansion, then suddenly he moved to a North American Properties, Inc. beachfront development in the late 1970's. Looking back, I don't think he really wanted to leave that house- it was amazing, but beachfront luxury condo was nonetheless prestigious. Yet, if funds of Katherine from the senior Kryder's Trust or her father had been "leased" to the over-ambitious abusive jealous ex-husband, I can see why Leonce was suddenly whisked from Mossack Fonseca to NAP, then out of there, to a more expensive place, with Northwestern Mutual Life Insurance Company, Janesville, WI raising its head at the end of the day. That is the way of The North American Exploitation Company, they wipe out their puppets at death, heirs or whole bloodlines, if they can. They fold their sting.
The 1980's is called many things as an era, but the prosperity of the day was all about laundering legitimate money of domestic origin illegitimately concealed in railroad bankruptcies and bank failures by trust companies for many years. Let's cut to the Chase. Leonce was just about peaking at the time of the Miami organized BCCI which resulted in the closure of First American Bankshares in Washington, DC. How did Abedi buy a U.S. bank right under everyone's nose? Should we care, or get on to the next thing?
Since the Down Under merchant services, originally NaBanco, started by John Bull, George Burl, of Contel, Leonce Picot director, ended up merging Grabill Bank, Allen County, IN, also at the end of the day, it is certainly way too much to walk away from, after having come this far. How far? Far enough to have watched Leonce swallow half a bottle of Xanax right from his desk drawer, when I told him in 1994 I was going to Fort Wayne.
Here at large are some important con issues. For instance, Leonce and Al were Rescon, Uncle Edgy was Burcon, and George Burl was Contel or Continental of Illinois Telephone aka Continental Bank of Illinois the stock of which was sold to subscribers by the Los Angeles Bank of America. Continental Bank then owned Chicago Title and Trust, and sold it to Lincoln National Corporation. Real estate deeded to Chicago Title and Trust by WWII Industrialists was owned by Bank of America, next generation heirs at a distance discovered.
So I picked up a lot of details along the way. I was just working on my genealogy, just trying to find out why Bunny was such a liar. To find my Kryders, I had to go to where they had lived, to their graves, to their church, living history as it had shaped their lives for a hundred years. Who was Frank Kryder? Who's the man on the back of Birds of the West Indies, 1961 First American Edition? It couldn't be the ornithologist James Bond, born 1901. Was Leslie Charteris's moniker for Simon Templar, actually a reference to Robert Fleming's SAINT, The Scottish American Investment Trust of Scottish widows, used to build Norfolk Southern and the Union Pacific, one way or another? Was Mr. Charteris's writing partner Anson Bond, who had broken off with his Indiana family someone who might have known Katherine's history, and hence the Charteris fascination with Kay?
Who lives day to day, year by year, really? Yesterday, Today, and Tomorrow, seek the truth, he said.
Are we to just move on and not even review what was archived for our future by the greatest generation? 1963 is much too woven into my existence to move on. Every Thanksgiving it is there, the way Kay looked so grief stricken, her pallor that of a marble statue. It was the last year she was high-spirited and marvelous, the mother I'd always known. Our clock stopped there, when Minnie Kryder's Estate closed and NAVPAC formed, before ending up in a Pepsi stock deal. Then in November the chronological marker was set, the focus point- they were all present in Dallas- Pepsi, National City, Nixon, Fort Wayne Leasing. I didn't know that part of it in 1963, but the date was saved. At ten, added to my embarassed position as a Mai-Kai child, I started to think there was no Centerville, and we had experienced a national hit. The wind had been knocked out of Ma, and I have no doubt that memorialization of one tragedy with another kept me on the right course till I was mature enough to become interested in uncovering lies, one linked to the other. That would be opposed to spending my time in a bar, restaurant, salon, shopping, golfing, cruising or hiding at the Greenbrier.
It's pretty clear to me, I was not supposed to forget and move forward, as people say. In my leisure time I began making time lines in 1993. I knew nothing about genealogy, Indiana, Little Turtle, banking, corporations, probate, real estate transfers, lawyers or any Kryders. But I sure do now, including odd details of November 1963.
Once you think on time lines by connecting dates with events, it's like having a time machine, without the made up conundrums. You can go to the future from any point in the past. When you think in mortgage loan and insurance time, based on the past, the future will be dictated by maturities and due dates, as it always has.
I trust in God. In my case, I was never meant to forget, a number of things. But when I searched for my grandfather, and started the timelines, I learned the unvarnished why Fort Wayne is a crossroads of the northern midwest- and it isn't just the railroads of yesteryear which confirm it. The time lines meet at major intersections there. These are time lines of war, American financial crime, economic loss, shortage, violence. Think of Brigadoon in a 40-year NAP, an REIT which arranged for Allyn and Bacon to purchase the Texas School Book Depository two months before the assassination.
*****
Written by Kay Daniel Picot aka Katherine Kryder.

Kay in New York was several times seated by the Maitre d' Tables at Mrs. J.F. Kennedy's table, by mistake. She was that elegant- simply tailored, slim as a pipe and stunning. They must have thought Leonce was a Secret Service man lurking along. He actually punched her out after dinner one night in Manhattan, in front of Al Kocab, the illustrator.

Kay was met the next morning for breakfast by the Mai-Kai head wife, her face wrapped in a scarf. Both women believed it was a broken jaw, by the bruising. The wives were all in their own ways starting to get the picture; they were beautiful, intelligent stand-ins providing etiquette-wise children, at the hairdresser every week, for husbands who spent more time with Mai-Kai Calendar Girls and flaming spirits than getting to know their own families.
The Mutiny at the Mai-Kai was in its own fog sustained by Papa Q. The men were not paying attention to anything but thighs, cleavage and bare hips. The wives had to deal with shielding their children and surviving the immediate future deck stacked against them.
Beyond Polynesia on U.S. 1, there were integration snipers, assassins, head shops, obscene Jim Morrison concerts, sleeping pills, Corvette Stingrays. We skipped merrily home from school never knowing Kruschev had missiles pointed at Miami. We thought we lived in Centerville, not a few miles from Cuba! Cuba was Ricky and Lucy. That's how well the mothers and teachers shielded the younger children, on their frugal household allowances.
There is no doubt we rose to the top of the levy in 1963. What men did to a woman with two babies, to a nationally adored family, to perhaps the most admired First Lady of good taste, to our handsome President of the United States, creating a forever re-broadcast scene of horror on Elm Street- this was the last cocktail straw.
The last time I saw my mother was in 1972. I was in college, but in the hospital with undiagnosed mononucleosis. She drove to Raleigh in a rental car. She could not afford a car anymore. She had to sell her car to Leonce for bills, then he gave it to me as my first car!
How could he do that to us?
God I was so glad when my friends totalled it over Christmas vacation!
Kay stayed with me in my little house for a time afterward. Her entire body from the neck down was covered with bruises, huge purple green and yellow bruises 2' x 2'.
"Mother, what happened to you?"
She told me her mother had kicked her. Well, I don't think my grandmother at that time had that much kick. It looked like a Leonce caper to me. I was so sick- fevers every afternoon of 104° with killer headaches. In those days mono was not quickly diagnosed. I was sure it was a tumor.
That is the trouble- Kay was set on not saying anything negative to her children about their father. She told us what a great man he was, how he would be rich and famous, that he was good- she loved him so much, she opened the doors to greater things than Mai-Kai PR man for him!
I suppose that was the right thing to do, but eventually I had to realize things didn't add up- not his sudden rise to stardom while Kay died in poverty, nor his threats against me to play ball or get lost. This was a very conflicted choice. I wanted a family. But he was cold and cruel and didn't care who he crushed for his goodies.
Kay had to return the rental car, and thus we parted. She covered with bruises, a slave to a brute, and me feeling half-dead and almost an orphan. I knew I would not see her again.
I was alone, except for college friends, and remained sick for almost a year when strep throat complicated things. Friends came over and looked at me in bed.
I heard my girlfiend whisper, "She looks awful!"

Some gracious soul got me to his doctor. After a year, the mono test was positive, but Kay had by then left me.
*

Something Different
A story based on true events, people and places, fictional history, and historical fiction.
Cherrie has been moved from the front page to make room for current doings and exciting revelations.
---
Notes
12/17/2019-12/17/1953 An Unusual Birth Coincidence in the Frank Kryder Family of Things
It was a balmy Florida winter afternoon 12/17/1953 when in Miami, Florida (actually named for the Indian tribe, though it is widely denied- it all comes out in the history of Julia Tuttle and Lincoln Road...) Howard Robard Hughes bought a local Blood Bank which was made the Howard Hughes Medical Institute as we know it today. Hughes Aviation was made Raytheon Charitable Foundation. A few miles north of this tangled event, L'il Michele Picot was born, the daughter of Katherine Ann Kryder aka Kay Daniel Picot and Leonce Louis Picot, in Broward General Hospital. L'il Michele was the grand-daughter of Frank Kryder, just like the children of Rosemary Kryder Bond were his grandchildren, and the half- cousins all are the great-grandchildren of Clarence Frank Kryder and Minnie Viola Disler.
But Barrett Law does odd things to legacies and legatees, even those recorded with real estate, and that is how the birth of Katherine's Daughter coincided with the transfer of Hughes Aviation and Hughes Electronics to the fka Raytheon Charitable Foundation. Raytheon owns the lease to Parkview Medical lands, in Fort Wayne, interestingly. Hughes liked Indiana girls, mistaking their buried Injun bloodlines for high cheek-boned wholesome beauty and thick hair.
10/6/2019 Daddy, Where Are You?
Little orphaint Michele
went to Picot's house to stay.
At first she was invited
then they shooed her all away.


10/1/2019 Cherrie Book delayed by She Lived on Suicide Street
I hope to spend a few years on the Cherrie series, but She Lived on Suicide Street I aim to publish before Christmas. It's kind of an emergency, isn't it? We have almost opened the dialogue on a hush-hush medically preventable accident which leaves victims who suffer for generations to come. I'm willing to talk freely, to give something to the thought pool- this has to come out of the attic. Every thing else hidden has come out before suicide, almost. So much shame!
The shame is that suicide is beginning to take younger victims with ease, though we have talked about an increase in self-destructive, cutting adolescents and sucker-punching bullies since Kurt Cobain. She Lived on Suicide Street is not about statistical things. We can gather and stand around looking at data forever and no one is going to feel any better.
I have been personally involved with so many suicides in my life, it would be plain wrong to keep silent on my observations and experience. I think there are congruencies many survivors of the suicide of a loved one or friend would like to consider, story by story, or case by case. This is not to say individual circumstances don't vary. But forgetting about them all as unpleasantries is impossible and shouldn't be done.
It's not an easy, fun, exciting book to write- I like Cherrie or even Garden Books much more for writing. Being serious is not my forte. Amazingly, about ten years after Kay's death I learned another mother of a close playmate down the street where we had lived with Leonce, had killed herself. It did not take much thinking to see the layers of similarities which broke down these two fiercely strong women, different as their lives were, as they raised their children houses away from each other.
A year of BBC mystery and crime detection programming taught me the line between suicide and homicide becomes more clear when suicide appears as a modus operandus with years between linked cases.
I used to talk to my doctor about the Princess Diana, the doleful. He never had any answers, the best man in the business.
I said, "There is something else there- with all that, can't you occupy yourself and be happy? How can someone look so sad in velvet?"
Later, when I read she was not wearing a seat belt during the high speed chase I knew she had a Death Wish. Her instincts to preserve herself as a mother were overridden. (I cannot start my car without the feeling of the seatbelt.) Finally, I read that she had been abandoned at age seven by her mother. That explains the Princess. There is no moving on. Psychologically, there is no filling the empty hole of losing a parent in childhood. What good is being a Princess when your mother is not there to see you married, to see your children, to see your success and popularity? There was never getting around it, like Kay, who believed her father abandoned her, both women were fated for an early death while still young and beautiful.
The Princes will always feel abandoned, I will always feel abandoned. There is only one solace for Mum, and that is true love. A good marriage is the best fortification. Love comes alive for only you, and life begins your way, as a pair.
But where there was violence, mystery, whispering, surrounding the loss of your parent when you were a child, the questions at some year germinate. Unnatural death feels like murder. Who's to blame? How far back in the security tapes do we look?
Mrs. Dane, always trying to do me some good would say, "You know, the good thing is that your mother died while she was still beautiful."
I was happy for real at my courthouse wedding 43 years ago. Though Kay never saw my handsome husband. Every mother-daughter milestone I passed as a young woman without her, I felt the gaping hole in my heart, telling myself I was more mature being both of us, being just me for the rites of passage. I am Steve Martin's greatest failure, tears pouring down my face during the whole of "Father of the Bride." It doesn't go away. I may sound like a cry baby, but very few have ever seen me cry. Very few ever see me at all anymore, for that matter. I don't think there is a way to successfully replace the traumatic loss of a parent, or child, with some sort of filling, or blotto out the memories. Filling is not recovery, but filling can let you "move on."
Will anyone buy the book if I say people drink to mask a Death Wish? Or, that a daily drinking and depressants lifestyle is slow, expensive death? You won't know Rum has killed you till it is too late. It is a slow, dehydrating death from the inside.
Everybody pay Papa Q for his potion.
6/23/2019 Supernatural You
The American Age of Reality Entertainment is coming to a close, overshadowed by evening news Reality, and somewhat shamed by the run-on offering of "characters" without classical theatrical, dance, or voice training as Entertainment once required. We prefer stories with a supernatural principle, although "religion" is criticized as a supernatural crutch, and God sometimes criticized as a supernatural group wish.
Personally, I am interested in the supernatural aspects of brother Osteen appearing in the Wells Fargo Center in Philadelphia. There will be quite a head of Allen County supernatural steam beneath the evangelist in Philly- from the wealth of Little Turtle, who once strolled its streets dressed like the wealthy, after death subsumed by the Northwest Bancorporation, to the home of the original James Bond, ornithologist b. 1901. This is not the same James Bond, father of Rosemary's Baby, Richard, my North American Half Cousin. The Philadelphia Bond was author Birds of the West Indies, whose purported Bond name was used with permission by Ian Fleming, who had an interest in Bermudan birds. However we can uncover this Flematic enigma on the back cover of Birds, First American Edition published 1961. The James Bond pictured on the back cover is in his forties at most, with jet black hair and the body of a much younger naturalist than any James Bond b. 1901.
In 1901 the Norfolk and Western Ry was in receivership for the third time since its construction over the old Wabash and Erie Extension Canal bed, and placed into the hands of Capt. Michael Valentine Fleming, father of Ian.
There are still Fort Waynians, Rollandians, who know stories about the Norfolk and Western Ry, by virtue of a long life in Allen amidst those who had lived longer lives in Allen, just as I grew up listening to the grown ups go on for hours about the Florida East Coast Ry, aka The Flagler System. It has been a plaque of financial corruption since 1913, the Federal Reserve Act. That is when the stock was sold.
Walt Disney was born in 1901.
So with our old time Allen Bonds and Flemings, at least three Secret Service agencies in town in 1927 before the crash, is it so hard to see 1978 Shamrock (Fleming and Disney) buying Central Soya in 1985 with Douglas G. Fleming and Roy E. Disney signing the papers, return to Baker and Daniels, while the Kryder securities of 1976 disappeared, managed by Thomas M. Moorhead, Baker and Daniels?
Is it not supernatural that the Walt Disney Company incorporated in 1938 nine days ahead of The Suburban Building Company of Fort Wayne Indiana, Frank Kryder president? And that Raymond Disney and Frank Kryder were movin' and shakin' around the country in Atlanta and Woodland Hills, as Realtor Board officers before Minnie Mouse put on her first dress? While they were planning towns, D.W. McMillen, aforetime president and founder of Central Soya, was busy in Pennsy as president of Central Sugar.
Why were the Beagle Boys always moving loot around in vans?
Why did most of the land purchased for Walt Disney World originate from bankrupt railroads?
Why did Pepsi lure its way into Disney World while North American Van Lines was being sold by Frank Kryder's kin to Pepsi?
Those in Allen County who locate tombstones and visit graves may want to take a peep at the fortune in marble Shamrocks festooning the stone of Donnelly P. MacDonald, president of People's Bank and Trust in the Kryder days. Specially commissioned and shipped from Ireland, most would say the elaborate floral monument celebrates his heritage, but to me it is MacDonald's greatest contribution to his country- a permanent clue, most likely, with reference to Shamrock, a caper which devalued his family-owned bank in the merger of Anthony Wayne Bank, Summit Bank, People's Trust, and National Bank of Detroit, Chicago.
AWB was founded essentially with Kryder mortgage securities. Its bookkeeping department moved into the Kryder offices at 215 East Berry.
But Shamrock Family Funds 1978 triggered events in fast food, for example. In 1978 tomato prices in Florida were frozen for almost twenty years. The biggest buyers of tomatoes being Burger King and MacDonald's, and Florida tomatoes being essentially inedible on their own, the price fix fostered actual slave conditions for pickers housed in trucks and found chained. https://ciw-online.org/
Shamrock is a clue, and it is supernatural that Shamrock Inn, Georgia was incorporated the same day as the Ford Foundation.
5/31/2019 These Are The Latter Days
Jeremiah says, "In the latter days they will talk of these things." I know I am in the Latter Days because I can't stop talking about that which was.
This is the marvelous thing about Eternity- we cannot conceive it, because scripture causes us to divide Old and New, B.C. and A.D., Past and Present, Former and Latter, and so we cannot connect Yesterday, Today, and Tomorrow, unless we are scholars following the money since the Crucifixion. This I learned the Christmas of 1972, three months after losing Katherine. A television commercial was running that season to the lyrics "Money Makes the World Go 'Round" while a model with platinum hair, wearing a white mink, strolled a glamorous mall, then slouched around on the hood of a Jaguar, counting her diamonds. It was a difficult and dismal holiday.
That was 1972, people, when we were asked to turn our thermostats up or down, waiting in line for gas. Minks were still something to want.
But in 1932, family folks in Allen County were having to borrow money for coal to buy it in advance. The lenders were of course, Shoaffs, Barretts, Flemings, Bonds, McCullochs, and Ewings, same ones as created a divide in the Miami and Pottawatomie, robbed the Richardville Reserve, and orchestrated coal shortages by hoarding it in warehouses. These are probably a nest of the best-disguised oligarchs in America, mostly Latter Day Lawyers . No one would suspect what lives on Berry Street. Because most of your life you are worrying about paying these people off, one way or another. You owe them for your mortgage, insurance, car, fuel, food, drugs, financial fees, and medical practice, if you are a new doctor. Those are just necessities. If you are hooked, you pay them for cigarettes, booze, and opium, by the long route to Singapore. You pay them for Disney, Pepsi, and your Lincoln Continental Bank of Illinois.You owe these barons because they are descended from aggressors by tradition who brought their ways with them to the New World, got into government, and enriched themselves from the inside the minute our country was organized. They got the best lands from the BLM as soon as surveys were complete for minerals and gas and the Union Pacific student council took control.
So I don't see any AllenCo Barretts, Bonds, and Ewings out there in Fred B. Shoaff III Winslow rubber life rafts helping people off their rooves. They'd like to sell the government a fleet of manufactured housing right now, but not to help the homeless. I've been thinking we all ought to live in manufactured housing- less of a footprint on the building site, more disposable, and made of recycled steel product. It's the landscaping that makes a homesite, anyway. Maybe if people didn't need so much globs of molded concrete, impractically high ceilings, immense windows, and building jewelry on their permanent structures they would spend a little more on a bush, tree or shrub. As a lifelong Garden Designer, my career was doomed by 600 yds. of peach silk flounce window treatments, $24,000 wicker sofas, home theatres, and things people need more than a beautiful garden to look at or to present to others.
And something has to be done with those railroad cars, the ones with the 499-yr leases on them. I think they're cute. Maybe Norfolk Southern would spare me a couple to retire in, considering I was robbed by Kenneth W. Maxfield, et al. And I'm sure North American Properties has some spoil mound for siting my freight cars. However, I am not paying you goons one cent of rent, you can count on that. I have a Maker and Redeemer to settle my account, coming soon. Women shouldn't be burdened with money.
We regulars all could be living in their junk industry much cheaper- homes of annexed freightliners, moving vans, using storage units of conjoined washing machines, freezers. Actually, on the AMTRAK you can see people living just that way along the RR easements. Though their refrigerator houses and toilets on the side of the track have not been made into any big reveal you'd want to see. That's the plan.
Whatever "Acts of God" come along are always turned to profits by our oppressors who can manipulate anything, from crashes of the Farm Credit system, or the "market," to expensive crises on land far from our huts and lean-tos. Therefore, unless we folk don't divide Former and Latter right now, we are going to end up in a perverted nightmarish conception of a Celebration Greenbrier Land for the Blessed, and in the low country, manufactured worker housing for the clerks and service people. Dat's de devil's plan, and it will get you, if you don't watch out.
Boy, I can rant like a tent preacher.
5/20/2019 What Chickens Like to Eat
It can't be left unreported that the Pemiscot County Step Hens have every feather a-ruffled after Joel Osteen described the diet of a chicken as a reflection of bad attitude. In the first place, dance rehearsals have been going on in storm shelters for the most part lately, and the Step Hens were so gathered this Sunday for Meet the Press and then Joel Osteen, before practice. That is dedication.
Chickens do not enjoy eating waste material, by any means, but it is what they are given or left with, by man, keeper of all creatures great and small. The Step Hens admired the platters of tasty seeds and nicely cut fresh super foods prepared by chefs for Martha Stewart's Pet Keeping show. That is what they want to eat, what the Hollywood animal stars and Martha Stewart's pets eat.
Step Hens have overcome by making a dance team. They pound the pavement, thump in the mud, stir up dust, tap on wood- that's attitude. They enjoy a bright evangelist now and then, but their religion is Stomp- an earth vibration of dancing feet, thundering herds, and footed animalia.
Chickens are not dead producers- in fact, an egg has always had a bio-score of 100 as a complete food for man. That is life producing. How the more wonderful is a chicken- forced to eat slop and waste from which comes 100% life. Humans can't do that, not usually.
So we'd like you to consider, Brother Osteen, the Step Hens being numbered with the godly, do bless you anyway, and forgive you for every once-dancing chicken leg you savor.
Death producers take all kinds of waste and make it into weapons for more death. What a lovely thing the implosion of Bethlehem Steel was. Take God out of the steel business, and that would include B'Nai Jacob.
5/17/2019 Living Poor But Good
There are many pleasures to pursue in this life, I learned from years of designing landscape for the only people who can afford professional design. So many that one becomes dependent on outside help, just to maintain the scenery. You have your cleaning staff, lawn workers, car detailer, handy man, window washers, pool man, and nanny in and around the house every day. The community is gated, but the theiving comes from people let right through the gate. Is it worth it to be free to eat some half-baked lunch at The Club?
At some point I realized none of my clients knew what it was like to have to run to the check cashing store by the time their nails were dry enough to pay me.
I decided I would be of better use to Habitat for Humanity or some such project, and use my talent to not only demonstrate sustainable and practical community plans, but to spread the notion that a pleasant environs, such as fresh paint and plantings, are important to the psyche. However, like every other opportunity, such jobs, even "volunteer" are sewn up tight before the groundbeaking. They are political.
I've never met a free-lance landscape architect who wasn't as broke as I. We have to make jokes about it to ward off bitterness. We are people who will not deceive a client for The Company. We are into working for the client, for all the good it does us.
In England I would have a much better career.
5/14/2019 Never Make a Life Insurance Trust, or LIT
Unless you want your successor trustees to have open season in your intended beneficiaries' pocketbooks, do your life insurance the old fashioned way. I'd bet the majority of people with LITs were talked into it. Take a look at Northwestern Mutual Life's website, for example. They are there to keep hold of insurance benefit money that never really leaves the company. There a a jillion financial products to purchase with benefits. There is more information on what to buy with your benefit than you can look at.
This forms an organized banking and insurance relationship which should be illegal, and once was. The problem now is that lawyer or accountant co-trustees are operating annexed to banks. Do you think you have financial privacy?
The Trust Company was devised to get around bank and insurance company marriages, particularly after 1905. It had to be admitted that the insurance companies were bullies with the ability to control commerce. To avoid the appearance of a monopoly, citizens were guided into pooling their assets in the Trust Company within the bank, for absolute safety in the storm.
That was the Straus Brother's testimony, Straus smelled like a rose after weathering seven depressions which Allen County endured from the 19th to 20th Century. It has been noted that once enrolled in the old Lincoln Trust, you couldn't just pull out. The strength of the trust was the industrialist, newspaper, gravel pit, coal merchant, main grocer, large scale dry goods merchant, receiver, judge, law firm and land owner. This was the grid plan, and across the nation 1905-1928, if all these contributors were present in a town, they were recruited. They liked it, because the Trust gave them assured wealth. These groups were always the prominent people of the town and by the time any of us were born, our surroundings were what they had constructed, supported by The Trust Company.
Who's in control here, folks? Who afflicts your daily consciousness most? The Lord gives and the Lord takes away. We see it with our eyes. We live the experience.
But the Trust Company wants the role of giving and taking away, competing against the Almighty on earth.
Around 2010 I connected some research and published that 2018 would commence a good deal of financial affliction on independent farmers. A load of Farm Loan bonds from some years back matured that year. It is not easy to assemble such information to demonstrate the presence of The Trust Company, but it had to be done to solve the mystery of the Frank Kryder family.
Once I found the Trust Company had dictated the course of my family, in the place of God, I could see why my life had gone so ridiculously wrong, so off-course, even insensible. It didn't suit my nature. It is why I grew up wishing to be normal. I had friends in families who were normal. So I knew we were not.
If not for the Trust Company, I may have been born in Fort Wayne. Katherine may have married a Fleming or a Ewing. Or she may have gone to Hollywood-she was that beautiful and entertaining.
This is what makes sense. Rosemary Kryder would not have married James Ewing Bond if she didn't have access to any Kryder Money. Her mother was a clerk in the Recorder's Office until Frank died. Ewing Bonds don't marry filing clerk's daughters. Rosemary was entitled to a per stirpes share. So where was Katherine's? Where was Rebecca's, her sister?
In Allen County, by the time Ian M. Rolland was president of Lincoln National Corporation and multi-bank holding companies had been legislated, The Trust Company had the edge, as always, now over independently gathered Mutual Funds. Some may have noticed that "financial products" is the name of the game now. Products are sold for banks and insurance companies by independent contractors who are completely self-interested. Why introduce so many strangers to your nest egg?
These are all steps to put more and more barriers between you and your beneficiaries. They will have to pay Wolfie and BaBa kiosk lawyers with shaky paperwork that couldn't be right. Your kids will be at risk with a trustee unknown to them. Especially when a parent dies, it has long been calculated the offspring's response to estate matters will be impaired by grief and the impact of change. Death of a parent wakens memories, good and bad, if you have them.
If a parent had been sequestered by an interferor, in bed with the co-trustee, your legacy may have little chance of reaching its destination without paying a load of strangers and having to steel up for a fight of undetermined length and expense.
It is a Lie that having a Trust will avoid the agony and expense of Probate. I have collected cases as proof.
The phrase "wealth accumulation" is abhorrent once you have learned the origin.. It's a damned golden calf. So we have been told, but it is irresistible, and worthy to be worshiped.
Knowledge is more than wealth, though you must dig it up for yourself. I grew up listening to every teacher, loving my textbooks. Still have many of them. When in graduate school I started on the Kryder genealogy. This is when I began knowledge accumulation. I was propelled into law libraries, city county complexes, cemeteries, sociology. I spent my money on Moody's Banking, Insurance, and Transportation Manuals, 1929-1982.
How many ladies do you know who would spend an afternoon curled up in bed with maps of the Pennsy, deep in thought?
I may be poor, but I know a thing or two, enough that out there somewhere someone will see the value.
5/13/2019 Remembering Marge Kryder
In all fairness, though she was a Klopfenstien, Marge Kryder, who was married to Dick the photographer in Leo, who didn't know his lifelong neighbor "Kenny" Maxfield was a lawyer, was the most kind to me in my efforts to sort out my own family. I think it was Jeanette Cook who told me to call Marge, from my hotel room across from the topless St. Mary's Cathedral in 1994.
Marge knew Clarence and Minnie well enough. There was actually another Clarence A. and Minnie Kryder, younger. Marge helped me untangle some bits, but she became very concerned when I told her Frank's lawyers were lying to me.
She said, "Oh dear. Maybe there's something about your grandfather they don't want you to know!"

"But he was my Grandfather, and I have a right to know. His daughter is dead."
"Listen, I'm going to have to cut this short, my husband just came in."
Once I received a mail asking if The Kryder House had something to do with my family. This was Marge's memorial, a home for women in trouble. Someone said, "She'd take in just about anybody."
Then I heard the Fred Kryder family intercepted a copy or photo of the pencil portrait of "Harrison's Squaw," Hazel Gerardot had promised she would send.
Marge came through with a number of interesting photos which she took the time to mail to me. God Bless her heart.
I called Dick Kryder one day, and he said he would send Frank Kryder's website link to Otto Bonahoom at Barrett and McNagny.
Don't jive me with any of this, "But that was so long ago. You have to move on."
That is a lie. The Devil is a Liar. There is no moving on in eternity. Jesus Christ is the same yesterday, today, and tomorrow. I was born to Katherine, herself born into in a world of subterfuge she never understood. She had to be parentally kidnapped in the middle of the night to get out of Fort Wayne. There was trouble with the railroads, and trouble at the bank in Atlanta where her great-uncle was VP for Asa Candler. Candler's son-in-law was murdered. The wife was the sole Coca-Cola heiress and was swiftly taken over by trustees.

"Women should not be burdened with the handling of money," was said outright in those days, but don't think it is not a widely heeded thought amongst men of today. We see it as inequality in pay scale, but there is your origin. I think it is the battle of the sexes. Who should control the money? In the past, widows seldom fully controlled their husband's estate. You can't give women money. This is the biggest threat to male dominion.
I was witness to Katherine Ann Kryder's life, how she was treated, her thoughts and notions, witness to her struggle to survive dirty plots of bad nasty men.
Katherine was given an allowance by her husband Leonce, from which she had to provide a week's meals, gasoline, and our daily expenses. She could not buy herself anything at will. Clothing for herself or we girls was procured by separate allotment. That is how I came to start weaving potholders and selling them to the neighbors by the age of six. I wanted money to buy my mother presents at the dime store.
I do not move from the day Leonce had the police contact me at college in 1972 to get the news. Leonce , BTW, gave me $35.00 weekly for college though he was fabulously rich. This was when I knew for certain something had always been wrong, flying over our child heads, something that was in motion before I was born.

Frank was an alcoholic, I have been told, but Bunny, his wife and my grandmother, was a keeper of dark personal secrets such as her form of bingeing. We dined just the two of us frequently. I was young, but I remember her order- she had two C.C. Manhattans before dinner, and something else after. Katherine said Bunny drove all three of her husbands to alcoholism.

If Marge were alive I'm sure she'd put me up in a shed, if she knew my condition. My needs are modest. I've even learned to get along with rats and roaches.
5/13/2019 The Victims of Estate Fraud and Who Cares
Theft of your bicycle from behind your own fence is about how important or concerned the police department will be, even if your blood relatives are witnessed litererally ripping a legitimate Will right out of your hands on the way to the Recorder. Not even suicide with estate theft, followed by the sudden wealthiness of an abusive ex-spouse raises their eyebrows.
IRS is an option to get your complaint on record, but once you work with IRS, they take everything you can fork over and then forget your face forever. They will treat you as though you were trying to use them to collect a reward.
The FBI has a victims of financial crimes unit, and a special unit devoted to financial crime. There are no cases of estate fraud you can find in their list of achievements. Financial crime has to have hundreds or more complainants and an iron-clad looting of a pension, or loss in a definable Ponzi to rouse interest. This applies even if the hot property is more government securities than Madoff ever possessed, instruments and pledges which have been lost track of and passed around the country clubs since The Great Depression. You are in fact, given loads of attention, interviews, and maybe tv if you were greedy enough to be ripped off by an apparently independent financial wiz. Yet there is no acknowledgment, except by forensic accountants, that organized estate fraud exists as a seriously larcenous racket which is being allowed to flourish in the United States. Because, estate-owed sources of funds do not look like money being laundered, but quess what is mingled with those juicy dividends of your great-aunt you forgot about in Kansas, now being mailed to someone else?
Now, cases of the elderly are a different class because the ripped off elderly tend to be compromised from the start by illness or simply the desire to avoid stress. The problem there is, who wants to ask the elderly to testify? If they find their savings and Will have been interfered with by someone close, the emotional devastation is a health threat. Those who have been induced to change their Wills secretly by interferors have to be kept alive and in good mental condition, if the crime is discovered before death, in order to put the paperwork back the way it had always been.
Financial crime also must be easy to prosecute for law enforcement to consider a case. Therein lies the success of a two-century old caper, handed down through generations, in great secret ceremony, which succeeds on the knowledge of the limititations of the law and the number of years involved in cultivating an estate fraud being too complex for a not so incorruptible bureaucracy.
We should get the picture by now, that the greatest financial crime, especially by insiders, is much too complicated, too politically sensitive, and perhaps bad for the career to pursue. The thinking crowd who played the game of LIFE must remember, that doctors were once the most esteemed and prosperous class professionally. Lawyers did not usurp the rank of physicians by accident.
Which is why estate frauds are becoming more ludicrous by the day. You must pay them to get pay for their buddies, so that your family-owned legacy may be released from various holds. Further, who cares about a lost inheritance?

I say, there are many an inheritance which came into being from the love, sweat, and tears of people for their blood line. Some are long rooted in the past, some are prod the depths of human suffering. Others exist as compensation for time and love never given to one's children, for guilt, for injury.
The thing to know is your legacy, great or small, is a matter of small concern, as the world turns, unless it is paying a lawyer and trustee. Maybe one day we'll all revolt against tampering and interference. Though never forget, whether the outsider is a relative, caretaker, or otherwise acquainted with a Legator, they will need that person's attorneys and trustees to obstruct intent and loot the dead.

5/12//2019 Katherine's Day and Erin's Day
It is Mother's Day, decidedly the worst day of each year to endure, regardless of the passage of time since Katherine suffered violent unresolved death in 1972. I went to Office Depot and saw a rack of Mother's Day cards and burst into tears. I should be making a card as I always did, for my mother today.
I observe strict taboos so as not to become degenerate with melancholy.
No: alcohol, any establisment with a bar, soy, opium, cigarettes, lottery tickets, casinos, slots, living on credit, telling lies, motor boats in the waterways, ostentation or luxury. The list is posted at the Step Hens' rehearsal barn. They liked it so well they printed it up really cute and adopted it for the dance team code.
What about you, Mr. Ewing? Mr. B. Edward Ewing, with whom I have much in common, what happens to you on Erin's birthday, for instance? Have you lost your enthusiasm for Christmas yet? I still have the stocking Katherine knitted with my name on it when I was nine. The santa beard is kitten-soft white angora, something little girls love. But I have it hidden away where I cannot see it, ever. Eventually I decided there was something worthwhile in the Jehovah's Witness idealogy on the subject of celebrations of birthdays and Christmas. Evils for many, Christmas trappings and birthday bashes open doors to depression.
A candle, a boys choir and some evergreen foliage is all I can muster for Christmas.
Once grown up, I can't say I have ever "celebrated" a birthday. Why, I know people who throw two or three parties for themselves, not that I attend.
I will celebrate the day I am in my own cabin in the woods with no landlord. On that day I will feel happiness as I once did so long ago.
Do you go through your photos of Erin? My first baby picture, in its 1950's metal frame also makes me burst into tears. It is at the bottom of a lily of the valley box. Katherine made my baby book. In those days a birth certificate was the first page of the book. At one time, that was valid enough to obtain a marriage license. The doctor and nurses signed.
Katherine recorded each gift, things from people I never knew, and who gave it. I had god-parents I never knew. She had started my family tree with a mistake, listing F.C. Kryder, not C.F. Kryder as my great-grandfather. That is as far as she could go.
Though born in Fort Wayne and in school in Fort Wayne to about age 10, Katherine had blocked the memory. I never heard her say a word once about Indiana. I thought she had been born in Florida. She told me her grandmother grew the most beautiful flowers she had ever seen. That had to have been Minnie, as her maternal grandmother had died before she was born. She took me to the hardware store each spring for seeds.
Between the pages of my baby book is a picture of Frank Kryder in Lloyd Bridges-type swim trunks. I asked Katherine who is this? She said he was a friend of her mother's. More than twenty- five years after Katherine's death, I realized the picture was of Frank and my grandmother at Cree Lake where the Kryders spent summers. Why hadn't I been told the truth? Why keep the picture?
Viewing pictures of my childhood is like stripping off my epidermis. I just don't do it.
What do you do for pain relief, Bedward, my friend? Is it easier when you are NAP PING?

5/11/2019 Laura Picot Sayles, In the 21st Century , Should Have Hired Her Own Counsel
Whether in scriptures or fairy tales, the story goes, a sibling is caused one day to make a choice which will impact the other. It is never the right choice to over-endow one's self with a sibling's share, believing freedom to do so is some sort of cosmic endorsement.
How much like the Temptation in the Wilderness is that? Laura Picot Sayles went to Sunday School, but decades of wine and champagne burbled everything Katherine gave her right out of her head.
At the fated time, Laura chose what was behind the unknown trustee's curtain.
Now she will have to see what she could have had if she'd held out for the envelope.
5/11/2019 Can You Avoid Estate Fraud
As one of the eldest of transgressions recorded against one's own blood, the proof is in towers everywhere that Theft of Birthright and Estate Fraud is a well established profession preying upon the most astute and powerful amongst us. No one is immune or can be well enough prepared for the kind of interference others, mischievous strangers, will orchestrate against a beneficiary for their own gain.
My twenty-four year unplanned research hiatus dragged me through a web of theft of royalties from celebrities, diversion of interest payments, lease, oil and stock dividends, organized for the purpose conversion. It buys a lot of municipal bonds around the nation.
I'm not speaking of independent sheisters and hornswogglers drummed out of once higher status, courting elderly ladies for their life estate interests. The real operators are the best of the best, employing a two hundred year psychology cultivated to gain your trust, "scientifically," and "on a grid." That is a 1920's self-description of The Lincoln's advertised strategy.
However, except in the estates of those who die all alone, you must count on at least one family member teaming up with a single parent's accountant or a successor trustee, someone you may never have heard of, taking your birthright, assembling an unpleasant, sometimes very painful and destructive course of events to drive a wedge. The ownership of assets will be confused. You may not know where any of your own father's papers are, and no nice gentleman comes knocking on the door to fill you in.
For in twenty-four years I followed a slough of estates gone wrong, things either related to Kryder, and other connections who came to me because of information tying in with their estate problems. Saddest is childen prevented from receiving their parental legacy. One group of adult children had to pay $4,000,000 in legal fees to inherit their father's estate, the fortune of a bona fide self-made man. Two of the siblings died before the estate settled. One of the siblings, the male, was the interferor, teamed with an accountant who was sent late in time to the businessman, would you believe referred by Fred B. Shoaff III? I wouldn't be able to write it if it weren't the truth.
Boy that accountant whammied that family forever. The ordeal lasted years. Here was a person showing up in a hard-workin' man's golden days, re-structuring this and that for tax advantages, for his heirs, then the man dies suddenly, alone in his home. The interfering sibling takes over all the responsibilities with the Sheriff and so forth, and has the body cremated before any discussion with his sisters.
That is how it starts, folks. Many tidy fortunes have been built, hoarded, scrimped for, or saved over a lifetime by regular country folk who are in no way as sophisticated as the people they let manage their money. Those without family become someone's bread and butter to purchase items in the name of a foundation. It's a lousy thought, but not as obscene as that of an interfering stranger, trodding across decades of family dynamics to disrupt the natural descendancy of property.
Of all the nerve! None of us asked to be born, that we can say for sure. A parental legacy is created by the birth of the child. Years of mate changing and morals deterioration do not extinguish an estate created by birth. This is serious to society, but we are casual marrying and divorcing, going on late life fugues, as if the responsibility of a birth can be diminished or undergo alterations with time.
I regret to say that I was not resilient when my family broke apart, in 1966. I don't believe the children are unscathed in divorce no matter how beautifully handled. Half a century later can I go back to every painful moment as if it were yesterday.I remember the day I felt my heart ripping in half, eating a hot dog with Leonce at a beach drug store. He wasn't living at home with us then. Yes, I burst into tears, worried he that he did not have home dinners anymore. He was busy doing you know what with the Molokai girls. To think I was feeling so sorry for him. That bastard.
Interference with your birthright can be introduced by kin afar, kin unknown even. Or it may come from your own sister. My sister, Laura Picot Sayles, who is licensed to know better, almost followed the book of stealing a birthright when she made her first (likely only) real estate sale, our father's condo, in such a way as to conceal my interest. There is no Title Insurance and the WD is that of a dead man. I bet the property forecloses in two years to clear the title.
The 1922 Fort Wayne Board of Realtors was truly against this sort of real estating. Laura Picot Sayles has acted in complete opposition to the old Board and the ideals of The Kryder Company. For example, from the beginning, to join an established realty firm, one brought their own realty for sale with them, like Bernard Hedekin did when he joined The Kryder Company Realtors.
Leonce supported Laura her entire life, for the persona she donned in early adulthood was an unemployable version of Leonce. It was all she knew, to act like him, to command and give orders, to insult and belittle, this seasoned with fulminating haughtiness that caused eyes to roll. Her adaptation of Leonce did not work in a woman.
Leonce even admitted, "I created a monster." She could only work for him. He had to provide for her forever.
I understood it. It never occurred to Leonce and his new wife the teenaged girls ravaged by suicide and years of preceding illness, abuse, and divorce may have benefited from immediate therapy and counseling.
Instead they took us to Europe. That was the cure. I had to watch Leonce buy his new wife a dinner ring for billions of lira. Katherine never wore jewelry other than her plan wedding band.
In Rome I got drunk. Leonce and his wife were at the table the entire time I consumed thirteen Bloody Mary's. No one cut me off. Laura thought I was disgusting because I did not wear nail polish. Then stricken with a parasite I picked up in Firenze I was not interested in being dragged along to the French Riviera, and asked for a ticket back to the U.S.A.
Clearly we each were going deal with our new lives in our own way. My love for my mother, coupled with the hidden horrors leading to her insensible death, would not let me follow the man who rolled her into her grave. Nevertheless, I hid my stance in order to obey The Commandments. Over the years, people in town who had a distaste for my father, for things he did, and sometimes for how he treated Kay remarked:
"You know, your father is very lucky you came out the way you did."

That is testimony of my obedience to God Almighty. Though he was living wrong, and on my dime technically, setting an example of debauchery for my younger sister, I pretty much lived the proverbial life, my trust in God alone. It's the chance you take.
Laura Picot Sayles, in the words of Leslie Charteris, has joined the "ungodly."
Leonce and Laura did not like church. Katherine and I wanted to be a church family. The division of interests was clear early in the household. Much as I craved my father's attention, especially by accomplishment and achievement, his game was to not be proud, blow a large spit bubble and pick a copy of Esquire. He believed it was wrong for children to be given self-esteem.
My sister and I were children seen and not heard. We at times inexplicably broke into giggles at the dinner table. If we couldn't stop with the first warning, his big hairy hand would come out of nowhere to the side of our faces. I just do not remember the two controlled little girls we were, ever warranting the welts he left on our legs with his Martin Burns belts.

So I was not unprepared to be defrauded at the time of Leonce Picot's death, by his only other lineal descendent, my sister, daughter of Katherine, Laura Picot Sayles. She knows nothing about the life, brilliance, and injust suffering of her mother Katherine she lived with for seventeen years. She knows nothing about the Kryders, or Leo, Cedarville, Grabill. She's probably never heard of Hartford City. She does not want to know. Katherine was a loser. Leonce was a winner.
She does not know that Leonce Picot participated in defrauding Katherine when her father died in 1966. She comforted herself with Leonce riches, which were essentially Frank's, Minnie's, Frank's then Katherine's. Major interference at the receiving end here.
Laura said, "What do I care about a bunch of old dead people?"
She in fact considered Leonce Picot such a winner with his buddies The Burger King, Borchers and Berry, she denied her mother Katherine altogether, surely as did Peter deny Jesus, and most everyone believed her stepmother, 12 sizes bigger than our actual mother, was her mother. She reported it to the papers, just to confuse the issue.
I think it is very interesting that a coherent layer concerning inheritance laws, boundary stones, towers and subdividing, comes up as a matter of subject in King James,with frequent use of banking words such as trust, save, and redeem. Trust, save and redeem are not in the vocabularly of today's peasant, but they are definite banking terms. But the peasants of yesterday didn't have trusts, savings, or things to redeem, nor will the peasants of tomorrow have.
Trust, Save, and Redeem are words of the commercially active world.
Personally, I'm an Anchor and Rock fan.

4/26/2019 Fort Wayne Untimely Deaths of Women Since Katherine Ann Kryder, d.1972; aka Kay Daniel Picot aka Katherine Ann Daniel. (John Wesley Daniel was for a time her stepfather, but she was legally Katherine Ann Kryder.)
One goes through many death rolls and causes of death in historical and other researches, but the Fort Wayne deaths of women since Katherine Kryder is more of an in-your-face list I incidentally encountered, not all in one place, not looking for it at all. That would be weird, and the only weirdness going on here is silent Leo, Cedarville, Grabill kin. Katherine was barely 40 when she was found in her bed, shot through the heart.
The question is, for Dr. Shoaff, aforetime county surgeon, is it better to be a living pauper with no quality of life, than to be rich with no life at all?
There was the Leichty girl and her battle with cancer, a really sad situation in Leo as described in Mark Souder's Book Country Folks, and though I know of no Leichty relations, Kryder was conspicuously missing from his account of Leo-Cedarville history. Very odd considering John Kryder III ran for state senator in the Lincoln election, coming to Cedarville, Allen county in the 1850's or earlier.
Nora MacDonald, daughter of the Peoples Trust and Savings which was Trustee for 23 acres of Clarence Frank Kyder's and Minnie Viola Disler Kryder's Original Plat of Waynedale, inherited $40 million, believing she and her sister had been ripped off in the Anthony Wayne Bank/Peoples Trust/Summit/NBD merger, died young of brain cancer.
Michele Bruggeman, dead at 40 from cancer. Patrick Bruggeman received Lot 88 Original Plat from Walter P. Helmke in the sham of the James Irwin Evans Estate. J.I. Evans and C.F. Kryder were more than associates.
The Lapp woman, who was reporting on sheriff activities, was violently murdered and the special needs suspect was hanged in jail before a case was made. B. Paul Lapp Quit-Claimed Lot 209 Avondale to Farmer's Trust, to Clarence Frank and Minnie V. Kryder.
Patricia Steigerwald, Allen County Treasurer, drank a fatal dose of herbicide. Then NAVL put a man in as Treasurer who went on to become State Treasurer of "The Cheapest State."
What quality of life is left for the survivors? Do the Towers send you fruit cakes on a regular basis? The Towers should be sending me some diverted Burger King International dividends which are unclaimed property of Bernie Ewing in California. That is why the Word says, "Erin for Katherine."
*
Quality of life is no antidote for pain, though no quality of life accelerates pain to the unbearable. People in unbearable pain cannot work or have fun with their friends and family. They have to watch videos of other people's trips to Walt Disney World.
I have seen with mine own eyes quality riches are nothing against disease, my own clients falling in their prime while I worked for them. Children of Privilege have driven their Teslas on graduation night into infernos. In my "Expensive State" quality of life sends young daughters off on island vacations from which they never return alive, children raid their home's custom built bars and drink until their livers explode.
Leo Goodwin, Jr. was a high school contemporary of mine, a few years ahead. Katherine never allowed me to hang with that crowd. His father created GEICO originally for the government. There was an intermarriage with Singer Sewing machines, and some of my higher quality of life friends went to the mansion parties, or they said they did. I was afraid of it. Leo was a teenage alcoholic with fast cars and after several accidents, the last killing someone, there was no way to keep him out of jail for a while.
The day of his release Leo, Jr. made a reservation for the Wine Room in my father's restaurant. He ordered that only the very best wines be poured unceasingly for his party. There were Oysters Rockefeller, Beef Wellington, Giant Stone Crab Claws, and Beluga Caviar. Now that's quality of life.
Soon after Leo, Jr. cracked his own self up. He was dead. He had the most opulent quality of life in town. The quality of life of his survivors built a small alcoholic treatment center, named in Leo's memory, and those he killed and mortally wounded emotionally with his quality of life.
Don't know why the Good Lord didn't make me a farmer's daughter. An apple tree is quality of life. A pecan gove fills me with joy. Living in the mountains, in the green, green trees is heaven.
Enjoy your novelette, my dears.
4/25/2019 Fort Wayne #eugenics
American society has always looked down on the poor- yet someone devises ways to create more and more of us, while others are concerned with extinguishing us except for purposes of slavery. We don't want no po' folks 'round, except for the dirtiest jobs, and there're too many of us in America already. Think, Fort Wayne, why is Indiana the "cheapest" state in the country to live? Because the po' folk have no money to pay national prices inflated by Fort Wayne securities trading. All around the U.S. Indiana po' folk are needed by the world to slop the hogs, for clerking, for inescapable tenancies, mortgages on dubiously owned farms and homes, and for taking out the garbage. Everyone in the country pays more than Indianans for the same quality of life. Thus Fort Wayne surgeon, Dr. Barnett, of Shoaff-Barnett, Barnett Bank, Bank of America, is quoted in the Journal Gazette around 1920 for his emphatic views on pauperism, birth defects, and genetically-linked disability- these are people with no quality of life; for the good of the state, their lines should become extinct via mandatory sterilizations.
#metoo This is the subject of my upcoming work of historical fiction, "Cherrie and the Die Masters," set in a fictional Fort Wayne Home for the Feeble Minded, at a moment when epileptic mature females, ladies with depression and a host of maladies which today are treated with medication, faced forced sterilization, along with the depauperates who lived in the woods. The underpinnings have been researched for twenty-five years. The history of the Home, its politicians, trustees, attorneys, and contractors shows Tower attitudes have not changed for the better, but evolved into a more aggressive plan to completely financially control a pleasant paradise world built and maintained for a den of thieves. Their world is founded on slavery, murder, larceny and mind control with terror, and we allow it to go on and on, too afraid to speak.
Step up to the plates!
#disney All take note of the public opposition made in a surprise appearance of Walt Disney's niece to protest the CEO salary at Disney as compared with salaries of the rest of the company. Who makes Disney magical? Singers, dancers, musicians, performers- no pay at all when you consider time in training for theatrical work. The beautiful gardens- try very low-paid horticultural internships offered for the privilege of being associated with such glamor. Disney World serves some of the world's worst canned cuisine, I misfortunately detected on my one visit there. I will never go to Disney anything again, or see another one of their ugly Alice movies, or listen to their fart jokes. Remember all, Raymond Disney was a real estate contemporary of Frank Kryder, and the 1938 Walt Disney Company was founded just days ahead of Kryder's The Suburban Building Company of Fort Wayne, Indiana, 215 East Berry Street, rm 225 Standard Building.
#disney Since Barrett is on 215 Berry, and the names Barrett and Barnett are essentially interchangeable as census taker errors, and Tom Shoaff merged Central Soya into Disney-Shamrock Family funds, get this: Fred Shoaff III, King of Venice-Nokomis, incorporated ROIC in Florida. The last four digits of the taxpayer i.d. are the same as Florida Walt Disney World. People get wisened. It's only the last four digits that mean anything as a tag- a tag which would be very handy for double books. This is just too much coincidence for any decent Detective Chief Inspector.
The #Kennedyassassinations were national terrorism and psychological battering which took a lot of heat off General Dynamics and extinguished interest in the 40 years of railroad gold mortgage bond fraud by The Flagler System, founded simultaneously with the Federal Reserve, on the heels of the court-ordered dissolution of the Standard Oil Trust. We teenagers thought riot and confusion was all about integration and Viet Nam. Yet what was going on were the Tower manipulations and buy-backs which have created more poor. We are living it now, because we don't think in terms of bank and insurance time increments: 25 years, 30 years, 50 years, 99 years, 100 years. However, we can work backward from the present now, with new eyes, look at the chronology, pinpoint the influx of illicit funds, who was robbed, and what is in whose wallet now.
Why doesn't anybody want to do that, #elizabethwarren, when we can watch things get sleazier till the next big crisis takes us by complete surprise? Is the FBI too busy with government corruption?
Bernie Ewing, if you are feeling Normal in Nashville (another in my book series) it is a sure sign you have lost your soul. I certainly don't ever feel normal, but I do sleep very well. I know how they worked you, when you were young, like they did my father, Katherine's husband. You sailed on like Chili Palmer; I, being a woman, was put down, lied to, and kept poor, though HQ has Princeton and Wechsler proof who is the smarter. I actually kind of liked you, when you had your DC look for U.S. Steel and Marine. North American Properties sold my father a condo on the beach, after the Panamanians bought his mansion, infinitely more tasteful than yours. Sorry, I can't help being Frank. You are blinded by Elvis-ism and can't see- Erin for Katherine.
I lost my mother Katherine when I was 19. Think of all in life we both lost for that, all the seasons and rites of passage. At 19, I received $3,000 for my mother Katherine's unnatural suicide estate. You paid millions, only to lose your daughter, at 17. ("at 17, I learned the truth.").
You and I together could make a positive lasting contribution to society if you would support the Truth. Or is this not possible, because a chief's daughter, Harrison Kryder's squaw is in my blood?
I don't blame. It's just that there is only $2.00 in my Wells Fargo savings, no checking, it rains in the house, there is a black rat under the kitchen cabinets, and we have no heat or screens. You think you were poor? I have never had a deed to as much as a teepee. And Katherine had no furniture after her divorce.
Which is why a good Methodist cries out LOUD to the Living God Almighty, powerful to subdue the ungodly and place the faithful under the safety of their own vine. God is my Maker, and it is a legal reality that 99% or more of Promissory Notes get paid.
4/24/2019 High Towers and Graven Images
Terribly picky about theologians, especially considering my favorite is Lewis Carroll, the rise of the mega-churches, slick evangelists and glass palaces has been difficult to stomach, while searching for God and Frank Kryder. To my surprise, I like to hear Joel Osteen, prettied up as he is for broadcast, for he has the qualities and background of sincerity, and reminds the lowly and outcast, the widows and orphans, they are nonetheless the same children of the Most High God, and loved even more for their condition, enslaved by the spawn of high towers and their old bank note engraving equipment.
The Word is everlasting, yesterday, today, and tomorrow. What are the people in today's high towers doing? Are they absolutely pushing their luck with the Master? Woe to those whose nest is built at eagle's height, grinding the face of poverty into sand. Sand for glass, sand for bottling and brewing. Next we will be eating it, if not already.
But there is more to be reported about the graven images of the old Lincoln National Bank and Trust Company, and those of the Fort Wayne National Bank. The bank note printing presses were owned by the Bonds who ran FWNB with McCulloch, Lincoln's short-time Secretary of the Treasury. The Kryders were associated with Puritan Press, in 1927, when there were four Secret Service Agencies in Fort Wayne, with phone numbers. Two worked in the Fort Wayne National Bank Building.
Graven image has a stepped around definition, closest coming to sculptures or idols, though the Biblical taboo separates "graven images" from statuary or idols for worship. The etymology is directly related to graves, digging, and burying. En-grave or grav-en, take your pick.
My opinion- if God could be provoked by molded or carved angel, deity, demonic, animal, gnome, god or goddess statues, that would be a bit petty. And most of the world would have to be wiped away. Why do all that when graven images of bank notes and financial instruments is restricted to a privileged group which has abused its "leased" power?
Katherine Kryder married an abusive husband who robbed her and deserted her. Did Fort Wayne help? No, rather, her father's life insurance was "leased" by so-called trustees to Katherine's mortal enemy, her ex-husband, for northwest corridor to Florida money laundering purposes through fast food, chain store, race track and transportation franchises along with merchant bank card services.
When Katherine should have inherited, Florida was in the midst of a 40-year railway strike and bankruptcy, whose Ball of debt has been kicked down the road since 1930 (Fort Wayne ground breaking for Lincoln Tower), for the benefit of those who nest in such towers and worship graven images. In time it appears Fort Wayne Tower people arranged the debt to disappear through stock buy-backs in 1989, into the fold of Norfolk Southern Corporation.

President Kennedy's last executive order was an investigation into the strike and employee conditions of the Florida East Coast Railway, never executed.

Throw out your Tower Babies and their foul bathwater, Fort Wayne. In 1950 a wrong-headed generation usurped power from good people set on building a good and happy town. Katherine Kryder's blood is on their heads, each and every one, and because the next generation knows it, they are blood-stained too. Rich Bloody Mary, Poor Bloody Kay. Mary Kay- make-up for the semi-poor.
All of Leo and Cedarville kin will remember C.F. Kryder and what was done to his bloodline. Already they have been blinded to the lives which were prematurely taken for Katherine's ransom. They cannot see what tragedy they doomed the children of their righteous kin to endure, and what all who know have received in exchange for Katherine's life. Are ya' happy?
All keep silence. How many think that God, Creator of all Things, has walked on the earth as a man?
So, "Who will rob God?" Get out your Books and take a Look.

4/16/2019 Lot 209 Associates
The Fort Wayne Board of Realtors organized in 1908. In 1922 Frank H. Kryder, only two years in the business, became secretary-treasurer of the Board.
Most Fort Wayne city history remembers the realtor names Curdes, Ninde, City and Suburban, but not the Kryders. History remembers Robert G. Beams, Kryder sales manager and later Allen County Tax Assessor, Bernard Hedekin, a Kryder realtor whose father had built the remembered but ravaged Hedekin House. It remembers the law firm Beers, Mallers, Backs, and Salin, but not Kenneth W. Maxfield, of counsel, also unremembered as an in-law of Clarence's brother, Clyde. In fact Dick Kryder, lifelong Leo neighbor of "Kenny," insisted to me, "Kenny's not a lawyer, he's just North American."
That is how informed we are in Fort Wayne about who is who and what is going on in our own families, and this misfortunate ruse is the meat of financial wolves.
In 1910
The German American Bank, Jasper IN organized ;
Exactly one 99-year lease prior to the burning of Notre Dame,
STRAUS BROTHERS COMPANY THE Creation : 4/15/1910
7/13/1910 death of the father of H.H. Peckham, an infant.
7/12/1910 Fort Wayne Trust Company transferred Lot 209 Avondale Addition to H.H. Peckham. It had been acquired from Judge Hough in the last century, when most of the railroad and canal receivership land was conveyed by judges, extending to the same rule for Kryders' Additions in 1922, re-platted in Hough's Out Lots.
Howard H. Peckham
https://www.worldcat.org/identities/lccn-n50012423/
He began writing in the late 1930s, noting the difference between fictional history and historical fiction. Lot 209 Avondale is a marker of great historical significance, from the hands of H.H. Peckham to Kryder. It is a mid-century connector of the questionably obtained then bankrupted "canal lands" of Jesse Williams, Allen Hamilton, and the notorious Ewing Brothers (see Tipton Papers), to 1950 Maxfield; North American Properties to Norfolk Southern Corporation 1989. This is historical money laundering and securities fraud in your face.
The Wabash Canal Extension in Indiana, following the Indian Treaties, bankrupted the State of Indiana and was obsolete before it was complete. Common stockholders were damaged, and given shares in the new Norfolk and Western Ry, which would be sensibly built over the former canal bed. However, this version of Norfolk and Western became bankrupt, taken over by Robert Fleming and placed under Michael Valentine Fleming in 1901.
In 1902 Senator Stephen Fleming buzzed into Allen long enough to transfer patent reserve lands of the Richardville daughters to The Straus Bros. Company. Mining for the valuable Indiana limestone of New York City's buildings held by REIT commenced on the reserve properties immediately, under straw company names. It was a time when gravel and hard rock made the families we should recognize today as The Indiana-Florida Sand and Gravel Peerage, DuPont and Ball undoubtedly the most prominent of the pit.
05/03/1932 B. Paul Lapp Quit -Claim to Farmers Trust Company, Trustee, Lot 209 Avondale Addition;
most of Farmer's Trust Company acreage was transferred back to Clarence F. and Minnie V. Kryder after Farmer's Trust closed, and Clarence Frank Kryder moved into Harley Somers office as Trustee of Farmers Trust, rm. 225 Standard Building, the lattter-day book keeping department of Anthony Wayne Bank, the former Fort Wayne Morris Plan Company215 East Berry St. (see below).
History remembers Harley Somers as a long time director of the Federal Farm Loan Bank in Kentucky.
The Kryder Company Inc. was incorporated 12/30/1932. History well remembers the Kryder Company law firm, Vesey & Vesey, and later Judge Lloyd Hartzler, when he went on his own, did the Kryder Company, Inc. paperwork.
LINCOLN TRUST CO Creation : 10/11/1910 merged with Straus Bros. in 1928 as first Morris Plan organized in Norfolk, VA (now think: Norfolk Western RR, Anthony Wayne Bank (Summit) North American Van Lines, Norfolk Southern Corporation, Maxfield.)
Allen County Superior Court Doc 13934 shows Frank H. Kryder was appointed a successor trustee 4/15/1950 for Lot 209 Avondale "together with other..."
History remembers D.W. McMillen, aforetime president of U.S. Sugar, Farmer's Trust, and founder of Central Soya, but no one talks about the Farmer's Trust actual land which became Waynedale Gardens. Remembered are members of Kryder's National Farm Loan Association: John Burns (attorney), Judge Kirkpatrick (gravel), and Hodson (Star Bank), but no Kryder (capitalist).
It is the History of Lot 209, with rm 225 Standard Building, which set the stage for the outcome in Fort Wayne, 1910 to now, and what happened to those beauteous original aspirations of The Fort Wayne Board of Realtors.
On 5/4/1950, Frank H. Kryder quit-claimed Lot 209 Avondale to Samuel S. and Opal Kline, a gravel hauling family.
No one knew Clarence Frank Kryder was half-breed. His cousins did not know. There was a rumor in the family, but you were shamed for mentioning it. His Swiss genes masked the coloring, but not the facial bones. Though his mother, Mary Ann Treace, a full-blood chief's daughter, appeared again after two generations, in the face of Frank, Jr., and after two more generations in my sister. Minnie was nevertheless President of the Kryder Company, 100% white.
Firstly, after the treaties, Indians, as they were called then, were not allowed to sell or mortgage their land. Though Miami and Pottawatomie were deported from the limberlost to a dust bowl, there were various chiefs and wealthy natives worth keeping around. To the delight of the exploiters, this caused an irreparable divide in the tribe.
It is genealogical folly to find the real Mary Ann Treace for several reasons. The census rolls showing her married to Harrison Kryder were burned in 1870. Mary Ann died in 1879, when Clarence was a minor. A new census was ordered as the only official roll, by which time Harrison Kryder had re-married. Not Clarence nor his progeny could ever connect to their tribe.
Many people have Mary Ann Treace with various families in their genealogies, all of which have conflicting data, unless Mary Ann was hidden as a native in one of the Treace families. At any rate, considering the subterfuge, a possibility is that Mary Ann and Luiza Treace, sisters, were both entered on the Cherokee Roll, in case of record loss.
White men married Indian women with good land so it could be mortgaged and farmed. Sometimes families boarded deported natives, listing them as children or relatives with the census taker. The underground railroad brought escaping slaves into the fray who also boarded with white families. Rural Indiana was hardly under anyone's microscope, except the Northwest Bancorporation, and historical county plats show that some families had farmed close to each other for generations, migrating as a unit from Pennsylvania through Ohio to northern Indiana.
The point being, marrying native wealth upped the station of Revolutionary War veterans, and families settled as neighbors, for strength and protection not against savages, but against organized financial predators who always knew one step ahead of the rest what the government would be doing next.
It is written in Public Records that the daughters of Chief Richardville, himself a half-breed, were uneducated, not capable of handling their wealth, which should therefore be transfered to The Trust Company. In Allen County it was required that all Indians, even before the deportation, be Americanized in dress and attend Catholic school. Richardville's 100% Miami blood mother, who got him the job as Chief, was considered one of the wealthiest and most astute business women in America, controlling ports essential to Canadian-American river freight. Do we believe this wealthy half French fur trader, half Miami Indian Chief raised three ignorant daughters when Indian children were being rigorously schooled and re-trained for the white world?
Fort Wayne is a hub of fictional history. The H.H. Peckham REAL estate chain proves it is, when one inserts what has been left out. That is the utility of a full scale real estate proprietorship; it records through time how and when changes of power occur. Real estate history is the only way to bust The Trust Company. Bust the Trust. Remove the sucking trustees from the Bust of the Trust, and open the floodgates of reality. End bank failures, stock market crashes, mortgage crises and more. These are not accidental things, happening periodically and in time cycles, as if no one knows why or how. Why believe it?
Truly, if I lived in Fort Wayne, I would spend my days in the Main Library, the Courthouse, and the Assessor's Office. There lie the keys to more historical fiction than a writer could crank out in lifetime.
H.H. Peckham died in 1995, three months after I opened Frank H. Kryder's estate. If only I may have talked to him, but too late! He would have told me some history I need. Needless to say, the P C Step Hens revere Peckham's significance by draping his portrait in the dance hall with a stars and stripes swag.
4/15/2019 Notre Dame Burning, or Where's My Golden Arm?
Exactly 69 years prior to the Paris conflagration, F.H. Kryder, on April 15, 1950 filed a petition ex parte to be trustee of Lot 209 Avondale "together with other..." number of lots in Waynedale Gardens Second Add. titled to his father and mother Clarence Frank and Minnie V. Kryder. The majority of the other developments were Waynedale Gardens Original Plat, Peoples Trust, Tr. , Fairfield Gardens Sec. A., Alexander Pursley, Tr. (nephew of Bishop Leo Pursley whose St. Mary's burned when I came to open Frank's estate in 1995- one of the "estate miracles"), other Trs for Fairfield Terrace Sec B. , all titled to The Kryder Company, Inc. and owned in fee by Clarence Frank and Minnie V. Kryder who had previously put all such in Trust F.S. 58070 for their lineal descendants.
"Kryders Additions" were purchased with the Kryders' Pennsylvania Railroad /Norfolk Western gold mortgage interest. So was Berry Street.
Investigators, if you don't think F.S. stands for Fred Shoaff or Florida Statutes, try FLAGLER SYSTEM. For in the end, it was all about the 1930 Florida East Coast Ry Bankruptcy, and the 1970 folding of it into the bankruptcy of the Penn Central for preferred stockholders, while the government was ripped off for aid that went to Liechtenstein, followed by the crash of U.S.Bank San Diego, then BCCI. All these are sides of the same coin and the perps are spending it right along with the other sorts of money washers, like Meyer Lansky.
Clarence had died April 2, 1950 and his Will was not probated till the close of the Homeowners Loan Corporation in 1954. This was when Burger King, first named Insta-Burger and Ryder Transportation kind of hooked up in Florida, while probably the only other Insta-Burger in the USA existed no where else but Indiana. It was the beginning of North American Properties, Inc., and NAVL.
Recently I discovered my father's first mansion, after Katherine died of course, was sold to a Mossack-Fonseca Panamanian client, while his next residence was developed by North American Properties, Inc.
So it's cheeseburger, franchiser, leasco, pepsi and with my father ending up partners with Mr. Insta Burger, the original Burger King, having received his financing in 1966 when Maxfield got a big shot in the arm for NAVL, and daddy having gotten his "financing" in 1966 the same day Lincoln Financial started up in Florida, and RYDER and NAVL being what they became, it seems to me that Frank's impending death in 1966 resulted in a life insurance arrangement which never reached Katherine because it was "leased" to her aggressive ex-husband, who became conveniently her PR after her suicide, and now in fact the old Bancorporation wants it back because the Burger King died two months prior to my father and they had some sort of weirdo Tonto Trust which caused a trustee I never met to disappear with the Northwestern Mutual Life Insurance and stuff like 'at.
You want abject poverty for your heirs? Hire the best estate lawyers in Fort Wayne. It's practically genocide.
3/12/2019 Real Time Real Estate Fraud for Investigators

"One thing leads to another," they used to sing, slinging Pimm's Cups with a wink, as if we little ones didn't sense a thing going on over our heads. And the memory of all that, no amount of prayer, self discipline, education, physical exercise, cultural pursuit, or therapy can strike from my genes, my central nervous system, or my tender childhood soul.
Now we can connect the year of Frank Kryder's death with the Lincoln Florida corporations coinciding exactly with the incorporation of my bio-father's restaurants, 1966, within his two-man partnership, Rescon, Inc. It was the year my magnificent, brilliant mother Katherine Kryder (aka Kay Daniel Picot or Katherine Ann Daniel) divorced Leonce Louis Picot, found guilty by the court of extreme cruelty and desertion. This type of divorce was a terrible stigma to an abused woman in the 1960's. It has left me in anguish since Kennedy 1963, when our gourmet china and crystal went first in the War, used as grenades by our parents as my sister and I hid under our covers, unable even to speak to one another. How could we? We did not know what was going on and how many adult people were busy at interfering with our future lives and bloodline, and undoing the trust plans of our maternal kin.
Mornings we would wake and get ready for school with shards of glass covering the floors, a whole collection of Fenton cranberry glass thrown at the walls irreparably. The whole household was destroyed before it was over. Katherine was left penniless in the divorce. Picot was poor and Katherine's father was dead, Kryder's estate lawyers and federal tax lawyers saying Frank was penniless.
We had a house with no furniture, just beds. It was a little embarassing for already traumatized teenagers as we were.
Now, as a person with a family reading this thinks of their estate plan, think of this: Katherine had been terrorized, stalked, abused, and humiliated by a greedy, aggressive, cruel husband with no capital of his own, for years prior to Frank Kryder's death. She was not exactly in the mood in 1966 to question trustees, or believe anything else other than final rejection by her father and grandparents as the "family estate lawyers" told it to her. That was a nice touch, Fort Wayne legal beagles.
People, your life's work belongs with your ongoing line- that is the strength of the family. It is your blood, sweat, and tears which genocidal predators have worked forever to take over, by dividing, redividing, sub-dividing, insuring, re-insuring, re-assuring, long-leasing estate property which will never benefit your seed.
As for the laundering of the property of The Flagler System along Florida's Gold Coast, by nice people who know how to cheat right, I am going to explain this henceforward from all my memories now which come together finally to a sensible conclusion.
Because one things leads to another and it's too late to turn back now.
---